1. What is SAP EWM?
Ans: SAP EWM seems to be an Extended Warehouse Management solution from SAP AG's Supply Chain Management suite. The Extended Warehouse Management Product offers an integrated software system for adaptable, automated aid in computation good and services movement patterns and inventory management in the warehouse.
               We have the perfect professional SAP EWM Online Training for you. Enroll now!
2. What is the storage bin in EWM?
Ans: The physical location of the storage area in EWM is represented by the storage bins in Warehouse where the products are stored. Storage Bins are at the bottom of the organisational hierarchy, and when you keep an object in a Warehouse, you must specify its exact location.
3. What are various warehouse process types in SAP EWM?
Ans: The following are the various types of warehouse processes in the SAP EWM system:
Stock Elimination.
Putaway.
Internal Motion.
Physical inventory is taken.
Posting of goods receipts
Putaway on the Cross Line.
Posting of a product issue.
4. What is RF in the EWM framework?
Ans: Rf EWM in SAP originally stood for Radiofrequency mobile data entry, which enables actual communication between the EWM system and warehouse employees.
The Rf scheme provides both GUI and browser-based devices for connecting to the SAP system. Screen templates could be generated and then combined with a screen profile. The display profile is designated to the briefing device.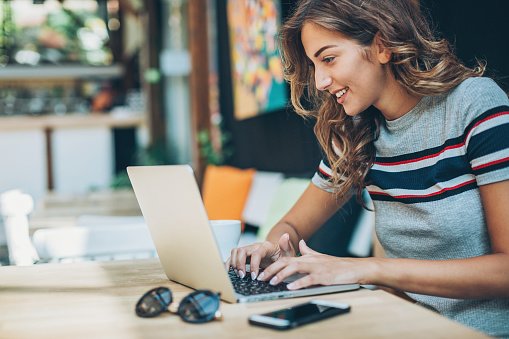 SAP EWM Training
Master Your Craft
Lifetime LMS & Faculty Access
24/7 online expert support
Real-world & Project Based Learning
5. Describe the pack of goods and pick pack in EWM system?
Ans: This aids in activities such as picking goods, packing them, and transporting them in a warehouse. They could also be used in an RF eco system and follow the same procedure as a basic RF process. This procedure of picking, packing, and transporting goods persists from one operational area to the next until it reaches the system's target destination.
6. What are value added services in warehouse management?
Ans: Value-added services describe the product computation to really be done in the warehouse, which includes activities such as labelling, assembling, packing, and so on.
          If you want to Explore more about SAP EWM? then read our article - SAP EWM Tutorial
7. List the advantages of exception good in EWM.
Ans: Inbound deliveries were indeed created using expected good receipts. Machine creation of goods receipts without the need for an inbound is also possible in EWM.
The Benefits of Using Good Receipts
This only occurs on the EWM machine. Even if your ERP is unavailable in EWM, you could still execute an anticipated goods receipt.
An expected goods receipt in a production order is completely based on statistics, so it can be used as a preview of goods receipts.
This system specifies Notification Expected Goods Receipt and Expected Item Receipt as the two files to be used in the EWM gadget.
8. What is the work center in a warehouse?
Ans: The work centre is a storage type that also serves as a unit for packing, deconsolidation, and weighing activities in a warehouse. Its functions include pick a point and pick point identification. It also aids in quality control.
9. List the difference between user driven and system driven.
Ans: The distinction between system-driven and user-driven is as follows:
System Driven: In this case, the sequence of warehouse orders is entirely dependent on the type of sequence. And this assigned sequence can be configured, after which the system will drive the option and arrange the sequence for connecting the activity areas.
User-Driven: In this case, the sequence is manually maintained. This also implies that the material flow system can perform this function (MFS).
10. What do you mean by the outbound delivery system's denial scenario?
Ans: Once the warehouse challenge is unable to meet the amount requested, the outbound distribution request system was designed to issue a pick denial. In the event of a stock discrepancy that is picked by the employee, another stock is not available, and if available, it is available in a limited quantity in the warehouse as per the outbound delivery, we can also configure the system.
11. What do you mean by serial numbers in EWM?
Ans: If the product you're using requires a serial number, the quantity role SN (number of serial numbers) in EWM should be enabled. Otherwise, errors may occur when adjusting the delivery quantity. A product-specific item type can be used with a serial number requirement that applies to all products.
12. Why is it necessary to submit more than one transportation request at times?
Ans: Once your client is configured in such a way that you must record customising changes, a customising request for the data itself, as well as during activation for customising, is required. You must enter the transport request for the data set on the first screen of the guided activity. To customise it, the system will prompt you to enter the transport request, which will be generated before activation. Users could use the same transport request here. Once the cross-client settings are formed by the assistance provided, a workbench request must be decided to enter on the initiation screen for these settings.
13. Why isn't the delivery always displayed when the system displays confirmation?
Ans: The delivery numbers in Transaction C014 can be seen in the goods movement overview. This is only possible if the EVM system has not yet posted the goods movements for these deliveries. If you want to display any additional information, it is recommended that you use transaction VL06 (Delivery Monitor).
14: What Transactions are available to create a transfer order for moving partial stocks within a warehouse number?
Ans: There are two transactions available to create a transfer order for moving partial stocks within a warehouse number: LT01 and LT10.
Create a Transfer Order without using a Source Object (transaction code LT01)
Make a Transfer Order from a Stock List (transaction code LT10)
Conclusion:
In the above blog post, we had discussed the most frequently asked SAP EWM interview question and answers. If you have any doubts please drop them in the comments section to get them clarified.
Find our upcoming SAP EWM Training Online Classes
Batch starts on 7th Jun 2023, Weekday batch

Batch starts on 11th Jun 2023, Weekend batch

Batch starts on 15th Jun 2023, Weekday batch