1. What is Design Thinking?
Ans:
Design thinking is an approach for solving problems that leads to efficient and innovative solutions. It consists of a series of steps to be carried out in a particular order and a set of fundamental principles. This is a way to dramatically increase your chances of success when you are trying to solve a problem or doing something new.
2. Why design thinking?
Ans:
Design thinking is a way to gain a deeper understanding of the customer's requirements before adopting a creative, solution-based approach to meet these requirements. Key features of the design thinking process are collaboration, exploration, empathy, questioning, experimentation, creativity, and continuous improvement.
It engages everybody, not just designers and developers, in the product design process. It allows whole organizations to expand their design processes into developing enhanced human-centered user experiences and non-disruptive products.
3. What are the stages in Design Thinking?
Ans:
There are five Stages in Design thinking. These steps are different ways contributing to the overall design project instead of sequential steps. Our objective is to acquire a thorough understanding of users and what would be their ideal solution/product.
Stage1: Empathize - Look for the needs of your users.
Stage2: Define - state the needs and challenges of your users.
Stage3: Ideate - Challenge assumptions and generate ideas.
Stage4: Prototype - Begin the process of creating solutions. 
Stage5: Test - See what we can do.
4. What are the features of Design thinking?
Ans:
Design Thinking helps the professionals to find a solution and assist the organization in obtaining a competitive advantage over its competitors. The following are the features provided by Design thinking:
Finding simplicity in the complexities.
Having a good-looking and aesthetically attractive product.
Enhancing the quality of the customer/end-user experience.
Developing feasible, innovative, and sustainable solutions to real-world issues.
Addressing the actual needs of the end-users.
5. What are the tools involved in design thinking?
Ans:
When listing design thinking tools, remember that this is a process that is divided into four phases:
Immersion: research to determine the situation.
Analysis and synthesis: consolidate the data gathered and reframe the initial situation according to the transformation of the data into information.
Ideation: brainstorming sessions in collaboration with tools for developing creative solutions.
Prototyping: test to validate the efficiency of solutions that bring value to the end-user.
6. List some reasons why Design thinking fails.
Ans:
Wrong Mindset: It doesn't matter how good a strategy or idea is; if it goes against the culture of the organization, it will never work.
Unrealistic Expectation: "Design Thinking" has no built-in solution. It provides you the skills and mindset to come up with truly innovative solutions to unmet needs of great value. You should be familiar with the methodology and mentality and manage your expectations while learning.
Lack of Patience: Often, the organization does not have the persistence to hold on to an idea long enough to make it happen. They are accustomed to solving simple issues and finding easy solutions, which is not the purpose of design thinking. Design thinking deals with deep, human-centered requirements, and you must work through the solution one Iteration at a time.
 Lack of Vision: You have to understand the context; what's going on with your company? What are the strategic intentions to innovate? The idea is certainly not to start at the end but to start with a clear vision of the areas in which innovation is needed. If you don't have that clear vision, you're hoping for luck.
Design Thinking Intermediate Interview Questions
7. How can we implement Design thinking in an organization?
Ans:
Design thinking cannot be implemented overnight without specialist help. This doesn't mean you can't test it on a small project or work to change the mentality of your employees. Here are a few basic steps you should take to carry out this process:
Focus on the issue.
Build design thinking skills in your team.
Ask Questions
Adopt the feedback cycle.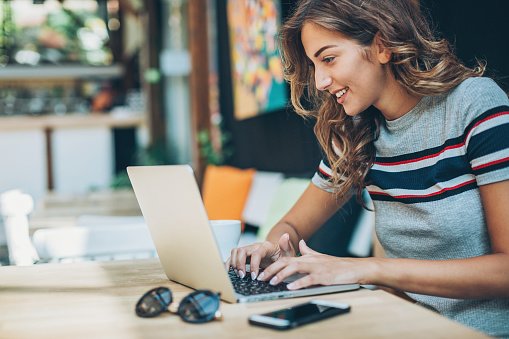 Design Thinking Training
Master Your Craft
Lifetime LMS & Faculty Access
24/7 online expert support
Real-world & Project Based Learning
8. Do you think Design thinking is the only solution to problems and innovation?
Ans:
No! There are plenty of ways to resolve issues, including sitting in the office and thinking very hard. Design thinking works extremely well, so we use it.
9. What types of issues can we deal with design thinking?
Ans:
We may use Design thinking for solving any issue. That includes business issues as well as personal issues. For Example: to help your clients, to help your child, to plan a party, etc.
For all these things, the process is the same, but the content may vary.
10. Who can do it(design thinking)?
Ans:
Anyone can learn the process of Design thinking and use it for problem-solving. But, in the beginning, not everyone is able to do it well. Like all other things, the most effective way to enhance design thinking is by practice and coaching. Being mentored by an expert is the best way to learn it.
11. Can we implement parts of design thinking and succeed?
Ans:
Of course, We can use individual tools and be partially successful. But if we are solving a problem from the beginning, following every stage of design thinking can give you a better result.  
Design Thinking Advanced Interview Questions
12. Can we do Design thinking with no initial user research?
13. How can we get started with design thinking?
Ans:
We can start using Design thinking by attending a course or hiring a person to assist you in doing so. We may read a book for an introduction, but a lot of skills such as how to interview people efficiently or how to get information from your interviews cannot be learned without looking at the right techniques and without solid coaching. If there aren't workshops locally, look for an online course that will give you at least a few examples of its functioning that you can look at. Or, best of all, hire somebody who can help you to learn the process the first time and teach you the way.
14. Does Design thinking work at all ages?
Ans:
Design thinking can work well at all ages, from Nursery to Ph.D. Of course, there will be different approaches. We want to be consistent in terms of development. However, kids are naturally creative, and the design thinking framework provides a structure that enables this creativity to flourish.
15. What makes Design thinking different from project-based learning?
Ans:
Project-based learning is not necessarily concerned with the design of a particular product. In many Instances, Design thinking revolves around a project, a passion, or a scenario. Although the models often overlap and it is easy to incorporate design thinking into project-based learning, frameworks have different goals and frameworks.
16. How do we test design thinking within a day?
Ans:
We can join Global Day of design. It is a one-day experience where you can communicate with other people in the world who will do the same in their classes.
17. Explain the stages of Design thinking.
Ans:
Stage1: Empathize
In this stage, We must understand the customer's problems and, as design thinkers, we must show empathy with the customer. This is done by collecting requirements, which involve interviews and sometimes even field visits.
Stage2: Define
The first step towards problem definition is to figure out who the user is, what their needs are, and then learn from the answers. Consider the question, "How could we do this?"
Stage3: Ideate 
The third element of design thinking is very interesting. In this stage, a design thinker is expected to come up with ideas. The brainstorming of ideas does not examine whether the idea is possible or not.
Stage4: Prototype 
This stage consists of developing the ideas and verifying their feasibility to come up with the final solution. That's where three main things come into play: Creation of experience, Getting feedback, and Iteration.
Stage5: Test 
This is the stage during which the final solution is fully tested. The idea which appears to be best based on client and end-user feedback in the prototype phase will be carried out. At this point, developers are expected to collaborate and be agile. The testing stage will help you understand what's really working and what's not. After the testing, it may be necessary to repeat the entire design thinking process. This process is continued till the end-user approves the solution.
18. What are the principles of design thinking?
Ans:
Larry Leifer and Christoph Meinel believe that Design thinking is based on four principles. These four principles constitute the basis for the design thinking process. A design thinker must formulate and present their ideas in accordance with these principles.
The Human Rule: Human rule indicates that all kinds of design activities are social in nature at the end of the day.
The Rule of Ambiguity: The ambiguity rule demands that all design thinkers maintain ambiguity in the design thinking process.
The Redesign rule: The redesign rule indicates that all designs are primarily redesigning examples.
The Tangibility Rule: The Tangibility Rule says that making ideas tangible always makes it easier for design thinkers to communicate.
Conclusion
All the above are some of the Design thinking Interview Questions. We are trying to add more questions to this blog. These questions are not mandatory questions in your interview but are more likely to be asked. Learning these questions can help you answer all the questions related to Design thinking. I trust you found this blog useful. If you are having any doubts related to Design thinking, do not hesitate to comment below.
Find our upcoming Design Thinking Training Online Classes
Batch starts on 27th Sep 2023, Weekday batch

Batch starts on 1st Oct 2023, Weekend batch

Batch starts on 5th Oct 2023, Weekday batch