1. What is meant by content delivery in Sitecore?
Ans:Content Delivery is represented as a CD, and it acts as a server, it is the live site serving the pages and the substance to the guests/clients. Consequently, we call it Content Delivery.
2. What is meant by Publishing interface?
Ans: PI represents the Publishing Instance server, and the PI server is liable for your publishing tasks.You can distribute content from Content Management to Content Delivery or from Master to Web Databases over the distributing interface.
          Get ahead in your career by learning sitecore through hkrtrainings sitecore training.
3. What is a content editor?
Ans:The Content Editor is built for more experienced content writers who feel comfortable working with a computer, Microsoft Word, and acquainted with the Sitecore functionality to add, modify or delete content from a website using a rich collection of features. Content Editor Interface has less features than the Desktop interface, but has more features than the Page Editor Interface.
4. What is the staging Environment?
Ans: As the best Sitecore practise, there should be different Sitecore instances where all improvements should be made before they are moved to a live site.This instance of Sitecore is viewed as a staging area. A meaningful URL is given to the stage setting, such as http:/stag.yoursite.com 
Once the consumer is pleased with the improvements to the staging area, the deployment will be carried out to the production environment.
5. What is the production Environment?
Ans:As with the Sitecore instance staging, there should be different Sitecore instances for the development environment. The manufacturing environment is nothing but a live platform that is being used by the outside world. If this instance of Sitecore is down,that means your live website is down.Respective live URL of the above stage URL http:/stag.yoursite.com.
6. Which are different types of view modes in Sitecore?
Ans:The different types of modes are preview mode, normal mode and page editor mode.
7. What is the difference between the droplist and drop link field type?
Ans: Sitecore has two separate forms of drop-down search fields available: drop-down and drop-down. They both work exactly the same way: they point to the Sitecore data item and list their children in the content editor drop-down list. This is a great tool because it helps you to create a nice collection of search values and don't worry that editors will fat-finger those values.Drop List data form also stores the string value of the item chosen by the content editor, while Droplink stores the GUID of the item chosen by the content editor.
8. What is pipeline?
Ans: Pipelines describe a sequence of processors that perform various functions, such as handling page requests, uploading data, and saving items via the UI. If you have a number of tasks that need to be performed to execute a mission, then a pipeline could be the way forward.Each processor in a pipeline includes a method called Process() that accepts a single argument and returns void. This method should be returned immediately if the processing background is not important to the processor. The processor can abort the pipeline, preventing Sitecore from invoking subsequent processors.
9. What is processor?
Ans: Each stage of the pipeline is called a 'processor.' The sequence of processors in the pipeline is specified in the web.config file. Each processor includes a specific operation, and all of these steps together create a pipeline. Define the device operation, such as initialising the Sitecore programme, loading the content editor alert. Define UI processes such as copy object, delete item, drag item, and so on.
define system process such as initialize Sitecore application, load content editor warning. define UI process such as copy item, delete item, drag item and so on.
10. Under which pipeline sitecore context can be defined?
Ans:under configuration/sitecore/pipelines in web.config pipeline defines Sitecore context.
Related Article : Sitecore CMS
11. How many processors are under the pipeline?
Ans: By default you can find 19 processors,for example if you install Sitecore DMS, you can find 21 processors.
Sitecore Interview Questions for Experienced
12. Explain about the Page in Sitecore?
Ans: There is no physical page in the ASPX Web Form page or Sitecore toward the day's end.In Sitecore, all things from business customers arranged last item or explicit URL in Sitecore might be called as Page. To adjust this page using WYSIWYG editorial manager Sitecore gives an interface called Page Editor.
13. Explain about Sitecore?
Ans: Sitecore is a software platform that is useful for updating and making full included and dynamic sites of each conceivable type(Implemented in different industry spaces and vertical). It has the upsides of scaling, adaptability and can incorporate into outsider frameworks, showcasing stages, generally giving the guests a powerful client experience.
14. How to avoid anchor links that are transformed into links by Sitecore?
Ans: Ans: In Sitecore, text files don't need to be changed into joins, yet there is another approach to make a grapple. We should place the cursor over what is our anchor's goal, with no content highlighting. From that point, we should tap hyperlink catch to cause the stay and afterwards to go on with the rest. This process is the correct method to keep away from content changing into an undesired connection.
15. Explain about items in Sitecore?
Ans: An item is a record in the database, which is an essential structure square of a Sitecore Site. An item may describe any data, for example, a bit of content, a media record, a format, and so on. Items consistently have a name and ID that exceptionally recognizes the item inside the database. Items have a layout that characterizes which record contains the items. An item describes a solitary adaptation of a bit of substance is a solitary language. An item can be recovered from a database utilizing Items.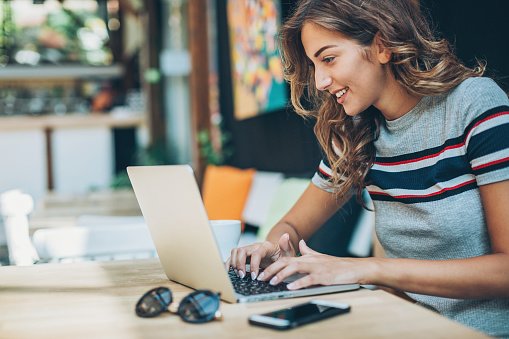 Sitecore Training
Master Your Craft
Lifetime LMS & Faculty Access
24/7 online expert support
Real-world & Project Based Learning
16. Explain how many databases are associated with Sitecore?
Ans: Following three databases are associated with Sitecore: 
17. Explain about Core Database?
Ans: The Core Database is the foundation of the Sitecore application, which is utilized for various purposes. 
The core database consists of all Sitecore frameworks that mean Page Editor, Content Editor, Desktop Mode, and many more. The core database contains information required by the Content Manager. 
The core database can store all Ribbon menu items, and you need to add definition and context to the core database if you want to build a new menu item in the ribbon. It consists of the related participation tables which make Sitecore Security, Authorization, and Authentication.
18. Explain about Master Database?
Ans: In Sitecore, Master Database is also known as a substance material Authoring Database. The newly created kind of new piece of content material will store in the grasp Database.
Master Database is utilized for content Authoring. 

Master Database proceeds with the forming of the content. 

The Default Database stacked over the content material Editor, which acts as a governor for content material creating reason. 

You can edit, add or Delete new things inside the grip Database and its miles utilized for advancement of late pages and segments.
19. Explain about the Web Database?
Ans: The Web Database consists of the live substance of the site, and it is also known as a distributed Database: 
Web Database is a subset of the Master Database. 

At whatever point the material is distributed from Master Database it experiences the distributing task and the Workflow, and the most recent form of the substance is

replicated from Master Database to Web Database. 

Web Database is Optimized for Size, Performance, and Speed. 

If you need it, you can rename the web database.

The Enterprise application will have various Databases so that it can configure the number of databases for UAT, Live, and SIT, UAT as indicated by your need and name it in like manner.
20. Explain about Sitecore's enjoy platform?
Ans: While you login to Sitecore, the essential presentation you see is Sitecore enjoy Platform. It is a launchpad show screen which incorporates the entire thing you require. Following are some of the objects that you can discover the experience of Sitecore platform are listed below: 
 Media Library

Computing device Mode

Experience Profile

Enjoy Analytics

Revel in Editor

Content Editor

Manipulate Panel
21. Explain various types of templates in Sitecore?
Ans: Following are different types of templates in Sitecore:
DataSource Template

Parameter Template

Data Template
22. Explain about the tokens in the Sitecore?
Ans: When a user creates an item dependent on a realities format if the regular old expense for any subject in that reality template can hold the tokens which Sitecore restores token with the relating charge of that item. 
For instance: if we've $name token explicitly at "recognize" infamous discipline value, at that point, Sitecore will refresh "distinguish" territory with the item call which you provided while developing the article.
23. Explain various tokens supported by Sitecore?
Ans: Following are various tokens supported by the Sitecore: 
$name: The name for the new item entered by the user

$id: The ID of the new item

$parentid: The ID of the parent of the new item

$parentname: The name of the parent of the new item

$date: The system date in yyyyMMdd format

$time: The system time in HHmmss format

$now: The system date and time in yyyyMMddHHmmss format
24. Explain about templates in Sitecore?
Ans: Sitecore utilizes information layouts to characterize structures of things. Layouts contain fields to speak to singular components. Every datum format field has a sort, for example, Text, Image, Checkbox, and different other field types.
Related Article : Sitecore Powershell
25.Explain about the standard value in Sitecore?
Ans: Standard qualities were first familiar in Sitecore 5.3 to conquer a portion of the issues experienced with the forerunners of standard qualities – "Bosses". In Sitecore 6, experts were completely cleared, and the possibility of standard qualities accepted control. 
The standard worth is a strategy for having default or fallback esteems for fields in Sitecore, inferring that when things are made, you can determine field esteem that ought to be utilized as a matter of course. This represents custom fields you work, just as standard fields in Sitecore, for example, introductions and additions alternatives. This implies you can determine an incentive on the standard qualities. When you make another thing that acquires from this layout, it will, of course, utilize the qualities indicated in the standard qualities.
26. Explain about Incremental Publish In Sitecore?
Ans: Each time the substance is modified, Sitecore appends it to the distributing line. At the point when you select the steady distribution, Sitecore will distribute just these things which are added to the distribution line. 
The substance included/altered automatically just as in the content editorial manager will be appended to the distributing line. 
Gradual distributions are quickest contrasted with Smart and Republish distributions as just the altered substance gets distributed.
27. Explain about Layouts in the Sitecore?
Ans: At any point, if the client sends any application to Sitecore over a URL, Sitecore settles that thing by creating a visual portrayal of that thing. The design gives the essential structure of this visual description. The layout is a compartment that contains a distinctive part of the page. Technically, your ASPX page is the format and. ASCX.CS or.XSLT record segments (client control).
28. Tell us how to add a new site in Sitecore?
Ans: 
Initially, the website name is either SiteDefintion.config file or web.config record. 

It is continuously prescribed to attach the webpage name in the SiteDefintion.config document. 

At that point include the site name in IIS official. After that include the site name in a record.
29.In what way is the use of XSL better than C# in Sitecore?
Ans:XSLT has advantages over other programming languages in that it allows you to customise or reuse a wide range of pages or different structures for source documents or other structures. To do this a rule-based processing model will be used, something that most people do not like because of the obvious complexity of first use. Even if it seems daunting at first it can be seen as a long-term investment.XSLT has less performance problems until we use incorrect querying, such as XPath query, if a website seems to have performance issues, it may be for other purposes.
30. Tell us about the Media Library in Sitecore?
Ans: Media Library is a computerized organizer in Sitecore where all the media things are put away. You can deal with every one of your media things from the Media Library, for example, pictures that you need to implant in a site page or make accessible for download by guests. The Media Library consists of every one of your media things, for example, pictures, archives, recordings, and sound documents. 
In the Media Library, you can: 
Keep every one of your media documents in a single place and compose them in an organizer structure like the substance tree. 

Explore the substance tree or utilize Sitecore's hunt usefulness to discover media things rapidly. 

Transfer media documents to the Media Library. You can utilize the transfer catches to peruse your PC for pictures or essentially utilize the Drag and Drop exchange box to include media records. 

Make each medium substance thing and media document versionable.
31. Explain various steps to add a new command in Sitecore?
Ans:  Following are the various steps to add a new command in the Sitecore:
Make a class that acquires from Shell.Framework.Commands.Command class 

Add the command either at/App_Config/Commands.config document or set up a fixed record in/App_Config/Include. 

Add your command definition in the core database
32. Explain about versioning in Sitecore?
Ans: Content creators can include another variant of the substance for each thing in the Sitecore over the Content manager or experienced proofreader. We can include the same number of adaptations as we require in Sitecore. The substance creator can roll back to any past renditions effectively by choosing it and making it a functioning adaptation by distributing it to live.
 If you have any doubts on Sitecore , then get them clarified from Sitecore Industry experts on our sitecore tutorial !
33. Explain various types of publishing?
Ans:
Republish: As the name infers, it will distribute each thing regardless of whether it is modified or not. It is planned to be utilized when you are distributing another site for the prime time. This is the common tedious distributing strategy as it aimlessly distributes all things. 
Smart Publish: This strategy works carefully by looking at everything in the master database with the thing in the web database. Sitecore keeps up the modification number for everything which gets modified at whatever point the thing gets refreshed. By contrasting this correction number and a web database, and it will make a rundown of refreshed things varies and will distribute just those things changes. Moreover, the strategy is looking at everything, and it is a lot quicker than the republish technique. 
Incremental Publish: Each time a thing is transformed, it is appended to the distributing line. This applied both to modifications made throughout the Sitecore UI and made modifications automatically. Doing a steady will distribute the things in the distributing line. 
In this way, items that have been modified will be distributed, and Sitecore doesn't need to do any correlations to make sense of which things have been modified. Along these lines of distribution is consequently by a wide margin the quickest. Republish and shrewd distribute don't utilize the distributing line.
34. Explain various types of rendering in the Sitecore?
Ans: The following are the three different types of rendering utilized by Sitecore engineers. 
Sub layout Rendering (mostly used): This is the engineer's most loved and most utilized rendering strategy. Sub format is nothing but.ASCX client control. 
Web Control Rendering (average utilized): ASP.NET web controls are made to utilize this rendering. Create—CS document for this rendering. 
XSL Rendering (rarely utilized): Very scarcely any software engineers are utilizing this rendering as composing the XSLT program is somewhat troublesome, and it has restricted highlights. Create.XSLT document to use XSL rendering.
35. Tell me about how to disable the analytics in the Sitecore?
Ans: You can disable the analytics in Sitecore by changing a couple of things in Configurations. 
Stage 1: Disable investigation: 
Go to/App_Config/Include/Sitecore.Analytics.config and set Analytics.Enabled to bogus 
Stage 2: Comment out investigation related association strings: 
Go to/App_Config/ConnectionStrings.config and remark out,or expel,the accompanying association strings.
 If you have any doubts on Sitecore , then get them clarified from Sitecore Industry experts on our sitecore tutorial ! If you have any doubts on Sitecore , then get them clarified from Sitecore Industry experts on our sitecore tutorial ! If you have any doubts on Sitecore , then get them clarified from Sitecore Industry experts on our sitecore tutorial ! If you have any doubts on Sitecore , then get them clarified from Sitecore Industry experts on our sitecore tutorial !
Sitecore CMS Interview Questions
36. Explain about Content Management in Sitecore?
Ans: Content Management(CM) – CM represents Content Management Server, and CM servers are intended for content altering by content creators. Subsequently, we call it Content Management(CM).
37. Tell us about the CMS Content Management system?
Ans: Content Management System (CMS) is a PC application that helps to alternate and create computerized content utilizing a straightforward interface to extricate away low-level focal points except if required,ordinarily supporting various customers working in a cooperative domain.
38. Explain the capabilities of CMS?
Ans: Following are the capabilities of CMS:
Website optimization amicable URLs 

Consolidated and online help 

Particularity and extensibility 

Customer and association usefulness 

Templating guide for changing over plans 

Establishment and improve wizards 

Incorporated review logs 

Compliance with various openness structures and necessities, for example, WAI-ARIA.
Related Article : What is Sitecore
39. Explain the difference between Content Management Systems: Sitecore, Umbraco, and Episerver?
Ans: Episerver has a great deal of positive criticism. Sitecore has the endeavour level, and the cost is additionally at the venture level. Sitecore is a designer well disposed of, extensible and has a major network if we search for help, it has a substantial structure as a tree of hubs, it is known to lead the substance the board showcases and is exceptionally appraised by numerous organizations. Umbraco has numerous similarities with Sitecore being built on ASP.NET yet is somewhat less expensive. It likewise has an extraordinary network. We will pick one of these relying upon taste, cash and the style that we have when working.
40. How do you implement Sitecore?
Ans: Sitecore CMS utilizes .NET innovation,so if our organization is a Microsoft shop, Sitecore will fit incredible.Sitecore is better than numerous different stages dependent on .NET like Sharepoint or OpenText.
Pre-execution: Before we pick Sitecore or any CMS, we need to think about our procedures and work processes. We should see where we will put our substance, and in what capacity we will distribute it, what system, and what design do we have, what should be modified and so forth. After we find solutions to these inquiries (which was not so much simple), we can utilize an advisor on the off chance that we have the necessary cash to enable us to further. 
Execution: After pre-usage, we need to actualize our Sitecore CMS stage.The main stage is to assemble our staff and make some preparation to get confirmed. Being more than a basic paper, the accreditation encourages our group to be more aware of everything of the Sitecore phrasing. If this stage is skipped, we should do it at any rate later at a greater expense, so it's smarter to set aside cash now.
41. What is meant by SXA in Sitecore?
Ans. The Sitecore SXA (Sitecore Experience Accelerator) is a popular tool that web development teams use to make websites faster. Also, they use it for reusing layouts, components, and templates throughout different websites. Further, Sitecore SXA supports multi-tenancy features. 
Sitecore SXA divides the entire design and structure, which helps developers, creative designers, and content marketers to work closely. It helps to deploy and manage different websites cost-effectively and more efficiently.
42. Define the various steps in Sitecore to implement a pipeline.
Ans. The below steps will help you to implement the pipeline in Sitecore successfully.
First, build a pipeline template.

Then utilize a step converter for pipeline conversion.

Develop a stepped processor.

Finally, design a step template for the pipeline using default values.
43. Define the Rendering variant in Sitecore SXA.
Ans. Sitecore SXA includes some default renderings and some rendering variants. These are useful to present or render a service. The rendering variants are the flexible editions of the default renderings, and we can customize them. To increase the reusability, designers, front-end developers and others can build extra rendering options. Further, it helps content developers to provide content in different ways.
44. What is the way to add SXA to Sitecore?
Ans. Before installing SXA (Sitecore Experience Accelerator), you must install the Sitecore Experience Platform on your on-premise CMS platform. Then you can download the SXA installation package from the downloads section of the Sitecore webpage. It should be in tune with the edition of the Sitecore Experience platform.
45. How are Pipelines in Sitecore helpful?
Ans. Pipelines in Sitecore are a collection of processors that carry out certain activities, such as producing a list of messages inside the content editor or specifying the Sitecore context for an HTTP request.
46. Name the various elements of Sitecore SXA.
Ans. The following are the different elements of SXAs in Sitecore.
Toolbox

SXA Themes

Tenant & websites

Layouts- Grid & Column

Creative Exchange

Asset Optimizer
47. Define the use of Solr in Sitecore.
Ans. In Sitecore, Solr is a very reliable indexing technology that enhances the navigation services of popular worldwide websites. It consists of various features such as automated failover and recovery, distributed indexing, central setup and many more.
48. Name the different modes to sign into Sitecore platforms.
Ans. The following are the different modes to log into the Sitecore platform. 
Content Editor

Desktop

Page Editor
49. What are the various advantages of using Sitecore?
Ans. The following are a few advantages of Sitecore.
It's a robust digital platform for tracking and analysis of performance.

Sitecore helps develop marketing campaigns. 

It helps to build customized digital experiences for users.

Sitecore provides accessible customization features.

It offers high flexibility to manage and optimize content.

Also, it supports multiple languages. 

Sitecore is a highly scalable platform with an attractive user interface.
50. Explain the field consisting of item sort value in Sitecore.
Ans. The item sort value comes within Sitecore's Sort Order field appearance block. We can decrease and increase the sort value to move the items up and down within the content tree system.
51. What is the working way of Sitecore Solr?
Ans. Solr is a highly scalable and reliable search platform useful in Sitecore. It applies a specific schema when it works using documents. Here the tool Populate Solr Managed Schema enables us to make necessary changes to the existing schema. Further, the Sitecore fields are automatically populated by this tool, ensuring that all the required fields in Sitecore should exist.
52. Define the various advantages of SXA by Sitecore.
Ans.  Below are the various business benefits of using Sitecore SXA.
SXA speeds up the time to market by reducing the orderly series of operations. 

It helps to create pages much faster and more efficiently through its drag-n-drop features.

It supports performing multiple work streams simultaneously.

Sitecore SXA allows us to build websites having responsive renderings.

It offers some standard built-in features that help our site run much faster. 

The reusable renderings provide benefits to minimize development costs.
53. Distinguish between Sitecore Serialization and Packaging.
Ans. Serialization Sitecore helps a developer working on solution development. Further, it allows developer teams who work on a single Sitecore solution to integrate database modifications among their development ecosystems. Additionally, we can execute the serialization functions in Sitecore in many ways. 
Packaging in Sitecore makes the complex deployment modifications to the different ecosystems much more straightforward, accessible and consistent. It also minimizes development costs and enhances reliability. Moreover, the Sitecore developers can easily automate the packaging process using the TDS classic.
54. Define CM Server in Sitecore?
Ans. In Sitecore, the CM server refers to the Content Management server that presents its master database. It allows content creators to draft and review website changes before submitting them to an online database.
55. What is meant by Helix and Habitat in Sitecore?
Ans. Helix in Sitecore is a collection of guidelines and design principles that control Sitecore site development. It generally describes the overall structure of the Sitecore solutions.
Habitat in Sitecore is the actual Sitecore project applied on the Sitecore Experience Platform through Helix. The Habitat project is an example that presents how Helix's guidelines and principles are applied. Also, it enables developers to experience a project based on these guidelines and regulations.
Find our upcoming Sitecore Training Online Classes
Batch starts on 27th Sep 2023, Weekday batch

Batch starts on 1st Oct 2023, Weekend batch

Batch starts on 5th Oct 2023, Weekday batch