1) What is Apttus?
Ans: Apttus is a software provider in business process automation. It is an American company founded in the year 2006. It provides middle office solutions for optimizing various financial and commercial functions.
2)What are the challenges of contract management?
Ans: The Legal department usually takes care of creating, managing, and maintaining contracts. When Legal manages contracts manually, there is a chance of facing bottlenecks. They might also face some errors like revenue leakage, non-compliance, etc.
    Wish to make a career in the world of Apttus CLM? Start with Apttus CLM Training !
3) What is the middle office?
Ans: The middle office is a department that takes care of financial functions. It sits in between the front and back office. The middle office team manages risks and ensures that the transactions have correctly executed.
4) What are the advantages of Apttus CLM?
Ans: Here are some of the advantages of Apptus CLM,
Contracts creation is faster

Revenue leakages have stopped

Early detection of risks

Improves contract renewal rates

Increased visibility and compliance

Reduced manual errors

Deals will be closed faster
5) What are the offerings of Apttus?
Ans: The following are the top solutions offered by Apttus.
Intelligence Middle Office

Quote-to-Cash

Contract Lifecycle Management (CLM)

Configure Price Quote (CPQ)

Revenue Management

B2B E-Commerce

MAX-AI

X-Author
6) What are Apttus CLM contract templates?
Ans: Contract templates provide a standardized format for all your contracts. Any change made to any clause or a term, anywhere the term or clause applies, will automatically have the updated language.
7) What awards did Apttus CLM achieve?
Ans: Apttus has been announced as a leader in the Forrester Wave for Contract Lifecycle Management.
8) What are the CLM challenges that Pharma companies face?
Ans: Apttus CLM helps Pharma manufacturers gain visibility for clinical and sales teams. We can manage buy-side, sell-side, and clinical contracts on a single platform. It enables reduced compliance risks and tracks obligations for clinical trials.
9) Who are the customers of Apttus?
Ans: Apttus customers include many of the Fortune 500 companies.Here are some of the customers that use Apttus CLM.
Apttus CLM Intermediate Interview Questions
10) What can Apttus CLM can be integrated?
Ans:Apttus can easily integrate with all web applications. Apttus integrates with the below platforms.
Jitterbit

Salesforce

Adobe Sign

Mulesoft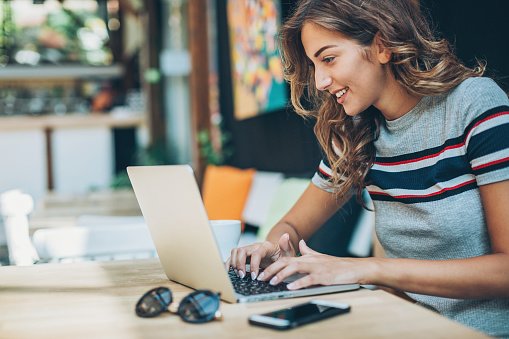 Apttus CLM Training
Master Your Craft
Lifetime LMS & Faculty Access
24/7 online expert support
Real-world & Project Based Learning
11) Is Apttus CLM and CPQ the same?
Ans: No, Apttus CLM and CPQ are not the same. Apttus CLM is for contract management. Apttus Configure Price Quote (CPQ) is for managing quotes.
12) Does Apttus CLM provide reporting capabilities?
Ans: Apttus CLM provides detailed search and reporting capabilities. It enables quick access to information on your contracts.
13) How much does Apttus CLM cost?
Ans: Apttus CLM supports teams of all sizes to gain visibility. It has offered in three plans,
print CLM

Enterprise CLM

Ultimate CLM
14) Why contract management is a critical part of Quote-to-Cash?
Ans: Contract management powers Quote-to-Cash solutions. All the quoted and invoice information has defined in a contract. It provides the speed and control you need to handle the process improvements.
If you have any doubts on Apttus CLM, then get them clarified from Apttus CLM Industry experts on our Apttus CLM Community  !
15) Can Apttus CLM dynamically generate legal templates?
Ans: There are eight stages for the contract management lifecycle.
Request -

someone in a company requests for a new contract.

Drafting -

involves the creation of every single standard contract. 

Negotiate -

both parties negotiate for terms and conditions.

Approval -

get the contract approved by Legal, executives, stakeholders, and the customer.

Execution -

get the contract signed, put it into effect, and place it in a repository.

Obligations -

implementation of the contract line items and meet deadlines.

Compliance -

provide regular reports to internal and external parties and your performance to obligations.

Amendment/Renewal -

before the contract expires, you need to send a new contract for Renewal. I will kick off a new cycle.
16) How can we manage contracts effectively?
Ans:Contracts can be managed effectively through 4 steps.
Consolidation -

create one central repository for all the contracts, templates, and clauses.

Task automation -

automate manual processes of the Legal team. It increases process control and reduces manual errors.

Process efficiencies -

create a well-organized contract process to enable faster contract cycle times. 

Contract performance -

identify and remedy pain points to provide the best service to your customers.
17) Why are automating contracts necessary?
Ans:
It will provide clear expectations for all parties.

It offers control of resources.

It will optimize revenue and cost streams.

It also streamlines business processes.
18) What type of contracts does Apttus CLM use?
Ans: Apttus CLM supports any type of contracts like sell-side contracts and buy-side contracts. It also enables other business teams like HR, operations, IT, R&D to manage their general contracts.
19) Name the common contract pain points.
Ans: Below are the common contract pain points.
Difficulty in balancing speed and control.

Legal team lack visibility into contract terms.

Inconsistent in the use of words and language in the contracts.

Tracking the contracts between several departments and locations.

The inability to manage changes over time.
20) How can we achieve contract management excellence with Apttus CLM?
Ans:Apttus CLM enforces four steps to capture more value to your business. 
Get your contracts in one place.

Define process and performance metrics.

Build contracts smarter.

Integrate and accelerate contracts with Quote-to-Cash.
21) Is Apttus CLM on-premise or on the cloud?
Ans: Apttus CLM is a cloud-based solution, and it is not available to download and install on-premise.  
Apttus CLM Advanced Interview Questions
22) Explain about Apttus CLM?
Ans:Apttus Contract Lifecycle Management (CLM) enables the automation of contract processes.It provides higher-quality experiences for both parties. It improves negotiating outcomes, reduces cycle times, and minimizes risk. Apttus CLM is available on the cloud, so it is easy to connect to any CRM. 
23) Explain about clause library
Ans: A Clause library plays a vital role in the contract process. It is like a repository where pre-approved clauses are stored. These clauses have used for generating contracts. It will speed up the contracting process and reduces risk.
24) Can Apttus CLM dynamically generate legal templates?
Ans: Yes, Apttus CLM dynamically creates legal templates from the clause library.
25) Explain about Quote-to-Cash?
Ans: Apttus Quote-to-Cash provides an integrated view of all customers, quotes, and contracts. An organization will have complete visibility to boost revenue growth and reduce errors. It encompasses sales, contracts, and customer relationship lifecycles.
26) Can we integrate Apttus CPQ and CLM?
Ans:Yes, we can integrate Apttus CLM with Quote-to-Cash. It transcribes the quote elements and populates the purchasing contract automatically. It speeds up the closure of deals resulting in speeding revenue generation. It also increases customer satisfaction.
27) How is Apttus CLM different from revenue management?
Ans:The revenue process comes after the contract is signed. It includes invoicing, billing, and order management functions and provides consistency across channels and customer-friendly interactions.
28) Is Apttus equipped with machine learning?
Ans: Apttus has incorporated Machine Learning in Quote-to-Cash to get smarter and faster with real-time analysis. It can get predictive insights that learn from the company's data.
29) Is the Apttus part of Salesforce?
Ans: Apttus Omni has built on top of Salesforce. Apttus Quote-to-Cash solutions inherit Salesforce properties like mobile access, advanced analytics, etc.
30) Describe Apttus CLM RFP
Ans: Apttus CLM provides a modifiable template that we can use to create a comprehensive RFP. It represents capabilities that buyers should consider when evaluating contracts.
31) Does Apttus CLM provide reporting capabilities?
Ans: Apttus CLM provides detailed search and reporting capabilities. It enables quick access to information on your contracts.
Find our upcoming Apttus CLM Training Online Classes
Batch starts on 27th Sep 2023, Weekday batch

Batch starts on 1st Oct 2023, Weekend batch

Batch starts on 5th Oct 2023, Weekday batch