1) What is Domo?
Ans: Domo is a cloud-based data platform that offers capabilities of data integration, visualizations, and predictive insights. It was founded in the year 2010 by Josh James. It enables any business process to run, learn, and serve on the fly. It automates the flow of data between data lakes, data warehouses, ETL tools, etc.
2) What are the advantages of Domo?
Ans: The following are the advantages of using Domo.
It meets the needs of data intelligence. 
We can spend less time on back-end data integrations.
We can combine data from various datasets.
The datasets can be from on-premise or the cloud.
Gain insights on data to make faster decisions.
It provides machine learning capabilities.
It also provides security and data governance for the data.
3) Give the list of some sources that Domo can connect to
Ans: Domo can connect to a variety of data sources including CSV, Excel, PostgreSQL, Microsoft SQL Server, XML, Teradata, Oracle, MySQL, JSON, and many more.
4) Can we connect on-premise databases to Domo?
Ans: Yes, Domo provides several connectors to connect to on-premise databases easily. We can get the data from on-premise to Demo securely.
5) Explain about 'DemoR' plugin
Ans: We can use the DomoR plugin to retrieve a dataset from Domo to R and apply processing on it. We can then upload the updated dataset back to Domo. We can even create a new dataset in Domo directly from R.
6) How can we add Google sheets to Domo?
Ans: We can use the Google Sheets connector to pull data from a Google sheet into Domo. To get the connector, go to the Data Center and click on 'Cloud App' in the toolbar. 
7) Can we download datasets from Domo to Google sheets?
Ans: Yes, we can download the datasets from Domo to Google sheets. This is possible by using the Domo Google Sheets Add-on. Once we activate this add-on in Google Sheets, we can sync the data from Domo to keep everything up to date.
We have the perfect professional Domo Tutorial for you. Enroll now!
8) Can we create ETL flows in Domo?
Ans: Yes, we can create ETL flows in Domo using  ETL DataFlows. We can combine datasets from multiple sources, apply transformations on it, and then use them for visualizations.
9) Explain about DataFusion in Domo
Ans: We can combine data from two datasets using 'DataFusion'. We can use 'Add Columns' to combine the data in matching columns that have the same header. We can use 'Add Rows' to combine rows from two datasets with the same headers. 
10) What is the use of an analyzer view for cards in Domo?
Ans: We can customize the appearance of charts and dataset columns to a chart using an analyzer view in the KPI card. We can apply and edit filters, sorts, and manipulate data in the data table. Users with admin, privileged, or editor can only get access to this.
[Related Article : Domo vs Tableau]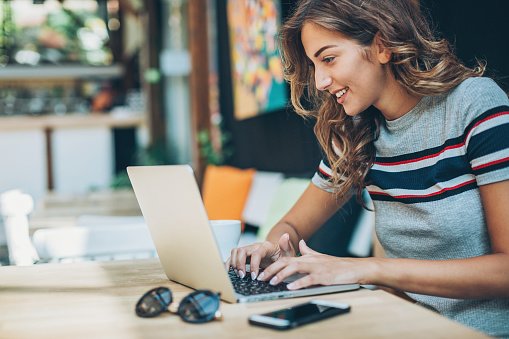 Domo Training
Master Your Craft
Lifetime LMS & Faculty Access
24/7 online expert support
Real-world & Project Based Learning
11) Can we share the reports built with Domo?
Ans: Yes, sharing reports in Domo is very easy. We can deliver the cards to the inbox of anyone in your organization. We can also share the reports and collaborate with non-Domo users through Buzz.
12) Can we create alerts in Domo?
Ans: We can create alerts for KPI cards and datasets. We can configure alerts to be sent instantly or in daily or weekly summary emails.
13) What are the kinds of notifications in Domo?
Ans: We can set the following notifications,
When someone mentions you in the Buzz conversation.
When someone shares a card or page with you.
When someone assigns a task for you or update your task.
Updates to a document card that you have added as a favorite.
Automatic weekly activity report emails.
14) Does Domo support reporting for unstructured data?
Ans: Yes, Domo can accept data in both structured and unstructured data. The sources can be from on-premise or cloud-based sources. 
15) What are the types of cards available in Domo?
Ans: Cards are data visualizations that we can add in Domo. There are 7 types of cards in Domo. The process for adding a card is different for each type of card.
KPI cards
Doc cards
Notebook cards
Poll cards
Sumo cards
Custom Apps
Image cards
16) What are Sumo cards?
Ans: Sumo cards are used to display tabular data as a standard column-based view or a pivot view. When we add a sumo card, we will be able to select the type of view for the data.
17) Explain about Poll cards
Ans: When we want users to take a poll, we can include the poll card in our dashboard. When we create poll cards, we have to enter a question and all the answer choices for it.
18) How can we apply filters to cards?
Ans: Both KPI and Sumo cards provide options to apply card filters for performing in-depth data analysis. The filters applied in your Domo will only be applied for your instance. They won't get reflected for the users who access the same details page.
19) What do you mean by applying page level filters?
Ans: We can apply filters for all the cards in a page powered by a specified dataset. When we set a filter on the page, all the cards on the page will change according to that threshold. The cards which support this kind of filtering are KPI, Sumo, and Domo App Cards. 
20) Explain about the beast mode in Domo
Ans: Beast mode provides an effective means to build new columns on cards. We can use beast mode to add calculations to transform columns in our charts.
21) How can we drill down into data?
Ans: You can drill-down a card to see filtered views. The number of filter views will be equal to the number of drill layers applied on the card. Drill-down is available in both Details view and in Pages.
22) Can we remove filters while drilling?
Ans: A filter will be applied to every level of drill-down within a card. In the Details view, we can remove filters temporarily from the drill path while drilling through cards. 
23) What are the options available for manipulating data in a column?
Ans: Below are the options available for manipulating data in the columns. 
Sort Ascending
Sort Descending
Group
Filter
Conditional Formatting
24) How can we export data from a drill path?
Ans: We can export the filtered data from the drill path to Microsoft Excel or CSV. Go to Details view in a chart and drill down to the layer you want to export. Click on the 'Export' button and select either Excel or CSV. The filtered view of the data will be downloaded to a file.
25) What are the tools provided by Domo for performing the analysis?
Ans: The analyzer tools provided by Domo are,
Chart Type Picker
Legend Item Toggle
Chart Zoom
Quick Sort
Chart Save As
Data Forecasting
26) Explain about content certification
Ans: We can use the content certification feature to certify the content. This ensures that different people from your company are looking at the same content. The users can know which content has been approved by just looking at the badges on card or dataset.
27) What are the types of content certification
Ans: There are two types of content certification.
Company - represents content that has passed through a certification review, and that the content applies to the entire company.
 Department - represents content certified by a specific department, and it does not apply to the entire company.
28) What is the process for requesting certification of a card?
Ans: Go to the page view or details view of the card and select 'Request certification' from the menu. When we raise a request for certification, it will be sent to the card owner. The card owner can either start or deny the request.
29) Is Domo available on-premise?
Ans: No, Domo is not available on-premise. It is completely a cloud-based solution.
30) Who are the customers of Domo?
Ans: Domo has more than 1800 customers. Some of the customers are ESPN, DHL, L'Oreal, Disney, Cisco, National Geographic, etc.
Find our upcoming Domo Training Online Classes
Batch starts on 26th Sep 2023, Weekday batch

Batch starts on 30th Sep 2023, Weekend batch

Batch starts on 4th Oct 2023, Weekday batch