1. Explain about Appian?
Ans: Appian is a (BPM) Business Process Management expert tool which margin the business market in delivering comprehensive, flexible, simple explanations. BPM changes made to measure the requirements of the management and worldwide businesses. The BPM Suite is a 100 % real-time analytics, integrated knowledge and Web-based solutions. Appian simplifies the collaboration process between business and IT, and it allows consumers to be a member of the collaboration process to know the corporate goals. Throughout the process, the completed BPM Suite is available for distributed, functionality, and on-demand services of (SaaS) Software-as-a-Service model and Appian Enterprise.
2. Explain about Business Process Management?
Ans: Business process management (BPM) is also known as "Process optimization." It acts as a field in operations management that concentrates on enhancing corporate performance by running and optimizing an organization's business processes. BPM provides process management capabilities of BPM software with the following functionalities: 
Work portal
Knowledge management
Collaboration tools
Document management
Business analytics
3. Tell us about BPM Software?
Ans: Technology that monitors, executes, and automates the business processes by connecting people to applications, apps to apps, and people to people from beginning to end. 
4. What is an activity in Appian?
Ans: Divide the process into sub-processes or smaller units. Every sub-process has a business process group which decides how to illustrate their process pictures.
Activities contain a single level for approving a marketing placing or request for a cap on a jar crossing on a production line where other multiple level activities involve, to fill a form or to assemble a chair.
There is no consistency about how the different methodologies use the terms like step, increasingly, but a task which is reserved for analysing the unit. More than one employee or a software system can perform the given activities. 
5. Explain Activity cost in Appian?
Ans: A matrix or grid is used to analyze the various set of activities costs. 
List out the various Appian activities on the vertical axis for data cost, problems, times of each activity. 
              Want to enhance your skills to become master in Appian Certification, Enroll in ourAppian Online Training.
6. Explain about administrative workflow systems in Appian?
Ans: The workflow system is used to track the individuals' task and assign new tasks according to organization requirements. Compare with transactions or Ad Hoc and Production Workflow Systems.
7. Tell us about Ad Hoc Workflow systems?
Ans: Ad Hoc Workflow systems help the user to indicate what activity should proceed next. Based on the request, an insurance system might pull up all records for an underwriter. The Ad Hoc workflow system is compared with production and transaction workflow systems.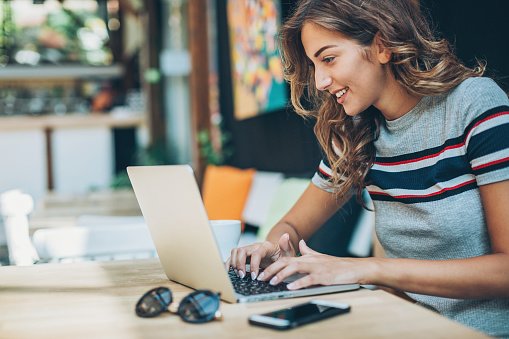 Appian Training
Master Your Craft
Lifetime LMS & Faculty Access
24/7 online expert support
Real-world & Project Based Learning
8. Explain about Business Process Improvement?
Ans: Business process improvement mainly focuses on how to improve the existing processes. There are many approaches to improve the current process, including the famous Six Sigma method. 
9. Explain about the association?
Ans: An Association is used to determine the relationships between text, artifacts, data, and flow of objects in a process. In a business process model, it is represented with arrowhead dotted lines.
10. Tell us about the Business Process Diagram?
Ans: A Business Process Diagram is built up with a collection of graphical components that represents a business process. Following are the four primary components of the Business Process Diagram: 
Swimlanes
Connecting objects
Artifacts.
Flow objects
                 If you want to Explore more about Appian? then read our updated article - Appian Tutorial.
11. Explain about Business Process Model?
Ans: Business Process Model is defined as a network of graphical objects, which track various types of activities and their flow of control to determine their order of performance.
12. Tell us about what you understand about Business Process Model Notation?
Ans: Business Process Modelling Notation provides a process to model the notation that should be understood by all users, data analysts, etc. And it was built up by the Business Process Management Institute. 
13. Explain about the connecting objects?
Ans: Flow Objects are combined with utilising connecting Objects. Following are three types of Connecting Objects: 
Association Flow
Message Flow
Sequence Flow
14. Explain what you understand about the term Annotations?
Ans: Annotations are used to add textual observations within a process diagram
15. Tell us about the term Artifacts?
Ans: To add additional information about the process artifacts allow the designers to enlarge the basic Business Process Model Notation in the process diagram.
Following are three types of Artifacts:
Annotations
Data Object
Group
16. Explain about Data Objects?
Ans: Data Objects are utilized to show the required data which is generated by activities in a process. A picture of paper crumpled at the projection in a Business Process Model represents the Data Objects.  
17. Explain about Events?
Ans: During the business, process events happen, which is referred to as a trigger that impacts on process results. Events occur in the flow process( end, middle, or start). 
18. Explain about Batch Processing in Appian?
Ans: In computer processes, various objects are collected and then processed together. But to contrast, in continuous processing objects are processed as early as possible. 
19. Tell us about Benchmarks in Appian?
Ans: To redesign the business process, various types of processes are measured. Majority of the organizations are seeking benchmark data processing to determine how other organizations are managing the data processing.
If you have any doubts on Appian, then get them clarified from Appian Industry experts on our Appian Community!
20. Explain about collaborative Business Process Management?
Ans: Using ebXML business process language Business Process Management is created, and it represents the collaboration between the associates which are at the corresponding level. 
Find our upcoming Appian Training Online Classes
Batch starts on 28th Sep 2023, Weekday batch

Batch starts on 2nd Oct 2023, Weekday batch

Batch starts on 6th Oct 2023, Fast Track batch