1. What is Tibco Spotfire?
Ans: Tibco Spotfire offers a self-service data-driven analytical software solution mainly designed to help the individual to get authorized permission to take major decisions in your organization. The important tasks of Tibco Spotfire included are delivers a total set of data analytical operations, offers unified data, and a central management platform. Tibco Spotfire is a software application platform that allows any client to analyze data with the help of statistics.
2. What do you mean by Tibco?
Ans: Tibco is also known as The Information Bus Company, this is an information integration and analytical tool. Tibco software is developed by the company Jasper Soft, located in the United States of America. This tool provides data integration, analytical, and business warehouse applications. Tibco is used to manage, integrate, and monitor the business level of enterprise data. Tibco is widely used because of its flexibility, reliability, and scalability.
3. What is S programming language?
Ans: S programming language is an award-winning language; this is considered as a core for both Spotfire R and S+ languages.  This language is specially created to provide exploratory data analysis purposes and statistical modeling mechanisms. The following are the key features of the S programming language;
This is an object-oriented and integrated 4g language.
Offers interactive explorations and fast prototyping
Provides rich data structures such as Vector, matrix, data frame, and list.
Supports user-defined functions, classes, and libraries.
Libraries consist of over 4000 functions used for data manipulations and data integration.
4. What is Spotfire Analytics?
Ans: Spotfire Analytics is one of the enterprise-level analytical platforms. This is widely used by many business enterprises and technical users to quickly get an authorized action. This allows the user to perform in-depth data analysis, predictive, and complex statistical mechanisms.
6. Mention the key difference between Spotfire and QlikView?
Ans: The below table explains the key difference between Spotfire and QlikView;
| | |
| --- | --- |
| Spotfire | QlikView |
| Offers good deployment time | Excellent deployment time |
| Big data deployment is very good | Big data deployment is an average |
| Limited Hardware scalability | Scalability is limited by RAM |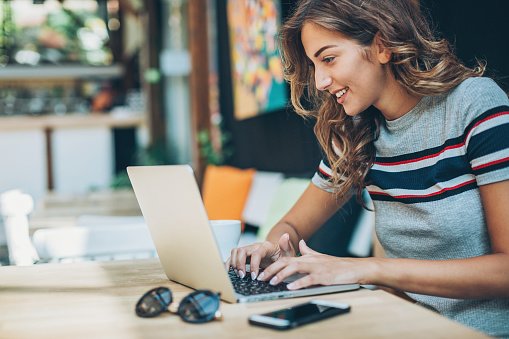 Spotfire Certification Training
Master Your Craft
Lifetime LMS & Faculty Access
24/7 online expert support
Real-world & Project Based Learning
7. What is Tibco Spotfire Certified messaging?
Ans: Tibco Spotfire certified messaging is a standard approach to deliver every message from the sender to the intended receiver. This type of Tibco Spotfire certified messaging works on the base of registration and acknowledgment principles.
8. Explain the way to create a dashboard Information link?
Ans: The steps are as follows;
Firstly users need to create the appropriate data source.
Then select the column which you wanted for the Spotfire dashboard
Then save these dashboard details in a separate folder for further usage (which is saved in the library).
If you are creating multiple tables, methods, or classes, then you must create the join.
Then create the Spotfire information link.
Now it's to add data details from the library to access the Information link to the front-end development.
9. What do you mean by Spotfire Cloud?
Ans: Spotfire Cloud is one of the leading cloud-based business analytical business enterprise software and data visualization tools. This Spotfire cloud helps users to create a beautiful display and interactive visualization approach from the laptop or tablet. Spotfire cloud allows users to explore advanced trends, outliers, where this was not possible with any traditional business intelligence tool.
10. What is the use of Spotfire analytics?
Ans: Below are important key uses of Spotfire Analytics;
Tibco Spotfire analytics offers a fast and reliable environment for analyzing complex or critical data to help the user and their organization to make smart data-driven decisions.
With the help of a powerful in-memory analytical process, predictive data modeling, high-level visual process, and intuitive interface also possible.
Spotfire analytical tool is a single platform that helps rapid ad-hoc analysis to create custom applications. This can be done with the help of analytical spreadsheets and database data.
11. Is there any difference between the items data on Demand and details on Demand?
Ans: Data on Demand is a type of method which is used to add data and details, where detail on demand is just a way to display the detailed data view.
12. Have you heard about a personalized link?
Ans: The answer is yes, using two methods you can build the personalized link they are;
CURRENT_USER AND GROUP_USERS (version 6)
CURRENT_USER_DOMAIN.
13. Name the different types of panels used in the Tibco Spotfire tool?
Ans: There are 4 types of panels used in the Tibco Spotfire tool such as;
Projection panel
Design panel
Palette panel
Configuration panel.
14. Name the RESTFUL web services that can be developed in Spotfire?
Ans: Spotfire software contains the plugin, especially for REST and JSON web services. These two are the important web services developed in Spotfire.
15. What are the three levels of validations that can be performed in Tibco Spotfire?
Ans: Below are the three types of validations performed in Tibco Spotfire such as;
Actively level validation
Process level validation
Project level validation.