1. What do you mean by Cyberoam technology?
Ans: Cyberoam is an IT security company provides Products and Services to large scale industries. Cyberoam has its operations worldwide. The major countries included are India, Middle East countries, Latin America, and a few African states. The consumers of Cyberoam may consist of a top and personal governance businesses across India. Cyberoam is a type of firewall available for next-generation and UTM firewall. The main purpose of using Cyberoam is to protect DoS, IP spoofing, and any DDoS threats or attacks.
2. Why we need Cyberoam technology?
Ans: The main purpose of using Cyberoam technology is as follows;
1. Security
a. Network security
-> Firewall
-> Infusion prevention system
->Web application firewall
b. Content security
-> Anti-virus spyware
-> Anti-spam
-> HTTPS/SSL content security
c. Administrative security
-> Next-generation User interface
-> IView logging and reporting
2. Connectivity
a. Business Continuity
-> Multiple link management
-> High availability
3. Productivity
a. Employee productivity
-> Content filtering
-> Instant messaging archiving and controls
4. IT resource optimization
-> Bandwidth management
-> Traffic discovery
-> Application visibility and control
5. Administrator productivity
-> Next-generation user interface.
3. What do you mean by Cyberoam device?
Ans: Cyberoam device is a Unified hardware threat management application that provides full security to any business organization. The business organization may range from smaller to larger sections. With the help of the Cyberoam device, many security features will be integrated into a single named layer level 8 based platform, these features are very simple to use and effective.
If you want to Enrich your career with Cyberoam course professional.Then visit hkrtrainings and get "Cyberoam Online Training" free demo
4. What are the key features of Cyberoam?
Ans: Below are the key features of Cyberoam;
This is a firewall device with all security features bundled in a single product.
Traditional UTM functions as a network firewall, network intrusion prevention system, anti-virus, anti-spam, web content solution, and load balancing solution in a box.
Can also generate reports and maintain the "states".
5. What are the functionalities of Cyberoam 8 technology?
Ans: Following are the main functionalities of Cyberoam 8 technology;
Helps to identify the attackers and sufferers along with the username can also be identified.
Offers instant visibility to gadget administrators into multiple sources.
Controlling can also be done with the help of the Cyberoam 8 new feature.
Allows the identity-based introduction guidelines.
Cyberoam 8 reporting used to utilize the track based identity, troubles, and Intrusions.
6. What are the major components of Cyberoam?
Ans: Below are the major components of Cyberoam;
SCM
Instant messaging
CRM
Social networks
Peer-2-peer
Collaboration
Webmail
7. What are the uses of Superior quality?
Ans:
Superior quality is a revamped hardware design component,
a. Offers better performance,
-> Design and components supporting high-speed I/O capabilities
b. Highly robust,
-> Designed to help to protect the power surge and fluctuations
-> Industrial grade components to withstand extreme environments.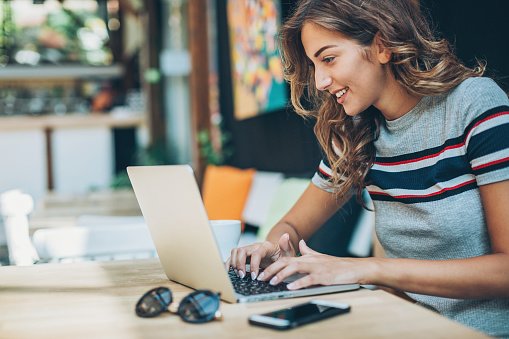 Cyber Security Training
Master Your Craft
Lifetime LMS & Faculty Access
24/7 online expert support
Real-world & Project Based Learning
8. Is Cyberoam Regulatory compliance?
Ans: Cyberoam is made up of 8 layers that are integrated to provide identity and control the devices. Cyberoam network security component enables organizations with all types of regulatory compliances such as HIPAA, PCI-DSS, GLBA, and CIPA.
9. What is Cyberoam captive portal and how can it be configured?
Ans: Cyberoam Captive portal is mainly used to validate the existing user Cyberoam community using internet browser user interfaces to access these community activities.
The configuration process can be done as follows;
Go to device directory -> then regulate the URL redirection -> then go to consumer logs this can be done through captive portal.
10. How to customize the default SMS sent to guest users?
Ans: The steps included to customize the default SMS sent to guest users;
Step 1: first log in to the web admin console using profile read and write permission to provide applicable capabilities.
Step 2: Then go to the system -> select configuration -> go to messages and increase the system SMS customization.
Step 3: finally now click directly to edit -> the default SMS text.
11. How can we set the Authentication mechanism for L2tp or PPTP VPN users?
Ans: Cyberoam helps administrators to set the authentication protocol mechanism -> utilized by using L2TP and PPTP virtual private network users.
Following are the important steps involved;
Step 1: First login to the console through Telnet or SSH -> get CLI console entry just by clicking higher web admin console show-> pick choice 4.
Step 2: Cyberoam console can be observed by executing commands -> set the authentication approach using L2TP customers.
Step 3: Console -> L2TP authentication < ANY/CHAP/MS_CHAPv2 /PAP > OR.
12. List the different firewalls available in Cyberoam?
Ans: There are 3 types of Cyberoam available;
1. Packet filters
2. Stateful inspection
3. Proxy.
13. Do you know the default IP address for Cyberoam?
Ans: Cyberoam applications can be shipped using the below configuration;
Port A IP address or (LAN zone) : 172.16.16/255.255.255.0
Port B IP address (WAN zone) : 192.168.2.1/255.255.240.0.
14. Name three consoles used in Cyberoam?
Ans: The below are the three consoles used in Cyberoam;
1. Web Admin console
2. Command line interface Console
3. Cyberoam central console
If you have any doubts on Cyberoam, then get them clarified from Cyberoam Industry experts on our Cyberoam Community!
15. What is the Web admin console languages used in configuration?
Ans:
1. Dashboard Doclet contents
2. Navigation menu
3. Screen elements including field and button labels and tips
4. Error messages
16. Define Cyberoam Client?
Ans: A Cyberoam SSL VPN client validates the user to connect with or access the enterprise network remotely from any place. Further, it allows the user to build a point-to-point encrypted network channel between the enterprise's internal network and the remote user.
17. What is called a Firewall on a network?
Ans: A firewall protects the network and systems from unknown access through a private network. We can implement firewalls in both forms- software or hardware. Firewalls secure private networks from anonymous internet users' access.
18. Explain DMZ in Networking.
Ans: The term DMZ refers to Dematerialized Zone. DMZ is a physical or logical sub-network that isolates the LAN or local area network from untrusted/public network zones. It is also known as the perimeter network.
19. What is meant by Maximum Session Timeout?
Ans: The Maximum Session Timeout (MST) refers to a time duration measured in minutes. It measures the period where a user logs into the Cyberoam's network. Once the duration set within the network exceeds, the uses will automatically be logged out of the session. He needs to again validate to re-log into the network.
20. Define Inactivity Timeout in Cyberoam.
Ans: Cyberoam enables system admins to place inactivity timeout duration and a data transfer of all users. Inactivity timeout is an idle time in minutes, after which the user will automatically log out and have to log in again. The data transfer threshold is the threshold value of transferring data in bytes. Further, the user will be flagged inactive if the required amount of data is not sent within the allotted Inactivity Time.
21. Explain the iView and Reporting system in Cyberoam.
Ans: Cyberoam iView refers to a reporting system that is based on the identity of Layer 8. It provides a complete analysis of various network activities of every single user. Also, it exhibits all the network attacks and threats on a single dashboard screen with the drill-down reports of the third level. It provides the analysis of attacks and the responsible users for those attacks.
22. How to fix the (MST) Maximum Session Timeout for global users?
Ans: A System Admin can set up the MST for the global users in a few steps. For this, we should log in as an Admin to the (WAC)Web Admin Console. We can log in by allowing read-write permissions for a few applicable features. Then under the Global Settings for MST, we have to go to the Identity section> Authentication> Firewall, uncheck the "Unlimited" option, and mention the break in minutes. Finally, we have to hit the button "Apply" to trigger the new changes.
23. Define how we can improve Organizational Productivity using Cyberoam.
Ans: There are specific measures that help to improve enterprise productivity. Cyberoam's application & content filtering method easily handles the random user's inclination of internet surfing through custom policy setups for individual users and groups. By that, it flags the access limitations based on time duration and predefined blocked websites of more than 100 categories.
Furthermore, the network security devices of Cyberoam offer a time and rule-based bandwidth management system (BMS) for all users. It prevents users from utilizing much bandwidth for pointless internet surfing and needless downloads. Moreover, admins can use Instant Messaging Controls (IMC) to manage the user's chat process with others over messengers, webcams, etc., and can move files. In this way, Cyberoam can enhance an entity's productivity.
24. How can Cyberoam speed up the Security System?
Ans: Many IT experts spend much time finding the source of cyber attacks or attackers in case of a security breach. It takes much time because there are no granular identity features in the other security systems.
Layer 8 of Cyberoam offers direct visibility into the cyber attack source while searching for attackers and victims using their usernames. For this, it follows a dynamic solution to security incidents. Thus, in this way, this technology accelerates the security system.
25. Explain Integrated Security over the individual Cyberoam network security appliances.
Ans: The Layer 8 technology of the Cyberoam network security appliances goes through each security module. It configures the entire security features centrally and easily manages them through a single firewall page. Further, the Layer 8 technology ties these security features and builds an individual integrated security unit. It allows the system admin to alter the security policies/methods dynamically considering the user activities such as joiner, departed, etc.
26. Define Cyberoam Layer Technology functions.
Ans: Cyberoam Layer 8 Technology functions on top of its network security appliances. It treats each user identity as a human layer within the network protocol stack. Moreover, it allows system admins to locate users uniquely, manage user activities within the internet network, etc. Also, it enables policy setup and connection through a username.
27. Define how Cyberoam offers Security within the Wi-Fi environment?
Ans: Cyberoam can provide adequate Security to entities in active Wi-Fi environments. It isn't easy to trace the users through IP addresses. Thus, it offers robust user validation apart from observing the network access controls and reports through identity-based methods. Further, it also provides individual network access to various guest users and employees.
28. Describe the various advantages of Cyberoam's 8 Layer Technology.
Ans: The following are the various advantages of Cyberoam's 8-Layer Technology.
It helps to recognize the identity of victims and attackers through their usernames.

It helps to develop identity-based policies.

This technology reports finding identity-based usage, intrusions, issues, etc.

It also allows instant visibility to system admins into the attack source.

Moreover, it enables control across the activities within the enterprise network.
29. Explain the CTAS settings configuration for logging out idle users automatically.
Ans: First, we must log in to the Console of Web Admin through the admin's rights. It requires read-write permission for the relevant task. Then we have to configure CTAS (Cyberoam Transparent Authentication) by setting the Inactivity Timeout and Data Transfer Threshold for the user's validation using CTAS. We can do it in the following way- Identity> Authentication> Firewall> finally click on "CTAS Settings".
30. Define the way to design (WCS) Web Client's Settings to log out idle users automatically.
Ans: We should log in to the Console of Web Admin using admin rights before we set up Web Clients (iOS, API, Android, etc.). Also, we have set the Idle Timeout and Data Transmission Gateway for these users validating through Web Clients (WC) through the following:-
Go to "Identity"

Then click on "Authentication"

Navigate to "Firewall"

At last, click on the "Web Client Settings".
Find our upcoming Cyber Security Training Online Classes
Batch starts on 8th Jun 2023, Weekday batch

Batch starts on 12th Jun 2023, Weekday batch

Batch starts on 16th Jun 2023, Fast Track batch