1. What do you know about the Confluence tool?
Ans: Confluence is a fully web-based corporate technology developed by a company called Atlassian Software Company. Confluence can be developed with the help of the JAVA programming language. Confluence tool is mainly used by a team to share the knowledge related to product effectively and also help to collaborate with other teams. The main purposes of using confluences included are capturing project requirements, assign tasks to any specific users, and also helps the team to manage calendars.
2. Mention the differences between Confluence and JIRA?
Ans: The below table explains the main differences between Confluence and JIRA: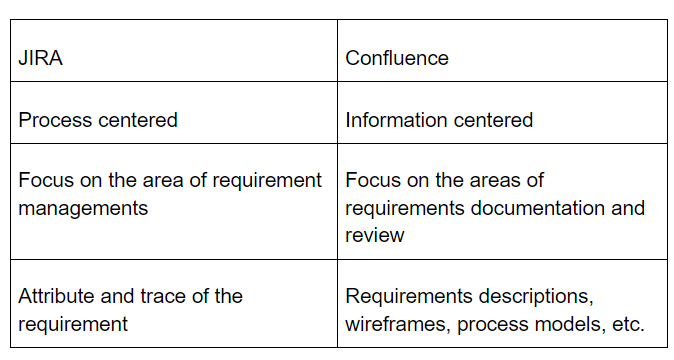 3. What are the advantages of using the Confluence tool?
Ans: The following are the important advantages of using the Confluence tool:
Easy access and search for information
Documents and files in order.
Possibility of setting restrictions and the receivers group.
Achieving all versions of created pages.
This tool is fully integrated with JIRA software.
Products scalability and Confluence grow with your company.
4. What sort of conflicts can be avoided by using Confluence?
Ans: As we already know that Confluence is a popular software application mainly used in the form of a framework. This Confluence tool assures the team to get effective results or outcomes. Confluence is also capable of simplifying the requirement and also helps to eliminate all the issues related to product nature and sources. You can also find a few other issues such as Human errors, and application glitches. These errors can be eliminated with the help of confluence.
5. Can you tell me some important factors that need to be cared for when it comes to team collaboration? How they matter?
Ans: Some of the important factors included are:
Budget related to the product
Quality of the final product or outcome
Scope of the project after done with accomplishment
Risk associated with the project
Helps to utilize the resources.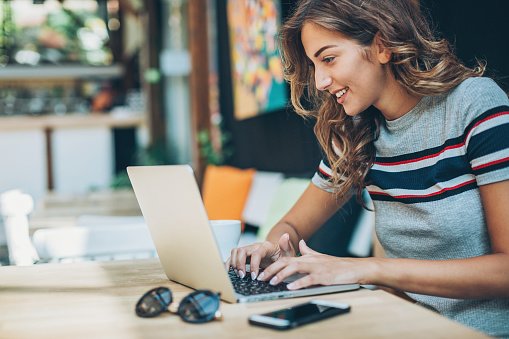 Confluence Training
Master Your Craft
Lifetime LMS & Faculty Access
24/7 online expert support
Real-world & Project Based Learning
6. What is the basic aim of using the confluence tool?
Ans: The main basic aim of using the confluence tool is to simplify the product resources and enable other users to work remotely on any project without facing any problem related to processing, information sharing, and management of raw data usage for a project.
Want to enhance your skills to become master in Confluence Certification, Enroll in our Confluence Online Training.
7. What are the prime requirements for Confluence technology?
Ans: There are two prime factors matter a lot while working on the Confluence tool such as:
Confluence is a platform independent tool
This tool can run anywhere.
8. Name a few important approaches that are useful in Scope defining?
Ans: Well, you can see lots of approaches are available and they play a vital role in the development of the Confluence tool;
Let me explain a few factors such as;
Analyzing the product requirements
Value engineering is mandatory
Product breakdown management
4. Alternative analysis tool
System and value analysis
Brain storming technique
Performing pair-wise comparison.
9. Can you suggest some ways that can help in compressing a Schedule or a project time in team collaboration?
Ans: There are several ways available to compress a schedule or a project time in team collaboration;
Fast tracking of subtasks and crashing techniques. This is a widely used and best factor.
Crashing is used to enhance the schedule making based on the availability of time slots without considering the cost factor.
Fast tracking is a process used to perform quick selection activities or any sub-task to assure effective outcomes.
10. How will you define Quality control?
Ans: Quality control is a set of inspections used to ensure the required availability and also helps to meet the quality outcome. The primary aim of using quality control is to eliminate all the errors related to a task or a project.
11. What exactly do you know about a milestone approach?
Ans: When you working with any team, the tasks and responsibilities will be divided accordingly. When a small portion of a project or some objectives of a project can be accomplished. This is known as a milestone.
12. What are the basic components of Confluence architecture?
Ans: Below are the building blocks of confluence architecture;
SNA services
Disambiguation engine
Rule base ontology
Assertions manager
Corpus, workspace services
13. What are the drawbacks of using Confluence?
Ans: The following are the major drawbacks of using Confluence such as;
By using Confluence, the scaling is a problem. As products and product teams scale, managing artifacts across the trio and growing needs get harder.
Several PMs and teams might customize the tools and workflow to their preferences which leads to a fragmented approach to product management which is not efficient in the long run.
After some point you start feeling the pinching need for something built especially for product management needs.
13. Do you think dedication and leadership are the prime requirements in team collaboration?
Ans: The answer is yes. The team members with no dedication and leadership it's very difficult to get an effective outcome.
14. What exactly WBS stands for in team collaborations or project management?
Ans: WBS stands for work breakdown structure.
If you have any doubts on Confluence, then get them clarified from Confluence Industry experts on our Confluence Community!
15. Name any factors that matter a lot while working in a team?
Ans: There are two factors which matter a lot while working in a team such as :
Management capabilities of the software tool collaboration.
Processing the coordinated tasks.
Conclusion:
From this article, you will be learning the important questions asked by top recruiters. To get a job in a top company you need to prepare well and getting a certificate from a top training institute will also be an added advantage. To learn and explore the technology skill sets in Confluence, you have to join the HKR Confluence online training course. Why you want to take this course because of its huge popularity and widely used software testing tool. An average salary for the Confluence professional will earn Rs. 10, 00,000. I hope these frequently asked Confluence interview questions with answers may help a few of you to crack the interview and get a dream job.
Find our upcoming Confluence Training Online Classes
Batch starts on 2nd Oct 2022, Weekend batch

Batch starts on 6th Oct 2022, Weekday batch

Batch starts on 10th Oct 2022, Weekday batch