1. What do you mean by Social media marketing (SMM)?
Ans: Social media marketing is one of the tools used by social media platforms and websites. This tool is used mainly to promote their business, products, and services. We know that e-marketing and digital marketing are still dominant tools, but when it comes to social media, Social media marketing is becoming popular and competing with these tools.
2. What are the benefits of using SMM?
Ans: The following are the important benefits of using SMM;
Increases the marketing insights
Growth of business partnership
Improved sales
Reduces the marketing cost
You will get more loyal fans
Increase in Exposure
Increase in traffic
Brand recognitions
Lead generations
Improved search rankings
3. Describe any one strategy that will help you succeed as a social media marketer?
Ans: Here I would like to mention one strategy that is Authenticity. If you are an SMM expert and giving an interview. Then it does not matter what type of company you are interviewing with, it can be business based or consumer based, it's very important to be genuine. By maintaining this, your brands can establish trust worthiness.
4. On which social media platforms should my business establish a presence?
Ans: There are two types of companies you can see;
B2B (Business to business)
BSC (business to consumers)
So before attending any interview, you should check whether the type of company you are interviewing with.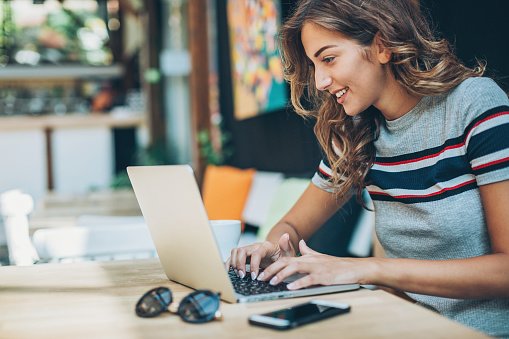 SMM Training Certification
Master Your Craft
Lifetime LMS & Faculty Access
24/7 online expert support
Real-world & Project Based Learning
5. Which marketing metrics are the most important to track?
Ans: Below points will explain the answer;
You should do some research on the business types
Have a look into their social media presence
Answer the questions, what you have learned.
6. How do you get more retweets?
Ans: Retweets are nothing but it's a common way to inspire audiences, the important points included are;
Learning the best times of day to tweet
This establishes the connection with more Twitter users (this includes images)
Using a limited number of characters to tweet (as we know that Twitter allows only 280 characters).
8. Mention the best free social media monitoring tools available?
Ans: Below are the important free social media monitoring tools such as;
Hootsuite
Awario
Crowd fire
Zoom sphere
Broad reader
Klout
Twitonomy
Social Mention
9. How to deal with hate comments?
Ans: The important points to be considered when you deal with hate comments;
Better to ignore it: here don't react or respond to any negative comments
Block online haters: if someone is trying to make negative or hateful comments on a post or account, then you should block them.
Be kind and respectful: this shows that you're in control of your emotions.
Stick with supporters: here you should have a friend nearby, if you think you might encounter any hater, this friend will support in this case.
Remind yourself: if you feel about yourself, then no need to put other's down.
Understanding criticism can be a sign of pain.
Try to acknowledge your feelings.
Keep being you.
10. How would you allocate our social media budget?
Ans: This completely depends on Specific metrics and KPIs, these processes can be performed percentage-wise.
For example, if you are using Facebook to promote your service, you should allocate to Facebook Ads. A medium-size company can afford $500/ month on many things such as paid advertising, social media tools, human capital, and pieces of training that are necessary to get high ROI.
11. How social media marketing can help you meet your marketing goals?
Ans: Social media marketing can help you with various goals such as;
Helps to increase the website traffic
Building good conversions
Raises brand awareness
Helps to create a brand identity and positive brand association
Improve communication and interacts with key audiences.
12. Any social media marketing tips?
Ans: Below are the important marketing tips such as;
Social marketing content planning
Great social content
A consistent brand image
Social media for content promotions
Sharing curated links
Tracking competitors
Measuring success with analytics
Social media crisis management.
13. How to create social media advertising for small business?
Ans: Let me explain points-wise;
Create effective Facebook Ads
Popular keywords related to social media
Learn how to recapture lost audiences and leads
Conduct winning keyword research for various social media marketing campaigns.
14. Mention the types of Social media marketing?
Ans: The following are the types of social media marketing;
Social media networking sites such as Facebook, Instagram, Twitter, and LinkedIn.
Image sharing and messaging sites such as Facebook, Instagram, and WhatsApp
Video sharing sites for example Facebook, Instagram, and Twitter.
Social media blogging
Social media community and Discussion sites.
15. What is the average salary for a Social media marketing manager?
Ans: The average salary for a Social media marketing manager is about Rs. 5, 00,000.