1. What are the terminal rules of an element?
Ans: Below are the three main rules of an element.
Actual Termination - It is used for a nonrecurring element. The entries will get closed when the pay date ends.
Final Close - This will be used when the entries need to be opened beyond the leave period of an employee.
Standard Process - It refers to the day that the employee is relieved of his employment.
2. Name the components for setting a SmartHire template?
Ans: The following components are used for setting a SmartHire template.
Template Creation (HR_TBH_CREATION)
Template Section (HR_TBH_SECDEFN)
Template Record/Field (HR_TBH_RECDEFN)
Copy Template (HR_TBH_COPY)
Template Category Table (HR_TBH_CTG_TBL)
3. What are the types of organizational relationships in PeopleSoft HRMS?
Ans: Below are the types of organizational relationships available in PeopleSoft HRMS.
Employee - An employee is a permanent staff member who will be paid through company payroll. When a new employee is hired, all the employee information like location, department, pay group, etc., are stored in a job table.
Contingent - A person who works as a contractor for an assignment in a company. The details of the contingent worker will be stored in the database, but they won't come under the company's payroll.
POI (Person of Interest) - The people who are connected to the company for some business purpose. The types of POIs are external trainee, external instructor, board member, or pension payee.
4. Define global assignments.
Ans: An employee can be assigned to a global assignment to monitor, track, dependants, etc., which will be helpful for companies who have branches in different geographical locations. The employee's resident location will be the home location. The location where the employee moves will be the host location. The company can set international security through some options.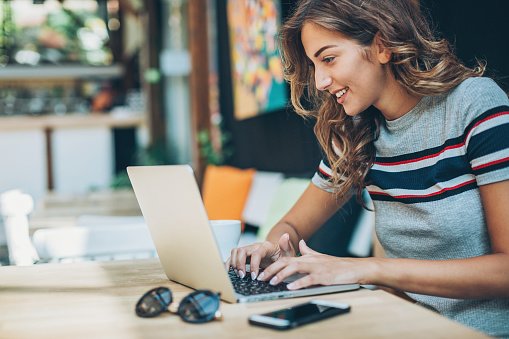 Peoplesoft HRMS Training
Master Your Craft
Lifetime LMS & Faculty Access
24/7 online expert support
Real-world & Project Based Learning
5. What are checklists and how to create a checklist?
Ans: A checklist is a list of items that the HR uses to track the employee's tasks that have to be accomplished and noted. To create a checklist, go to 'Setup HRMS', and select 'Common Definitions'. Open 'Checklists', select 'Checklist', and select the type of checklist.
Want to Become a Master in Peoplesoft HRMS? Then visit here to Learn Peoplesoft HRMS Training.
[ Related Article : Oracle HRSM Training ]
6. Explain the types of tables in PeopleSoft HRMS.
Ans: PeopleSoft HRMS has three types of tables where data is stored.
Control tables - The accounting structure and processing rules of a transaction will be stored in a control table.
Transaction tables - The transactions or the day-to-day activities will be stored in these tables.
Prompt tables - The data that appears on the PeopleSoft application pages are retrieved from the prompt tables.
7. How to auto calculate standard hour and FTE?
Ans: Standard hours can be defined by adding a standard hour rule setup through the installation table in Setup HRMS. The minimum, maximum hours, and default hours can be defined by admin for the HR system. When an employee job details are added with a job code, the standard hours and FTE will auto-calculate.
8. What are the available job level defaults in Peoplesoft HRMS?
Ans: The following are the job level defaults available in PeopleSoft HRMS.
Job Labor
Payroll
Work
Job Information
Compensation
Employment Information
Salary Plan
Benefit Program Participation
Earnings Distribution
9. Define data permission security, and for what can we control data permission security?
Ans: The data permission security controls who has access to the rows of a table. The following types can be controlled with data permission security.
Employees
People
Departments
Contingent workers
Recruiting job openings
People of interest (POIs) with jobs
People of interest (POIs) without jobs
10. Can a person hold multiple jobs?
Ans: Yes, a person can hold multiple jobs in one of the below two situations.
If more than one contingent worker or active employment instance exists.
If a substantive job is not suspended and an additional assignment exists.
If you have any doubts on PeopleSoft HRMS, then get them clarified from PeopleSoft HRMS Industry experts on our Peoplesoft HRMS community!
11. What are the methods available to update worker's compensation packages?
Ans: These are the methods available to update worker's compensation packages.
Grade Advance increases
Automated step increases
Amount increases
Seniority Pay increases
Percentage increases
Step increases using review bands
12. Explain about Frequency IDs.
Ans: Frequency IDs are used to define periods in which people are paid, compensation is quoted, etc. These frequency IDs are defined in the Frequency Table component (FREQUENCY_TBL). Each frequency ID is associated with a frequency type and an associated annualization factor that determines the number of times that the period occurs in a year.
13. What is the job family in PeopleSoft HRMS?
Ans: Each job in PeopleSoft HRMS is associated with a job code through which it will be identified. The job code will have set standard hours and a default salary grade. A job family is a collection of multiple jobs. The job families are stored in the Job Family Table component (JOB_FAMILY).
 Conclusion
AXA Group,  Anthem Inc., and some government organizations are using PeopleSoft HRMS. PeopleSoft HRMS has customers from almost all the industry verticals. It is one of the widely used tools among most of the companies to track and manage tasks from hire to retire. That means a ton of opportunities are available for the candidates looking for open jobs. 
Find our upcoming Peoplesoft HRMS Training Online Classes
Batch starts on 8th Jun 2023, Weekday batch

Batch starts on 12th Jun 2023, Weekday batch

Batch starts on 16th Jun 2023, Fast Track batch