1. What do you mean by Hyperion?
Ans: Hyperion is a financial management system developed by Oracle Company. Hyperion is a database system which allows users to access any complex data types very quickly. This is also a web-based application system mainly for data consolidation, reporting, and analysis purposes. The Hyperion is a fancy name given due to its usage in business intelligence applications. This tool also helps users to make better decision-making in an organization.
2. Mention the characteristics of Hyperion?
Ans: Below are the important characteristics of Hyperion such as;
This Hyperion offers MS office integration: smart view in Oracle integrates with EPM and Business intelligence tools.
Helps users to make use of array products: this Hyperion product is used in financial, accounting, and business sectors.
3. What are the two storage options available in Essbase and what are the differences?
Ans: There are two types of storage options available such as;
1.ASO ( Aggregate storage option):
Mainly used for a large number of array dimensions.
Most of the array dimensions are of parse types
We can't use ASO methods again and again
2.BSO (Block storage option):
This uses fewer dimensions and dense
We can use BSO methods as many times as you need it.
4. What are the three primary build methods for building methods?
Ans: The important primary build methods used for building methods are as follows;
Generation references methods
Level-reference methods
Parent-child reference methods.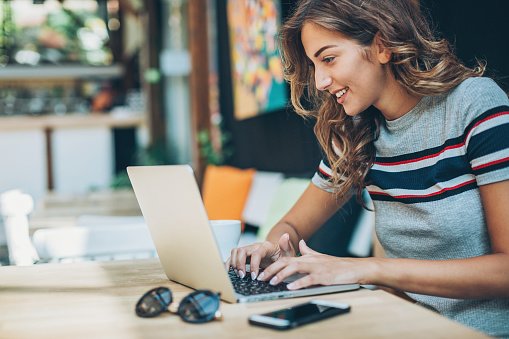 Hyperion Training Online
Master Your Craft
Lifetime LMS & Faculty Access
24/7 online expert support
Real-world & Project Based Learning
5. What is Hyperion planning?
Ans: Hyperion Planning is nothing but budgeting and forecasting applications from Oracle technology. Hyperion planning uses the Essbase methods (These are all multidimensional database products). Hyperion Planning is used as a database, calculation engine, and relational business logic repository.
Related Article: Hyperion Tutorial
6. Mention the different types of log files available in Hyperion?
Ans: There are various types of log files are used Hyperion such as;
 Application.log
 Essbase.log
 Configtool.log
 Eas_install.log file
 Ess base server-install log.file
7. What are attributes in Hyperion?
Ans: Attributes are nothing but a classification number in a dimension. With the help of Hyperion attributes users can select and group the members. Attributes can also be used for calculation tasks and other functions.
8. What is TB first and TB last files?
Ans: TB first: this is a type of Hyperion file available in the form of a sample. Basic database. Here the accounts members saved as an inventory file tagged as TB first file. This helps to open the Consolidation inventories in the first-month value for each quarter.
TB last: The account ending inventory is tagged in TB in the last file, this is available in the form of a sample. Basic database. The ending inventory will be calculated as a consolidation inventory for the first month's parent account.
9. How does attribute dim impact report performance?
Ans: The below points explain the dim impact report performance;
Attributes are calculated dynamically based on high impact report performance when they are referred to as a report. When you use a large number of attributes, by that time dim displayed in the report, this reduces the performance.
When you perform the loading operation, both selection criteria, as well as rejection criteria, will be applied to the same record.
At the end of the criteria, the record will be rejected.
10. Mention the key features of Hyperion planning?
Ans: Below are the key features of Hyperion planning:
Offers multidimensional and multi-user planning with a powerful business rules engine.
Provides flexible workflows and plan management capabilities.
Comprehensive Microsoft office integration and easy to use web interfaces.
Seamless creation of reports and dashboards.
Its proven and scalable architecture.
Robust integration with ERP systems and other sources.
Provides a full set of administrative tools for management applications.
11. What is hybrid analysis?
Ans: The hybrid analysis comprises lower-level members and associated data systems located in the relational database. Whereas upper-level members and associated data are located in Essbase databases.
12. What are LRO's or Linked reports objecting?
Ans: LRO or Linked report objecting are the specific data set which consists of files, URLs details, and cell notes, and also associated Ess base data sets. With the help of Linked report objecting users can also link multiple objects to datasets. All types of linked data sets are stored in servers. This type of LROs is imported and exported within the database used as backup files or migration activities.
13. Mention the three types of partition available in Essbase?
Ans: The below are the important partitions available in Ess base such as;
Transparent partitions: this type of partition is used to access partitioned data and also manipulate the remote database.
Replicated partition: this type of partition is used to make use of remote data, which will be replicated through Essbase.
Linked partition: this type of partition is used to link the data sets with the local database.
14. How can you display the UDA's in reports?
Ans: You cannot display the UDA data reports and therefore it never impacts the performance.
15. Can we have multiple data outlines based on the OLAP model in integration services?
Ans: Yes, we can have multiple data outlines based on the OLAP model in integration services.
Final note:
From this article, you people may get an idea about what are the important sections that will come under Hyperion technology. This technology is a widely used oracle product to manage all types of inventory and financial data. In this blog, you can learn the important interview questions of Hyperion but to get real-time practical experience will be a huge task. To enhance your industry level Hyperion skill sets, you should attend HKR's Oracle Hyperion online course. For further details please visit our website www.hkrtraining.com. What are you waiting for? Get enrolled today to learn this beautiful technology.
Find our upcoming Hyperion Training Online Online Classes
Batch starts on 5th Jun 2023, Weekday batch

Batch starts on 9th Jun 2023, Fast Track batch

Batch starts on 13th Jun 2023, Weekday batch