1) What is OmniStudio?
OmniStudio provides you with a group of solutions, records versions, and parts combined to make cloud applications for industries and associations. OmniStudio permits you to generate several guided interactions by utilizing the information accessible in Salesforce or some other resources for that issue.
2) What are OmniScript basics?
Omniscript offers basics such as guiding customer support in incorporating new clients. Guides insurance coverage representative in upgrading a plan. Self-service interactions like troubleshooting are led through OmniScript to finish the task. Thereby, Vlocity OmniScript teaches its consumers to compound procedures and makes services quicker, more individualized, and responsive.
3) What can you create using OmniStudio?
You can create the following by using OmniStudio.
OmniScripts
DataRaptors
Integration Procedures
Flex Cards
4) What is Flex Card?
A Flex Card is a block that contains a combination of pertinent information and links to process within a specific context. For example, an account card can include unique account information, such as
Status
Priority or service level agreement
Creation date
5) What is Flex Card Designer?
Flex Card Designer lets you quickly configure, preview and debug cards. You can do all sorts of awesome things like drag and drop, position and resize user interface (UI) elements onto a canvas to format text, buttons, icons, images, links, charts, tables, and even other Flex Cards. In the Flex Card Designer, you can create an action that launches or updates an OmniScript, navigates to a web page or application, displays a flyout, fires an event, update field values, and more.
6) What is DataRaptor?
DataRaptor is Deloitte's tool designed and developed to extract data from client systems and generate workpaper automatically. OmniStudion DataRaptors read or write salesforce object data or perform single-step data transformations. OmniStudio integration procedures can interact with various types of data processed in multiple steps. For a few instances it uses cases, a single DataRaptors is sufficient.
7) Can I communicate with OmniScript from a lightning web component?
Yes, you can communicate with Omniscript from a lightning web component. To share, all you need is to send data from the OmniScript actions and steps to the remaining LWCs with the help of Pub/Sub property.
8) What is DataRaptor Extract Action?
DataRaptor Extract, the second type of DataRaptor that pulls data from Salesforce, reads Salesforce data, and returns results in JSON, XML, or custom formats via complex field mappings. You can invoke DataRaptor Extract Action to redeem the data from multiple Salesforce objects, and you can also make use of a few formulas and compound field mappings. One can create DataRaptor Extract Action immediately after dragging the DataRaptor Extract Action into the OmniScript structure panel.
9) What is present in OmniScript designer highlights?
OmniScript Designer highlights contain the following features such as:
Header
Navigation Panel
Canvas
Build Panel
Properties Panel
Setup Panel
Preview
Debug
10) How to create a Script Structure?
Create the logic that performs when the script functions by building an ordered framework of activities and measures. Actions outside steps carry out actions for the entire text, including receiving, submitting, assessing, and ultimately transforming data. Actions commonly consist of a block, input, and display aspects; however, they may likewise consist of activities OmniStudion foundation as features and buttons particular to the action.
  Want to know more about Salesforce Vlocity, visit here Salesforce VlocityTutorial !
11) Why set up OmniScript to work with Salesforce?
Integrating Salesforce knowledge into your OmniScript makes it possible for users to browse and view Salesforce expertise short articles in the OmniScript. It additionally supports inquiring lightning knowledge. 
12) How to launch knowledge base articles outside of OmniScript?
Launch knowledge base article away from an OmniScript utilizing the Vlocity OmniScript knowledge base part in a community or even lightning page. The Vlocity OmniScript knowledge base component renders knowledge base articles side-by-side with an OmniScript or even as a standalone element. When opening up knowledge base short articles from an OmniScript. OmniScript passes precise details to the component to search the knowledge base and render the articles.
13) How to Seed data into an OmniScript?
Prefill OmniScript areas with data or add hidden nodes to the OmniScript data JSON utilizing the seed data JSON feature in the OmniScript's setup segment. The seed data JSON property should be mainly used along with fixed values that seed in the first loads of the OmniScript. To set values making use of formulas or with information participated in the OmniScript after the initial loads.
14) What does SEO OmniScripts mean?
One can enable the OmniScript in communities to be visible in any online search. When such activity is done by allowing SEO for OmniScripts, it is called SEO OmniScripts.
Do you want to learn more about Salesforce Vlocity? Watch this Demo video now:
15) Explain the messaging framework in Salesforce?
The messaging framework enables the communication between elements such as OmniScript, windows, and lightning web components by using the windows post messages, session storage messages, and pub-sub messaging. 
16) What is Stateful OmniScripts?
Stateful OmniScripts are nothing but those which allow the LWC OmniScripts to comprise the state of an OmniScript in the URL. This storage can be done by default setting the c_ step parameter to the name of an active step.
17) What is the function of the common Action element?
When positioned in a step or block or even run from another location, action factors can easily be actually either made as a switch set between steps. In either case, you will be able to specify a redirect page easily. Here the individual may continue to the following stage or action, or if a switch, back to the resource step.
18) When to use the Integration procedure in Vlocity?
To make use of Integration procedure if
Transforming your data can not be carried out simply just by using formulas alone. Different ailments determine whether some filtering or even calculations are indeed conducted whatsoever.
You need to both check out from and contact sObjects, which means you need to phone a minimum of two DataRaptors.
The sObjects you need to check out read from and write to have no particular detailed relationship.
JSON node mappings may not be direct and need a collection of steps.
You need to conduct actions such as calling a REST API, providing an email to the receiver, combining lists, dealing with errors, and so forth.
19) How can I create OmniScript?
OmniScript, a declarative scripting tool, means one can create it easily with clicks as no code is required to develop so. We can achieve an OmniScript structure by dragging and dropping various elements such as adding actions, generating formulas together by creating a step, or displaying a list of items the customer can select according to his choice. It can also perform tasks such as
Create a function such as a formula
Add input fields and lookups for the user to enter data.
We can refine the display by using a headline or text block.
Create branches that dynamically adjust the controls and enable or disable steps depending on user choices in the guided process.
20) Define Delete Action properties?
The following is the information on Delete Action properties.
Path to ID

All or None

Entity is deleted message

Delete failed message

Invalid Id message

Confirm

Cancel Label

Confirmation Dialog Message.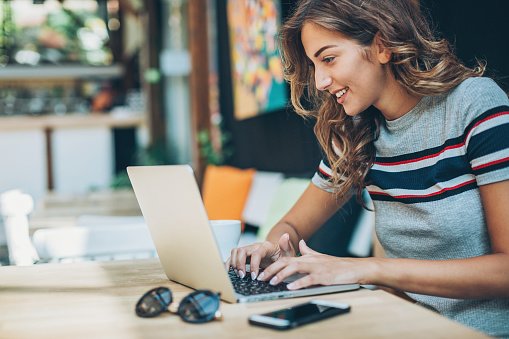 Salesforce Vlocity Training
Master Your Craft
Lifetime LMS & Faculty Access
24/7 online expert support
Real-world & Project Based Learning
21) What is Navigate Action?
a navigation action is an object containing at least a type of property. Navigate Action helps to browse a variety of Salesforce knowledge coming from OmniScript using the navigate action element. Pull the navigate action right into the OmniScript's structure board. If the navigate action leaves in a step, it becomes a clickable button. If the navigate action is between measures, it will fire automatically.
22) What does Navigate to an App mean?
Navigating to an app means directing users from OmniScript to other apps such as standard apps, custom apps, or any page within an app by using navigate action's app page reference type.
23) What are Navigate Action Properties?
There are various properties present in Navigate Action. They are as follows.
24) What is the use of Remote Action?
Remote Action is an apex annotation used to mark a method available for javascript remoting. The remote action element is used to call apex classes from OmniScript. In the case of troubleshooting OmniScript, the callOut Remote Action aspect contacts an external system to check if the asset is still under warranty.
25) What are Remote Action properties?
Remote action properties are listed below.
Remote Class

Remote Method

Remote Options

Extra Payload

Invoke Mode

Send Only Extra Payload

Show Toast on Completion

Use Continuation
26) What are Set Errors Properties?
Set Errors contains many functions such as
Merges many fields from the previous step

Assign literal vale

Provides concentrated values

Provides the output/result of formulas and functions

Values are set to the expressions that link the options.
27) How can I launch the OS?
An operating system can quickly call coming from record webpage or even coming from LWC or lightning or community or coming from external system additionally, for that may receive the operating system URL in OS web page best side hit the how to launch URL, its open popup there can replicate the URL for that OS to establish from anywhere.
28) Why Navigate to a community Login or Logout?
One needs to navigate to a community Login or Logout to direct users from an OmniScript for the authentication. You can even preview the OmniScript by activating the OmniScript and then placing it in a community.
29) How can I navigate to a Record Page?
Open a section named "page Reference type" and click set to record.

Later enter a "Record Id" field to support the merge fields.

Click the action property to select an action to invoke.
30) Explain Email Action?
The OmniScript Email action uses the Salesforce Email API to either send an email design template to the email deal with a user, lead, get in touch with or even deliver a physical email body defined in the activity arrangement to any email handle.
Conclusion
In this blog, we discussed frequently asked Salesforce Vlocity interview questions. Candidates who want to get a job as a Salesforce Vlocity Developer or others should go through the questions and answers mentioned above. To get any technical position, theory and basic concepts are necessary for freshers applying for the Vlocity job roles. Still, for experienced candidates, both practical and applied concepts are mandatory. Hope this article is useful for both freshers and experienced candidates who will attend the interview.
Find our upcoming Salesforce Vlocity Training Online Classes
Batch starts on 3rd Jun 2023, Weekend batch

Batch starts on 7th Jun 2023, Weekday batch

Batch starts on 11th Jun 2023, Weekend batch