1. What do you mean by SMO?
Ans: SMO (Social media optimization) is a site used to increase the traffic on many social platforms such as Facebook, Instagram, LinkedIn, and Twitter. This SMO (Social media optimizer) uses the number of inbuilt outlets and helps to communicate with the audience to increase the awareness of the product, service brands, or any event.
2. What are the two categories of social media optimization (SMO) methods?
Ans: Below are the two categories of social media optimization (SMO) methods such as;
Social media features that will be available with added contents such as RSS feeds social media news, Sharing buttons, and any third party community functions. These third-party functions also included images, texts, and videos.
Helps to perform promotional activities such as content promotion, service promotion, or any event promotion. You can also perform blogging, sharing personal opinions, and also give your views on group post or status updates. The best example is Facebook and Instagram.
3. What are the advantages of SMO?
Ans: The following are a few advantages of SMO;
SMO increases brand visibility, content marketing, and recognition. This process is very easy to use and free of media support.
User can also perform promotional activities with the help of SMO, such as content promotion, blogging, sharing, and product/ services promotions.
Social media platform serves as a communication channel and this enables better interaction with the audience.
Social media platform improves brand activities.
4. List some of the social media sites under SMO?
Ans: Below are the important social media sites come under SMO such as;
Facebook
Pinterest
LinkedIn
YouTube
RSS feeds
Google + Hangouts.
5. Can you use Google+ for marketing purposes?
Ans: Google+ is a Google service that offers unique and consists of useful tools called "Hangouts". Hangouts help the customer and business owners to have a video conversation with zero cost. This tool is very easy to use and rank their websites by using Google target keywords. Google has integrated Google+ hangouts with many social media platforms such as Facebook, LinkedIn, Twitter, and YouTube.
6. How can anyone measure the Social media platform?
Ans: Below are the important measures are taken to improve the social media platform;
By increasing  the number of followers
By an increase in the number of business leads
Build an inbound link through social sites
You can also see the bloggers comment, traffic reached, and the number of times you share the social media status.
Number of posts you have posted
number of subscriptions you have been made to date.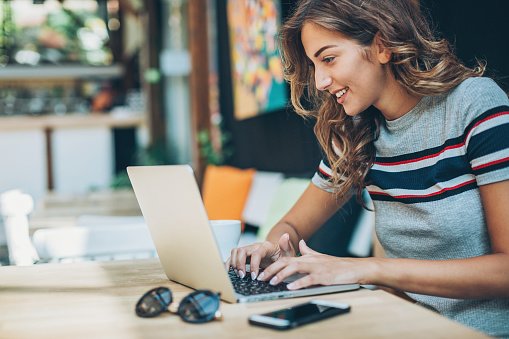 SMO training Certification
Master Your Craft
Lifetime LMS & Faculty Access
24/7 online expert support
Real-world & Project Based Learning
7. Name the methods used to measure social return on investment (ROI)?
Ans: There are 4 types of measures used to perform social return investments;
Email subscription methods
Webinar registration
Content and Download registration methods
Create traffics on Blog sites.
8. Why to use #tag?
Ans: Basically, hashtags are used to make any particular words as a keyword. This type of hashtags is used on many social media platforms such as Twitter, Facebook, or Google+.
9. How can anyone create FAQs? What should it contain?
Ans: FAQs are used to create a web page and putting all the information related to crises or products. This may help the audience to respond to the crisis-related issue.
Firstly acknowledgment of the crisis
Details when it occurs
Photos or videos if they can be included
How the organization found about it
Actions should be taken place in response.
10. What are the advantages of using LinkedIn teams?
Ans: Some of the important advantages of using LinkedIn teams such as;
LinkedIn team helps to expand the company's reach
They help the user to communicate effectively
LinkedIn helps to make use of parse data
They help to expand one's social media connection
Helps user to build leadership
With the help of the LinkedIn team you can send messages to groups.
11. Mention some top social media marketing tools to consider?
Ans: Some of the popular social media marketing tools used are;
Sprout Social: this is the tool used to manage brands, searches, and multipage.
Hoot suite: this tool is used for monitoring, searching, social media boards, team management, and reporting.
Radian 6 tool: this is an enterprises media management applications
Zendesk tool: this tool is used for collecting social media messages and transferring them to the Inbox or email voice.
12. What is the role of social media manager?
Ans: The important roles and responsibilities of social media manager included are;
Social media managers perform tasks like sharing content or like them and also engage with the followers.
The important task of social media managers includes, make the customers feel that you are there for them to solve any crisis issue and also care for them.
13. What is RSS? Why it is so important?
Ans: RSS means Rich site summary and it is an XML file. These files push contents to the company's websites and also allows user to subscribe to the appropriate feeds.
Uses:
This is very important because you can able to get more audiences for the related content
Enables us to perform email subscriptions and also live bookmarking possible.
14. What are the tricks to increase the market on Twitter?
Ans: Some of the important tricks used to increase the market on Twitter such as;
It's always good to use 2 hashtags for every tweet
Try to write minimum characters (100 characters) when using Twitter posts.
You should manage twitter marketing activities with the help of Twitter advanced search tool.
You need to check the Twitter analytics frequently, and it improvises the strategies.
15. What time is best suited for getting Indian traffic from Social media?
Ans: In India, most people use social media sites between 9.00 pm to 11.00 pm, I think this time is the best for getting Indian traffic from social media.