Tibco BE Interview Questions
Last updated on Dec Fri, 2022 {' '} 2685
Expedite your Tibco Business events with our recently designed HKR's Tibco Business Events Interview Questions with answers. This blog is specially designed under the guidance of the SME team to help the fresher as well as experienced professionals. The Tibco Business event is one of the popular business tools to offer complex event processing or CEP. As the Tibco business events market is growing like anything and you can expect huge job openings across the world. As per the latest research, almost 0.67% of the software products are developed on the basis of Tibco business events tools.
Most Frequently Asked Tibco BE Interview Questions
1. What is the Tibco business event tool?
Ans: Tibco business event is a popular tool used to process any complex business events. These business events in software systems are later used to predict any business changes and to perform in a better way.
Become a Tibco BE Training Certified professional by learning this HKR Tibco BE Training!
2. What are the key features of using Tibco Business Event?
Ans: Below are the important key features of using Tibco Business event;
Tibco business event is a high-performance event processing platform for applications that are used to monitor, analyze, and respond to parallel event streams.
Tibco business event extreme drivers deliver dramatic new levels of performance, scalability, and robustness for demanding complex event processing (CEP) and real-time event-driven applications.
This platform automatically manages consistency for efficient parallel processing and high vertical scalability.
A hybrid rules and java programming model enables applications to maximize the capabilities of languages, seamlessly share data and events.
3. What is the role of channels and destinations in the Tibco Business event?
Ans: Channels are nothing but resources used to establish the connectivity and communication between various business events. The events are like JMS sources, RV sources, and HTTP sources.
Destinations are specified with channels and explain the source and sink for the Tibco business messages.
4. Mention the product compatibility used in Tibco Business events?
Ans: The Tibco business Events Extreme data grid feature is compatible with Tibco Active spaces enterprise edition version 2.0.2 hot fix 9.
5. What are the packages installed in the Tibco business event?
Ans: Below are the important packages installed in Tibco Business events such as;
rpm –q compat-expat1 –compat-expat1-1.95.8-8.el6.x86_64
rpm-q pstack –pstack-1.2-7.2.2
rpm –q gdb –gdb-7.0.1-42.el5.
rpm –q sysstat –sysstat-7.0.2-11.e15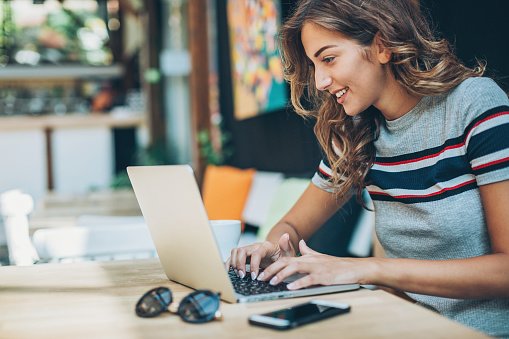 Tibco BE Training
Master Your Craft
Lifetime LMS & Faculty Access
24/7 online expert support
Real-world & Project Based Learning
6. Explain the hardware required to install the Tibco business event?
Ans: Below are bowsers which are supported;
1. Chrome 16
2. Firefox 9
3. Internet Explorer 9
4. Safari 5
The disk space and memory requirements;
Disk space – 4 Gb
Memory – 2 Gb RAM
Java compatibility:
Tibco business event uses the two JRE versions:
1.7.0_45 –default JRE
1.6.0_30.
7. How events are generated in the Tibco Business event?
Ans: The events can be generated in Tibco business event using instance created on the base of input channels.
8. What do you mean by RMS and mention its uses?
Ans: RMS is also known as Rule management Server this is a business event component. This is used to manage decision projects and also provides various mechanisms.
This RMS offers user authentication, authorizing project decisions, and also consists of project management features.
This RMS enables the decision manager to communicate the rule management server and also helps users to check project decisions, decision tables of local copies, and commit changes.
9. How can we prioritize and de-prioritize rules for a business event?
Ans: In the Tibco business event tool, to perform a specific event, users can have multiple event rules. The rule priority value can be decided on the base of the sequence where rules are triggered. The value which is closer to 1 means that we can have a higher priority.
10. Describe the flow messages used in the Tibco Business event?
Ans: Steps:
1. In the Business events the messages will be received through various channels along with appropriate destinations.
2. At first, the event preprocessor will be executed.
3. Here all the incoming messages will be converted to business events.
4. Rules will be triggered on the basis of these available events.
11. What is CDD and what's its significance?
Ans: CDD stands for Cluster deployment description, this is an XML file. This file consists of required information related to the deployment of the Tibco business event project.
12. Why scorecards are used in the Business event?
Ans: Scorecards are a type of concept used in business events. Scorecards are sometimes used as a static variable in various programming languages, this scoreboard offers project-wide scope and single instance. These scoreboards are used to keep track or store the information which is later used throughout the project interference agent.
13. Mention the steps involved in the Tibco business event installation process?
Ans: The steps included are;
1. Installation guide -> this gives complete installation information
2. Application Architect's guide -> this consists of details like architectural details or rule programming.
3. Application Developer's guide -> this consists of details like programmer documents used in rule programming.
4. Decision manager user's guide -> this gives details like user documentation and decision tables information.
5. Web studio user's guide -> consists of user documentation available on Web studio.
6. Architect's guide -> Consists of architectural details on the application platform.
7. Java developer's guide -> Contains whole java programmer documentation
8. Performance tuning guide -> Application performance documentation which holds tuning information.
9. System guide -> which consists of machine resources information for the application.
10. Code snippets -> source code for the programming snippets and java developer's guide.
13. Mention the difference between Tibco BW and Tibco BE?
Ans: Tibco BW is also known as the information bus company warehouse tool. This is an information, integration, and analytical tool. Tibco BW software is used to manage, integrate, and monitor the business level enterprise tool. This is widely used because of its flexibility, scalability, and reliability.
Tibco BE is a tool used to process complex business events. These business events are used to predict any business changes and enable them to perform in a better way.
14. What is an event preprocessor and explain?
Ans: An event preprocessor is the same as a rule function. This type of rule function is used to process any incoming messages before these messages are converted into business events.
15. What is the relationship between decision tables and virtual rule functions?
Ans: Decision tables are considered as an implementation for virtual rule functions. And virtual rule functions consist of one or more decision tables.
Final words:
I hope I have tried my best to explain the very important Tibco Business event interview questions and answers. Learning only this article is not enough to get into top companies. You should have a thorough knowledge of industry-based projects, to become a master in this tool please visit our website www.hkrtraining.com.
16. Define Rules and how TIBCO BE rules work.
Ans: Rules in TIBCO BE state the actions that need to be taken on specific conditions. Moreover, rules will activate when specified conditions are met based on events.
17. What is the use of TIBCO BE Concepts?
Ans: The concepts are built to hold any entity's properties. In the Rules and Rules Functions, Concepts' instances are often produced using data from the events.
18. What is the use of Routers?Ans. Routers help move messages between the different EMS servers.
Ans: Routers help move messages between the different EMS servers.
19. List out the various acknowledgement modes in TIBCO EMS.
Ans: These acknowledgement modes available in TIBCO EMS for message delivery included.:-
Auto

Client

Explicit

Dups_ok

Transitional

No_ack
20. What is the way to Configure a Client for Fault Tolerant Connection?
Ans: Here, it needs to mention different servers as a comma-separated list of various URLs, and both URLs should use the same protocols. Such as TCP or SSL.
21. Name the various messages used in EMS.
Ans: The following types of messages are used in EMS.
Text

Stream

Bytes

Simple

Map

Object

XML Test
22. How can we develop RESTful Web Services in TIBCO?
Ans: TIBCO offers a plugin for JSON and REST, which help develop RESTful Web Services within TIBCO Designer.
23. Define the process of integrating TIBCO BE with TIBCO BW.
Ans: Based on the configured channel type in TIBCO BE, you can easily send messages to TIBCO BW and get responses. For example, if TIBCO BE configures a JMS channel, you can send JMS messages to specific destinations from TIBCO BW. Then you will get a response through the Recieve JMS Message activity.
24. What does a Flow Control Property state in TIBCO?
Ans: It states the maximum size of messages pending on the server.
25. Name the storage methods used in TIBCO EMS Server.
Ans: There are two storage methods- Database and File Based.
26. Mention the various Delivery modes supported by TIBCO EMS.
Ans: The following are the various delivery modes that TIBCO EMS supports:-
Persistent

Non-persistent

Reliable
27. Define Shared State in the fault-tolerant operations in TIBCO.
Ans: In TIBCO, the fault-tolerant servers connect with Shared State, which includes persistent messages and client information.
28. Distinguish between Rendezvous (RV) and EMS.
Ans: Both are different products and have different architectures. TIBCO EMS uses a client-server architecture, and RV uses distributed architecture. Further, EMS uses the TCP protocol, whereas RV uses the TRDP protocol offered by TIBCO. In EMS, the producer sends messages to the central server, whereas in RV, the producer directly sends messages to the consumer.
29. What is meant by Fail Safe in TIBCO BE?
Ans: The Fail Safe attribute controls whether the server writes persistent messages asynchronously or synchronously to the disk. Also, the messages sent are securely stored on the disk before they are sent. It ensures that no messages are lost.
30. What is the Message size that TIBCO EMS supports?
Ans: The maximum message size that TIBCO EMS supports is 512MB.
Upcoming Tibco BE Training Online classes
Batch starts on 6th Oct 2023

Sat & Sun (6 Weeks)

Fast Track

Timings - 08:30 AM IST

Batch starts on 10th Oct 2023

Mon & Tue (5 Days)

Weekday

Timings - 08:30 AM IST

Batch starts on 14th Oct 2023

Mon - Fri (18 Days)

Weekend

Timings - 10:30 AM IST
FAQ's
HKR Trainings is one of the fastest growing online IT Training platforms with good achievements. We provide industry-oriented training skills to students and corporate employees to make them highly skilled and ready to work from day one. Also, we support the learners so they can acquire skills of good quality. Our trainers are also well experienced with many years of real-time industry exposure.
Training the candidates includes a lot of time, effort and money. Even then sometimes the candidates may not reach the expectations of the company. Using this Hire Train Deploy program offered by HKR Trainings, Corporate companies can save a lot of time and money and can get the resources with all the skills they need, to work on the project right from the first day.
At HKR Trainings, we Conduct "Hire, Train and deploy" programs on various trending technologies. However we are experts in Digital Marketing, Python, Data Science, Full stack Java and Full stack Web development
Before we train the candidate we gather your requirements, identify the skills gap of the candidates and start our training to the candidates. We ensure that we train the candidate as per your requirements. We even test them and analyze their skills if they meet your requirements and will be able to work right from day one or not before we deploy them. So there is no question of not being satisfied.
We train the candidates as per your requirements. You are welcome, if you would like the candidate to acquire additional skills during our training process. We are even ready to serve you better by providing the candidate with additional specialized skills even in the future after the deployment.