1.What are power apps?
At its heart, PowerApps is regarded as a Platform as a Service. It allows users to create Mobile Apps that can run on various platforms such as Android, iOS, Windows (Modern Apps), but almost any Web browser. Power Apps is a collection of apps, services, adapters, and data platforms which help to provide an agile development environment to enable custom software based on business requirements.With Power Apps, you can rapidly create custom business applications that communicate to your company's data, that is deposited either from the underpinning data platform (Common Data Service) or in multiple internet and on-premises data sources (SharePoint, Excel, Office 365, Dynamics 365, SQL Server, and so on).
2. What exactly is a collection? What is the procedure for developing a collection?
Collection is a form of data source which is said to be local to the app and it will not be attached to a cloud service. A collection data was said to have been local to the device when it cannot be communicated across devices for the same or different users. Collections can be saved and recovered from the device locally. Collect, ClearCollect, and Clear are a few features which can be used to deceive collections.
Become a PowerApps Certified professional by learning this HKR PowerApps Training !
3. Explain briefly how to define and use a local or global parameter in power apps.
You must use the Set feature to set the parameters of a global variable, which will keep a bit of information briefly, such as the amount of times the user can choose a button or even the outcome of the data operation.
You must use the UpdateContext function to create a context variable, which will temporarily hold data such as the number of times the user will select a button or the result of the data operation.
4. What exactly is Common Data Service?
Using Common Data Service, users will be able to safely maintain the data used by enterprise applications. The information stored in the Common Data Service is in accordance with a set of entities. An entity is a collection of records which are used to store data, comparable to a table that contains data in a database.Common Data Service also includes a base number of predefined entities that encompass the most common topics, and you can also build custom entities that are unique to your company and initialize them with data using Power Query. PowerApps will be used by app developers to create rich applications based on this data.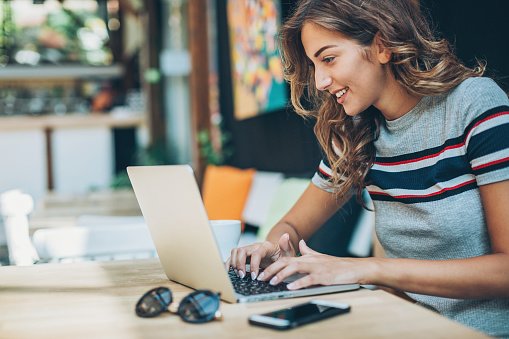 Powerapps Training
Master Your Craft
Lifetime LMS & Faculty Access
24/7 online expert support
Real-world & Project Based Learning
5. What are the main differences between the Canvas App and the Model-driven App?
Canvas Apps: Canvas Apps seem to be apps that begin your customer experience, enabling users to create a custom customized interface with power of a blank slate and communicate it to at least 200 data sources. You can also create canvas apps for web, mobile, and tablet applications.Canvas apps give you the freedom to customize the user experience and interface in any way you see fit. It also means allowing your originality and business knowledge to participate and advise you in deciding how your apps should be represented.
Model-driven Apps: Model-driven Apps would be those which begin with your database schema, which will be built up from the form of your key business systems and information in the CDS to model forms, views, and many other components. Model-driven apps might very well generate great user interfaces that really are attentive across devices. Once you generate a model-driven app, you can use the Common Data Service's full power to quickly configure your forms, business rules, and process flows. You can also download model-driven apps from the Power Apps site. 
Related Article: PowerApps Canvas !
Advanced level powerapps interview question and answers:
6. Is Flow dependent on Power Apps or the other way around?
No, and it is very easy to become confused about this. PowerApps is the new form of the solution, a quick and easy web-based or device-agnostic method for creating a mobile-oriented application that is routed to SharePoint for forms. It also makes extensive use of the Flow, but it is not required. Flow, on the other hand, can use Power Apps and is frequently using PowerApps as a frontend for what it does, but it does not require Power Apps.
7. What is the difference between an Action and a Trigger in MS-Flow?
Adjustments aimed directly by a User are referred to as actions. For example, you can use an action to perform SQL Database operations such as lookup, update, and delete data. All actions will be directly mapped to Swagger operations.
Triggers: Several connectors include triggers that will notify your app when certain events occur. Consider the case of an FTP connector with the OnUpdatedFile trigger. You can create a Logic App or a flow that listens for this trigger and takes action whenever it fires.
Triggers are classified into two types.
Polling Triggers: These triggers can call your service at a specific frequency to check for new data. When new data becomes available, it will trigger a new run of your workflow instance with the data as input.
Push Triggers: Such triggers can pay any attention to data on an endpoint, which means they will wait for an event to happen. When the event occurs, your workflow instance is restarted.
8. How do I use the canvas components in my apps?
Components are recyclable building blocks for canvas apps, allowing app developers to create custom controls and reuse them across apps. Components can be exported and imported in a variety of apps across organizations. The Parts are useful because they allow you to create larger apps with the same control patterns. For example, we can create a navigation control and use it across multiple screens in our app.When you notify a component, your adjustments will be reflected in all instances of the app. Components ensure that performance is enhanced or improved, and they also aid in standardizing the look and feel of PowerApps applications throughout an organization. A component also includes input properties that can receive values from the app and that the component can use internally. Components also include output properties, which can provide output values to the app.
9.What are the various methods for submitting data from the power apps?
The Patch() and Submitform() functions can be used to submit data. The Patch() function can be used to perform a partial data update.
Get ahead in your career with our PowerApps Tutorial !
10.How can a different user environment be created in PowerApps?
An environment is a location for storing, managing, and sharing your organization's business data, apps, and flows. It is also regarded as a container capable of dividing apps with varying roles, security requirements, or customer demographics. The use of the environments is determined by your organization and the apps that you are attempting to develop.
11.Is it essential to combine various data sources into a single canvas app?
Yes, it is. Power Apps allows you to create an unlimited number of connections. Once the connections are formed with an account, you can use an unlimited number of data sources in a single app.
12.How are you using the canvas app's media files?
In PowerApps, you can upload up to 200 MB of media per app. The most commonly recommended approach, however, is to use blob/media storage services. Azure Storage and Azure Media Service are two examples, and you can then embed your media URL into the app.
Conclusion:
As you are aware, there is a large market for business applications because customers expect new evolutions and enhancements. Businesses today are continuing their endeavours by making sure that the appropriate language is used for the execution of their initiatives or advancements. As a result, looking for people who are expertized or competent has now become popular these days.And I understand you're hoping to ace the interview and land one of the jobs. These interview questions will undoubtedly assist you in acing the interview. I wish you the best of luck in your interview and in your future endeavors.
Related Articles:
1. PowerApps Components
2. PowerApps Variables
3. What is PowerApps
Find our upcoming Powerapps Training Online Classes
Batch starts on 7th Jul 2022, Weekday batch

Batch starts on 11th Jul 2022, Weekday batch

Batch starts on 15th Jul 2022, Fast Track batch