1. List the services provided by ForgeRock?
Ans: The Services of ForgeRock are.
Identity Management.
Access Management.
Directory Services.
Edge security and Identity Gateway.
Privacy Management.
2. What type of solutions are provided by ForgeRock?
Ans: ForgeRock provides the solutions that allow the users to manage the risks, improve their productivity, growing their revenue, reducing the costs on identity management, compliance regulations, life-cycle management etc.
Get ahead in your career by learning ForgeRock Course through hkrtrainings ForgeRock Certification Training
3. Name a few capabilities of ForgeRock Identity Platform.
Ans: The key features are.
Identity and access management.
Directory services.
Authorization policies and enforcement.
Adaptive risk authentication.
High availability and scalability.
Adaptive monitoring and auditing services.
4. Explain about the profile and privacy management in identity management.
Ans: This feature enables the users to create and manage their profiles, providing privacy towards personal data sharing, data portability, deletion of the account while ensuring the compliance with regulations such as GDPR, HIPAA, PIPEDA.
5. How Data Model Visualization is helpful in identity management?
Ans: The model visualizes the relationships through ForgeRock identity management, management console, customized dashboards and integration with kibana. This includes the visualisation charts such as line, bar, scatter plot, pie chart to view the data. The audit and management capabilities services login and registrations, system health, resource usage.
6. Explain role-based provisioning in identity management.
Ans: The identity management provides the features to create and manage roles by assigning to users such as job function, title etc. Users can assign and remove entitlements and resources consistently and rapidly.
7. What is Synchronization and Reconciliation in identity management?
Ans: Synchronization enables rollback if one or more remote systems are unavailable for both on-demand and scheduled resources. Reconciliation detects and synchronizes the changes to accounts by determining the user access privileges by discovering new, changed or deleted accounts.
8. What are the actions of a workflow engine in Identity Governance?
Ans: The Identity Governance will handle the self-service actions to process the request for access, manager-driven access reviews and certifications, administration actions such as updating entitlements, onboarding and offboarding, performance maintenance.
9. What is Reporting and Audit in ForgeRock Governance?
Ans: The reporting and audit features formulizes the review process for auditing purposes. The administrators are able to set the report templates that compliments the access review feature and define the custom reports.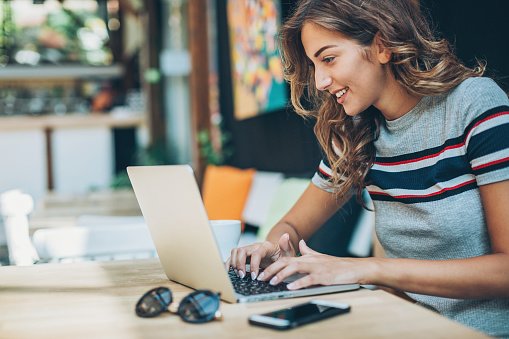 ForgeRock Training
Master Your Craft
Lifetime LMS & Faculty Access
24/7 online expert support
Real-world & Project Based Learning
10. How is Risk Management handled in Identity Governance?
Ans: ForgeRock identity governance provides the risk score for entitlements, roles and certifications within the governance platform for administrators to assign the score values such as low, medium or high for approvals and decision making of employees during a review.
If you want to Explore more about ForgeRock? then read our updated article - ForgeRock Tutorial
11. Explain about Entitlement Management in Identity Governance.
Ans: ForgeRock Identity Governance allows the users to associate the metadata with objects in the product with a user-friendly interface. It provides administrators to assign the business name for any user entitlements along with the links to help pages, documents and risk scores.
12. What is Role life cycle management feature in identity Governance?
Ans: The identity governance provides the solution with robust and life cycle management capabilities that includes role definition, changes and deletions. This feature allows a role-based access control model (RBAC) for assigning the roles to owners who can easily certify entitlements and role membership rules.
13. What is ForgeRock autonomous identity?
Ans: ForgeRock autonomous identity is an AI analytics that provides real-time user access visibility and control. It collects and analyses the data such as accounts, roles, user activity, entitlements, security access and risk blind spots. It provides the solution with insights on contextual, risk access.
14. Explain about Powerful UI Dashboard feature in autonomous identity.
Ans: The dashboard displays the organisation's entitlements graphically on the UI console. The entitlement outliers which are at security risk can be investigated. With UI, the entitlements can be quickly identified for automated low-risk approvals. The management of entitlements can be viewed by users based on trend-lines.
15. Explain about Automated workflows in autonomous identity.
Ans: The autonomous identity reduces the burden for managers in approving the new entitlements. The workflow approves the access automatically which reduces the time and cost in handling automated entitlement certifications and low-risk access requests.
16. What is ForgeRock Access Management?
Ans: ForgeRock Access Management is a solution which provides a comprehensive set of services in the market for identity and access management (IAM) requirements for user access who can connect from the mobile, connected car or home appliances.
17. What are the benefits of using the ForgeRock autonomous identity?
Ans: Benefits of autonomous identity.
Enterprise-wide risk visibility.
Boosting operational efficiency.
Accelerating decision making.
18. Why are directory services used in ForgeRock?
Ans: It is used in addressing the latest security and privacy requirements with high performance and handling the massive transaction volumes by using resilient directory services.
19. Name a few features of directory services in ForgeRock.
Ans: Features of directory services.
Providing the security services for connection, access control and data encryption for stored data.
Configuring the server management with easy setup and administration.
Supports SNAP and JMX monitoring standards with easy integration with existing infrastructure.
Advanced backup and restore functions such as automated, compressed, signed and encrypted backups to improve data reliability and security.
20. What is Pass-Through Authentication in Directory Services?
Ans: The Pass-Through Authentication is the delegated authentication given to another LDAP directory service such as Active directory that removes security risks associated with synchronized passwords.
Related Article: IBM Rational Build Forge Training
21. Explain about Backup and Restore feature in Directory Services.
Ans: This feature provides advanced backup and restores functions such as automated, compressed, signed and encrypted backups for improving the data reliability and security.
22. What are the services provided by Intelligent Access orchestration?
Ans: Services of Intelligent Access orchestration.
Creating the custom authenticators and integrating it with cybersecurity solutions.
Designing an intuitive interface for creating security and risk profiles.
Support the factors such as contextual, user choice, analytics which can configure, measure and adjust login journeys using digital signals. 
Improving customer experience and leveraging login analytics.
23. What you can do with ForgeRock Identity Gateway?
Ans: The ForgeRock Identity Gateway can quickly protect the API's and users. It serves as a reverse proxy as well as authorization enforcement point for any type of traffic. It detects the anomalies and protects against security breach attacks.
24. What is Message Transformation in ForgeRock Identity Gateway?
Ans: ForgeRock Identity Gateway transforms the messages while passing through the gateway which can add or remove headers, variables. This allows the administrators to split the traffic between multiple web-pages or API's.
25. Explain Single Sign-On and Sign-Out in Identity Gateway.
Ans: The Single Sign-On and Sign-Out feature improve the user experience, adoption rates and consumption of services provided. The ForgeRock Identity Gateway ensures consistency, secure access across multiple web pages and API's.
26. What you can do with ForgeRock Identity cloud?
Ans: 
ForgeRock Identity cloud can leverage a single platform for all identity and access needs.
Apps can be protected quickly and easily with the features of cloud security enhancements.
Identity capabilities with cutting-edge measures are gained which makes no worries on maintenance, patching and upgrading.
Efficient and secure workforces are empowered from anywhere in the world.
27. What is the advantage of deploying the IAM?
Ans: 
Accelerates the deployment of multiple cloud environments which also includes Amazon Web Services, Google Cloud and Microsoft Azure.
Conducting a fast, simple and high-availability deployment without losing the features and extensibility.
Repeatable processes enable rapid solution development.
Protecting workloads on any cloud.
28. What you can do with the integration of Social Registration and Login.
Ans: It allows users to register and authenticate quickly from a social networking service. With ForgeRock you can do these following things
Users are able to utilize popular social identity providers.
Data can be linked across multiple social profiles for a single view of a customer.
Provides one-click registration across a range of platforms using open standards.
29. How does the REST API framework help with integration?
Ans: 
It allows the user to use only a single API for invoking with ForgeRock Identity Platform service.
Provides the extendible identities for social, mobile, cloud and IoT.
Custom UI's, apps and pages will help you meet with the business needs by enabling the REST API's.
API Explorer feature helps in enabling the developers to interact with API's.
30. How is the IOT Edge controller used by ForgeRock?
Ans: The ForgeRock IOT Edge controller uses secure, standard tokens instead of usernames, passwords and PKI certifications. It provides industry-specific solutions with additional functionalities and drives interoperability.
Find our upcoming ForgeRock Training Online Classes
Batch starts on 28th Sep 2023, Weekday batch

Batch starts on 2nd Oct 2023, Weekday batch

Batch starts on 6th Oct 2023, Fast Track batch