1. What is EPM?
Ans: SAP EPM (enterprise performance management) allows organizations to improve their financial and operational management. SAP EPM also integrates with the functionalities of the SAP BPC (business planning and consolidation) to achieve financial-related operations such as financial consolidation, financial information management, strategy management, supply chain performance management, and many more.
2. What is SAP BPC?
Ans: SAP BPC stands for business planning and consolidation tool is designed to automate and streamline the consolidation activities, business forecast, and planning in the organizations. It also supports the organizations to maintain their business operations and financial activities. The SAP BPC tool integrates with all the SAP H/4 HANA functional modules that allow you to perform truly integrated sales, manpower management, and production activities. 
3. Mention the two versions of SAP BPC?
Ans: There are two types of SAP BPC versions available;
SAP BPC Microsoft excel
SAP BPC Netweaver.
4. Explain the SAP BPC Microsoft excel version in brief?
 Ans: The Microsoft excel version supports modeling, data importing, application maintenance, adding transformations, and creating scripts. It combines the power of Microsoft Excel that offers users EPM (Enterprise power management) solutions, in the application development process, it acts as a collaborative tool with robust and readily accepted environments.
5. Explain the SAP BPC NetWeaver version in brief?
Ans: The SAP Netweaver version supports the RESTFul connection to the ABAP and supports regular access to the user interfaces. It always supports client-side logging functional capabilities. 
6. What are the key benefits of using SAP BPC NetWeaver?
Ans: Below are the key benefits of using teh SAP BPC NetWeaver version:
With the help of the SAP, BPC NetWeaver customers can perform financial consolidation in real-time actual data from simple finance without data replication.
Enables business users to easily define and execute there is planning scenarios without reducing the IT involvement.
Allows customer customize consolidation monitor by defining consolidation-related tasks.
Enhanced record-based incremental consolidation to reduce the financial closing cycles.
Provide easy-to-use predictive capability by using the HANA PAL for more accurate planning.
Easily build and deploy mobile-enabled analytical applications and leverage existing investments.
7. What are the key benefits of using SAP BPC MS excel?
Ans: The key benefits of using the SAP BPC MS excel:
Dimension logic: this option can be configured in the BPC system using simple mathematical equations.
Business rules: This option allows you to create rules in the BPC system to perform specific functions.
K2 script logic: this option is used to perform some specific functions using out-of-box concepts to meet customers' requirements. With the help of the K2 script logic, you can perform certain functions in the standard systems.
8. Mention the salient features of the SAP BPC:
Ans: Below are the salient features of the SAP BPC:
Proven stable platform, but rigid financial planning and partially integrated. 
A flexible tool that provides a standalone planning solution with data replication.
Powerful SAP H/4 HANA in-memory accelerations.
Offers real-time data access- limited or no replication of data.
SAP BPC is also known for its universal journal as the foundation.
Shared master and transactional data across the ERP environment applications.
Single and integrated environment.
9. Name a few benefits of the SAP BPC?
Ans: Following are the key benefits of the SAP BPC:
The SAP BPC is a component of the SAP EPM (enterprise planning management). It's an application dedicated to financial processes on a binding platform.
Accept by the business and designed for the backend user, it is the target environment to support planning and financial reporting.
SAP BPC can be initially implemented to address one business process such as management consolidation but quickly be extended to address other processes such as business modeling, planning, and budgeting.
This organic scalability is a distinct differentiator of SAP BPC's unified platform. 
Diminish effort to produce information and reduced cycle times for budgeting/ forecasting, and consolidations. 
10. What are the key components of the SAP BPC architecture?
Ans: The following are the key components of the SAP BPC architecture, they are;
Requirements: it consists of the SAP NetWeaver ABAP 7.3 or 7.31
Database: both versions of the SAP BPC support all kinds of database systems.
Operating system: any supported version of the SAP Netweaver and database engine.
11. Which databases are supported by the SAP BPC with the NetWeaver version?
Ans: The database layer of the SAP BPC architecture is responsible for storing all kinds of database servers. SAP NetWeaver backend system is responsible to create the objects and data stored for the BPC system. The SAP BPC Netweaver version supports almost all types of database systems such as SQL servers, DB2, Oracle, PeopleSoft, and many more.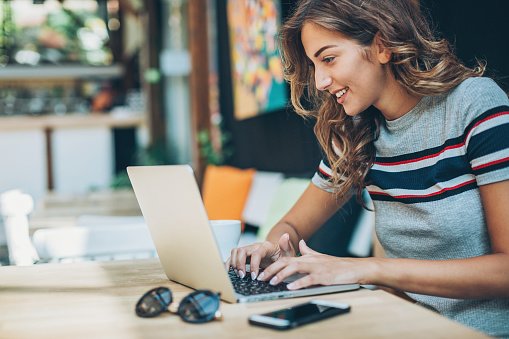 SAP BPC Training
Master Your Craft
Lifetime LMS & Faculty Access
24/7 online expert support
Real-world & Project Based Learning
12. What do you mean by the model in SAP BPC?
Ans: A model in SAP BPC enables you to meet the business planning and consolidation requirement of an organization, helps you to build a model in an environment, and also consists of several dimensions.
13. What is the use of logic scripts in SAP BPC?
Ans: The logic script is nothing but a set of SQL or MDX programming structures to perform some customized functionalities to manage data models.
14. Mention the two types of the SAP BPC applications
Ans: There are two types of BPC applications, they are;
Reporting applications
Non-reporting applications 
15. Explain about reporting applications:
Ans: Reporting applications are used for analytical purpose and also enables you to pass the input data from the users.
16. Explain about non-reporting application:
Ans: Whereas Non-reporting applications are used to define the reference data such as currency rates and carry forward balance etc.
17. While creating a legal consolidation application, which of the dimensions need to be created in BPC?
Ans: C_Acct (A) − For maintaining charts of account.
C_Category (C) − To define the category.
Groups (R) − Like GROUP A (USD), GROUP B (EUR), and GROUP C (RMB).
Entity (E) − It contains the business unit used to derive the process.
C_Datasrc (D) − Data Source Dimension.
IntCo (I) − It determines the level of the entity hierarchy at which level the elimination needs to be performed.
Time (T) − Time in all dimensions.
Flow (S) − To keep track of movements in Consolidation.
18. Name the parameters which are used in the application?
Ans: Below are the important parameters used in the applications;
ALLOW_FILE_SIZE
UPLOADTEMP
TEMPLATE VERSION
JREPORT ZOOM
LOG LEVEL
SYSTEM
19. What is the use of dimensions -R_Acct (A), while creating a Rate application in BPC?
Ans: -R_Acct (A) is used for maintaining various kinds of Rates.
20. Explain the business rules in the SAP BPC?
 Ans: Business rules are an essential part to manage business operations in different countries. The SAP BPC consists of rule-based tables to meet the business and consolidation requirements. In a few cases, when rule-based tables are failed to meet the business and consolidation requirements by the time a logic script can be used to achieve the business requirements.  
21. Explain the essentials of business rules?
Ans: There are four essential types of business rules:
Here we would like to mention important business rules;
Currency translations.
Balance carry forward
Intercompany eliminations.
Data validations.
If you want to Explore more about SAP BPC? then read our updated article - SAP BPC Tutorials
22. Which design models are available in the SAP BPC design model?
Ans: There are two types of design models are available in the SAP BPC design model: they are;
Standard model
Embedded model
23. How is the standard design model of SAP BPC is different from the Embedded model?
Ans: In the SAP BPC design model, the embedded model is quite different from the SAP standard model and also adds up data access to all the SAP community users. Earlier to access the embedded model, the initial versions used were SAP BW (business warehouse) management and planning application kit that is BW-IP and PAK.
24. Explain the terms user, team, and task in the SAP BPC:
Ans:
User: A user is defined as an individual who uses the app set in their organization.
Team: the team is nothing but a group of users based on the roles.
Task: all the activities that are performed in the BPC system are known as tasks.
25. What do you mean by SAP BPC process flow management?
Ans: SAP BPC process flow management is used to manage the user-created processes which are maintained through process templates. To manage any process flow, you maintain the process task profile.
26. Explain about process flow template and its tasks:
Ans: The process templates are defined as a business process that consists of all the important tasks that are spread across multiple SAP BPC modules. The tasks it includes are;
Step-by-step process flow 
User performed activities link
Process context 
Timing of the process flow
27. what is the use of a transformation file? what are the different sections in a transformation file?
Ans: The transformation file in the SAP BPC offers the mapping of data fields fromBusiness warehouse management (BW) to BPC and MS excel files in BPC. it contains information like InfoObjects in the business warehouse and BPC dimensions in the admission console. 
There are three different sections;
Options − Contains the general settings.
 Mapping - used to assign a dimension in the BPC system with a source column in BW InfoObject.
Conversion- it contains the link of other Excel sheets to apply tech conversion routine.
Related Article : SAP BPC Architecture
28. What are the different methods that can be used to create reports and input schedules in Business planning and consolidation?
Ans: Below are the four different methods used to create reports and input schedules in teh BPC.
Using default templates 
EvDRE Builder
Drag and drop interface 
Blank workbook
29. How can you migrate EvDRE reports created by BPC 7.5 excel to BPC 10.0?
Ans: Go to EPM Ribbon ->more -> EvDRE Migration.
30. What are the two sections used in the Custom menu template?
Ans: Custom menu content is defined by the two sections in the custom menu template: they are;
Default section 
Menu item section
 Final words:
We have been trying our best to help our audience to explore themselves and master the SAP concepts. This SAP BPC interview question and answer blog is also one more type of user manual where you will get all the information on the SAP BPC module. Learning, exploring, and mastering these three are our main visions and trying hard to fulfill our audience requirements. 
Find our upcoming SAP BPC Training Online Classes
Batch starts on 5th Jun 2023, Weekday batch

Batch starts on 9th Jun 2023, Fast Track batch

Batch starts on 13th Jun 2023, Weekday batch