1. What is Google AdWords?
Ans: Google AdWords is an online advertising platform that helps the user to land interested people to know your websites and the type of business you are offering. With the help of Google Ad word you can create ads on the search engine page to earn extra income. To do this task, all you have to do is decide when to display these ads on your page. Google AdWords keyword also helps millions of people to choose the popular keyword for their business and also you can create advertisements.
2. What is pay per click?
Ans: When people search for anything which is related to their business websites in the search engine platform, sometimes you may or may not find a website in the search result. But with the help of the Google advertising model, you will get an assurance that your website would appear every time.  This googles online advertising model is known as the Pay per click (PPC) model or advertising.
3. Do you explain How AdWords work?
Ans: Google AdWords model completely depends on the bidding concept. This can be done based on a particular ad price. You can expect that more the price, highest-ranking to your advertisement. This AdWords bidding also works on Pay per click basis. This means that if somebody clicks on your ad, you need to pay the amount that you have quoted during bidding time.
4. What do you mean by Ad rank?
Ans: Ad Rank is a special concept that decides which ad should show in which position.
The simple formula to perform this as follows;
Ad Rank = Your CPC bidding * (Quality score [80% weightage] + Ad extensions [20% weightage]).
5. How does a Google ad word Action work?
Ans: 
Steps are as follows;
Suppose when somebody performs a search, all the advertisements related to that search will complete.
Based on bidding price and other auction factors also matter such as relevant keywords and details of geographical location.
The highest bidding ads will display first.
6. What do you mean by the Quality score?
Ans: The quality score is a very important concept of AdWords. This explains the CPC and position of ads.
This is scaled from 1 to 10. If you get the highest quality score then search engine lowers the pay per click and top position on Google.
7. Name the google Ad extensions?
Ans: The below are the various types of Google ad Extensions such as;
Callout Extensions
Structured snippet extensions
Sitelinks extensions
Message extensions
Geographical or location extensions
Call extensions
Price extensions
App extensions
Affiliate location extensions
Automated extensions report and
Review extensions.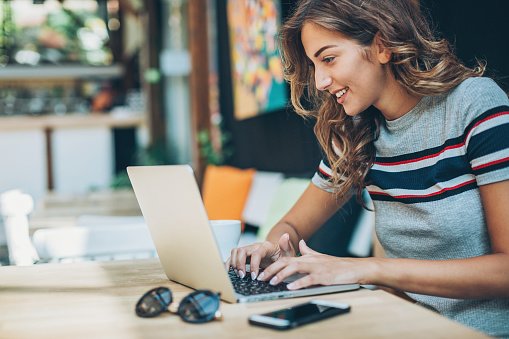 SEM Training
Master Your Craft
Lifetime LMS & Faculty Access
24/7 online expert support
Real-world & Project-Based Learning
8. What is CTR in Google?
Ans: CTR stands for Click-through Rate. This is a type of Metric which measures the number of clicks on the advertisements/ the number of impressions your website gets.
In technical terms, we can write it as follows;
CTR = Number of clicks / number of impressions.
9. Explain the factors affect Landing page quality?
Ans: Below factors affect the landing page quality they are;
Ad text relevance and keywords available in the ad group
Original content factor
Page load times
User-friendliness
Ease of navigation factor
Site policy confirmation
Transparency factor
Information and privacy policy factor.
10. What are the differences between CPM, CPC, and CPV bidding?
Ans: 
CPM: CPM stands for cost per thousand is nothing but the amount you per thousand impressions that you get. This amount is not related to Ad clicks.
CPC: Cost per click is the amount is payable only when you agree with the advertiser to pay per click that you get on the landing page.
CPV: CPV stands for Cost per view on YouTube, this happens when advertisers pay for each unique user. This is usually used with pop-ups, pop-under, and initially ad methods. CPV is also meant for cost per visitors' pays a visit to your page.
11. List the automatic bidding strategies?
Ans: The automatic bidding strategies are as follows;
Maximizes the clicks strategy
Target search page location strategy
Target outranking share
Target CPA factor
Enhanced CPC
12. What are the character limitations for AdWords Ad?
Ans: 
Headline 1-> 30 characters
Headline 2 -> 30 characters limit
Path1 and path 2 -> 15 characters each
Description table -> more than 80 characters
Final URL -> 1024 characters limit.
13. Explain what do you know about Google Ad API?
Ans: API is nothing but an Application programming interface. This type of Google Ad API is specially designed to represent large, tech-savvy advertisers, and third parties. Google Ad API is used by developers to compile an application server that directly communicates with Google Ad words server.
Become a CRO Certified professional by learning this CRO Training HKR  !
14. What tools do you use for Keyword Research?
Ans: The important tools used for keyword Research are as follows such as;
Google keyword planner tool
World stream Niche finder
Word tracker tool
Search query reports.
15. How do you improve the Google ads conversion rate?
Ans: 
Let me give a brief idea about how to improve google ads conversion rate;
A conversion is a process where a visitor becomes a buyer. The conversion rate is the ratio of the converted visitors to the number of page views.
Methods involved are;
Quality of Ads
Effective management of campaigns will help to boost your conversion rate
Tracking mechanism used to track the conversion
Create Ads that are enticing and appealing
Create better and high-quality landing pages
Find our upcoming SEM Training Online Classes
Batch starts on 29th Sep 2023, Fast Track batch

Batch starts on 3rd Oct 2023, Weekday batch

Batch starts on 7th Oct 2023, Weekend batch