NetSuite Tutorial - Table of Content
What is Netsuite?
Netsuite is a cloud-based business applicatio software designed to run multiple functions from a single platform. It provides a highly customizable and broad range of functionalities for both business to business and business to consumer companies in Various industries. That is why small, mid-market and Enterprise businesses run their crucial operations using Netsuite. It is accessible across the world either in smartphone, tablet or desktop. So a business can be conducted anytime from anywhere.
Netsuite unified business suite offers an end to end business system which includes Enterprise Resource Planning(ERP), Financial Management and Accounting, Ecommerce, Customer relationship Management, Inventory and Warehouse Management. It eliminates the need for a separate application for the critical business function, seamlessly connecting the business information in one unified source.
Looking for Netsuite Course? Enroll Now to get a FREE demo on Netsuite Training.
History of Netsuite:
Evan Goldberg founded Netsuite in 1998. The original name of Netsuite was NetLedger. Initially, Netsuite was started as a web-hosted accounting management software to manage business finances, customer relations, satisfaction, and other operations. Later in 2016, Netsuite was acquired by Oracle and made it a robust ERP solution which works in various functionalities to enhance the business operations. Now Netsuite was recognized as the very first cloud computing software company.
Why Netsuite?
Generally, it is a challenging task to choose an ERP solution. Because Several ERP providers offer critical solutions for various businesses. Sometimes our requirement will not be fulfilled by these ERP solutions. So organizations must choose ERP software that can be customized to their specific needs. One such trusted ERP solution is Netsuite. It has good capabilities to increase business processes. Some of the important factors of Netsuite ERP are as follows:
Netsuite can run complete financial management processes like accounting, delivery chain, stock and order management very effectively in the cloud.
It is one of the approved ERP software applications for businesses which are likely to increase the customer relationship management view.
It automates businesses to plan, follow and implement projects accurately.
Netsuite allows universal business administration. It can deal with multiple countries, currencies, subsidiaries and languages inside a business.
For progressive growth and well-being, Netsuite always helps to gain agility.
Elements of Netsuite:
Enterprise Resource Planning(ERP), Professional Services Automation(PSA), E-commerce, Accounting and financial management, Customer Relationship Management(CRM), Warehousing and Manufacturing, Inventory Management, Analytics and Reporting are some of the elements of Netsuite.
Enterprise Resource Planning(ERP):
It provides back-office operations like applications for Financial Management, Item and Inventory Management, Order Management and Procurement.
Professional Services Automation(PSA):
It provides support for Professional service-based organizations to track and manage staff, time and expenses and provides full project accounting. For the Organizations desiring a PSA, Netsuite has two product offerings: Netsuite and OpenAir PSA.
E-commerce:
Over 1600 Organizations use Netsuite E-commerce. E-commerce application built by Netsuite is known as SuiteCommerce. It is a fully integrated platform for online E-commerce and in-store point of sale application supporting both B2C and B2B business models.
Accounting and financial management:
Netsuite ERP can provide financial management capabilities and practical accounting capabilities in a single cloud-based platform. Lead to Cash, Procure to pay, order to cash and so on are seamless end-to-end business process flows. Financial Management functions in Businesses can be handled through a single source of finance, sales and customer data.
Want to get Netsuite Technical Training From Experts? Enroll Now to get a free demo on Netsuite Technical course.
Customer Relationship Management(CRM):
Netsuite CRM helps to get engaged with more optimized CRM tools. Netsuite offers an effective CRM system. Benefits of Netsuite CRM are assistance in improving business relationships with customers, enhanced business capability, and streamlining the processes.
Warehousing and Manufacturing:
Netsuite provides extensive functions to deal with various industries like warehousing and manufacturing. It optimizes activities on financials' essential management, large scale business production, and industry-specific needs.
Inventory Management:
For deriving the potential benefits, Netsuite helps to deal with business operations, logistics, finances and inventory in a unified business platform. To manage inventory operations, Netsuite delivers a robust solution.
Analytics and Reporting:
To drive business intelligence and generate reports to analyze business performance, Netsuite ERP provides the best tools. Using Netsuite ERP businesses can boost and gain insights on sales volume, products and services development, customer retention, better business decisions, profitability, customer satisfaction and so on.
Frequently asked NetSuite Interview Questions and Answers !!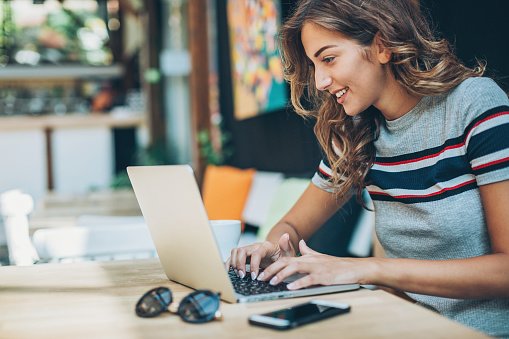 Netsuite Training
Master Your Craft
Lifetime LMS & Faculty Access
24/7 online expert support
Real-world & Project Based Learning
Features of Netsuite ERP:
Order-to-Cash:
Order-to-Cash process aligned with the Netsuite covers the complete order processing with the highest efficiency.
Audit Trail Visibility:
Netsuite provides Audit Trial Visibility to track system actions and increase accountability. It ensures clear visibility towards the trail of its initial actions, user activities, login attempts, creation of a record, data accessibility, automated system activities and administrator activities.
Procure-to-Pay:
Procure-to-pay feature of Netsuite helps in managing the entire business process in a cloud base suite of global actions and ensures efficiency and universal visibility across the procure to pay process.
Tax Management:
Netsuite has a very good feature to understand, track, calculate and pay different taxes according to the purchase of products, sales and services.
Flexible Depreciation Management:
Based on user preferences, Netsuite Fixed Assets Management feature chooses the accounting period to depreciate and allows the flexibility to annual withdrawal.
Workflow Management:
Netsuite has an efficient Workflow management capabilities that can bring complex business processes into simplified actions. It saves time by managing multiple stages, operations and transitions in an automated way.
Fixed Asset Roll forward:
Netsuite Fixed Assets Management delivers automated and competent parent, roll up values of sub-assets to parent, creating one journal forward.
Integrated Financial Reporting:
Netsuite ERP has an efficient Financial Report Building tool which is convenient and easy to use. This tool is used to create financial statements for reporting requirements.
Flexible Payment Acceptance:
This feature of Netsuite allows the business to determine one payment for all including employee/vendor, per bill/expense or a user defined grouping.
This feature of Netsuite ensures that your business is ready to handle your international business operations. It maintains a core ERP suite consisting of host enhancements. It also provides engagements with revenue recognition, Service Resource Planning, Governance Risk and Compliance, Supply chain Management and billing.
Global Ready:
This feature of Netsuite ensures that your business is ready to handle your international business operations. It maintains a core ERP suite consisting of host enhancements. It also provides engagements with revenue recognition, Service Resource Planning, Governance Risk and Compliance, Supply chain Management and billing.
Fraud Prevention:
Netsuite offers high data security. It prevents fraudulent activities regarding specific periods, addresses, amounts, and purchased items on particular criteria.
Flexible Payment Processing:
Netsuite Payment Processing allows you to automate payment categories matched with the chosen criteria.
It helps in controlling and balancing the processes associated with the balancing of demand and supply.
Gross Requirements Inquiry:
It maintains an Inventory level. Modelling Inventory Levels operate the Gross Requirement Inquiry. It helps in the generation of expected sales and purchase orders.
Supply Chain Intelligence with MRP:
This feature operates a list of functionalities. It helps in creating Supply Chain Intelligence with MRP and leverages MRP parameters in total with real time and in-depth view into a key supplier, inventory and procurement indicators.
Related Article: NetSuite for Dummies
Cost Management:
It is a powerful feature of Netsuite. Improved productivity and better tracking along with compliance are the benefits of this feature. Cost Management helps to maximize the timeliness and accuracy of expense reporting.
Order Fulfillment:
This feature is adaptable to any warehouse. It provides the facilities like pick, pack and ship functionality and integrates the same with shipping providers.
Inventory Control:
For maintaining inventory accuracy, Inventory Control is an effective tool. This feature allows businesses to experience improved inventory tracking. It helps to create and active control over business assets.
Inventory Visibility:
This feature is useful in tracking cycle counts, multiple locations inventories, safety stock, distribution requirements planning, reorder points, demand planning and multiple location inventory.
Integrated Process Workflow
To optimize processes inside an integrated workflow, Netsuite has powerful capabilities. Netsuite has a web based business software solution and offers aligned business processes.
Centralized Vendor Management:
Over a single screen, Netsuite allows the users to manage the activities easily. The activities include the action on accumulation of requirements, choosing vendors, receiving bids, engaging communications and pricing updations. All these activities are monitored, controlled, maintained and managed in a centralized vendor environment.
Routing and Approval:
For managing approvers in an organization providing authorization of purchases, adequate internal controls and so on, this is one of the best practices.
Shop Floor Management:
This feature drives real time updates and indications via traditional barcoding and interactive tablet application. It helps in planning and recording of events on the details of manufactured products and its functionalities.
Manufacturing Routing:
In manufacturing industries, routing helps make production BOMs and provides the manufacturing item's path. It holds the Master data that enhances the process requirements of a given product.
Bill of Materials:
This feature helps the user to arrange the items, list of parts, components, assemblies and other material needed to make the product. It also provides the instructions on how to assemble product ordered as fragmented to create a system.
Related Article: Netsuite ERP Modules
Materials Resource Planning:
Materials Resource Planning users can make balancing between demand and supply. It provides agility to explore the Bill of Material and also check inventory and safety stock levels, review requests and analyze the amount even before generating a planned order.
Flexible Billing Scheduling:
Netsuite offers flexibility in creating different billing schedules as per the business requirements.
Integrated Process Workflow:
Netsuite Integrated Workflow management feature maximizes the business agility with ad hoc workflow changes. Using these features, a user can create easy to use workflows and trigger the events according to the requirement.
Human Capital Management:
This feature integrates HR functionality within the suite of applications. It is considered as an effective solution to remove repetitive and manual processes.
Core HRIS:
This feature is useful for accomplishing absolute control over the core HR process. It helps in accessing the employee directories and maintaining organizational charts, supporting employees to request time off, recording employee hires, cross monitoring upcoming vacation schedules, public recognition of good work, etc.
Payroll Services
This feature facilitates the creation and delivery of year-end Form W-2 and Form 1099-MISC. It also possesses editing skills.
Incentive Compensation Management:
This feature is available as an additional module to the customers of Netsuite. It allows fair treatment and facilitates improved accountability in transactions.
NetSuite TribeHR:
With the help of this feature, all the employee files can be recorded digitally. It has an enterprise-class HRIS that provides a complete historical record. It also helps to motivate, manage and retain employees to work towards achieving business goals.
Related Article: NetSuite Reporting Tools
Conclusion
Netsuite is one of the Best ERP that unifies core business processes including ecommerce, inventory, financial, HR, automation and many more via a single integrated system. Choosing Netsuite ERP for your business will allow you to expand your business without additional costs like IT or staffing. In this Netsuite ERP Tutorial, we have learnt about Netsuite, its uses, elements and features. I hope you found this content helpful. If you have any queries or if you think we have missed anything, you can reach out to us.
Other Related Articles:
2. NetSuite Administrator Guide