SAP Ariba Tutorial - Table of Content
Introduction to SAP Ariba:
SAP Ariba is a cloud-based procuration solution to perform business-related transactions on a single platform. SAP Ariba module easily integrates with other SAP ERP modules without using any middleware or is easy to customize as per the business requirements. The benefit of the SAP Ariba module as it offers out-of-the-box functionalities to buyers and suppliers to perform business-related operations and offers effective benefits to procurement management.
In today's world, we need a tool that controls supply chain management and enables us to collaborate with suppliers in an effective way. SAP Ariba digitally transfers your supply chain and helps the organization to grow its business globally. The Ariba solution was first developed in 1996, and in 2012 the SAP was acquired at a total cost of 4.3 billion USD, thus we call it SAP Ariba.
What is SAP Ariba
We said it in the beginning, SAP Ariba is a cloud-based solution that helps to perform business transactions (buy, sell or purchase) efficiently. It also maintains the supply chain management solutions and integrates with other SAP ERP functions.
The following are the few scenarios where we can make use of SAP Ariba;
Ariba collaborative sourcing: sourcing and contracts in the cloud.
Ariba spends visibility: Data enrichments and spends visibility in the cloud.
Ariba procurement on demand: On-demand requisitions to invoice solutions.
Ariba collaborative finance: Network efficiency for finance.
Ariba collaborative commerce: Extending network efficiencies to all B2B trading partners.
Want to Become a Master in SAP Success Factors? Then visit here to learn SAP Ariba Certification Course from hkrtrainings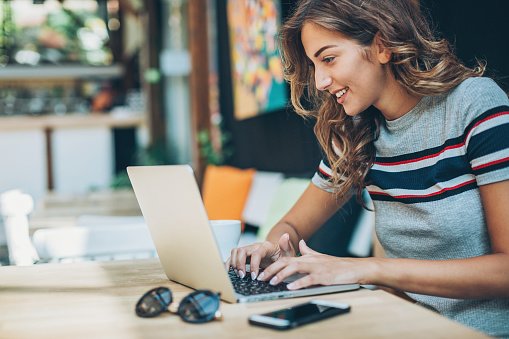 SAP Ariba Training
Master Your Craft
Lifetime LMS & Faculty Access
24/7 online expert support
Real-world & Project Based Learning
SAP Ariba architecture:
In this section, we are going to explain the overall architectural overview, its work nature, and the data connectivity. SAP Ariba is the world's leading B2B solution, this architecture is designed to perform world-class procurement business transactions.
SAP Ariba delivers intelligent solutions that enable users to combine data with the latest technologies to improve the procurements and also SCM (supply chain management) services. SAP Ariba architecture is a suite of spend management solutions that is a key component of SAP's strategy to help organizations to become intelligent enterprises.
The core infrastructure of the SAP Ariba architecture:
Semantic search: the semantic search approaches enhance the user experience by applying the latest machine learning technologies to analyze each query, deliver higher results, and higher quality results.
Security: SAP Ariba provides everything from multi-factor authentication to data encryption with numerous security standards and audits. So the SAP Ariba offers a high degree of protection for your business.
Microservices: the SAP Ariba platform evolving to a microservices-based architecture that simplifies the building tasks and maintains the applications to meet business requirements with greater productivity, and flexibility.
Master data service: SAP Ariba integrates with various ERP modules, with respect to that SAP HANA helps to manage master data easily with a centralized data store.
Key features of SAP Ariba:
Below are a few key features of the SAP Ariba;
Fast time-to-value:
Get underway quickly in the cloud, enjoying lower TCO and anyways current versions with minimal demands on IT.
Easy-to-use:
Creates contracts quickly and easily using Microsoft Word and Pre-approved templates and legal clauses.
Controlled processes:
You will be alerted if the pre-approved format or language is modified, helping you control non-standard agreements.
Efficient Collaboration:
Work quickly and effectively with all stakeholders via a shared workspace on a multi-tenant, and web-based platform.
Complete visibility:
Stay informed throughout the contract cycle with automatic alerts handy dashboards, and configurable reports.
Central repository:
Never lose track of a contract with secure, electronic storage, and powerful search tools for access on demand.
On-time renewal:
Receive notification well in advance of the key milestone dates, and make the most of your business opportunities.
E-signature savings:
Eliminate the time and expense of shipping and signing the multiple contracts copies by adding e-signature capability.
Stronger compliance:
Stay informed about any off-contract activity with controlled processes, automated tracking, and a full audit trail.
End-to-end commerce:
Integrate your contract processes with additional SAP Ariba solutions, your ERP, or other third-party systems for unrivaled compliance and control.
SAP Ariba VS SAP On-premise solution:
The following are the major differences between the SAP Ariba and SAP on-premise solution.
Before beginning with explaining the differences between these two functional modules, we would like to explain a few things about SAP on-premise solution;
SAP On-premise:
On-premise is an Enterprise business planning suite that is based on in-memory database management.
On-premise is an internal platform so that it will run from the company's servers when users access it.
Most of the large companies prefer to implement on-premise SAP ERP edition this is because offers a full range of functionalities and highly monitoring customer applications.
The industries which use on-premise SAP ERP applications are financing, accounting, material management, supply chain management, marketing, and sales industries.
The features of on-premise editions include are;
Database-driven
Networking
Customization.
Now let's know the differences between SAP Ariba and SAP on-premise solution based on the few features;
The on-premise solution offers SAP spend performance management.
Whereas SAP Ariba spends visibility.
SAP on-premise solution performs SAP sourcing and SAP SRM.
SAP Ariba performs Ariba sourcing and Ariba discovery.
The on-premise solution provides SAP contract lifecycle management and SAP SRM.
Whereas SAP Ariba provides contract management too.
Operational procurements:
SAP on-premise solution offers operational procurement services to the modules like MM (material management), SRM, and SAP commodity procurements.
SAP Ariba procure-to-pay, service procurements, and procurement contents.
SAP on-premise solution performs invoice management by open text.
Ariba offers invoice management, payment management, and discount management.
Supplier information management:
SAP on-premise solution offers entire Supplier information lifecycle management.
Ariba also provides supplier information and performance management.
Benefits of SAP Ariba:
The demand for the SAP Ariba is growing immersively because of its wide variety of business purposes.
We would like to list a few advantages of SAP Ariba;
Ariba is how companies connect to get business done, using the marketing leading solutions for collaborative commerce and Ariba network.
Ariba helps buyers and suppliers from more than 2 million businesses and 190 countries discover new opportunities, collaborate on transactions, grow their businesses.
Selecting an Ariba implementation partner is perhaps the most important thing about jumping on the Ariba partners out there, it becomes difficult choosing the right one that suits your businesses.
SAP Ariba helps to manage the project for the implementations in the organizations.
Responsible for project schedule, development, testing, execution, and delivery.
Helps users to utilize the features included in your subscription and functional tips on how to optimize features and reporting tools.
Responsible for a successful Go live.
Final words:
SAP Ariba is a cloud-based application that provides world-class B2B services across the globe. This Article is specially designed for those who want to master themselves in procurement management, and also who have a basic knowledge of SAP vendors management solutions like SRM, material management, and Supply chain management (SCM)
other related articles :