IBM Maximo Tutorial - Table of Content
What is IBM Maximo
IBM Maximo is a web-based Computer Maintenance Management System (CMMS) solution and a pioneer in the technology. It is built on the best practices and continues to develop depending on client recommendations and experience.
IBM Maximo is an asset management tool known as Enterprise Asset Management (EAM), which allows users to manage assets in a single system and administration. With the help of this single system, organisations will have an eye on their assets like
Infrastructure (telecommunications, gas, highways, railways)

Transportation (for airlines, shipping rail, and others)

Plant and production ( chemicals, manufacturing, oil, food, gas, electronics, etc.)

Real estate and facilities (hospitals, offices, and schools)
IBM Maximo is cloud-based or on-premise technology that can access with any gadget.
Get ahead in your career by learning IBM Maximo through Hkrtrainings IBM Maximo Training
Maximo Products
Products of Maximo include
IBM Control Desk (ICD) manages logical and physical Information Technology assets.
Various methods are supported, such as ABC inventory cycle counting, Reliability Centred Maintenance(RCM), or IT infrastructure Library for IT solutions.
IBM Maximo Asset Manager is an enterprise asset management (EAM) software solution product produced by IBM. It is a solution used to operate, maintain and dispose of enterprise assets. It focuses on the following types of assets:
Maximo Architecture
Maximo's asset management enterprise system is integrated with a mobile application formed by Mobile-first and Maximo anywhere. Maximo anywhere supplies the things that are needed to develop mobile apps. The enterprise system and the mobile devices are integrated with mobile-first components that function as middleware.
Maximo uses OSLC (Open Service for Lifecycle Collaboration) capabilities and service providers as the Integration Framework, where apps process and retrieve the enterprise data.OSLC is a part of the Maximo anywhere package on the Maximo Anywhere Asset Management.
The figure below will depict the Architecture of Maximo Anywhere and emphasises the connection between Mobile-first and Maximo Asset Management.
Components
Maximo Integration Framework
Maximo integration framework contains the necessary elements, which are utilised by Tivoli's Process automation engine and external application. The integration framework entails the OSLC service providers and capabilities which are used by Maximo anywhere apps to process and retrieve the data.
IBM Maximo Anywhere
It is an accumulation of resources needed to integrate and deploy on the Mobile First platform. Primary resources include an OSLC adapter and a Mobile-First suitable project, and The OSLC adapter manages communication between the provider application, mobile-first Server, and Maximo Asset Management.
Maximo Anywhere Work Manager (mobile apps)
Maximo Anywhere Work approval app and the Maximo Anywhere Work Execution apps are installed on the same computer as to where Maximo Anywhere Platform. The mobile apps can be deployed, configured, and tested on an emulator or mobile device.
IBM Worklight Server for Worklight Consumer Edition
It is a runtime container for OSLC adapter components and Server-based applications. Worklight Server consists of an application and administrative console to publish mobile apps within the organisation, and the Worklight server must be installed into the application server. The application server and a test environment can be tested on the work light Server and Maximo Asset Management.
IBM MobileFirst Platform Studio for MobileFirst Consumer Edition (Optional)
Maximo Anywhere is integrated with an Eclipse-based development. Mobile First Studio is installed to Worklight Studio and is utilised to arrange and test the Maximo Anywhere applications and manage the build and deployment process.
Some items are not involved in the Maximo Anywhere product licence, which can deploy into the Maximo Anywhere environment to extend and complement the capabilities accessible in the product.
Map services
Maximo Asset Management provides positioning of data to the Map services. From ArcGIS, an external graphic information system, Maximo Asset Management is configured to collect data. Another way to configure a map is by showing directions and routes between work order locations. To configure this location, you must have permission from the map service provider Esri or install and obtain a licence for IBM Maximo Spatial Asset Management.
Endpoint management
The IBM endpoint manager provides security and mobile device management capabilities for your mobiles. Maximo Anywhere can install the IBM Endpoint Manager in Mobile Devices management to load mobile app management tools that work in light deliveries.
Explore IBM AIX Sample Resumes Download & Edit, Get Noticed by Top Employers!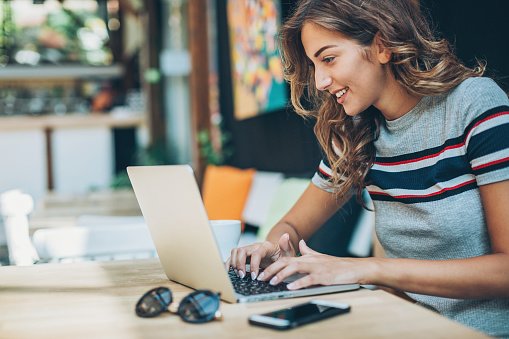 Maximo Training
Master Your Craft
Lifetime LMS & Faculty Access
24/7 online expert support
Real-world & Project-Based Learning
Installation
Go to the browser, search for Maximo, and then download Maximo 7.6.1 from Passport Advantage. (check Maximo Asset Management Multitenancy 7.6.1 and Maximo Asset Management 7.6.1) cautiously extract them and download them into the exact directory, and the window will appear the below
Now double click on launchpad64.exe, it opens up the welcome screen.
On the left side, you will see install planning; click on it.

From the IBM website, click Installation documentation. Wait for the document to install the middleware and maximo properly.
The essential verification tool (CLI) is a command-line interface tool that helps to make sure that you get the correct OS version.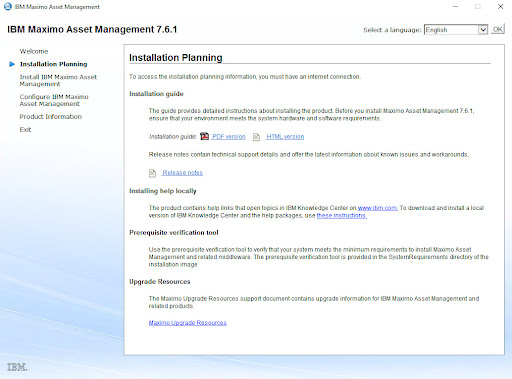 Top 30 Maximo interview questions and answers in 2020!
From the above screen, select whether to install Maximo, WebSphere, and Db2 from where you had launched the installer. You can download and run the installer from three machines depending on how you install it, one each for the
Db2 server, WebSphere, and administrative workstation.
Click on Optional components.
You can install the IBM Data Studio, which manages Db2.
Now, I will install Maximo 7.6.1, WebSphere, and Db2 on the Windows 2016 server. Now check all three items are selected and then Install IBM Maximo Asset Management components.
Now four packages are to be installed.
IBM Installation Manager 1.8.8. After installing itself, Installation Manager instals Maximo, WebSphere and Db2
Maximo 7.6.1
DB2 11.1
WebSphere 9.0.0.7, includes customised tool box, IBM WebSphere Java SDK 1.8 and Web server plug-in.
Proceeding next steps displays a progress bar
After it's done, the licence page opens.
Accept the terms and go to the next step.
If you need, you can change the directory, ex.C:\IBM\IMShared.
The next screen will allow us to change where the installation Manager instals. Accept the defaults and click on next.
A window will show up and let you change; the products will install if needed.
Note: it's better to change the directory location so there are no spaces in the file path
In the next step, you have to select a language. Click on the English language server and click on next.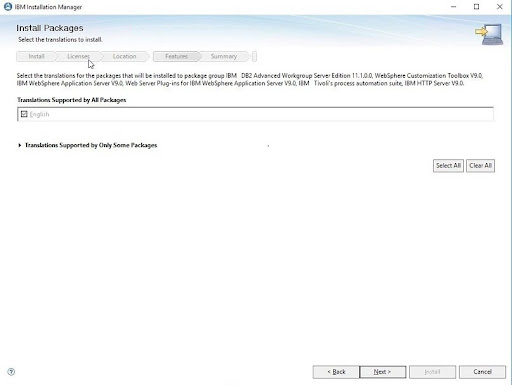 A window will show up and let you change; the products will install if needed.
Note: it's better to change the directory location so there are no spaces in the file path
In the next step, you have to select a language. Click on the English language server and click on next.
Get ahead in your career by learning IBM Maximo through Hkrtrainings IBM Integration Bus Training
In this step, we complete the configuration information for DB2 and WebSphere.
The install button will not become highlighted untill all the required information has been entered.
Here accept the defaults for IBM HTTP Server, and enter the Db2 password.
Clicking on next will allow the installation manager to check if all the files are available and if there is any blocking.
Now the Install button will be enabled, then click on Install.
Conclusion
IBM Maximo is a comprehensive management solution with features like work management, contract, inventory, vendor contracts, material management, and work orders. Many businesses who want to centralise their asset management business management will choose Maximo, which has a more significant impact than other softwares. The above article discussed IBM Maximo products and components and their detailed installation For more interesting articles and blog content, please visit our website and enjoy reading. Check out our course page and enroll in the IBM Maximo course from experienced and talented instructors.