What is Oracle Exadata, and what are its features?
Oracle Exadata is a database appliance designed for running Oracle databases and has released in the year 2008. It is available both on-premise and in Oracle cloud as a subscription service. It is a combination of the hardware and software platform that has computed and storage servers, networking, persistent memory (PMEM), NVMe flash, etc.
Exadata runs Oracle database workloads with Analytics processing. It allows mixed workloads to share resources with resource management features. Reports, batch jobs, analytics run many times faster in Exadata than in database servers. The actual computation has performed in the storage tier, which dramatically reduces the data transferred over the network.
Learn Business And Creative Skills. Get Started Today! Enroll to Learn Oracle EXADATA online course.
The features of Oracle Exadata are,
Easier deployment - provides Oracle database as a service so the IT team won't have to worry about deployment
Accelerate results - provides 4X greater efficiency and 73% less downtime
Flexible consumption - quickly move between on-premise and cloud
Faster results - provides 80% lower latency and 5X throughput
Greater value - costs less as it requires 75% lower storage requirements
What are the benefits of Oracle Exadata?
Here are some of the benefits of using Oracle Exadata.
Exadata delivers more power with less hardware.
It removes IT complexity for managing the database servers.
The query completion time is ten times faster.
It shares both OLTP and OLAP workloads.
It lets you consolidate all the databases to a single platform.
It provides operational efficiency.
It can scale very quickly.
It uses built-in resilience and redundancy to eliminate system downtime.
If there's an outage, there will be very less impact on business.
The same architecture will be available across on-premise and on the cloud.
Oracle Exadata Offerings (types of Exadata)
Oracle Exadata has offered in three ways.
Oracle Database Exadata Cloud Service
Oracle Exadata is available on Oracle cloud within the subscription pricing of Oracle Cloud. We can perform all the database options and BYOL pricing.
Oracle Exadata Cloud @ Customer
It enables the deployment of Oracle Exadata in your data centres. It will deploy behind the customer data centre firewalls, and Oracle will fully manage the infrastructure. It also supports all the database options and BYOL pricing.
Oracle Exadata database machine X8M
It minimizes OLTP latency and maximizes analytics throughput. It operates on on-premises for the database system and integrates server, storage, and networking. It also provides AI-enhanced management, troubleshooting, and application transparency.
Learn Business And Creative Skills. Get Started Today! Enroll to Learn Oracle Apps Funtional Training.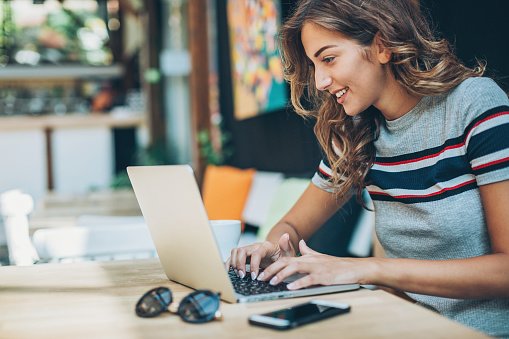 Oracle EXADATA Training
Master Your Craft
Lifetime LMS & Faculty Access
24/7 online expert support
Real-world & Project Based Learning
Installation of Exadata rack
The environment requirements for Oracle Exadata Database Machine depend on the size of the system. Select an Exadata rack that suits your organization based on the requirements like flooring, network, etc. The Exadata rack size varies from full to quarter. The installation of an Exadata rack is quite complicated and should only have performed by rack installation experts.
Here are a few points to keep in mind before setting up the Exadata rack.
Install the Exadata rack on a flat and levelled surface.
Make sure the right power connectors have used for connecting the Exadata rack to the power source.
Do not place anything on top of the Exadata rack.
Do not install the rack near any equipment that generates electronic noise.
The temperature in the room should be constant. Do not expose it to direct sunlight.
Avoid static electricity at the installation location.
Do not pull any cords from the rack while the power is on.
Follow the documented procedure carefully for connecting the labelled inputs.
Once all the power cords are connected, switch on the PDU B circuit breakers one at a time. After the power LEDs are on, connect power to PDU A and switch on the circuit breakers.
Check out here for frequently asked Oracle Exadata interview questions & answers for freshers & experienced professionals
Configuring Oracle Exadata Database Machine
Ensure that there are no IP address conflicts between the existing network and the new Oracle Exadata Rack. You can do so by executing the 'checkip.sh' script. This script checks if the IP addresses and hostnames specified in Oracle Exadata Deployment Assistant (OEDA) has defined in the DNS. It also checks if the NTP servers and gateways are available or not.
The Oracle Exadata Database Machine involves the following configurations.
Configure the RDMA network fabric switch.
Set up the subnet manager master on the Exadata database machine rack.
Configure the Cisco Ethernet Switch.
Configure the power distribution units (PDU).
Configure the threshold settings for PDUs.
Log in to the database server and verify the SysSN label for the storage server.
Verify the RoCE network fabric configuration.
Verify the InfiniBand network fabric network.
Image a new system on the rack.
Perform the initial elastic configuration.
Once the above steps are complete, the Oracle Exadata Deployment Assistant (OEDA) loads the network settings configuration files and installs Oracle database software.
Learn Business And Creative Skills. Get Started Today! Enroll to Learn Oracle RAC Training.
Comparison between Oracle Exadata and Hadoop
Let us look at some differences between Oracle Exadata and Hadoop.
Oracle Exadata can hold only data in a structured format. Hadoop can store data of both structured and unstructured forms.
Oracle Exadata uses the SQL interface, and Hadoop uses Map reduce programs.
Oracle Exadata runs on proprietary hardware, and Hadoop runs on commodity hardware.
Oracle Exadata scales vertically, and Hadoop scales horizontally.
Hadoop stores data in a distributed fashion. Oracle Exadata stores data in a row-wise manner.
Conclusion
Oracle Exadata powers and protects your most prestigious databases. It suits best for optimizing Oracle database workloads. It uses unique software algorithms for implementing database intelligence in storage and computation. The Oracle Exadata on cloud includes Multitenant, In-Memory Database, Real Application Clusters (RAC), Advanced Security, etc. Oracle Exadata ensures a smooth transition of applications and data models to the cloud.
Related Articles:
1.Oracle Exadata Interview questions