Palo Alto Tutorial - Table of Content
What is Palo Alto Networks?
Palo Alto Networks, Inc. is a multinational cybersecurity company founded by Nir Zuk in the year 2005. It offers multiple products of advanced firewalls and cloud-based services that help an organization to cover the aspects of security.
The company's first product is an advanced enterprise firewall released in the year 2007. The latest product of the company is Cortex, an AI-based continuous security platform released in February 2019. Palo Alto Networks has a threat intelligence team called Unit 42. Their main goal is to research through the data collected by the company's security platform and discover new threats.
Palo Alto Networks has made numerous acquisitions and had grown to be a global cybersecurity leader. They implement a Zero Trust strategy to reduce the overall cybersecurity risk across the network. It offers integration with tools like Threat Intel, Network Policy Management tools, SIEM, IAM, and many more.
Want to Become a Master in Palo alto? Then click here to learn Palo Alto training from HKR Trainings
Categories of Palo Alto Networks solutions
Palo Alto offers all the cybersecurity solutions in three categories.
Strata - Enterprise Security
It focuses on protecting organizations in network security. It provides first-class capabilities that result in highly effective networking. The products that come under this category are,
ML-Powered Next-Generation Firewalls
Security Subscriptions
Cloud Access Security
Network Security Management
Prisma - Cloud Security
It focuses on providing security for your applications and data across the cloud. Some of the platforms that Prisma secures are,
AWS
Microsoft Azure
Google Cloud
Cortex - Security Operations
It provides security operations for prevention, detection, and response capabilities. The products that come under this category are,
Cortex XDR
Cortex XSOAR
Cortex Data Lake
AutoFocus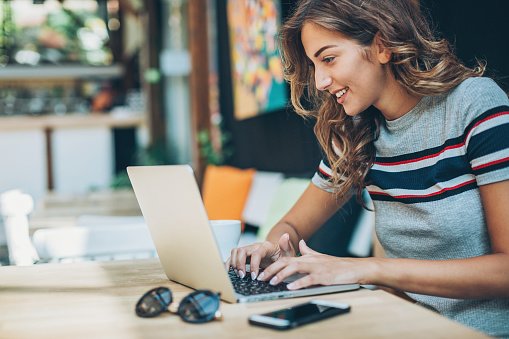 Palo Alto Training
Master Your Craft
Lifetime LMS & Faculty Access
24/7 online expert support
Real-world & Project Based Learning
Firewall offerings from Palo Alto Networks
Palo Alto offers various ML-Powered Next-Generation Firewalls.
Related article: palo alto Networks Essentials
Physical Appliances
The physical appliance firewalls are easy to deploy into an organization's network. It helps in staying ahead of unknown threats, including IoT. The firewalls released under this category are referred to as PA-Series.
Virtualized Firewalls
The virtualized version of next-generation firewalls protects the public, private clouds, and virtualized data centers. The firewalls released under this category are referred to as VM-Series.
5G-ready Firewalls
Palo Alto provides the industry's first 5G-ready next-generation firewall that works with your existing 4G networks along with the future 5G and IoT deployments. The K2-Series firewalls are specially designed for mobile network operators.
Container Firewalls
Palo Alto provides a containerized version of firewalls that prevent network-based threats. They offer protection for inbound, outbound, and east-west traffic between container trust zones in the Kubernetes environment. The firewalls released under this category are referred to as CN-Series.
Click here to get frequently asked palo alto interview questions & answers
Features of Palo Alto Networks Firewalls
The Palo Alto Networks firewalls provide complete control over your network. Here are the features that the PAN next-generation firewalls offer,
Application-based policy enforcement (App-ID) - it blocks high-risk applications and high-risk behavior like file-sharing, and traffic is closely inspected.
User identification (User-ID) - allows configuring administrators and enforces firewall policies based on users and user groups.
Threat prevention - protect the network from worms, spyware, viruses, and other malicious traffic.
URL filtering - prevents access to inappropriate websites by filtering outbound connections.
Traffic visibility - provides visibility into network traffic and security events through reports, logs, and notifications.
Networking versatility and speed - it can be installed transparently in your network and ensures no impact on network latency.
GlobalProtect - provides security for client systems to ensure secure login into the network.
Fail-safe operation - provides automatic failover in case of software or hardware failure.
Malware analysis and reporting - provides detailed analysis and reporting capabilities on malware.
VM-Series firewall - provides a virtual instance for public, private, and hybrid cloud computing environments.
Management and Panorama - provides a centralized management system through which we can manage all the firewalls.
Want to Become a Master in Palo alto? Then click here to learn Palo Alto training In Hyderabad from HKR Trainings
Configuring Palo Alto Networks Firewall into the network
The firewall has a default IP address of 192.168.1.1 and a username/password of admin/admin. We will change these access settings later for security reasons. Install your firewall device and connect power to it. Connect your computer to the MGT port on the firewall through an RJ-45 Ethernet cable.
Go to https://192.168.1.1 from your browser. Log in to the firewall with username and password (admin/admin). Click on 'Device' and then on 'Administrators'. Select the admin role and enter the current password and the new password. Click on 'ok', and your login password for the admin will be changed.
To configure the MGT interface, go to Device > Setup > Interfaces and edit the Management interface. Set the 'IP Type' to static and enter the IP Address, Netmask, and Default Gateway details. Set the 'speed' to auto-negative and select the management services that you want to allow on the interface. Click on 'ok'.
The next step is to configure the DNS, go to Device > Setup > Services. In the services tab for DNS, enter the Primary DNS Server address and Secondary DNS Server address for 'Servers'. Select a DNS proxy from the drop-down for the 'DNS Proxy Object' field and click on 'ok'.
Now we have to configure the date and time settings. In the NTP tab, enter the hostname or IP address of your Primary NTP Server and click on 'ok'. Let's configure the general firewall settings now. Go to Device > Setup > Management and edit the General Settings. Enter the hostname and domain name details. Enter the Login Banner text, Latitude, and Longitude, and click on 'ok'. Click on the 'commit' button at the top right corner to save all the changes.
Explore Palo Alto Firwall Sample Resumes Download & Edit, Get Noticed by Top Employers!
Comparison between Palo Alto Networks firewall and Cisco's Firepower
Both Cisco's Firepower and Palo Alto Networks (PAN) next-generation firewall (NGFW) appeared on the eSecurity Planet's list of top 10 NGFW vendors. Each tool has its own features. Let's look at the differences between the two tools.
PAN NGFW provides basic DLP functionality, and Cisco Firepower does not.
If the company focuses on a broad range of security services, then Cisco Firepower would be a good fit for them. If the company focuses on performance and advanced features,
then PAN NGFW would be a good fit for them.
PAN NGFW is more cost-efficient than Cisco Firepower.
Cisco Firepower provides deep visibility into telemetry and any potentially malicious activities. PAN NGFW inspects traffic, including applications, threats, and content.
PAN NGFW allows integration with IAM while Cisco Firepower does not.
Conclusion
Palo Alto Networks is at the forefront in protecting data, servers, etc., across clouds, networks, and mobile devices. The company is currently serving over 70,000 customers in 150+ countries. It provides complete control and visibility over the users, content, and applications in your network. They provide a diverse range of security features to ensure that the organization is free from external risks. Forrester Research Inc has positioned Palo Alto Networks as a leader in the 'The Forrester Wave: Zero Trust Extended Ecosystem Providers, Q4 2019.
Other related articles: