What is UFT/QTP?
Microfocus UFT, formerly known as QTP, offers software applications with regression and functional automation. Compared to the anticipated outcomes of the app under evaluation, it lets testers detect bugs, gaps, or defects. UFT will be renamed UFT One with the new update.
UFT uses the Visual Basic Scripting (VBScript) language to define the test process and manipulate the testing objects and application controls. Using a UFT tool, developers can evaluate all three layers of the program's operations through a single console: service layer, database layer, and GUI.
History of UFT
QTP was originally published and subsequently acquired by HP (Hewlett-Packard) by Mercury Interactive. Its original name was Astra Quick Test and later named Quick Test Professional, but the latest version is Unified Functional Tester (UFT).
HP Testing Service and UFT 11.5 merged HP QuickTest Professional into a single bundle of software, which was made accessible until 2016 and then sold to Micro Focus as HP Software Division. UFT One 15.0.2 is the most recent edition of UFT.
Now, let's look at the version history of QTP/UFT.
Astra Quicktest first version (1998)
QuickTest Professional v6.5 (2003)
HP QuickTest Professional v9.1 (2007)
Hp-Unified Functional Testing v11.5 (2012)
Micro Focus UFT v14.3 (2019)
Micro Focus UFT One v15.0.1 (2020)
Why is UFT/QTP the best automation testing tool?
UFT One is probably the most commonly used automation platform on the market. It is renowned for its ease of use and the support of automation testers from a wide group. It is a tool that is user-friendly.
Let's explore a couple of points that make it the best automation tool:
All can use the UFT Micro Focus (both technical and non-technical)
Alongside web-based applications, you can test the desktop.
UFT facilitates different environments for software development, such as Oracle, SAP, etc.
VB Script is supported by QTP.
In QTP, there is a built-in object repository.
Using the UFT app, you can perform functional automation testing without interruption.
UFT/QTP Features
New features are included in the most latest UFT version:
AI-based testing: Improves the coverage and speed of your test.
New Test Objects: In PDF, Salesforce Lightning, JavaFX, and more, you can find some new objects.
New Test Objects: You can find some new objects in PDF, Salesforce Lightning, JavaFX, and more.
Web extensibility support: Provides extra assistance for third-party and custom controls.
PDF Report Makeover: HTML results-generated PDFs look better than ever and are easier to use. The norms of the test can be easily understood.
Technology stack: You can use new versions of SAP NWBC, Java, Bamboo, TortoiseGit, and many more that are supported.
Installation of UFT
We'll see how to install the trial version of UFT in this section. There is a 30-day trial offered by Micro Focus UFT One.
Step 1: Navigate to the free trial page of Micro Focus https://www.microfocus.com/en-us/products/uft-one/free-trial first and fill in the required information.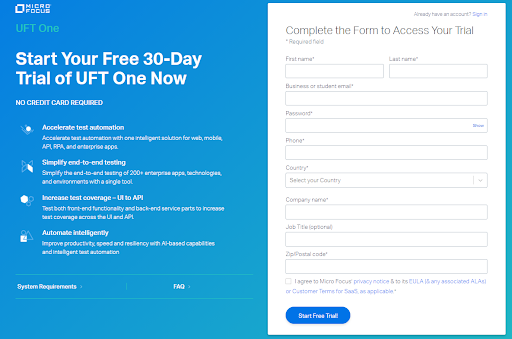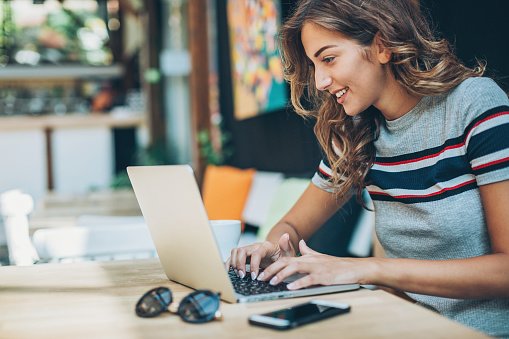 UFT Training
Master Your Craft
Lifetime LMS & Faculty Access
24/7 online expert support
Real-world & Project Based Learning
Step 2: On the next screen, you will receive a successful registration message. And go to your inbox and confirm Micro Focus UFT One's text.
Step 3: Next, on the login screen, enter your email details, and click on the sign-in button.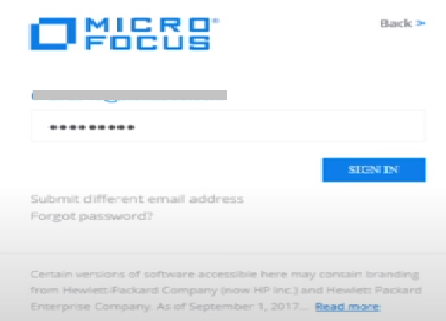 Step 4: Your dashboard will appear after you create your free trial account and select UFT's download option.

Step 5: Click on UFT_14.03_Setup.exe on the next screen.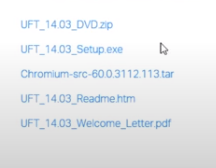 Step 6: Open it in a folder after the download process is completed and start the installation process by double-clicking on it on your PC.
Step 7: Click on the Next button.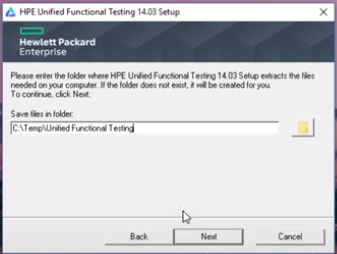 Step 8: The installation process starts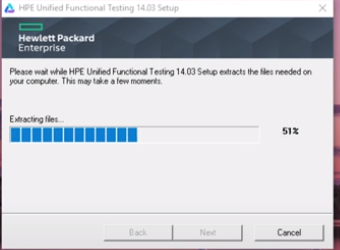 Step 9: In the next screen, select Microsoft Office Access database engine 2010 and click the OK button. Then it will start installing.
Step 10: Then, click the Next button when the Welcome screen will appear.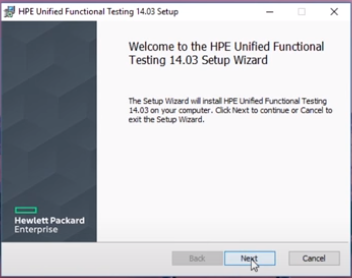 Step 11: Accept the terms, and then click Next.

Step 12: Next, all the add-ins are selected by default. Click on the option next to it.

Step 13: Select all checkboxes and click on the install option.

Step 14: After the installation process is finished, click on the finish option.

Step 15: On the desktop, select the HPE UFT Icon and select the Continue button.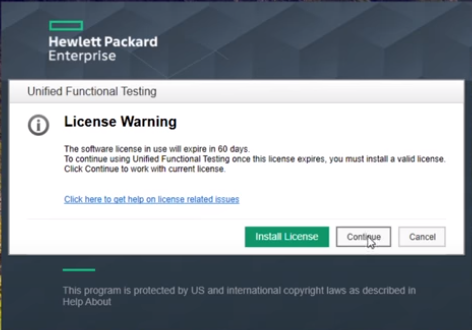 Step 16: On the next screen, click OK and the HPE UFT Dashboard appears as shown below.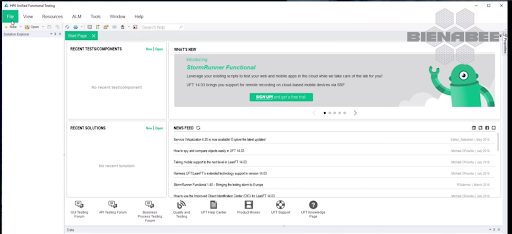 Advantages of UFT/QTP
The most important benefit of using UFT is that it is simple to use, and because it includes the language of VBScript, no high-level programming language is needed.

An excellent method of Object Recognition.

Recording and playback assistance, and the ability to edit scripts after recording.

Numerous

add-ins are supported, such as Java, .Net, Oracle, SAP, and many more.

Common automation frameworks are endorsed, such as the data-driven testing approach, keyword-driven testing strategy, hybrid frameworks, modular testing strategy, etc.

Integration is easily supported by UFT with test management tools such as QC, Test director, and more.

It comes with loads of QTP's inbuilt properties and methods as well as VBScript's inbuilt functions.

Extensible to Several Development Environments.

Enhanced Code Reusability.

Quick Scripting Process.
UFT Certification
One of the most demand certifications in the testing world is the Micro Focus UFT certification. Obtaining Micro Focus UFT certified opens ample opportunities for your career development if you want to step forward in a testing career.
The certification exam available for UFT is the Unified Functional Testing (UFT) Certified Professional Exam. This exam verifies and validates the aspirant's knowledge of Unified Functional Testing (UFT) version 14.x. Application. The cost to attempt the exam is $200.
Scope of UFT/QPT
Testers over the globe broadly utilize small-scale Center UFT to automate their processes. This tool makes it simpler for QA pros to carry out different testing, including regression and functional testing. The testers can assist in composing the test scripts utilizing the VBScript version, which streamlines the method of controlling the objects and application controls. As numerous organizations automating the testing method, the demand for UFT is increasing at a regular pace.
Therefore the long run of UFT looks broad and provides plenty of opportunities.
Conclusion
In the current software testing market, the UFT has been a very prominent tool. By supporting only the Windows environment, UFT enables you to generate test scripts using the user interface. Thus we have reached the tutorial's end and have provided you with all the essential information about the UFT concepts and functionalities.