Netezza Tutorial - Table of Content
What is Netezza SQL?
IBM Netezza Structured Query Language ( NZSQL) is a standard SQL command to create, edit, modify and manage the contents of Netezza databases.
IBM Netezza Analytics
It is the powerful advanced analytics platform embedded, designed and optimizes through petascale data volumes. It allows users to ask any sophisticated business questions and in return this appliance is designed such a way that to give quick and effective responses.
In the modern database warehouse platform tool, Netezza is the most powerful infrastructure technology to support business enterprise deployment of database analytics. It supports minimal maintenance, faster, optimizes models and helps to gain revenue profits.
Data transformation is the analytical capabilities of Netezza fundamental aspect that change of structure or format into another structure.
Want to do more with Netezza, but don't know where to start? We at hkrtrainings Providing a Free demo. Register now & get Netezza online training demo
IBM Netezza Architecture
To achieve optimized speed in queries and analytics, Asymmetric Massively Parallel Processing (AMPP) architecture is introduced along with the Netezza technology which integrates, processes and stores the database in a compact system. AMPP architecture is a powerful unique data warehouse appliance integrates the system to handle user querying in huge data volumes and scalable in analytics process
IMAGE
Architectural principles:
Component called Field Programmable Gate Arrays (FPGAs) to process superfluous data.
Elements of Symmetric Multiprocessing (SMP) and Massively Parallel Processing (MPP) are for quick analyzing data. Maximizing utilization and extracting from each MPP node.
Simplicity and easy-to-use are accelerating for streamlining day-to-day operations.
Fulfill the needs of different segments of the data warehouse.
Flexible configurations and extreme scalability in Netezza platform supports real time analytics for critical applications.
Netezza SQL functional categories:
Netezza SQL uses DDL, DCL and DML commands to create at the time of initialization.
Data Definition Language (DDL)
Creating the system databases like master database, users like admin and public, tables and view DDL is used to initiate the Netezza appliance. After install, it defines, modifies and deletes database objects.
Data Control Language (DCL):
Grants privilege permission like security administrator, it commands to control database objects, user access and their contents.
Data Manipulation Language (DML):
During database initialization, it retrieves and places values on the table. To modify and access database data, the SQL commands select, update, insert, delete, truncate, begin, commit, and rollback.
Transaction Control: It enforces the integrity of the transaction database by ensuring the batches of SQL operations. The commands are BEGIN, COMMIT and ROLLBACK.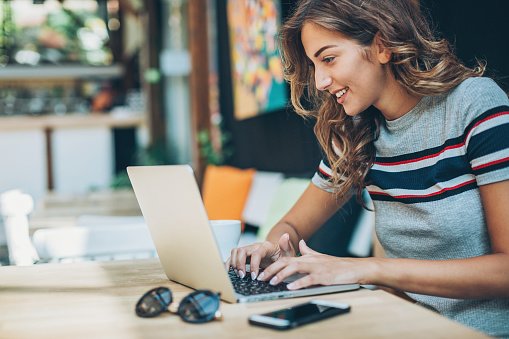 Netezza Training
Master Your Craft
Lifetime LMS & Faculty Access
24/7 online expert support
Real-world & Project Based Learning
Functions and operators
Functions operate the value and operators are symbols, sometimes it does the same task with different syntax.
Numeric: Performs mathematical operations on numeric data types to define the numeric rounding to a specific decimal place.
Text: Manipulates strings of text
Date and time: Date and time values are extracted specific components from these values
Top 30 IBM Netezza interview questions and answers for 2020
Sequence to generate unique numbers that can be used as surrogate key values for primary key values. For any purposes like identification of rows within a table Commands are CREATE SEQUENCE Statement and RESTART WITH option for altering a sequence.
Data Types: Using a set of values are defined in data type. The benefits consist of data validation, compact storage and performance.
IBM Netezza Performance Server stored procedures.
These topics describe how to create and use stored procedures on an Netezza Performance Server data warehouse system. NZPLSQL Performance Server procedural language, provides an overview of the language and statements.
Netezza performance server Analytics: After creating a database, you can install the Netezza Performance Server Analytics (NPS Analytics) package. The package is not installed automatically, but can be downloaded from IBM Fix Central. This package consists of cartridges to cover any Analytics area.
MapReduce
Matrix
In-database Analytics
Spatial
Spatial ESRI
Conclusion:
IBM Netezza SQL is the most robust and innovative data-driven software data warehouse that helps business organizations in driving businesses efficiently. Now that you have an idea about the basic concepts about the principles, architecture, working and Analytics. You will need to learn more deeply to gain an in-depth knowledge of IBM Netezza SQL. I hope the information in the tutorial is helpful. Assuming that it has given a basic idea, I would like to inform you that learning and understanding IBM Netezza SQLis a plus in Business Intelligence. For any queries/questions related to the topic, we are here to help you resolve them.
Other Related articles: