Salesforce Administrator - Table of Content
Salesforce Administrator
Salesforce Administrators work with stakeholders to develop system requirements and customize the platform. Simply put, they enable users to reap the greatest benefits from Salesforce technology.The admin is the one who is most knowledgeable about using Salesforce to accomplish the goals of their organization.There could be a single administrator or many, depending on the organization. A Salesforce Administrator's coworkers can rely on them to uphold the foundationUsers of any technical skill level ought to find it easy to utilize Salesforce.Keep current with the platform's updates, new tools, and features.Think of administrators as the go-to authorities on anything Salesforce. They act as an important conduit between business and technology.
What does the Salesforce administrator do?
In certain organizations, administrative responsibilities may be combined with additional duties. Depending on their requirements, several employers specifically hire for this role. Because of the potential of our platform, having a trained administrator helps ensure that the company is utilizing the platform to its fullest potential.
The following are some of the roles and responsibilities of a Salesforce Administrator:
On rare occasions, administrators will have to handle user issues immediately. This week, a report might not run or a process might fail in the middle. For every 100 users you have, plan to spend two hours per week on these tasks:
Resetting passwords after user forgetfulness results in user accounts being unlocked.
Addressing issues with two-factor authentication, SSO, and certificates.
Adding fresh IP addresses to the white list.
Assisting users to create or improve reports so they produce useful metrics
Identifying and fixing email campaigns, processes, approval procedures, or auto-responders that produce an excessive number of bounced emails.
Increasing or modifying sharing restrictions and permissions to allow for the proper viewing and manipulation of records (while keeping the "special records" locked or hidden entirely).
Removing ownership or record type restrictions that prevent users from accessing certain data records.
Wish to make a career in the World of Salesforce Admin 201? Then Start with Salesforce Admin 201 Certification Training !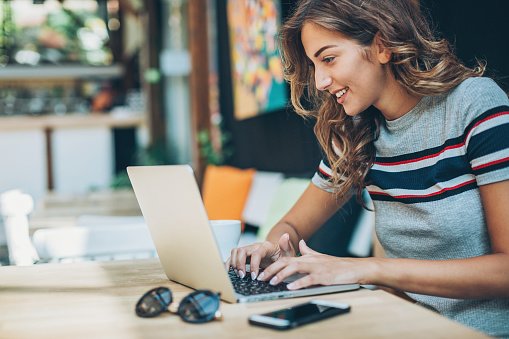 Salesforce Training
Master Your Craft
Lifetime LMS & Faculty Access
24/7 online expert support
Real-world & Project Based Learning
Characteristics of a Salesforce Administrator:
Here is a list of some essential characteristics a salesforce administrator needs to possess:
To connect with the CRM tool and aid it in achieving its goals, the salesforce administrator must be able to think like a computer.
Your business and its executive team can start to rely on CRM if the installation is successful.
The Salesforce administrator serves as the employment team's point of contact with management.
He should feel at ease assisting the employment staff because of this.
The CRM should be designed by Salesforce administrators in a way that it satisfies the needs of the sales tool. He should therefore research the sales process before developing the CRM.
The Salesforce administrator frequently communicates complaints, revisions, and explanations across a large number of interested parties. In order to spread this, he must be an excellent communicator.
A salesforce administrator should be interested in learning about technology because he must modify the system to perform what he wants.
A Salesforce administrator must have faith in CRM and should convince his workers to adopt it by showing them how it could boost sales.
To implement Salesforce successfully. Positive thinking ought to permeate one's practices and society.
The administrator should have prior project management experience while launching your company's presence in Salesforce.
A Salesforce administrator needs to have a strong analytical background because developing a company's CRM requires a lot of time & effort.
How to become a Salesforce administrator?
Develop a fundamental knowledge of the CRM platform:
1st stage: design.
2nd stage: CRM development and QA at stage 2.
3rd Stage: Monitoring and launching the CRM software.
Create a CRM for the sales staff. CRM includes client interaction as both a topic and an object.
Create your own CRM platform for marketers.
For customer support, create a CRM.
Pass the Salesforce Certified Administrator exam:
You must pass the certification exam in order to be considered for the majority of Salesforce administrator jobs. This exam gauges your proficiency in:
Setting up and configuring (20%)
Using the lightning app builder and the object manager (20%)
Applications in marketing and sales (12%)
Applications for services and assistance (11%)
Productivity and teamwork (7%)
Managing data and analytics (14%)
Automation of processes and workflows (16%)
Gain experience using Salesforce:
Getting experience using any platform will help you improve your abilities and show potential employers that you are prepared for work. Become familiar with Salesforce by:
Enrolling in Salesforce training programs like the Salesforce Sales Operations Professional Certificate
Getting an entry-level position or internship with Salesforce
Engaging with other Salesforce experts by joining an online Salesforce community, such as Trailhead, the learning platform provided by Salesforce.
Become a Master of Salesforce by going through this HKR Salesforce Tutorial !
How long does it take to become certified in Salesforce?
It usually takes six weeks to become Salesforce Certified. The time required to prepare for a Salesforce certification, however, is determined by the candidate's level of experience.
Salesforce Administrator Profile Description:
Two components make up the Salesforce Administrator Profile.
Required
Training and certification.
1. Skills Required:
To ensure he can maintain positive interactions with key groups, a Salesforce administrator must possess exceptional knowledge of the administration's structure and many business activities associated with it.
In order to implement desired changes and organized customizations, a salesforce administrator needs both analytical and project management skills.
The position of a salesforce administrator benefits from having strong management and communication skills.
2. Training and Certification:
To advance your career as a Salesforce administrator, you must earn your Salesforce Administrator 201 certification. It teaches the user how to create tabs, apps, fields, and a variety of other business-related tasks.
Salesforce administrators can carry out some business processes, such as creating high-value dashboards and booms, importing and storing clean data, etc. with the aid of certification. A Salesforce Administrator who has received training and certification can reassure a business that the expert in question is knowledgeable and self-assured enough to maximize the potential of Salesforce.
Salesforce Administrator jobs:
The administration and ongoing development of Salesforce are the duties of the Salesforce Administrator for all parties involved, including the internal teams using the platform (Marketing, Sales, Accounting, etc.). Some of the jobs available are Salesforce architect, Salesforce developer, etc.,
Salesforce architect: A Salesforce Architect is a dependable adviser and manager who collaborates with business executives and stakeholders to create the architecture and vision for a solution to an issue in business. They frequently serve as the technical team leader and aid in educating the group on industry best practices.
Salesforce developer: A Salesforce developer is a programmer who develops Salesforce apps on different PaaS (Platform as a Service) platforms. They are not needed to collaborate directly with Salesforce, by the way.
Salesforce Administrator Certifications:
1. Salesforce Certified Administrator
For those with prior Salesforce administration experience, there is a curriculum called Salesforce Certified Administrator. The program includes a wide range of applications, end-user features and functionalities, and administrator setup and management choices for the Sales, Service, and Collaboration Clouds.
2. Salesforce Certified Advanced Administrator
The Salesforce Administrator certificate is intended for those with Salesforce experience who are always looking for new ways to help their organizations benefit even more from new features and capabilities.
3. Salesforce Certified CPQ Specialist
People with experience implementing the Salesforce CPQ solution may consider earning the Certified Salesforce CPQ Specialist certificate. This certification is intended for Salesforce customers, partners, and employees who wish to show off their abilities and expertise in creating, executing, and using quoting flows using the Salesforce CPQ platform. Salesforce Certified CPQ Specialists will have proven their capacity to construct bundle configurations, pricing, output papers, renewals, and amendments once credentialed.
4. Salesforce Certified Marketing Cloud Administrator
The Salesforce Marketing Cloud Administrator certificate is intended for people who have experience with Marketing Cloud administration, and are familiar with configuring Marketing Cloud products, as well as the actual use of the abilities.
5. Salesforce Certified Platform App Builder
The Salesforce Certified Platform App Builder credential is intended for anyone who wants to show off their expertise in designing, developing, and deploying custom applications leveraging the Lightning Platform's declarative customization features. The candidate is capable of designing, managing, and updating a variety of abilities, including data models, application security, business logic, and process automation.
Top 50+ frequently asked Salesforce Interview Questions !
Salesforce Administrator Future:
One of the roles that job seekers are most interested in is Salesforce admin. The true hero is the person in charge of a company's Salesforce visualizations. Large businesses have a specialized team to handle any issues with the Salesforce Platform. Salesforce admins cannot currently develop their careers. Your position and compensation will depend on your experience.
Salesforce administrator salary:
The average yearly income for a Salesforce Administrator in India is 5.0 Lakhs, with salaries ranging from 2.5 L to 10.2 L. Salary projections are based on the most recent 4.3k salaries Salesforce Administrators have reported.
Conclusion:
If you decide to use it, Salesforce is a terrific tool for the company. But initially, it can be a little daunting due to the sheer quantity of alternatives it provides. Their importance lies in the Salesforce administrator's capacity to help your company with product upgrades, training, adjustments, and problems.
Related Articles: