What is Snowflake?
Snowflake, a cloud-based data warehouse service, offers a unique platform for data storage and analysis. There are many features available, including real-time data analytics, elastic scaling, and support for semi-structured data. To name a few use cases, Snowflake is suitable for data warehousing, data lakes, and data exploration. Snowflake offers many advantages to businesses, including the ability to scale data management and conduct real-time analytics.
Become an Snowflake Certified professional by learning Snowflake Training from HKR trainings!
What is Snowflake ETL?
The Snowflake ETL procedure can be used to move data from one place to another.You can load data into Snowflake quickly and easily by using the efficient tool Snowflake ETL. It is an ETL technique that transfers data between systems by extracting, transforming, and loading it.
Using Snowflake ETL, data can be moved between cloud systems or from on-premises systems to the cloud. This adaptable method can be used to move any kind of data, including structured, unstructured, and semi-structured data.
Why ETL your data with Snowflake?
The use of Snowflake for data ETL has a lot of advantages. First and foremost, Snowflake is a platform that is extremely scalable and can handle big data sets with ease. Additionally, Snowflake offers a variety of features that can be easily customized to meet your specific needs. It is also very user-friendly.
Decoupled Architecture
In data engineering, decoupled architectures are essential. They help to streamline the process by dividing the different parts of the data pipeline. Snowflake is a fantastic example of a decoupled architecture.
JSON using SQL
When storing and transmitting data objects made up of pairwise pairs of attributes and values, JSON uses text that can be read by humans as the medium. It is the most popular data format for interacting with web services, databases, and asynchronous browser/server communication (AJAJ).
Fast Clone
It has become increasingly apparent in recent years how crucial it is for snowflakes to have a quick cloning mechanism. Numerous studies have shown that in the absence of a fast clone mechanism, the time and effort required to maintain a snowflake environment exponentially increases.
Encryption
Given the increasing reliance of society on digital data, the importance of encryption cannot be overstated. One of the most crucial tools we have for protecting our data from cybercriminals is encryption.
Query optimization
Query optimization is the process of making your queries more effective. It might be necessary to accomplish this by choosing the appropriate data types or query algorithms. By optimizing your queries, you can make sure you're getting the most out of snowflakes.
So why is query optimization so important?
Several significant benefits include:
It helps in cost cutting and time saving.
It makes queries more efficient.
It can help you make wiser decisions by providing more accurate results.
Factors to Consider while Evaluating Snowflake ETL Tools
1. Paid or Open-Source
ETL tools come in a wide variety, both free and paid. Paid tools typically cost more but come with more features and support. Although they may not have as many features, open-source tools frequently come for free or at a greatly reduced price.
2. Ease of Use
Some of the crucial components that contribute to Snowflake ETL tools' usability from the user's point of view are the capacity to visually map out the data flow, the creation and editing of transformations with an intuitive interface, and the capability to preview data to ensure accuracy.
3. Ability to Transform the Data
Big data is becoming more and more popular as businesses realize its potential to transform their operations. And one of the most popular big data platforms is Snowflake.
4. Option for Adding/Modifying Data Sources
One of the major factors to consider while choosing the ETL tools is the option for adding/modifying data sources. Adding and changing data sources is currently only supported by the Snowflake ETL tools through customer support. They understand that this might be a hassle, especially if you need to make a change right away.
5. Pricing
The price of Snowflake's ETL tools depends on the quantity and complexity of the data being processed. For smaller data sets, the cost per gigabyte (GB) ranges from $0.25 to $0.50. The cost per GB for larger data sets ranges from $1 to $2.
6. Product Documentation
The following documentation is designed to give an overview of the different ETL tools available in Snowflake, as well as provide instructions on how to use them.
Introduction
Talend
SSIS
DataStage
Informatica
Summary
7. Customer Support
At Snowflake, customer service is seriously considered. They understand that using our ETL tools requires you to be able to depend on customer support to help you with any potential issues. They have a team of dedicated customer service representatives who are available to you 24/7 as a result.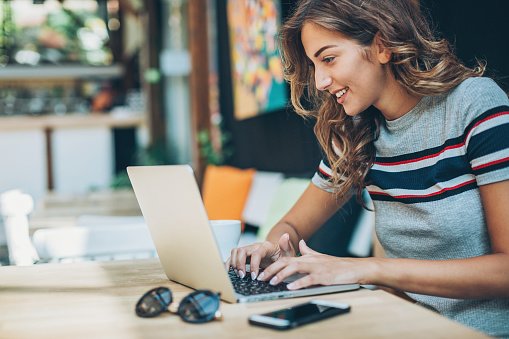 Snowflake Training
Master Your Craft
Lifetime LMS & Faculty Access
24/7 online expert support
Real-world & Project Based Learning
Snowflake ETL Tools
Hevo Data
You can automatically collect, clean, and load data into your data warehouse using Hevo Data, a data platform. Hevo allows for the acquisition of data from any source and in any format, and Hevo automatically cleans and transforms the data to make it ready for analysis.
Top use case
Hevo Data is a strong data platform that offers users many features and benefits. One of Hevo Data's most popular use cases is the easy integration with Snowflake. Snowflake, a cloud-based data warehouse, offers a unique combination of features that make it ideal for data warehousing and analysis.
-Hevo Data is the ideal tool for adding data to Snowflake because it has a wealth of features, such as the following:
-Import data from different sources, such as CSV, JSON, and SQL
- Automatic data cleaning and loading preparation
- Before importing data into Snowflake, transform it.
- Load data into Snowflake incrementally.
- Parallel data loading into several Snowflake tables
Hevo Data - Snowflake offers both pay-as-you-go and subscription pricing options. When using a pay-as-you-go plan, you only pay for the data you actually use. The unrestricted data access subscription plan has a fixed monthly cost.

Hevo Data, a cloud-based data warehousing platform, offers a scalable and user-friendly solution for data warehousing and analytics. The ability to automatically ingest data from numerous sources, a user-friendly interface, and scalability are just a few of the benefits that Hevo offers to businesses. However, Hevo does have some drawbacks, such as a high price point and a lack of some features that are offered by other data warehousing platforms.
Blendo
You can collect, clean, and combine your data with the help of the Blendo data platform so that you can make better decisions more quickly. Blendo provides a quick, reliable, and efficient way to combine all of your data so you can focus on what really matters—your business.
Top use case
Users can use the data integration platform Blendo to connect their data from various sources and load it into a main data warehouse. One of London's most frequently utilized use cases involves the loading of data from the cloud-based data warehouse service Snowflake.
Despite the fact that Blendo has a wide range of uses, their integration with Snowflake is one of the most popular. Businesses can store and query enormous amounts of data thanks to a reliable data warehouse known as Snowflake. But it can be difficult to load data into Snowflake because of its complex architecture. Blendo is useful in this circumstance.
Despite the fact that Blendo has a wide range of uses, their integration with Snowflake is one of the most popular. Businesses can store and query enormous amounts of data thanks to a reliable data warehouse known as Snowflake. But it can be difficult to load data into Snowflake because of its complex architecture. Blendo is useful in this circumstance.
1. Easy to Use: Blendo is designed to be simple to use, even for novice users. The platform is simple to set up, and the user interface is clear.
2. Handles large and complex data sets: Blendo is a good option for businesses with a lot of data because it can handle data sets of any size and complexity.
3. Quick: Blendo is a quick platform that can load data into Snowflake and process it quickly.
Cons:
Blendo has a lot of features that users like, but it also has some disadvantages that should be considered before using the programme.
One of the problems with Blendo is that some users might find it difficult to use. The user interface can be confusing, and the learning curve can be difficult.
Get ahead in your career with our Snowflake Tutorial !
Matillion
Matillion-Snowflake data warehousing and analysis platform. It offers a variety of features and tools that simplify data analysis and visualization and aid businesses in more efficient loading, transforming, and querying of their data.
Top use case
The powerful data management and transformation tool Matillion can be used to load, transform, and manage data in Snowflake. A few uses for Matillion include data extraction, loading, transformation, and management.

Features
You can take advantage of a number of features offered by the powerful Matillion-Snowflake data platform to get the most out of your data. Matillion-Snowflake makes it simple to load, transform, and query your data.

Pricing
Matillion-Snowflake, a robust data platform, has a standout pricing model. Instead of paying a set amount each month or every year, you only pay for the resources you use in Matillion-Snowflake. This suggests that you only spend money on what you need at the time.
Pros & cons
Matillion-Snowflake has a number of benefits, including quick scaling, the ability to handle large amounts of data, and proficiency with complex data types.However, using Matillion-Snowflake has some potential drawbacks, including the fact that it can be difficult to manage and that the platform's costs can be high.
StreamSets
The collection, processing, and movement of data from various sources is made simple for businesses by the StreamSets data management platform. The platform's scalability, dependability, and ease of use make it perfect for companies of all sizes.
Top use case
The cloud-based data warehousing service Snowflake offers a data lake created for analytics. It is an effective tool for data architects, analysts, and engineers who need to quickly and easily analyze data from different sources. The collection, preparation, and tracking of data in Snowflake are made simple by the data management platform StreamSets.

Features
StreamSets comes with features for data processing, data quality, data security, data integration, and other features.

Pricing
StreamSets offers a pricing structure based on the amount of data the platform processes. As more data is processed, the price rises. Businesses can use StreamSets' free trial to try out the platform before deciding to buy.

Pros & cons
The tool Streemsets is useful for managing data pipelines. It can be set up locally or in the cloud and is easy to use. However, using StreamSets might come with some drawbacks. It is a paid tool, so using it first requires making a financial investment.
Etleap
Data loading into your data warehouse is now easy and automated thanks to Etleap. You can efficiently and quickly load data from various sources into your data warehouse using Etleap without writing any code.
Top use case
The platform known as Etleap for data engineering can be used to add data to data warehouses. One of Etleap's most popular use cases is the loading of data from the cloud-based data warehouse Snowflake.
Features
A quick and inexpensive method of loading data into Snowflake is provided by Etleap. It provides a wide range of features, including the ability to manage enormous amounts of data, support for numerous data formats, and the capacity to automatically identify and fix errors.

Pricing
Etleap provides a range of different subscription plans to accommodate the requirements of any business, regardless of size. Their prices are based on the volume of data you must process each month, so you only pay for what you use.
There are three subscription tiers available from Etleap:
Basic plans cost $49.00 per month for 1GB of data;
Pro plans cost $149 per month for up to 10GB;
Enterprise plans cost $499 per month for up to 100GB.
1.Pros
Using Etleap, users can clean and transform data.
2.Cons
It is less well-liked because it has fewer features than other tools.
Apache Airflow
Top use case
The common elements of ETL pipelines are data extraction from one or more sources, data transformation, and data loading. An application called Apache Airflow can be used to automate and manage these ETL pipelines.
One of the most common uses for Apache Airflow is the synchronization of data from various sources into a data warehouse like Snowflake. This can be a complicated process because it calls for coordination between the various data sources, the transformation, and the data warehouse.
Using the Airflow platform, users can author, schedule, and monitor workflows programmatically.
It is written in Python and uses the Django web framework. Other features includes
1. Handling complex workflows
2. Open source
3. Integrates with a variety of tools
The pricing of Apache Airflow is based on the size of the instance that is used. The smallest instance is $0.013 per hour, and the largest instance is $0.051 per hour. If you need more than one instance, you can contact the Apache Airflow team for a quote.
Some of the pros of Apache Airflow include:
1. It's open source and free to use
2. It has a wide range of features
3. It's highly customizable
4. It has good documentation
Some of the cons of Apache Airflow include:
1. It can be complex to set up
2. It doesn't have a GUI
3. It can be difficult to troubleshoot
Top 30 frequently asked Snowflake interview questions & answers for freshers & experienced professionals
Daton
Daton is a powerful and user-friendly data integration tool that makes it simple to load data into Snowflake. You can swiftly and easily import data into Snowflake using Daton from a number of sources, including S3, DynamoDB, and Redshift.
Top use case
Two of Daton's most typical use cases are data extraction from a database (like Snowflake) and data loading into another database (such as Redshift).
Daton is a tool that is scalable and flexible and can be used to process large amounts of data quickly.
Daton's numerous features make it the ideal tool for data processing. These characteristics consist of, among others:
Scalability: Daton can be scaled up or down depending on the needs of the user. It is therefore the best tool for businesses whose data requirements fluctuate a lot.
Daton offers a free trial and a selection of pricing plans to suit the requirements of your company. If you've never used data integration before, you should start with the free trial. For businesses that frequently need to load significant amounts of data into Snowflake, Daton offers two paid plans: the Standard plan and the Enterprise plan.
The 1 TB of Snowflake storage, 10 GB of data ingestion, and 10 GB of data transformation are included in the $99 per month Standard plan.
The Daton tool helps you collect, purge, and prepare data for analysis. Although it is robust and easy to use, there are a few disadvantages to consider before using it.
The primary advantage of Daton is that it can expedite the collection of data for analysis. It can also help with data cleaning so you don't have to do it by hand. Daton's disadvantage is that it is a paid tool, so using it requires purchasing a subscription. Daton is not always accurate, so you should double-check your data before using it.
Integrate.io
A cloud-based data integration platform called Integrate.io - Snowflake enables users to connect their data from various sources and load it into a single data warehouse. It has many features and advantages that make it a great choice.
Top use case
The most common use case for Integrate.io is ETL for Snowflake. From a variety of sources, including relational databases, NoSQL databases, files, and S3, it can quickly load data into Snowflake. This fully managed solution handles the ETL boilerplate code, freeing you to focus on your data and business logic.
A robust and user-friendly ETL tool, Integrate.io provides a wealth of features to assist you in quickly loading data into your data warehouse.
Integrate.io offers several important features, such as:
1. Support for a wide range of data sources: Almost any data source, such as databases, CRMs, e-commerce platforms, and more, can be connected to using Integrate.io.
2. Flexible data transformation: Integrate.io makes it simple to transform your data to conform to your data warehouse's structure.
They offer three different subscription levels, each with its own set of features and price point. You can choose the subscription level that best fits your needs and budget.
1. Level One:
$49/month
Includes 1 user
5 GB of data storage
10,000 rows of data per month
2. Level Two:
$99/month
Includes 5 users
25 GB of data storage
50,000 rows of data per month
3. Level Three:
$199/month
Includes 10 users
50 GB of data storage
100,000 rows of data per month
All subscription levels include 24/7 customer support and free upgrades.
PROS:
Easy to use and learn
Scalable and efficient
Supports a wide range of data sources
Affordable pricing
CONS:
Limited data transformation capabilities
No support for on-premises data sources
Limited customer support
Stitch
You can easily and affordably gather, prepare, and analyze all of your data in one place with the aid of the cloud-based data warehousing platform Stitch.
Top use case
One of the most popular Stitch use cases involves data extraction from Snowflake data warehouses. A robust and flexible data warehouse platform with a unique set of features is called Snowflake.
With Stitch, you can connect to all of your data sources, including databases, contemporary data sources like Salesforce and Google Analytics, and a wide range of SaaS applications.
With Stitch, you can
connect to your data sources
select the data you want to move
transform and manipulate your data
load your data into your destination of choice
Stitch offers a free 14-day trial, after which you can choose from one of three paid plans:
* The Standard plan is $199 per month and includes 100GB of data transfer and 5 data sources.
* The Pro plan is $399 per month and includes 500GB of data transfer and 10 data sources.
* The Enterprise plan is $999 per month and includes 1TB of data transfer and 25 data sources.
1. PROS:
Simple to use: Stitch is designed to be easy to use, even for users with no technical experience.
Cost-effective: Stitch is one of the most affordable data warehousing solutions on the market.
2. CONS:
Since Stitch is a cloud-based platform, internet outages can affect it.
Stitch is pricey, especially in comparison to competing services like Fivetran.
Shipyard
Data warehousing and data lakes are the main applications for the Shipyard-Snowflake ETL tool.
Top use case
Data transformation is the primary use case for the Shipyard-Snowflake ETL tool. Data can be converted using this tool from one format to another, making it simpler to handle and analyze.
The Shipyard-Snowflake ETL tool has a specific application for data warehouse migration. It provides a high-performance data connector for real-time data synchronization between your old data warehouse and your new Snowflake data warehouse.
The number of users, the volume of data to be moved, and the rate at which the data must be moved are some of the variables that affect the cost of the snowflake ETL tool. However, you can anticipate paying between $10,000 and $50,000 for this tool.
1. PROS:
Building brand awareness and thought leadership is another advantage of Shipyard. You can connect with potential customers and reach a larger audience by starting a podcast.
2. CONS:
Choosing the ideal location for your shipyard can be challenging. The location of the snowflakes must have just the right amount of moisture without being swamped.
Fivetran
The demand for data integration tools has never been higher as businesses increasingly use data warehousing solutions like Snowflake. One of the top data integration companies, Fivetran focuses on transferring data into Snowflake.
Top use case
Users can connect their data from different sources (like databases, applications, and social media platforms) into a centralized data warehouse by using Fivetran. A cloud-based tool for integrating data is called Fivetran.
A few of Fivetran's salient characteristics are:
Zero configuration: Fivetran is simple to set up and requires no configuration.
Automatic schema updates.
Incremental updates: You are always up to date because Fivetran only updates the data that has changed since the last sync.
Depending on how many tables you need to sync, Fivetran's pricing, a fully-managed data integration solution, will vary. For instance, if you needed to sync 10 tables, the cost would be $100 per month. To sync 100 tables, you would need to pay $1,000 per month. and so on.
1. PROS:
Fivetran offers a wide range of connectors to quickly and easily move data into Snowflake
2. CONS:
Lack of support for on-premise data sources and reliance on the cloud are some of the disadvantages.
Conclusion:
Even as we have learnt about the features, pros & cons, Pricing and more of several snowflake ETL tools, we believe that this article would help you choose the best one that fits your needs.
Related Articles: