What is SEO and why it is important?
SEO is the acronym for Search Engine Optimization. It is the capability of increasing both the quality and quantity of the website traffic so as to expose the brand identity into the global market with the help of organic search engine results.
It is a process aimed at optimizing the search engine website. It allows websites to obtain a higher ranking in search engine results as people search for keywords relevant to their goods and services.
Search Engine Basics:
Search engines are communication machines. They search billions of content and analyse thousands of parameters to decide which data is most inclined to answer your question.
Search engines accomplish everything by finding and analysing all accessible content on the Web through a method known as "crawling and indexing," and then evaluating how often the query suits the process referred to as "ranking."
Organic search results are those that are created by an effective SEO.Nowadays, search engine results pages also referred to as "SERPs" are packed with many more ads and more complex organic results types , than what we've seen before. Examples of SERP features include snippets, photo carousels, etc. New SERP features continue to develop, guided primarily by what people are looking for.
Here is an example of SERP results, if you search for the weather report of hyderabad, you will just see the weather forecast report for the city hyderabad instead of link to a site that contains forecasting results. Well, search engines mostly make money through advertising and solve the searchers' queries easily and make them come back again and try to keep them longer on the SERP's results.
Why SEO is important:
Although paid ads, social media as well as other online platforms may increase traffic to websites, the majority of online traffic is powered by search engines. Organic search results consume more web real estate, seem more trustworthy to savvy searchers, and receive more clicks than paid advertising. For example, if you consider all US searches, only about 2.8% of people click on paid advertisements.
SEO is also one of the few online marketing platforms that can continue to pay returns on investment when properly set up. If you have a solid piece of content that deserves to be rated as the right keywords, your traffic will snowball over time, while advertising needs ongoing funding to send traffic to your site.
Nowadays search engines are becoming smarter, but they still need our help. Optimizing the site would help to provide better information to search engines so that your content can be correctly indexed and viewed within the search results.
Moreover, if you are a service providing company and want to establish a good move to your company growth. Then you need to seek the help of the good SEO company that helps you to improve the performance of your online website thereby attracting more visitors to the website. Lack of proper SEO will decrease the website performance, revenue and eventually harm your website.
White Hat and Black Hat SEO:
If the SEO is performed in line with the guidelines, it is called the White Hat SEO, and if it is performed without abiding by the rules, it is called the Black Hat SEO. So, essentially, there are two SEO types:
White hat SEO uses some approved search engine optimization techniques to improve the performance of the website. Unlike the Black Hat SEO, it focuses primarily on the human audience as opposed to the search engine. People looking for long-term investment on their websites rely on SEO white hat techniques. Examples of White Hat SEO include quality content, internal links, link building, web optimization, social media marketing, Google Advertising, etc.
Black hat SEO relies primarily on search engines and not on human audiences. People who are looking for a fast financial return on their website rather than a long-term investment are using black hat SEO techniques.Sometimes, it will offer quick results, but only for a short time, and over time it can have the opposite impact, e.g. it can degrade your ranking and get you blacklisted by search engines. Examples of Black Hat SEO include keyword stuffing, duplicate information, cloaking, hiding contents, etc.
Google Webmaster Guidelines:
The basic principles to be followed are:
Make perfect pages for the users and do not deviate them.
Try to void the tricks to improve the search engine rankings.
Just think on your website, and how to make it unique , value and more engaging, etc.
Things to be avoided are:
Generating content automatically.
Participating in the link schemas and copying content from other sources.
Cloaking, hidden text and links and doorway pages etc.
Bing Webmaster Guidelines
The basic principles to be followed are:
Come with clear, easy to understand and more engaging content for the users.
Make sure the titles are clear and relevant to the body of the content.
Build your links organically.
Maintain page speed along with the great user experience.
Using the alt attribute to describe the images in the content for better identity.
Things to avoid includes:
Pages showing more ads or affiliate links.
Duplicate content, cloaking, keyword stuffing, etc.
Buying links and participating in link schemas wil de-index the content on search engines.
Dynamic parameters can duplicate the URL's.oid long url descriptions, because they should be short and clean with keywords.
How search engine works?
In order to appear in the search results, the content must first be available to the search engines. It's probably the most critical part of the SEO puzzle: if your site can't be identified, there's no chance you'll ever turn up in the SERPs(Search Engine Results Page).
To know how search engines work, firstly you need to know the three basic primary functions of search engines. They are:Crawling,indexing and ranking.
Crawling: Browse the Internet for information, look over the code/content for each URL they find.

Indexing: Store and organise the contents found during the crawling process. When a page is in the database, it will be shown as a result of the related queries.

Ranking: Provide information that responds best to a searcher's question, which means that the results are sorted from the most relevant to the least relevant.
What do you mean by search engine crawling?
Crawling is an investigation process in which search engines assign a team of bots known as spiders or crawlers in order to find out the new and updated versions of the content on the web.Content can be any form whether it might be a webpage, image , video or audio etc.
Googlebot begins by retrieving a few web pages, and then follows the links on those web pages to find new URLs. By jumping along this path of links, the crawler is able to find new content and add a huge database of discovered URLs to their index called Caffeine to be retrieved later when the searcher is searching for information that the content on that URL is a good match for.
Explore SEO Sample Resumes Download & Edit, Get Noticed by Top Employers !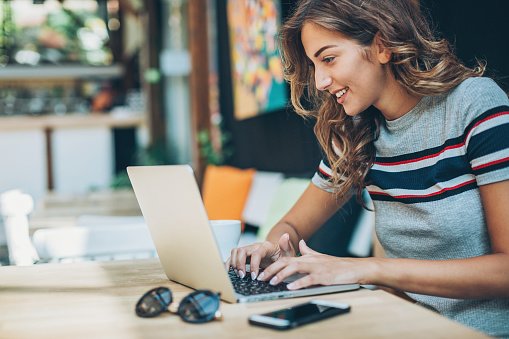 SEO Training Certification
Master Your Craft
Lifetime LMS & Faculty Access
24/7 online expert support
Real-world & Project Based Learning
Search Engine Indexing:
Once the crawling part is completed, the next step in the businesses is to ensure indexing of the website on the web. The index is where the pages you've found are kept. After a crawler finds a website, the search engine makes it much as a browser does. In doing so, the search engine analyses the contents of that page. All of this information is contained in the index.
Search Engine Ranking:
If someone searches, search engines their database for highly appropriate content and then order the content in the expectation that the searcher's query will be answered. This ranking of search results by importance is known as ranking. In general, you can conclude that the higher the rating of the website, the more important the search engine assumes that the site is to the query.
You can exclude spammers from part or all of your web, or advise search engines to avoid storing those pages in their indexes. While there may be reasons to do this if you want your content to be found by the searchers, you must first make sure that it is available to the crawlers and that it is indexable. Otherwise, it is as nice as it is invisible.
Hence search engines work deliberately with the help of 3 major functionalities described above.
Keyword Research:
Well, guys you had learned on how to present yourself in the search engine results. The next step is to determine which type of keywords that you need to target in your web content. And most probably, you would be aware of how to satisfy both the users of the website and search engines by writing quality pieces of content.
The importance of keyword research is to better analyze your target market and know how your belongings such as content, services or goods are being searched for.
Keyword analysis provides you with detailed search data that can help you answer questions the following questions:
What kind of things are people interested and searching for?
How many people are searching for a particular thing?
In what format they are interested to view that information like audio,video or blog posts, etc.
Here we are going to learn important tips and tactics that are required to build strong and quality content for the web users.
Before doing keyword research, firstly you need to know your customers or visitors data such as who they are, their goals, interests, region, age group etc.
Do you know what terms people are searching for? Definitely no because you are well familiar with the content and the things we used, but not your audience.
Discover the keywords:
You might have some idea about the keywords in your mind. Start searching based on them and they act as the great seed keywords for your search. Just enter your collected keywords in any one of the keyword research tools in order to discover the monthly average search volume and similar keywords as well.Upon entering you're keywords, you can easily get through some data related to those keywords along with search volume, based on that information, you can easily pull out the keywords that are mostly likely to fit into your content or business.
In the process of discovering the relevant keywords for your content, one can find many keywords that vary in search volumes. Mostly it is advantageous to go with the lower search volume keywords because they are less competitive when compared with higher search volume keywords.
In fact both low volume and high search volume keywords are important for the content, but knowing them will help you to prioritize the keywords better for your content.
Here are the few points to be noted in the process of selecting the right keyword for the content.
For the higher search volume keyword, it requires a lot of work to be done and typically known as keyword difficulty.
If you are going for higher search volume keywords , you can face great competition as it has already been in use by your competitors.
So target highly specific low search volume keywords for better advantages and they are known as long tail keywords in SEO.
Long tail keywords with low search volumes are highly recommended and they are more specific in the searches. Suppose if a person types flowers,one may think that he is just browsing the web, on the other hand if the person searches wedding decoration flowers prices shows the intention of the person to buy the things.
Analyzing the competitor's Websites:
Competition website research is an essential aspect of SEO search and analysis. By reviewing the websites of rivals, you can get ideas to develop your own online marketing strategy.
There are a range of competitor analysis tools designed to equate the website's search friendliness with the websites of its rivals. These tools are focused on different SEO metrics and are very easy to use, i.e. some tools require you to enter the URL of your website, the URL of the competitor and the targeted keyword, and the tool will tell you how well you are ranked against your competitors for that keyword.
Here are some important steps to be followed in order to analyze the competitor websites for best SEO keywords that drive more engagement and traffic.
First you need to find out your competitors. This can be done by searching your target keywords on Google and looking at the sites that display on the front page of your search.
As a next step, after preparing the list of your target competitors, then visit their websites. You need to perform a deep analysis of their keywords that rank for, quality of content, type of website either it is static or dynamic, etc. This information is strong enough to show how professional your competitor websites are and things you need to take in order to make your website in the similar way.
Next, just examine your competitor backlinks,number of links they acquired, anchor text, and check whether they are from the most popular websites, if so contact the webmasters of those websites to get backlinks for you. You can find many popular tools for backlink analysis, in the market backlink anchor text analysis is found to draw better results.
Analyze your competitor's social presence and check their content, posts on the social media platforms like facebook and twitter. Also check whether they are active or not.
SWOT analysis for the website:
SWOT stands for strengths, weakness,opportunities and threats. This analysis helps in determining the present and future estimate of any business or any website.
Strengths and weakness are the internal factors that are under the control of the organization or yourself, whereas opportunities and threats are the external factors which are beyond your control. With the help of SWOT analysis one can easily find the strengths, weaknesses and opportunities and threats related to a website.
The SWOT analysis involves establishing basic goals and objectives for your website. These goals or objectives should be observable and practical, i.e. raising income by 10% in the coming year, increasing click-through rates by 15%, decreasing shopping cart rates by 5%, etc. After you have defined your goals and objectives, you can start with the following SWOT analysis measures.
Strengths refers to the advantages that are not available to your competitors. These strengths help you to gain confidence, achieve greater results when compared with other similar niches. Quick setup, user friendly design, relevant and quality, and more engaging are the strengths of your website.
Weakness represents or just slows down your website when compared to that of similar niche competitor websites. The weakness of the website will prevent you from achieving your desired goals and objectives. Just go through the competitor websites if they represent the weakness in a more better way then follow him to improve your website.
Opportunities are related to the external factors to improve the website performance. This relates to the use of most prominent technology in your website for having outstanding performance and user friendly environment.
Threats refer to some external factors that deviate you from achieving goals and objectives. These threats are beyond your control, if you neglect your website progress will be down. Some common threats related to websites are software privacy, changing customer demands and needs, unfavorable government rules, fraudulent activities, etc.
Choosing the right keywords for your website:Keywords are phrases used by people in search engines to locate the information they seek. Related keywords and phrases help improve profitable traffic to your website.
So if you're looking for the right keywords and phrases, keep the following points in mind.
Using Long Tail Keywords typically refers to the phrases of 3 to 5 sentences. Such keywords are considered suitable for SEO, as people at the buying stage prefer to use longer phrases to search for goods or services. Long sentences are often found to be less competitive than shorter keywords and help you draw targeted traffic.
Latent semantic indexing incorporates the related terms along with main keyword phrases. If the search engine sheets some semantic words of your page then Google assumes you as more relevant and authenticated.
In order to keep the most popular keywords, just keep an eye on the recent trends in the current market. If you find a trending search query related to your niche then you can easily increase traffic to your website.
Location based keywords help you to add a country, state or city name to your keyword to stand out from the crowd. It will help you obtain a higher ranking in your local search results.
Identify the important keywords for your competitors and pull their traffic to your website. By using the keyword spy you can easily identify the keywords of your competitors that are driving more traffic for their websites.
Tools for Keyword Research:
Keywords are the important elements to be considered for effective SEO. Keyword research gives you important keywords that allow your websites to rank higher in search results. Thus, keyword research can be regarded as the basis of SEO.
A variety of resources are available for keyword analysis. Some common resources are listed below:
Google trends: google trends is a free tool from Google to find out and compare the traffic of different keywords at one place. It allows you to enter several keywords, search history and category, and use a position philtre. Only enter the data and show how high a specific keyword ranks along with the reason for its popularity, such as press coverage, social media, etc.
Keyword Spy: Keyword spy is a seo optimization tool designed to keep an eye on your competitor keywords. Its free version provides many features; the Domain Spy Tool is one of them that allows you to type the domain into the search box and provide you with data such as what keywords the site spends most, how much the site spends on paid searches and who the competitors are etc.
Keyword Discovery: It is the most popular keyword tool and collects the data from the top 200+ search engine like Google an dYahoo, etc. The tool also features various research options like filters, misspellings, keyword permutations, trends, etc.
Google Keyword planner: Google keyword planner is one of the most widely used keyword research tools by many website owners. It is a free platform and comes with Google Adwords. The thing you need to do is to create the Adwords account before accessing this account. It also comes with filters and match types to find out the most profitable keywords for your websites.
Semrush: This tool is very flexible and convenient for the users to go. Here there is no need to add keywords just type your Websites address along with your competitors and compare them. You can see all the keywords your competitors are ranking for. You can easily identify the keywords that you're not targeting.Moreover in the paid search, you can identify the competitors keywords, their biddings and use them for your organic benefit.
On-Page Optimization:
On page optimization leads to all actions taken by SEOs on the website to boost the ranking of the blog on the search engine results pages(SERPs). These measures relate to content and the HTML source code of a website, e.g. meta tags, keyword placement and keyword density, including the technical set-up, content and user-friendliness of the site. So the optimization variables on the page are linked to the elements of your website.
So, by doing on page SEo you can easily control all the elements of your website at your fingertips. For instance, as a website owner you can easily control the flow and quality of content, meta tags, meta descriptions and technical issues related to the website.Moreover the issues related to on page SEO are under your control, so you can easily rectify them to improve your rankings on the search engines.
In general there are many SEO factors to be considered for doing on page SEO and ultimately they will help to get rank higher on the SERPs.
Some of the most prominent on page SEO factors includes:
SEO page title: Your title will specify and tell more to the search engines and users of the content. So it should be structured properly. It tells you're entire description of your post in a single line. Incorporating title tags with SEO keywords will help you to boost the ranking on the search engines.
SEO Meta-Description Tag: Meta description acts as an important element i.e snippet of you're page that appear below the URL of you're page.This meta description should contain the most engaging keywords, relevant content to the users and search engines so that your page can have many click by the users.
Place the keywords in H1 heading: For your content to get higher ranking on the search engines place SEO keywords in your H1 headings.
Make sure to use a canonical tag when you are using two URLs with similar content.
At present most users are searching for long contents with detailed explanations about the topics. So elaborate and prepare the lengthy topics.
Images in the content to be optimized,so you need to set alt attribute before uploading along with description as well.And also dont save the images with image1.jpg , save them using their descriptive names so that they will be shown in the search engines easily.
Always and all times search engines look for the fresh and updated content, so replace your old content with new updated content regularly.
Internal link building among the pages of the website helps to get more exposure to the traffic. However, you can also use the outbound links but in a limited way, try to use only trusted outbound links from Google.
Make sure to include the keywords in your URL, as it helps the search engines to recognise easily.
Sitemap plays an important part in the seo and helps search engines in indexing of all your pages of the site.
Create the content in an more attractive, readable and organized form by using proper titles, highlighting the important points, using bold, italics, avoiding large paragraphs, making spacing between the paragraph to paragraph, and make your content more appealing by using the CSS styles.
Optimizing an URL can be performed in two different ways one is URL optimization and URL structure. The url of the page is called a sslud and it is the eprmanaent link. An optimized url should be less than 255 characters and includes -"hyphen" in the words between the URL. Moreover the Optimized url should be descriptive and includes your targeted keywords.
Internal and external link building helps to make your site more trustworthy and is an important part in SEO.
Your website should be considered faster by the search engines, if the page loading speed increases when compared with other competitor sites.
Your website development should be mobile friendly because more than 60% of users are using mobile devices. So if your website is mobile and user friendly, you can attain a decne traffic for your website.
Offpage SEO:
Off-page optimization refers to the techniques that are to be performed outside of the website so as to improve the rankings of the website on the SERPs. When compared with on-page optimization, it does not directly deal with the content of the website, so off-page optimization is not under the control of the website onwer.
For the website to rank higher off-page optimization is as important as on-page optimization. So you need to apply some off page seo factors to make your website rank higher. The off page seo factors includes link building, link exchange, social media promotion, videos, blogging, press release, directory submission, RSS feeds submission and performing competitor link analysis, etc.
Off-page SEO helps to get more visits, clicks and better social exposure of the website. Off-page SEO is a long term process in attaining the backlinks for the website from the social media and high domain authority sites than yours.
For doing off-page seo for your website, there are 3 links to be done, they are natural, built and created links.
Natural links come to your website naturally, there requires no effort to get those links.if a person has written a content related to your website and mentions your website as a reference it is termed as natural link. Built links are generated with the help of the outreach campaigns. The created links are generated by submitting the content on forums, directories and press releases, etc.
The techniques to be followed for doing off-page optimization for your website are as follows:
From the SEO point of view quality content always plays a prominent role in the search engines. So creating a quality, relevant content that can be easily accessed by everyone helps in getting natural links for your website.
Many of the blogs offer guest writers to contribute their ideas for their blogs. Simply select the websites relevant to your niche for doing guest blogging on their websites. Prepare the wonderful content for the other websites because if it does not meet their guidelines, they definitely won't publish the content.
One of the important aspects of doing off-page SEO is through social media engagement. Just interact with other people, industry experts through different means of social media channels like facebook, twitter, so as to make your website popular and to attain backlinks from them.
Also you can find some social bookmarking sites where you can easily promote your website for free. You can just create a page of your business or blog post, upload by placing a link of your website. It helps in attaining traffic to your website and also increases domain authority as well.
You can interact with the outreach influencers for your available content with genuine and relevant links in the content. If they decide to post your content on their websites, you can simply get a backlink for your site.
You should actively participate in the forums, group discussions that are most relevant and specific especially to your industry.Better build connections with the communities in the forums and use Do-follow forum for best output.
In order to achieve or build backlinks for your websites, simply upload your content in the blog directory submissions.
You can also find high PR article directories for submitting your content. Prepare quality and high engaging content and upload in those article directories as well.
Actively participate in questions and answers sessions that are offered by various websites such as quorara. Include a link to your website to the answers where there is a greater scope and visibility.
Just find out popular video submission websites and prepare videos related to your website with eye-catching titles, description tags and reference links and submit them.
Do check for image and infographic submission websites, where you can upload the images, infographics of your website. Prepare the images with labelling parameters such as title, meta description,title tag, alt tag for images, visual representation of the data using charts, graphs etc.
Web2.0 submission is an off-page seo technique where you need to create sub domains from the higher domain authority websites like medium, blogger, etc.
In order to attain the best local seo optimized ranking simply go for Google my business.
Tracking the SEO performance of the website:
You have learned about the on and off page seo techniques, after applying those techniques, you need to evaluate and track the performance of your website.
If you measure the performance of your work, when something went wrong you can easily identify and rectify them. First set goals for your business and share them with others to achieve them easily.
When everything has been set, you need to evaluate the business with some metrics like engagement rates, conversion rates, time on page, pages per visit, search traffic, scroll depth, bounce rate keyword rankings, backlinks to reach your end goals.
Here are some seo metrics you need to measure to reach your set goals on time.They are:
Engagement Metrics: Just check how people are behaving and respond when they reach your website.
Conversion rates: conversion rates are the number of conversions divided by the number of unique visits. It helps in knowing the return on investment(ROI).
Check with how long the people stay on your page.
Also check how many pages the visors are looking per visit.
You need to check with the bounce rate i.e many people visit the website but leave without browsing any feature.
A perfect metric to measure your audience is the scroll depth feature, how well the users scroll down the pages.
Search traffic is any important seo metric that measures how much traffic is your website getting. In order to uncover the different patterns of search traffic just use the google analytics feature.Google analytics a free tool to measure your web traffic. You can easily gather the data related to the traffic, and many important things related to the content.
With the help of google analytics you can easily know the total amount of traffic your website is getting, organic traffic, searhc traffic, paid traffic, sessions per visit, page views, traffic for specific campaigns, click through rate(CTR), etc.
You can also measure some additional seo metrics such as domain authority, page authority, keywords ranked for, number of backlinks, etc.
In order to track all the above mentioned features there are several tools in the market such as MOz Pro, Semrush, where you can easily get through your site's health, site's position in Search engines, link building metrics etc.
Conclusion:
If you are more serious about improving your website traffic without having any knowledge on SEO. Learning the basics is important in achieving your business goals. Simply go through the topics that stay worthy for your dedication and attention.I recommend this SEO tutorial because we have covered all the concepts detailed that will help you to clarify all your donuts on seo and build a quality website that gains higher ranking in serps. Moreover another added benefit for your website success is that every year Google is coming up with an updated algorithm so as to improve search results.
Other Articles: