What is SEO?
Enhancing the appearance and positioning of websites in organic search results is the aim of search engine optimization or SEO. Because organic search is the most common way for users to locate and access online material, having a strong SEO plan is crucial for increasing both the quality and quantity of visitors to your website.
Interested in learning SEO Join hkr and Learn more on SEO Training
Who is an SEO Specialist?
A website that has undergone testing, analysis, and adjustments to make it more search engine-friendly will rank higher in the search results on popular search engines like Google and Bing.


Identifying strategies, techniques, and tactics to enhance website traffic and achieve a prominent position on search engine results pages is another responsibility of an SEO practitioner. By generating additional leads for the business, a user can open up fresh prospects for it to expand and generate revenue.
Need for SEO
Even the most established companies realised they needed to accelerate the shift to digital as clients started shopping online in previously unheard-of quantities.
The importance of SEO for their online presence and the advantages of employing someone to manage their SEO is misunderstood by many companies and brands. In addition to being crucial to the user conversion or engagement process and the buyer funnel, organic search has a significant impact on the success of the majority of organisations' websites.
Any knowledgeable SEO wants to provide a strong foundation for an eye-catching website with an easy-to-use user interface that can be easily found in search thanks to the authority and trust of the company and its online properties.
Responsibility of SEO Specialist
Search engine optimization copy and landing page optimization
Continual keyword research, including the identification and exploitation of keyword opportunities
Analysing and putting into practice suggestions for content for organic SEO success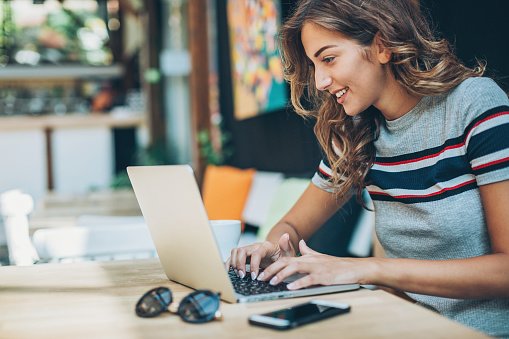 SEO Training Certification
Master Your Craft
Lifetime LMS & Faculty Access
24/7 online expert support
Real-world & Project Based Learning
SEO Specialist Essential Skills
Because in order to thrive in SEO, you need to have both hard skills (things you can study or be taught) and soft skills (the way one interacts with others).
Some of the essential Skills required for an SEO Specialist are
Research and troubleshooting: Writing skills and good research skills (both SEO and subject-based) are at the top of my list if the practitioner is content-focused. The most crucial abilities slant towards technical knowledge if the practitioner is a technical SEO, although even has several subsets.
Critical Thinking: Critical thinking is a crucial talent for SEO experts to master. The SEO environment is awash in noise and claims, each of which is supported by variable amounts of research and anecdotal evidence. Too frequently, much of this information and advice is copied verbatim and applied to individual circumstances without any more thinking in the hope that the consequences will be the same.
Problem-solving: Ability to think strategically and solve issues. We frequently lose sight of the big picture of what is happening between the website, the search engines, the potential visitors, and the business the website represents because we are so mired down in the details of various SEO chores.
Experimenting: The key to SEO success is experimentation. Something that functions well in one business or industry might not necessarily function well in another. Without testing, you cannot evaluate that.
Adaptability: SEM is a spectrum. As a result, mastering every skill is challenging (Technical, Data, Content, PR, Story Telling, Management, and more). These competencies alter as Google and search do. Every Google algorithm influences how we approach SEO.
Want to know more about SEO, visit here SEO Tutorial
Different Job Roles in SEO
Right now, there are several career chances in SEO. Options for in-house SEO employment, SEO roles at marketing agencies, and independent SEO opportunities are all available. In-house SEO specialists will be employed by a business to oversee pertinent facets of its SEO activities. Larger businesses with a significant web presence frequently employ in-house SEO personnel. They might also have several brands or divisions inside the business, each with unique SEO requirements.
SEO Executive Job Description:
Enhancing client websites to increase online traffic is the responsibility of the SEO executive. They put a lot of emphasis on keyword research, content duplication, and link development.
For the task of creating optimised online content, we are looking for a result-driven SEO executive. The duties of the SEO executive include collaborating closely with the marketing team to meet SEO goals, calculating ROI and SEO success, and helping to maintain the website's architecture to keep it user-friendly.
SEO Executive Salary:
The average yearly income for an SEO executive in India is 2.0 Lakhs, with salaries ranging from 1.0 Lakhs to 3.8 Lakhs. Salary projections are based on the 11.9k most recent wages for SEO Executives.
SEO Analyst Job Description:
The search engine optimization (SEO) analyst will identify and apply SEO tactics as a member of the SEO team to enhance website traffic via keyword searches and organic search engine traffic.
Analyses the allocated website's current search engine optimization (SEO), including the site structure, page structure, and internal linking structure; finds and offers suggestions to improve each area.
Helps with the creation, definition, and execution of coordinated SEO strategies and campaigns that will increase site traffic over the long term and sustainably.
SEO Analyst Salary:
The average yearly income for an SEO analyst in India is 2.5 Lakhs, with salaries ranging from 1.2 Lakhs to 5.0 Lakhs. Salary projections are based on SEO Analysts' most recent 5k salary.
SEO Specialist Job Description:
Create SEO tactics that boost the business's position in search engine results. Research SEO keywords to be included in the company's website and marketing materials.
To demonstrate the success of your marketing initiatives, set measurable goals.
Keep tabs on daily performance indicators to gauge the success of your SEO campaign.
Work along with others in the marketing division to oversee SEO strategy.
For your website, provide informative and interesting blog posts and page descriptions.
For the best SEO and search engine positioning, update website links and content.
SEO Specialist Salary:
The average yearly income for an SEO specialist in India is 3.6 lakhs, with salaries ranging from 1.8 lakhs to 7.8 lakhs. Salary projections are based on SEO specialists' most recent 1.3k salaries
SEO Manager Job Description:
Creating and putting into practice efficient search engine optimization (SEO) techniques
coordinating initiatives in content, design, social media, pay-per-click (PPC) advertising, and other areas
directing onsite and remote optimization projects and tracking results
SEO Manager Salary:
The average yearly income for an SEO Manager in India is 6.0 Lakhs, with salaries ranging from 3.0 Lakhs to 15.4 Lakhs. Salary projections are based on SEO managers' most recent 1.7k wages.
SEO Content Writer Job Description:
Your main duty will be to write interesting, valuable articles that consistently rank highly in search engine results for our target audience. You must be well-versed in the fundamentals of SEO and possess the ability to nimbly work keywords and keyword variations into your content.
Producing excellent content that is optimised for search engines for both [Company Name] and our external clients
delivering [XYZ] words of factually accurate, educational, entertaining, and grammar-error-free writing per day. Putting the editorial team's opinions and recommendations into practice. Another is to follow the internal linking requirements and include the mandatory internal links from content briefs in your articles in the appropriate context.
SEO Content Writer Salary:
The average annual income for an SEO Content Writer in India is 3.0 Lakhs, with salaries ranging from 1.3 Lakhs to 6.3 Lakhs.
Top 30 frequently asked SEO Interview Questions
Conclusion:
Use the specific focus keyphrase in the conclusion of your article if you want to compose one that is search engine friendly. Your focus keyphrase would fit well and naturally in the title of your conclusion. Returning to the fundamental issue which should be closely related to a target keyphrase is the need.
Related Articles