The normal content information has less effect than showing them in graphs and tables. Even they are useful for giving complete details of a company to its own staff and motivate them towards the organization's goals by using graphs, tables and also data visualisation tools. We may have doubts like there are many tools of data visualization available in the market. But which one we have to choose. Because, in this competitive world everything has competition. Each one have their own qualities prons and corns. So, automatically the dough will rise here are two tools which may reach your requirements. They are the looker and tableau here again we have another drought which one we have to select let see the details of these both tools.
Looker
A powerful platform which is used for data analysis. Which is very useful for both small and large organizations and helped them alot in their data analysis.
Pros:
It provides easy and interactive visualizations.
It follows a special modeling language and is simple to use.
It has great customisation and offers heatmaps, web charts, word clouds, bubble charts, etc.
It integrates the big database and being an intuitive database is enough for it there is no need of extra data it also offers code blocks for your specific needs.
It contains the customer and technical support. It works on both Mac and Pc. It can easily send a link from the single tool. Not only on a desktop we can use it in mobiles and tablets also.
As there are many benefits there are some drawbacks also but it's not a big problem because everything has its own pros and cons. Let us see drawbacks also because we have to know every angle to let us see.
Cons:
One of its drawbacks is lack of flexibility because of its simplicity. It became a drawback for it.
For longer matters and issues we have to wait for a long time. It takes a lot of time to load large size data. It is also becoming a drawback for it.
Sometimes it needs a manual process. We need to use spreadsheets. When it comes to price it is not fixed or particular, they customise it based on our needs.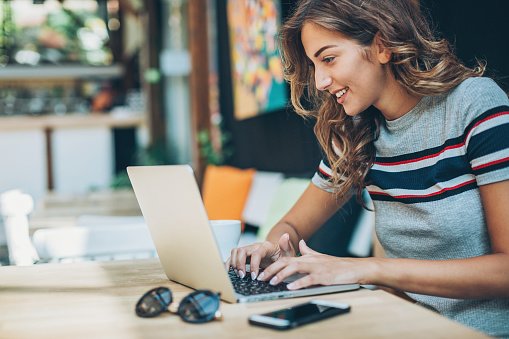 Looker Training
Master Your Craft
Lifetime LMS & Faculty Access
24/7 online expert support
Real-world & Project Based Learning
Tableau
Its specialisation is designing the data into beautiful visualisation which attracts people's eyes towards them. Users can easily connect to this beautiful visualization.
Pros:
They used advanced techniques. It also has features like drag and drop.
In this we have graphs, charts and maps. It also maintains some special features for visualisation.
There is a choice for users; they may install it in their own computer as an app or they can use it generally. It creates beautiful visuals with interactive and easy interpretation.
It maintains additional features like a special file connector and storyboarding. It also used to show future possibilities for the company.
The dashboards which they maintain are fully customised. It also has a single sign on feature along with easy embedding.
It is user friendly, it maintains access to the web based analysis.
It also allows its user to convert their content into different formats and share the analysis. It integrated with a large number of resources. Not only for the desktop it is useful for the mobile and tablet also.
Like looker it also have its own drawbacks but varies from the looker
Cons:
Its dashboard may consume the time Which became one of its dashboards.
Another drawback for this is sometimes when it is dealing with long files it takes minutes to load which delay the workflow.
The other drawback for this tool is there is a limit for graphs in some cases when we are representing our data. When it comes to price, it has no fixed price. They have flexibility in the price they charge according to our needs only.
Key differences between Tableau and Looker:
It is a little bit tough to decide which visualization tool is better Because they both Perform well and have almost equal capabilities.
Data visualization :
For visualization tabulae uses structured and unstructured forms of data. And also use special features like file connector and storyboarding. Looker uses customised forms to create visualization and gives choice to users to select visualization templates.
Analytics:
When it comes to analytics, looker seems to be good because it performs an exclusive function on analytics it maintains blocks which are fully customised for our needs.
Online Analytical process:
Tabulae is better for its online process of analytics by using OLAP for those companies which are looking for OLAP usage it looks to be a good choice.
Integration:
Tableau uses CSV for integration which is a source for a broad range of data. Looker uses API for integration with SQL and also allows third party applications.
Big data integration:
Looker uses sources like snowflake, Amazon redshift for data extraction. Tableau uses Teradata, Microsoft SQL, Oracle for data extraction.
Decision services:
Looker helps the users in understanding the functionality of the system with the assistance of experts. It also provides training and workshops facilities. Tableau provides insight for business performance which can be used for decision making. It provides fraud detection tools for users.
Document management:
Looker converts the information or form the documents in the form of HTML, TXT, CSV, PNG and google spreadsheets. Tableau exports the information in the form of images, PDFs, crosstabs, etc.
When it comes to price, they both are similar. They charge for their services according to company requirements only which bring variation for small and large organizations it is good news for companies. The looker is completely browser based. There is no special need for installing software and use of the desktop. We can easily use it with the help of a browser only if there is no need for a desktop. We can manage it with the help of tablets and mobiles also which seems to be a cool feature. In a looker there is prioritization for customer feedback. Tableaus advantage is it uses OLAP and big data integration in reporting.
Conclusion
Both of them have similarities like pricing at the same time there are many differences which varies them from one another even though they are different from one another both of them are very popular visualization tools available in the market. They both are very good at their services It is not possible to decide which one is best because they both are good at their services they both have their own drawbacks also which one we have to take is based on our needs and requirements. We can choose one from them based on our requirements which one can reach your company requirements. Instead they both are very good visualization tools.