Looker vs Tableau
Last updated on Dec Fri, 2022 2634
Looker vs Tableau - Table of Content
The normal content information has less effect than showing them in graphs and tables. Even they are useful for giving complete details of a company to its own staff and motivate them towards the organization's goals by using graphs, tables, and also data visualization tools. We may have doubts like there are many tools of data visualization available in the market. But which one we have to choose. Because in this competitive world everything has competition.
In this blog we are going to discuss the required topics like what is a looker, why is a looker, what is tableau, why is tableau, comparison between looker and tableau, advantages of a looker, disadvantages of a looker, advantages of the tableau, disadvantages of the tableau.
What is Looker
Looker is a powerful platform which is used for data analysis. Which is very useful for both small and large organizations and helped them alot in their data analysis. It is a cloud-based business intelligence platform created to explore and analyze data, and the solution helps organizations to capture and analyze data from multiple sources, which helps to make data-driven decisions. It is very easy to use for a regular user, which most of our customers are, when our email is activated, we have access to the product and new users require very little direction to start getting value out of it. It is a very complete tool which allows us to build customized dashboard and KPI tracking reports.
We have the perfect professional Looker Course for you. Enroll now!
Why looker
Looker Powers Data Experiences
:
It provides us the tools, which helps us to power a multitude of data experiences, which is from modern business intelligence and its embedded analytics to workflow integrations and custom data apps. Without considering where your data resides, it provides a unified surface to access the truest, most latest version of our company's data. And with data integrated into customers daily workflows, businesses can extract value from their data at web scales.
Common data model over all our data
:
Looker optionalize BI for everyone by using powerful data modelling that abstracts and underlying data complexity at any scale, which helps to create a common data model for the entire business.
Embedded Data Experiences
:
Looker helped to embed analytics anywhere with rapid time for value and customise the feel and look of our data experience and a library of popular integrations that put us in control.
What is Tableau
Its specialisation is designing the data into beautiful visualisation which attracts people's eyes towards them. Users can easily connect to this beautiful visualization. It saves us time when updating daily and weekly reports, which currently reside in spreadsheets. That is why Tableau separates the data layer from the presentation layer, which makes updating a spreadsheet data source a trivial append to the bottom of our source spreadsheet. It is used to reduce the burden on our IT team by enabling end users to conduct meaningful analysis, make useful discoveries and build interactive dashboards with much less technical support versus traditional tools. It is a way to expand the frequency, depth and variety of data used in our businesses that is most importantly, it's visual analytical capabilities are simple to use.
Become a Looker Certified professional by learning this HKR Looker Training in Noida !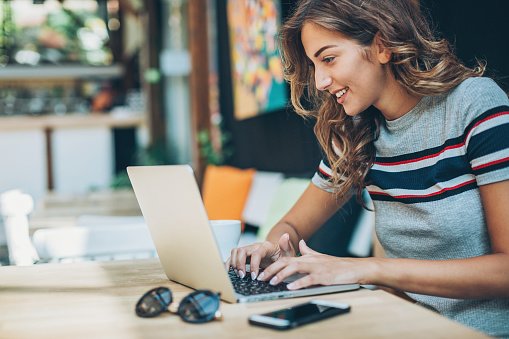 Looker Training
Master Your Craft
Lifetime LMS & Faculty Access
24/7 online expert support
Real-world & Project Based Learning
Why Tableau
It is greatly used for data, which can be analyzed very fastly with it, and also visualizations are designed as dashboards and worksheets. It provides a facility for one to create dashboards, which provide actionable insights and runs the business forward. Its products always operate in virtualized environments when they are configured with the structured underlying operating system and hardware, that is used to explore data with limitless visual analytics. Some special features of Tableau are Real-time analysis, Data blending, Collaboration of data, Allowing to work on without technical knowledge, etc.
extracted data from Tableau Desktop may be published to its Server, that is an enterprise platform where the collaboration, distribution, governance, security model, and automation features are supported by tableau. By using Tableau Server, end users can gain access for the files from all locations, it can be a desktop or a mobile phone. Tableau Business Intelligence and Data Visualization tool has been placed in the Leader's quadrant, that is designed for seven consecutive years in the Business Intelligence and Analytics platforms by the IT research firm, Gartner.

Comparison between looker and tableau
It is a little bit tough to decide which visualization tool is better Because they both Perform well and have almost equal capabilities.
Data visualization
tableau:
For visualization tabulae uses structured and unstructured forms of data. And also use special features like file connector and storyboarding. Its Expressive visualization helps to enable us to get beyond static charts, used to create multi-faceted views of data and explore every dimension. The rise of big data and the growing public awareness of its power has created this moment for data visualization, it is changing the way the world looks at data. It is perfect for developing creative and powerful data visualizations for any organizations, and offers professionals looking to spot trends, outliers, and patterns an insightful, data-driven business focus, which truly separates the signal from the noise.
Looker:
Looker uses customised forms to create visualization and gives choice to users to select visualization templates. It helps our data to make an impression with Looker's data visualization software, and maximize impact and tell a more compelling story by using tools which allow for deeper analysis. Its Interactive and dynamic data visualizations and dashboards give us the flexibility to drill down into our data when maintaining a secure, birds-eye view of operations. Either it's booking a meeting with a rep, or sending a team group text, or emailing a customer about a delay, It provides an easy, user-friendly workflow.
If you want to Explore more about Looker? then read our updated article - Looker Tutorial
Analytics
Looker:
When it comes to analytics, looker seems to be good because it performs an exclusive function on analytics it maintains blocks which are fully customised for our needs. It enhances the tools, which we are already using by infusing new and relevant data. It unifies and empowers your teams to make more effective informed decisions. Data Invigorates our workflows with fresh and reliable data, it provides teams unified access for the answers they need to drive successful outcomes.
Tableau:
Tableau is better for its online process of analytics by using OLAP for those companies which are looking for OLAP usage it looks to be a good choice. It promotes an investigative flow for continuous and flexible cohort analysis and moves through different perspectives fastly by slicing and dicing the data along with many dimensions we want. Its Automated clustering machine learning technique helps to improve our segments. It is often helpful for spotting difficult to see patterns in data sets with high dimensionality.
Integration:
Tableau:
Tableau uses CSV for integration which is a source for a broad range of data. It is one of the core scenarios used for Analytics Extensions is the integration of predictive models, and into Tableau visualizations. Its dynamic integrations provide real-time predictions on the latest data, flexible scenario testing, and predictions on filtered datasets, the Additional configuration in Tableau Server is needed to enable external advanced analytics functionality.Tableau uses Teradata, Microsoft SQL, Oracle for data extraction.
Looker:
Looker uses API for integration with SQL and also allows third party applications.We can get more value from our data, faster, with Its connections, Looker's simple configuration makes data available within minutes and all from the Its UI. No need to spend weeks or months testing our new analytics tools, create a complete analytics suite by using Looker in under 24 hours. We may use Looker connections in conjunction with Its Blocks used to gain holistic analytics straight out of the box, then customize your dashboards and reports with the flexibility of Looker's modeling layer.Looker uses sources like snowflake, Amazon redshift for data extraction.
Decision services
Looker:
Looker helps the users in understanding the functionality of the system with the assistance of experts. It also provides training and workshops facilities.
Tableau:
Tableau provides insight for business performance which can be used for decision making. It provides fraud detection tools for users.
Document management
Looker:
Looker converts the information or form the documents in the form of HTML, TXT, CSV, PNG and google spreadsheets. a folder in Looker is a container, which stores content, and that content in Looker can take the form of either a Look, that is a saved snapshot of the data, which results from a query. A dashboard, that is a collection of files showing visualized query results, and folders enable us to organize our Looks and dashboards into logical buckets. Its folder needs a user to have the view access level to see it, and the Manage Access, and provide edit access level to change its contents. The folder access level needed to organize our personal folder and possibly other folders, and the ability to view.
Tableau:
Tableau exports the information in the form of images, PDFs, crosstabs, etc. Its Data Management helps us better manage, and the data within our analytics environment. Tableau ensures that trusted and latest data is always used to drive decisions. Tableau fro. data preparation to cataloging, search, and governance its Data Management will build, Its Data Management provides the visibility and control required to drive trust in your data environment, and allows everyone to be confident the right data is being used for analysis, Tableau helps to Empower self-service data prep and analytics, along with more ease by operationalizing and automating your data management.
Data Modeling
Looker: in Looker, a model consists of a combination of dashboards and Explores. Look ML elements differ from other models if a model is not categorised as a specific model, but the file placed in the Models section of the Looker IDE is defined as a model. The model name can be taken from the file name and must be peculiar within your section, even within different projects. In addition to several model-level settings, a model file has explored declarations.
Tableau: every data source we create in Tableau consists of a data model. A data model might be a single table which is simple or consists of multiple tables that use various combinations or joins, relationships and unions.
The data model consists of two layers:
The default view in the Data source page canvas is the logical layer of the data source. Users merge data in the logical layer with relationships or noodles.
The second layer is the physical layer. Users combine data between tables by using joins or links opened in a new window and unions. There is at least one logical table for at least one physical table in this layer.
Reporting
Looker:
Looker reporting is used to review customer data and extract data to improve business growth. Looker functions as a big data analytics platform and business intelligence software that helps in exploring, analysing, and sharing real-time business with ease. Looker's effective Reporting and Dashboarding Method runs this process.
Tableau:
Tableau is a prominent BI tool that helps collect, analyse, and visualise data. It is recognised as one of the top reporting tools in visualisation. Tableau reporting method of processing information from raw data and converting them into understandable charts and graphs. A Tableau is a reporting tool and a data visualisation tool. Its data simplification is very easy and can be understood by both non-technical and technical users.
speed
Looker: Looker takes more time when compared to Tableau. It takes time to analyse data and extract reports, and it displays all received information at a time; the dashboard is faster and heavy.
Tableau: Tableau delivers its visualised reports in a few minutes. Users can transfer reports offline and online. To complete the process, it doesn't take much time like Looker. The desktop version with 20GB is slow, but the cloud service loads fastly.
Security
Looker: In security, both Looker and Tableau protect their users. Users can change security settings like HDAP, two-factor authentication, HTML sanitisation and Google authentication in Looker admin settings.
Tableau: It also has security features on all levels. The data is completely secured, and you can put a password to protect your dashboards, reports and spreadsheets at any time. Users can restrict access to particular users by giving access permission to them.
Operating System
Looker: it can work on Windows, Mac, and Linux Operating Systems. In addition to these, in 2021 Looker mobile edition to android and iOS editions launched.
Tableau: It can work on Windows and Mac and Android and iOS platforms. In 2019 they launched a fully redesigned version on Tableau Mobile.
Mobile Support
Looker: it is a web-based service; recently, they developed a mobile application that can also be accessed by cloud services.
Tableau: it works on both web and mobile versions. iOS and Android versions are compatible with Tableau.
Pricing
Looker: Looker is expensive compared to Tableau; its price ranges from $3000 -$5000 per month for ten users. Users can find different subscription plans and utilise a free trial version of Looker.
Tableau: Tableau offers a free trial version and provides different subscription plans for their user's price changes depending on the type of version and service used. It offers monthly subscription plans from $70 per month for a single user.
Looker vs tableau
When it comes to price, they both are similar. They charge for their services according to company requirements only which bring variation for small and large organizations it is good news for companies. The looker is completely browser based. There is no special need for installing software and use of the desktop. We can easily use it with the help of a browser only if there is no need for a desktop. We can manage it with the help of tablets and mobiles also which seems to be a cool feature. In a looker there is prioritization for customer feedback. Tableaus advantage is it uses OLAP and big data integration in reporting.
Click here to get frequently asked looker interview questions & answers
Check out our New Interview Questions Video. Register Now Looker Online Training to Become an expert in Looker.
Key Features of Looker & Tableau
Looker
Lookers Extension Framework helps developers in creating complete applications in time.

The API explorer of Looker is an easy to explore and interactive API. It helps developer resources like language-specific and interactive features.

Lookers filter has improved settings. Looker dashboard can connect its filter components.

Looker developers can learn, collaborate, discover and adopt platform functionality in Looker Developer Portal. This new portal will save time.

Looker has expanded its offering for analysing and activating customer-centric data:

Looker unfolded its customer-centric data program to analyse and activate data.
Tableau
In Tableau, users can instantly collaborate and share data in the form of visualisations, dashboards etc. In real-time using pie charts, bar graphs, bullet charts and histograms etc.

Data can be shared securely from different sources such as on cloud, on-premise, and hybrid models.

Data in Tableau is secured and has a foolproof security system which requires authentication.

Tableau's powerful feature is to predict and use time series.

REST API is extended by including more metadata information options, returning Tableau server version, and user-oriented filtering.
Advantages and Dis Advantages of Looker and Tableau
Advantages of looker
It provides easy and interactive visualizations.

It follows a special modeling language and is simple to use.

It has great customisation and offers heatmaps, web charts, word clouds, bubble charts, etc.

It integrates the big database and being an intuitive database is enough for it there is no need of extra data it also offers code blocks for your specific needs.

It contains the customer and technical support. It works on both Mac and Pc. It can easily send a link from the single tool. Not only on a desktop we can use it in mobiles and tablets also.
As there are many benefits there are some drawbacks also but it's not a big problem because everything has its own pros and cons. Let us see drawbacks also because we have to know every angle to let us see.
Disadvantages of looker
One of its drawbacks is lack of flexibility because of its simplicity. It became a drawback for it.

For longer matters and issues we have to wait for a long time. It takes a lot of time to load large size data. It is also becoming a drawback for it.

Sometimes it needs a manual process. We need to use spreadsheets. When it comes to price it is not fixed or particular, they customise it based on our needs.
Advantages of tableau
customised. It also has a single sign on feature along with easy embedding.
It is user friendly, it maintains access to the web based analysis.
It also allows its user to convert their content into different formats and share the analysis. It integrated with a large number of resources. Not only for the desktop it is useful for the mobile and tablet also.
Like looker it also have its own drawbacks but varies from the looker
Disadvantages of tableau
Its dashboard may consume the time Which became one of its dashboards.

Another drawback for this is sometimes when it is dealing with long files it takes minutes to load which delay the workflow.

The other drawback for this tool is there is a limit for graphs in some cases when we are representing our data. When it comes to price, it has no fixed price. They have flexibility in the price they charge according to our needs only.
Conclusion
Both of them have similarities like pricing at the same time there are many differences which varies them from one another even though they are different from one another both of them are very popular visualization tools available in the market. They both are very good at their services It is not possible to decide which one is best because they both are good at their services they both have their own drawbacks also which one we have to take is based on our needs and requirements. We can choose one from them based on our requirements which one can reach your company requirements. Instead they both are very good visualization tools.
Related Articles:

About Author
As a senior Technical Content Writer for HKR Trainings, Gayathri has a good comprehension of the present technical innovations, which incorporates perspectives like Business Intelligence and Analytics. She conveys advanced technical ideas precisely and vividly, as conceivable to the target group, guaranteeing that the content is available to clients. She writes qualitative content in the field of Data Warehousing & ETL, Big Data Analytics, and ERP Tools. Connect me on LinkedIn.
Upcoming Looker Training Online classes
Batch starts on 6th Oct 2023

Sat & Sun (6 Weeks)

Fast Track

Timings - 08:30 AM IST

Batch starts on 10th Oct 2023

Mon & Tue (5 Days)

Weekday

Timings - 08:30 AM IST

Batch starts on 14th Oct 2023

Mon - Fri (18 Days)

Weekend

Timings - 10:30 AM IST
FAQ's
Both Looker and Tableau are equally good enough if you want to choose. In the long run: you can consider Looker if your company needs to be a fast and straightforward system rich in visualising. Or you can choose Tableau if you want deep data analytics or economics for a small group of companies.
Looker has its privilege in looker blocks and in platform exclusive analytical functions but Tableau is better at analytics Looker blocks are built functions that are completely customisable with users requirements.
Yes, Looker is a bit more expensive than Tableau. For big companies, Looker is affordable, and they can customise their priorities and expand their business. For smaller companies, it is not a feasible option to consider.
Looker pros :
its UI / UX functions are accessible. Anyone can build its visualisations
Its cloud portal allows analysts, developers and non-tech users to access everything.
Looker cons:
Set up a dedicated team to look into looker production or development modes and regularly maintain all the codes.
Adopting a new language (LookML) & the model-view approach for the end-users
Tableau pros:
It is easy to use and mobile-friendly
Uses multiple data source connections so that users can access data anytime.
Tableau cons:
Pricing is high, and it is not a feasible option for small and medium companies.
Its notification functionality is quite simple, and only an admin, not end-users, can configure scheduled email subscriptions.
Larger companies use Looker as they can customise their functions and expand their business using Looker.