An Introduction to Data Analyst
Data Analysts collect, clean, analyze, visualize, and display existing data to help the organization make informed decisions. Successful Data Analysts use the information they collect to provide information that helps decision-makers determine the most appropriate action to take.
Typical tasks for a Data Analyst could be:
Defining a problem or business requirement while working with company executives and stakeholders
Discovering and gathering data
Data cleanup and preparation for analysis
Searching for trends and patterns in data
Using visualization to make data more understandable
Displaying data in a way that makes a captivating narrative out of it
An Introduction to Business Analyst
Business Analysts (BAs) are tasked with closing the gap between IT and the business by evaluating processes, identifying requirements, and delivering data-driven suggestions and findings to managers and stakeholders.
Typical tasks for a Business Analyst could be:
Assessing the current operations and IT infrastructure of an organization
Examining procedures and speaking with team members to find out where they're lacking
Delivering conclusions and suggestions to management and other important stakeholders
Making financial and visual representations to assist with company decision
Working with data sets to enhance hardware and software and various products and services the company offers
Become a CBAP Certified professional by learning this HKR CBAP Training
Explore Business Analyst Sample Resumes Download & Edit, Get Noticed by Top Employers!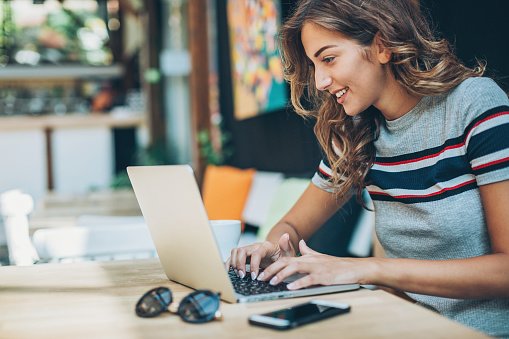 Certified Business Analysis Professional Training ( CBAP )
Master Your Craft
Lifetime LMS & Faculty Access
24/7 online expert support
Real-world & Project Based Learning
Differences Between Business Analyst and Data Analyst
Business Analysts and Data Analysts have several similar responsibilities. But there are also some significant factors that make them different from each other. Find out what these differences are and how to choose which role could be the greatest fit for you. We'll discuss the differences between business analyses and Data Analysts in this section and understand what their role and responsibilities are, what their salary looks like, and more.
Roles & responsibilities of a Data Analyst
What does a day-to-day routine look like for a Data Analyst? Let us find out the primary roles and responsibilities of a Data Analyst below:
Data extraction from primary and secondary sources using automated technologies
Cleaning up corrupted data, resolving coding issues, and other critical matters
Rearranging data in a usable way through the creation and maintenance of databases and data structures
Analyzing data to determine its value and quality
Review reports and performance metrics to classify data and find and fix coding issues.
Utilizing statistical methods to find, examine, and decipher patterns and trends in large, complicated data sets that may be useful in diagnosing and forecasting
Giving important business processes a numerical value so that organizational effectiveness can be evaluated and contrasted.
Examining regional, national, and international trends that have an influence on the company and the sector.
Creating management reports that include projections, developments, and patterns based on pertinent data
Creating final analysis reports that explain the data-analysis process to the stakeholders, allowing them to make critical decisions based on numerous patterns and findings.
Roles & responsibilities of a Business Analyst
Now that we have got a fair idea of what a day looks like for a Data Analyst, let us move on to understand how it looks for a Business Analyst as well. This will also be able to help you understand how the role of a Business Analyst differs from that of a Data Analyst. Let's get started, shall we?
The capability to collaborate with others and with stakeholders to comprehend critically important business needs properly.
The capacity to use data models for analysis and draw rational conclusions.
The major responsibility of a Business Analyst is to create creative solutions for both operational and strategic improvements.
Having the ability to create the procedures or systems required to implement changes.
Excellent interpersonal and communication abilities to interact with top management to implement new changes.
Extensive understanding and proficiency in assessing the effects of changes.
Proficiency in report writing and presentation skills to demonstrate the impact of your changes.
Skills Of Data Analyst
What is the skill set needed to become a Data Analyst? Find out below:
Understanding of important mathematical concepts including probability and statistics.
Python and R expertise are highly valued for machine learning model development, data analysis, and visualization.
Thorough familiarity with database languages like SQL
Knowledge of data visualization software like Tableau, Qlik, or PowerBI.
Knowledge of how to prepare data using Google Sheets or Microsoft Excel
Has the ability to gather high-quality data for analysis
Effective problem-solving skills
Knowledge of project management
Excellent communication and interpersonal skills.
Skills Of Business Analyst
Do you have what it takes to become a successful Business Analyst? Below are the skills needed to ace the job role:
Excellent communication and interpersonal skills.
Ability to facilitate properly.
Problem-solving and analytical skills.
Inhibiting eye-to-detail ability & a flair to produce accurate outcomes.
Knowledge of programming languages like Python and R.
Expertise in creating reports and dashboards.
Familiarity with Database, SQL, and Microsoft SQL.
Exceptional and decision-making skills.
Career Path Of Business Analyst vs Data Analyst
For Data Analysts in the beginner phase, a bachelor's degree in a related discipline is necessary. Whereas, for senior positions, hiring managers frequently favor a graduate degree or a Master's degree in data analytics.
Business Analysts and Data Analysts both use data, but the main distinction between them is how they utilize it. Business Analysts use data and investigate it mainly to improve business decisions and develop strategies. On the contrary, Data Analysts deal with information connected to a company's operational databases.
The career path of a Data Analyst
Acquiring the requisite skills is the first step on your career path as a Data Analyst. If you are just getting started, you'll have to understand the full data analysis process, from gathering and processing raw data to producing visualizations and communicating your findings.
You will also have to comprehend the basics of Python, the analyst-standard programming language, as well as important topics like data mining and databases. You'll also need to be skilled with the fundamental technologies used by the market, like Excel and Tableau.
When you have the required skills, then you can start considering applying for your first position as a Data Analyst.
The career path of a Business Analyst
Many Business Analysts start in entry-level jobs in the corporate sector that are related to their bachelor's degrees. Fresh graduates who have job experience have a fuller insight into how firms function internally, which is crucial when reviewing and refining company procedures. A qualified professional can advance to a junior Business Analyst position with enough experience and outstanding performance. Some people decide to earn master's degrees first, then start working as Business Analysts in large companies or consulting firms. Business Analysts can advance into more senior roles with increased responsibility,
Comparison Of Salary: Business Analyst Vs. Data Analyst
Which is better paid, a Business Analyst or a Data Analyst must have crossed your mind. The average pay of a Business Analyst in India is 8 LPA annually whereas the average Business Analyst salary in the US is $80,895/year. However, it varies depending on the company, the job position, and the geographic area.
The average annual income for a Data Analyst is 6 LPA in India and $72,518 in the US. Once more, the skills, experience, company, and location of the candidate are important.
Key Takeaways
Data is used by Business Analysts to provide business solutions, such as how to enhance goods, services, procedures, or profits.
Data Analysts are less involved strategically, concentrating on a more in-depth investigation of more complicated datasets and frequently drawing out more general conclusions from the data.
Business Analysts typically concentrate on strategic endeavors like securing stakeholder support for innovative techniques and business growth.
Data Analysts prefer to concentrate on the technical parts of data analytics, such as collecting data, processing, and reporting it, even though they need business knowledge.
Salaries for Business Analysts and Data Analysts fall somewhat in a similar ballpark.
Certified Business Analysis Professional Training ( CBAP )
Weekday / Weekend Batches
Conclusion:
With this, we have come to the end of this article. We are hoping that our blog helped clarify the differences between Business Analysts and Data Analysts. Before picking one, you need carefully assess your level of expertise and the qualitative benefits and drawbacks of each career because both work mostly with data. The two do share some similarities, though, so changing from one title to the other at any time is also not difficult.
Related Articles;