What is Digital Marketing?
Digital marketing refers to the use of the internet and other digital technologies to promote brands and reach potential customers. It involves various forms of online communication such as email, social media, web advertising, text messaging, and multimedia messaging. If a marketing campaign uses digital channels to communicate, it's considered digital marketing. Digital Marketing aims at converting individuals to prospects using digital tools and channels. An organization can use any combination of tools to achieve its goal. Digital marketing has a minimum upfront cost making it a cost-effective technique for marketing all businesses. Most of the users using various products and services are found online and can be targeted easily.
Components of Digital Marketing
Digital marketing is like a magical umbrella that covers a wide range of techniques and strategies to help businesses reach their goals in the digital world. A marketer can leverage one or more combinations of its components to achieve goals faster. The following is the list of components that can be used for digital marketing.
Search Engine Optimization
The primary objective of SEO is to drive organic traffic to the website. It is popularly known as SEO in the digital world. SEO helps in the following
Create various backlinks.
Voice search optimization
To make sure their websites show up at the top of search engine results, digital marketing managers focus on improving different things like keywords, links from other websites, links to other pages on their website, and creating unique content.
Using both the local listings and landing pages for targeting the local searches.
Ensure that the website is compatible with all devices including mobile.
SEO activities use technical and creative methods to make websites more visible on search engines and increase their ranking. The most famous search engines are Google, Yahoo, and Bing.
Identification of keywords and using them strategically in the content.
Pay-per-click
It is also an essential component of digital marketing. Using a PPC campaign with Google ads is a great way to get more people to visit your website quickly by putting it at the top of search results. PPC ads can be of different sizes and also shapes, they can be a combination of text and images or either of one. They can be shown on search engines, websites, social media sites, and other places. Though PPC advertising varies from platform to platform but follows a general process. PPC advertising varies in appearance across different platforms, but typically involves the following steps:
Determine your campaign type according to your goal.
Refine your settings and targeting by specifying your intended audience, devices, locations, and schedule.
Specify your budget and bidding strategy.
Provide your landing page's URL.
Create your ad.
When you put up an ad computer program decides where and when it will be shown and how much you will pay for each click on it. This depends on your budget, bid, and the quality of your advertisement. If your ad is good and relevant, the platform will show it more often and charge you less. To make more money from PPC advertising, you should create good and trustworthy campaigns that the platform rewards.
Content Marketing
Content is the king in the digital marketing space. As said " Content is the reason search began in the first place" You can make use of content in your blog posts. Whitepaper, case studies, and others to benefit your TG ( Target Audience). Both free and paid methods can be used to lure customers. Content marketing helps in the following:
Content marketing is a crucial tactic for attracting new clients.
It can improve SEO rankings and inform your target market about how your product can help them with their issues.
Consumers expect high-quality content and won't engage with a business that doesn't provide it.
Relevant content is crucial for attracting potential customers to your company and achieving your objectives.
Good content can encourage people to visit your website, engage with your social media posts, read your emails, and communicate with your business.
Social Media Marketing
We live in an internet era where social media is dominating. People of all generations are found on social media, especially Gen Z and millennials. It is one of the major components of a digital marketing strategy. Also, it is comparatively easy to attract customers via social media like Instagram, Facebook, and others. SMM helps in the following
Many brands have become successful by using Social Media Marketing, like Urbanic who started on Instagram.
Social Media is a useful platform for building customer-seller relationships.
Without a good social media presence, your company won't do well in the social media craze.
To increase brand awareness and connect with your audience, you need to work on your social media strategy and make campaigns.
Good social media strategies can turn your fans and followers into subscribers and buyers.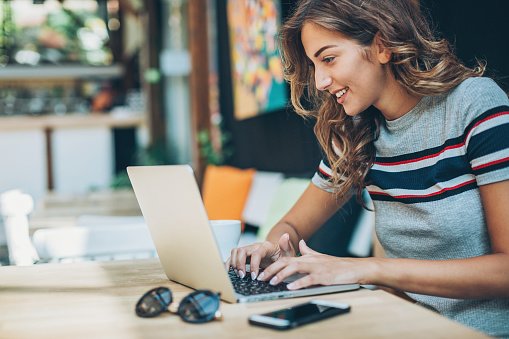 Digital Marketing Certification Training
Master Your Craft
Lifetime LMS & Faculty Access
24/7 online expert support
Real-world & Project Based Learning
Email Marketing
Email Marketing is one of the oldest methods of communication. In the era of digital marketing, it is mostly used for the promotion of the company. It is considered one of the best methods in e-commerce business to retain customers. A company can use email marketing for the following:
Email marketing is a successful strategy for sending personalized messages to customers based on their needs and interests.
It's an effective and cost-efficient way to cultivate prospects and entice them to your brand and services.
Email marketing helps with all aspects of marketing, from generating leads to nurturing them and boosting sales.
To make the most of email marketing, you should focus on your strategy and work on creating a buyer persona.
You can send targeted messages that are personalized and well-optimized for different devices to drive relevant traffic and leads.
Mobile Marketing
Marketing via smartphones, tablets, and mobile devices is known as Mobile marketing. Strategies such as push notifications, and location awareness help to deliver timely relevant advertisements. There are approx more than 5 billion phone users across the globe indicating a growing segment for online marketing. The following strategies can be used for mobile marketing:
SMS Marketing or text message marketing where companies can send promotional deals, coupons, or other alerts directly to the target audience in 160 characters or less.
Location-based marketing helps marketers to show promotional content as per the location of the user.
Proximity Marketing is similar to location-based marketing whereby the marketer uses Bluetooth to figure out the location.
In-app marketing is another tool of mobile marketing where the marketer makes use of video ads, display advertising, Interstitial ads, and native advertising to promote companies. Some of the famous applications for In-app marketing are Instagram, Facebook, TikTok, Telegram, and WhatsApp.
Affiliate Marketing
Affiliate marketing has been a trend for many years. It refers to the process of promoting other businesses and products in exchange for a certain percentage of sales. These sales are tracked with the help of affiliate links from one to another website. The process of participating in an affiliate marketing program is as follows:
Find an affiliate program to join.
Select the offers that you want to promote.
Get a unique link or code of affiliation.
Then, share the links, and codes, on your Youtube channels, blog, social media platforms, or website
Collect commission when someone uses the link or codes for purchasing. The rate of commission can depend on the clients. Following below are a few of the benefits of affiliate marketing.
Low risk as it does not require an initial investment. You can join the affiliate program free of cost.
Generate passive income via commission.
Scale earnings without any additional resources.
Only Marketing needs to be taken care of, while the delivery and other task lie with the company.
Webinars
Webinars are yet another important component of digital marketing. Webinars help you communicate with old and new clients whenever and wherever you want. It helps you to connect with your target audience directly with the help of technology. Thus a webinar helps with the following:
Webinars can be used to reach a specific audience in real time.
Webinars can present important content like product demos or seminars.
Direct interaction with the audience allows businesses to showcase their expertise.
Attendee lists from webinars can be used for retargeting and email marketing campaigns.
These campaigns can help generate new leads and strengthen existing connections.
Webinars help to increase audience engagement.
You can also create brand awareness. Webinars help in brand-building exercises.
Webinars will help a lot of resources as it does not require any physical space. Unlike other seminars, trade shows, and others.
Reputation Marketing
Reputation management in digital marketing means looking after how people view a brand online. Digital marketing agencies can do this by keeping an eye on what people are saying about the brand and acting to improve its image. Managing a brand's reputation online is an important part of digital marketing because it can help improve the way customers see the brand. Reputation marketing involves managing the following media categories
Owned media means a brand's website, social media, and blog that they control and manage. By monitoring how customers interact with this content, digital marketing agencies can understand how the brand's information is received.
Earned media refers to the coverage or mentions a brand gets on other websites, blogs, or forums, including reviews on sites like TrustPilot or Google business listings. It's important to understand what customers will read about the brand when they search for it.
Shared media involves social listening, which is the practice of monitoring what people say about the brand on social media, including personal and business accounts.
Lastly, monitoring other brands' paid media is important to stay informed about how other businesses are attempting to affect the brand's reputation through advertising.
Video Marketing
Video marketing is using videos for the promotion and marketing of products or services. This will help to increase engagement and educate consumers and reach your TG with a new method via digital and social channels. The following are the advantages of video marketing:
On social media, videos are the second most popular type of content that people use to engage with others. Websites like YouTube and TikTok have always been centered around videos, while other websites like Instagram and Facebook are now giving more attention to videos.
Video marketing helps to improve the Search engine optimization of websites and helps to boost sales and conversions.
It helps to attract new customers.
It is a great tool for entertainment, education and also building trust.
Onboarding videos, support video calls, meeting the team videos, knowledge-based videos, and customer stories are a few videos by which companies can create a personalized experience of customer support.
How to Create a Digital Marketing Plan?
To create a Digital Marketing Plan you need the right technologies and experts for operating them. You can follow the below-mentioned steps to develop a plan.
Conducting a SWOT analysis will give a complete diagnosis of the organization and will help to map the factors that can impact business. The primary objective is to analyze all the elements and prepare for any situation that will arise in the future.
Set goals and also chart down key indicators that will help to measure the efficiency of the strategy.
Defining the persona of the buyer means creating a semi-fictitious character that simulates the characteristics of the ideal customer. This will help in developing strategies that will impact potential clients and explore their characteristics that lead to conversion.
Defining a marketing strategy will help to choose channels for brand promotion and customer communication based on the objective and persona.
Monitor and evaluate the progress of the strategy. Modifying and changing with the dynamic market is the key to a successful digital marketing plan.
With an effective digital marketing plan, you will be able to see a significant difference!
What is a Digital Marketing Plan and its significance?
A Digital Marketing plan refers to a document that outlines the marketing goals that a company wants to achieve within a certain period.
Marketing always revolves around convincing customers about the advantages of goods and services.
Digital Marketing strategies are important and need to focus on making the customer experience as smooth as possible.
The key is to make sure that your marketing plan emphasizes the strategies that will help your business provide the best experience for your target audience.
Significance of Digital Marketing Plan
A digital marketing plan is important due to the following reasons
Helps to recognize the target audience.
Efficient use of resources
Achieving the set company goals on time.
Timely actions
Customer dynamics such as customer profile, customer behavior, and competition can be easily understood.
Helps to find out the ROI ( Return on Investment) spend on marketing, this will help you to choose only those activities that have high ROI.
Components of Digital Marketing Plan
A plan consists of many components that are major and minor that will help in the accomplishment of goals. The plan consists of 7P's. The components help you reach your targets and goals efficiently and effectively. Let us understand each one in detail
Product
To create products you need to know all the qualities your product would require.
You can understand the qualities with the help of a survey to find out what the product lacked before and what the customer wants now.
Price
Check regularly if the prices you charge for your goods or services are still reasonable given the market conditions.
Sometimes you may need to lower your prices or increase them at other times.
Some goods or services may not be profitable, even if you spent a lot of time and money developing them.
Increasing prices may cause you to lose some customers, but you can still make money on most transactions.
Place
Place refers to the distribution channels by which goods and services are made available to the target audience.
The primary objective of the place is to ensure that the products are easily accessible and available to the customers.
Promotion
The primary objective of promotion is to raise awareness, drive sales, generate interest, and engage with the target audience.
It refers to the strategies and tactics that are used to promote a product, service, or brand using various digital channels.
Packaging
Packaging refers to the look of your product. The better the packaging the more it will attract the target audience.
It also refers to the visual and informational presentation of the product or services.
Position
Think about how you can present yourself better. if you want to keep your customers happy, think about how you can improve their experience.
Consider making changes to how you interact with your customers regularly.
These changes will help you remain the top choice for your customers.
People
If you want to achieve your goal on time you need to consider who will be assigned what task and also responsibility.
Sometimes it may be difficult for you to move forward until you find the best person for a particular job and put them in that role.
 Conclusion
Hope you have understood the concept of Digital Marketing along with its components. Digital Marketing has helped organizations to get the best ROI for their marketing activities. It now becomes an indispensable component of an organization's strategy. As more companies are now coming online, the need for digital marketing professionals is also increasing. If you want to explore your career in digital marketing visit HKR Training, a one-stop solution to all your growth and development requirements.