Youtube SEO Tips - Table of Content
What is a YouTube SEO Strategy?
As everyone knows, YouTube is the most subscribed platform of all social media platforms, where video creators upload videos that provide viewers with fun, entertainment, and knowledge. It is where your talent gets noticed and applauded in a short period. YouTube is an essential part of every business content marketing strategy.
The main goal of every content creator is to make their videos on the trending list; this user must know how the YouTube search engine works and make videos according to YouTube SEO.
The best way to rank your videos is by finding popular keywords related to your niche and adding them to the videos you create. Popular keywords can be found in the YouTube search bar or explored in YouTube'sent semantic indexing (LSI) keywords.
Another way to optimize your SEO is to make videos on trending topics. You can find the list of trending topics using tools like Google trends, BuzzSumo, and Exploding topics.
How does the YouTube algorithm work?
The YouTube algorithm is designed with so many complex rules that decide the ranking of videos. The ranking is based on factors like how much time users spend on your video, popularity, click-through rate, upload frequency, session duration, and audience retention.
Well optimized:
Well-optimized YouTube videos must include great keywords, attractive titles and thumbnails, providing subtitles, and making high-quality videos.
User Engagement:
The important factors to consider for better user engagement is to create suspense at the start of the video and reveal it at the middle or end of your video, ensure providing quality videos, last, don't your audience.
Interested in learning SEO Join hkr and Learn more on SEO Training
How does YouTube SEO work?
Do you want to grab the audience's attention and make your channel SEO friendly? Then you must know how YouTube SEO works, which helps rank your videos. YouTube ranks videos based on how relevant the topic is to the user, how many videos the user watched on your channel, audience retention on the channel, the number of subscribers, and user engagement throughout the video, comments, and likes a channel gets.
To create a video according to YouTube SEO, youtubers must focus on making a video that uses your target keyword. Another important aspect of being considered while doing a video is to create an attractive thumbnail. An attractive thumbnail includes displaying a fun video that is of high quality. For example, if you are going to make a video on how to bake a cake, show the finished picture of the cake, telling, in short, what the video teaches about.
Another important tip is to tag your videos with practical terms, including industry, company name, location, product service, etc. Along with all these tips, user engagement (how long the audience spends watching your videos) is also essential. Among all these tips, clicks, comments, and tie up with other popular brands also boost your video ranking.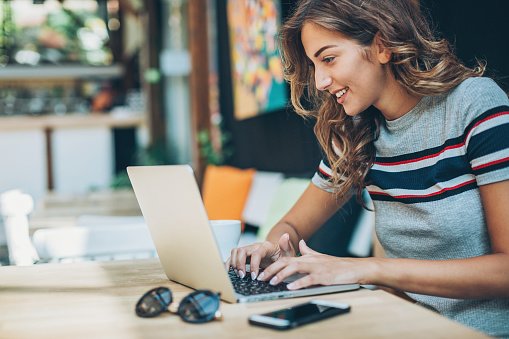 SMO training Certification
Master Your Craft
Lifetime LMS & Faculty Access
24/7 online expert support
Real-world & Project Based Learning
How SEO helps Rank Videos on YouTube?
To know how YouTube ranks videos, we must understand the ranking factors. Below are the 9 powerful YouTube ranking factors that every YouTuber must know to rank their videos.
Video title:
The video title ensemble the content in your video. So pick a catchy video title, like "5 powerful ways to stay healthy". The video title must be approximately 70 characters.
Video Thumbnail:
The video thumbnail is like a book cover with a still image that tells what the video is about. A well-designed video thumbnail makes people click on your video. Viewers can predict whether the thumbnail matches the goal they are looking for.
If the video has useful information, viewers share it with their friends. Custom-made thumbnails impact viewers to look at your video and engage with the content of the video. The recommended thumbnail size for YouTube videos is 1280720 (with a minimum width of 640 pixels).
Description:
A very nice description on your youtube video helps rank videos on top of search results. So, include all your primary and secondary keywords in the first 250 words description.
Views:
The number of views decides the ranking of your videos. If you want to rank higher, embed your videos on your blog posts and share them on social media handles.
Likes:
We must clarify that YouTube does not pay for the amount of likes your video generates but "like" s" he" p your channel to push forward.
External Links:
One common mistake most youtubers make is not providing related links that land viewers on your YouTube page.
Shares:
After making YouTube videos, share them on all your social media handles, such as Facebook, instagram, and Twitter. Regularly update your page with the latest YouTube videos. The more viewers you get, the higher your chance of ranking in YouTube search results.
Video Length:
The only recommendation is only videos that are 2 minutes of watch time. Even a video that lasts 30 seconds can also be monetized on YouTube.
Quality of Video:
The main factor for SEO to rank a page is user engagement. Do videos that suit your target audience using high-quality camera phones.
YouTube SEO Tips
YouTube is one of the largest social media platforms where; user enters a query, and YouTube responds by showing them relevant videos. SEO tips help a channel rank at the top of search results.
Pick your keywords wisely
Do you ever wonder why 90% of people fail to get enough traffic to their page? It is just because they need to choose the best keyword for their niche that people are looking for. So, to gain more traffic, use professional tools like Ahrefs keyword explorer and Google keyword planner that suggest plenty of rich keywords.
Use keywords in your video title
After finding the right keywords for your niche, use the keywords in the title of your video, and it must sharpen the viewers' curiosity to watch the video. The keyword is important for YouTube to rank and index your page. YouTube suggests youtubers use concise yet powerful keywords that must match the audience search results.
The video title ensemble the content in your video. So pick a catchy video title, like "5 powerful ways to stay healthy". The video title must be approximately 70 characters. So add your creativity and motivate users to click on your video.
Include the keyword in your video file: image.
Full optimization of your videos will be completed by adding keywords to your video file. For this, open a new tab, go to the youtube.com page and click on the profile button in the top right corner, then click on the "Youtube Studio" button. On the left side, select "settings" and a "pop up window" will be displayed, and click on "channel." Ad" the required keywords in the box displayed.
Optimize your video description:
It is important to optimize your video by giving a description. Remember, the character limit for video description is 1000 characters, but only 100 characters will be displayed. If viewers want to read more, they must click the "show more" option.
Use video hashtags
Always use tags that help rank videos as tags give an idea to YouTube to identify the subject of the video and index the page correctly.
Select a video category
When creating a channel, you must select your video category as it helps viewers to find your videos quickly.
Add subtitles and closed captions
To boost your traffic, add subtitles and closed captions to your video. You can add them by heading to the video manager, clicking on the "videos" option, choosing the video you want to add the subtitles, and closing captioning.
Customize your thumbnail image
Create your own customized thumbnail image that tells the content of your video in short, and the thumbnail should be precise and short, and it must create curiosity in viewers and make them click on your video. For example, thumbnails like "100" organic subscribers fast."
Use Endscreens
End screens normally appear after the completion of the video, and you can ask users to subscribe to your channel and tell them to watch other videos and links. End screens are the best feature to drive traffic and improve your channel ranking.
We have the perfect professional SEO Tutorial for you. Enroll now!
YouTube SEO Tools
YouTube is one of the largest social media platforms where; the user enters a query, and YouTube responds by showing them relevant videos. SEO tools help a channel rank at the top of search results.
YouTube Analytics
YouTube analytics gives insights on almost all YouTube metrics like total hours of watch time, views, subscribers, and revenue, and you can know the peak time in a day when your channel gets more views. You can also know your best-performing YouTube videos.
VidIQ
VidIQ offers solutions to every kind of YouTube-related problem. You can track the performance report of your channel and other tubers. VidIQ helps discover keywords of your niche, title, and descriptions that catch viewers' attention, and it also suggests methods that gain more subscribers.
TubeBudddy
Tube Buddy is considered one of the best seo tools embedded with rich features and gives insights on different kinds of data that help you tubers conduct an in-depth research analysis. It also has various processing tools that help manage your YouTube channel effectively.
Ahrefs keywords explorer
Do you ever wonder why 90% of people fail to get enough traffic to their page? It is just because they need to choose the best keyword for their niche that people are looking for. So, to gain more traffic, use a professional tool like Ahrefs keyword explorer that suggests plenty of rich keywords.
Cyfe
Cyfe is the one-stop solution to track your channel performance metrics like the number of views, likes, comments, and subscribers, and where your channel gets more viewers, you can also see your channel's best-performing videos.
If you want an in-depth performance report of your channel, use the YouTube dashboard template by Cyfe.
YTRank
YT rank is an excellent seo tool where youtubers can know how they will rank for the chosen keyword. For this, select a location and enter the YouTube video URL, and you are ready to track your rankings.
Rapid Tags
Rapid Tags is another seo tool where you can import the most searched video tags and utilize them to optimize your videos. It is available for free and has less functionality.
Importance of YouTube SEO
Optimize your YouTube channel with less cost and effort
SEO is the simplest and easiest method to rank your channel, with Google providing SEO to every channel. Still, as a tuber, you should look after your channel by making quality videos.
Increases web traffic
By doing SEO and adding relevant keywords, your channel can be on YouTube's top most searched channel. Always make videos on your popular niche topics, which drives more traffic to your channel and helps you gain more likes and shares.
Be a competitor
To make your channel stand out among all your competitors, optimize your videos and do engaging videos that help rank your channel on top of the search results.
Increases revenue
When you optimize your content for the search youtube, SEO draws more audience to your channel; as a result, more people watch your videos, increasing the revenue to your channel.
Helps in marketing
YouTube is the best platform for businesses to sell their products. For this entrepreneur, tie up with successful youtubers and ask them to tell the benefits of using their brand, thus allowing more audience to become their customers. In turn, youtubers are paid some money to advertise their products.
Top 50+ frequently asked SEO Interview Questions !
Conclusion:
We hope our article on " YouTube SEO Tips" gives insights into what ought to be done by YouTubers to make their videos appear at the top of the search bar and how search engine optimizatios helps in ranking youtube videos. So, we are concluding our writing here.
Related Articles: