Why Should You Be Hired For This Internship - Table of Content
What is Meant by an Internship?
An internship is a temporary or short-term work experience program that provides a real-time learning experience. Many companies offer it to students pursuing graduation or recently completed graduation. Moreover, an internship gives you the practical experience of working in a real-time environment where you can apply your skills and knowledge related to your field of study.
Generally, internships are on a part-time basis or provided upto a specific period, including several weeks or months. Multiple industries offer internships to candidates in different areas like technology, finance, marketing, engineering, healthcare, etc. It can be paid or unpaid depending upon the requirement of the company.
The main purpose of an internship is to provide hands-on or on-the-job training to the candidates. The following are some of the benefits of doing an internship:
Get practical, hands-on work experience.
Connect with various experts and build a strong network.
Improve your resume by adding internship experience.
Develop and refine your skills by adding new skills and knowledge.
Explore multiple options and different career paths to move ahead in your career.
Why should you be hired for this Internship?
When any employer asks, "Why should you be hired for this internship" you must simply present your answer. Many students, after graduation, think about entering a reputable company to have a better career. Through an internship, you can learn to grab a chance within a reputed company by presenting your skills and knowledge.
However, to answer why you should be hired for this Internship, the following key points will help you frame your answer. You can easily crack the internship interview if you have fulfilled these needs.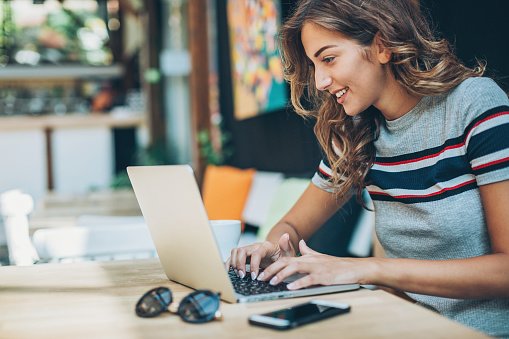 Java Certification Training
Master Your Craft
Lifetime LMS & Faculty Access
24/7 online expert support
Real-world & Project Based Learning
Relevant Skills and Knowledge
The first step to starting your Internship is to gain relevant skills and knowledge. You can easily highlight those abilities while answering if you have gained the relevant skills and knowledge required for the internship role. It could include technical skills, soft skills, programming languages, software proficiency, interpersonal skills, or other relevant expertise.
Education and Academic Achievements
A strong academic background with good skills can help you convey your abilities and commitment towards learning and development in the field. You can also highlight your outstanding academic achievements, adding value to your answer.
Passion and Enthusiasm
Many employers look for candidates with passion and enthusiasm for the industry or field. It would help if you communicated your interest, willingness, motivation, and passion to learn new things, which can consider you to get into the role.
Relevant Experience
It can add value to your profile if you have any previous experience in any other field. However, internships are the most sought-after opportunities to gain work experience quickly. Your experience will also include teamwork, problem-solving, time management, etc., highlighting your ability to adapt to the workspace.
Initiative and Proactivity
Candidates with great initiative and a proactive approach are more likely to be selected by employers. You can highlight activities such as; where you have initiated new projects, how you contributed towards their achievement and your work ethic. It will convey your intention to take up the tasks actively and complete them with full dedication along with the team.
Cultural Fit
Apart from the work ethics and skills, it would help to express your thoughts that match the organization's values, mission, culture, goals, and other essential aspects. It will help your employer consider you a good fit for their team.
Strong Communication Skills:
Communication is the most important part of any employment. If you can communicate effectively in any workplace, it will highlight your ability to work collectively and effectively share your ideas. It is also helpful to consider you as an intern.
How Can an Internship Help Your Career?
There are many key factors that an internship can help your career. Internships can help you gain work experience in real-time for a short time. It will enhance your skills and give you an idea of working in real time. The following are the key points about how an internship can help you succeed in your career.
1) Hands-on experience
An internship allows you to apply your theoretical knowledge gained in academics to real-world conditions. This approach will help you gain hands-on skills and insights in your chosen field.
2) Networking
Networking is crucial for employees to connect with the workspace and team members. The Internship enables individuals to connect with many professionals in their industry, develop positive relations, and enhance their network. It will help you get more valuable job opportunities in the future.
3) Resume enhancement
By joining an internship, you can enhance your resume and add more weight. Internship experience can add more value to your resume and make your profile visible to the employers hiring in your field of interest. It will demonstrate your practical skills, experience, and commitment towards work.
4) Skill development
Through the Internship, you can enhance your communication and technical, teamwork, problem-solving, and time management skills. It will enhance your chances of getting more relevant opportunities.
5) Exploration and career development
Internships allow participants to explore various job paths and industries, allowing them to make more informed decisions about their future professional goals.
Conclusion
There is no shortcut to achieving anything big in anyone's life. Everything needs to be started from the beginning or a small initiative. Then only you can easily achieve your target. The Internship is such a beginning of your career path. To answer why you should be hired for this Internship, you can frame your response based on the above conditions and the relevant reasons. This approach can increase your chances of getting selected for the Internship you appear for.
Realted Articles: