What is salesforce
Salesforce is a technology used for customer relation management and marketing management. It helps in sales management. They combined with CRM systems. Which are marketing information systems. Its integral system includes various departments. In every department it makes force links of dynamic strategy. It records every stage in a process automatically. It also contains a tracking system, which maintains the list of customers of related products. It also includes order management, product knowledge and sales forecasting. It also provides cloud services.
It gave access to a wide range of products and services. It also maintains a salesforce app cloud. It includes tools like force.com, App exchange, Heroku, salesforce thunder, salesforce sandbox, etc. It is used by different companies and different industries to solve their problems and increase their production. It used to connect companies with its customers which increased its production. It gains a unique position by helping companies in tracking customers activities and more services. It also attracts investors by crushing recent estimation. Companies used it to understand their customers. It lets you store customers' contact information.
What is Salesforce CRM
CRM stands for customer relationship management. It is a kind of technology used for managing your company relationships and also managing interactions with customers. It aims at improvement of business relationships and development of your business. It helps in agent productivity, sales management and contact management. It also helps to maintain relationships of your organization with individual people also like customers, service users, suppliers, etc. It helps to find a better way for external interactions and relationships which is used for success.
It increases productivity and easily collaborates by visibility and access to data. It gave access to everyone of your company to see how customers communicated, what they paid and purchased, etc. It helps all businesses small and large to increase their growth. It is more beneficial for small businesses. It provides a complete overview of customers. It is also used for gaining new customers and businesses for growth and development.
Become a Salesforce Certified professional by learning this HKR Salesforce Training !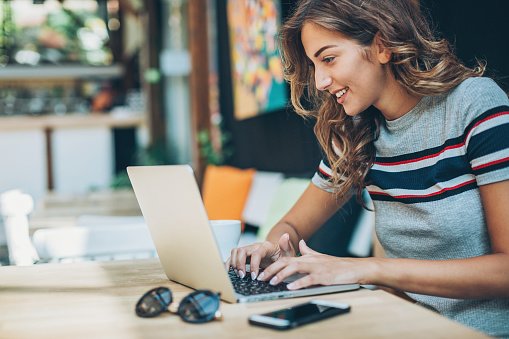 Salesforce Training
Master Your Craft
Lifetime LMS & Faculty Access
24/7 online expert support
Real-world & Project Based Learning
Reasons for adapting CRM
It builds a stronger relationship with customers. It increases sales productivity which allows them to spend more time with customers. By spending more time with customers, we can increase our deals.
It increases the sales team productivity. There is a great increase in productivity by using this. It boosts sales revenue and expands market shares by adopting CRM software. It maintains company processes and sales assignments. It lowers its production cost.
It reduces the cost. Which was a difficult task for the sales team. Errors may come, additional time has to spend even though there is a chance of failure for them. But with CRM solutions we can get them easily without spending time and wasting money.
It helps companies to get organized. It is easy by adopting business automotive tools with CRM. It saves more time for organizations to attend other responsibilities.
It automates the clients feedback.
It enhances the communication.
It increases the customer's satisfaction.
Working of salesforce CRM
CRM manages the customer relations. It helps the companies to find new customers to win their business. Increase their productivity and make them happy. It starts by collecting customers contact information like emails, mobile numbers, websites, mobile numbers, etc. It automatically collects the information and stores the personal details of customers. CRM tools organise the information for a complete record of overall companies. Which helps you for better understanding of customer relations. It also helps companies to connect with other business apps.
It can integrate your favorite tools. It also automates administrative tasks such as data entry and service case routing. It helps you to understand your customers. It identifies and categorises leads quickly. It increases referrals from customers and creates better customer support. With this our services and products. It maintains contact management, sales management and sales productivity. And also improve our profitability. It is a better way to improve your business.
Want to know more about Salesforce,visit here Salesforce Tutorial !
How to use salesforce CRM
By adding your sales people. In a short time you may get all your team members using CRM. The data became more accurate. Adding sales people is not enough, you may guide them to use and explain about how to increase business by using it. If possible, make one of your clients advocate for it.
By customizing your settings. It maps every step of customers accurately. It may reflect your sales and productivity. But it needs knowledge of all stages unless it takes time. You need to adjust it if you are using multiple currencies.
By importing your contacts and deals. It uses CSV files for this process almost every CRM has this facility. Your data will stream between old and new systems. It maintains spreadsheets to keep your prospects and opportunities.
By integrating your other tools which provide you 360 views of customers. Collect leads by using the builder.
The next step is to step up your dashboard.
And the final step to use it is enabling reports.
Importance Characteristics of CRM:
There are many important characteristics which we have to remember which makes it a CRM. They are.
Ease of integration avoids the use of various supporting systems by replacing them by CRM systems. Whereas a general supportive system stores the customers information in various places and multiple systems are needed.
Ease of customization used to meet our business needs easily. System extensibility is needed for customization.
Ease of scalability is important for addressing future business needs.
Rich out of the box delivers faster return on Investment.
Business process integration shortens the time of production and lowers the implementation tasks.
Actionable customer data always includes the highest possible success rate.
Top 30 frequently asked Salesforce Interview Questions !
Conclusion
Salesforce is the best option for our business development which uses software named CRM full form customer relationship management. It names itself indicating its work. Its main aim is to maintain the customer relationships with companies. Which helps alot for the development of the company by increasing its customers, production and also sales. It also increases new customers. It is used by all small to large organizations. It sounds strange that it is more useful for small and medium organizations for their developments. It stores the data of customers' relationship details. It notices each and every step taken by customers. It also connects with other company websites which may be used for new customers. However, the best application for the development of business.
Related blogs: