Introduction To Robotic Process Automation?
Robotic process automation (RPA) conjures up images of actual robots working alongside humans to complete labor-intensive tasks like cleaning houses and carrying heavy goods. What needs to be recognized is that the name "robot" in RPA refers to a virtual system that assists in automating routine manual computing or business process chores rather than an actual robot.
Robotic process automation software is a sophisticated technological tool that makes it simple to create, use, and manage software bots that mimic human behavior and interact with digital systems and software. It is equivalent to a bot performing such tasks rapidly compared to manual labor.
Become an RPA Certified professional by learning this HKR RPA Training
Why Robotic Process Automation?
Computer programmes have less tedious and unrewarding tasks, such as logging into applications and systems, moving files and folders, extracting, copying, and inserting data, filling out forms, and generating routine analyses and reports. Advanced robots can perform cognitive activities, including language interpretation, conversational interaction, processing unstructured data, and using cutting-edge machine learning models to make complex judgments.
When robots take over this monotonous, high-volume work, humans are liberated to concentrate on what they do best and like most, such as
innovating, collaborating, producing, and interacting with clients.
How does RPA work?
By having access to data from your present IT systems, RPA works. Your apps can integrate with RPA tools in several different ways. One option is to connect to databases and online business services in the backend. Another is through connections created through the desktop or front-end, which can be done in several ways.
The ideal approach will rely on your business and the needs that the solution will meet. Your automation can connect to systems and services managed by a process automation server using backend connectivity. The most frequent application is unattended automation, where software robots perform back-office duties like processing insurance claims at scale with little to no employee involvement.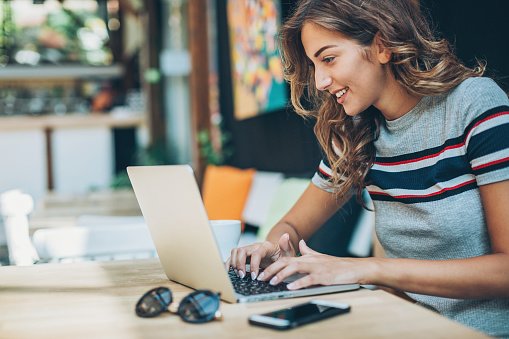 Robotic Process Automation Training
Master Your Craft
Lifetime LMS & Faculty Access
24/7 online expert support
Real-world & Project Based Learning
Robotic Process Automation Tools
Robotic Process Automation (RPA) tools frequently set up job automation. These tools are essential for automating repetitive back-office tasks. Choosing one RPA tool from the many available on the market may seem difficult.
1. Automation Anywhere
Robotics everywhere. Language comprehension and the ability to read unstructured data are combined with traditional RPA in an RPA developer tool. Intelligent automation for IT and business processes. One of the better robotic processes is this one.
2.UiPath
Any desktop or web application can be automated using the robotic process automation (RPA) programme UiPath. Multinational organisations can plan and implement a robotic workforce for their business using one of the open-source RPA tools.
3. Blue Prism
By automating manual, rule-based back-office repetitive activities, Blue Prism RPA technologies make corporate operations more efficient and flexible. One of the Free RPA Tools offers a design that looks like a flow chart and has drag-and-drop functionality to automate different business processes.
4. Pega systems
The automation framework product from Pegasystems supports all usage situations. Pega unites architecture based on a business rule management system with a decision management mechanism for predictive analytics.
5. WorkFusion
A system for cloud-based workforce management is called WorkFusion. This open source application automates data feed monitoring and also administers crowdsourced workers from various international job markets.
Applications of RPA
The automation technology with the quickest growth is robotic process automation (RPA). Despite COVID-19's economic pressures, a renowned analyst, Gartner, predicts that the RPA market will expand at double-digit rates until 2024. According to Gartner, the robotic process automation (RPA) software market is expected to reach $1.89 billion in 2021, up 19.5% from 2020.
Healthcare
There is an overabundance of data-intensive processes in the healthcare sector. Businesses in the healthcare industry must become more efficient while reducing operating expenses and raising patient care. Healthcare practitioners can use RPA to integrate rigid systems, boost data confidentiality, and improve front-office support.
HR
You may cut down on all the manual work involved in time-consuming HR operations, including onboarding, payroll processing, compensation modifications, and exit management, by adopting RPA for human resource automation. Additionally, you'll be able to cut expenditures and build a stronger HR team.
Insurance
RPA makes it simple for insurers to automate complex, high-volume procedures. The insurance industry is overrun by outdated models, isolated legacy systems, and labour-intensive paper-based procedures. Processes include customer onboarding, claims processing, policy management, underwriting, and regulatory compliance.
Manufacturing & Retail
Forward-thinking manufacturing companies use RPA to increase operational agility, process quality and efficiency, and company growth. RPA enables firms to modernise their corporate operations and production processes, resulting in significant labour savings. Some of the primary applications of RPA include simplifying customer communications, inventory management, and procurement. Some of the main advantages of RPA in manufacturing are better decision-making, real-time auditing, and more process visibility.
Telecom
The public's expectations have increased along with telecom technology. Individual consumers and business customers depend on high-speed, powerful connection and processing capabilities to process the volumes of data they use daily.
Travel & Logistic
Robotic process automation (RPA) keeps changing how logistics are done. Businesses use RPA in logistics to manage shipments from their fulfilment centres more effectively to clients and customers worldwide. To manage by exception and realise several cost and efficiency advantages, RPA must be used in the transportation industry.
Banking and Financial Services
The first companies to use innovative technologies are banks and other financial institutions. Real-time account information and full-service online portals are already available. By automating a variety of operations, including loan processing, anti-money-laundering, client request processing, account opening and know-your-customer (KYC), account closure, card activation, audits, etc
Government
Automation Anywhere can manage filling out subcontractor forms, integrating legacy systems with new apps and verification procedures, and automating daily reports as a secure digital workforce.
Infrastructure
Robotic process automation (RPA) for infrastructure in corporate IT environments can be a powerful tool for improving service management inside a business with the correct technologies.
To manage configuration changes, RPA can integrate with network configuration management modules. RPA makes it easier to automate configuration backups, follow compliance guidelines, and instantly detect network changes.
Get ahead in your career with our RPA Tutorial !
RPA Benefits
Less coding:
RPA bot training is essentially no different than utilizing a gadget to record your activity. No coding expertise is needed on the part of your team training the bots; after they have guided the bots through the complete procedure, the bot is prepared to deliver.
Immediate cost savings:
You may carefully review each automation step the bot performs, check if the sequence is proper, and make changes even after implementation. Accountability and governance are strengthened and made more transparent as a result.
Higher customer satisfaction:
High precision has the apparent benefit of eliminating operational risk. Better quality control, fewer misunderstandings, and fewer complaints follow from this.
Improved employee morale:
Your staff members are no longer required to perform mindless, repetitive duties. They can now work on more imaginative jobs, which improves their morale and increases organizational production.
Better accuracy and compliance:
The solution vastly increases your accuracy while substantially reducing cycle time. As a result, your company can react to compliance obligations more quickly and dependably.
Existing systems remain in place:
RPA bots don't require any specialized equipment to start being used. Your current systems will seamlessly integrate with the solution. You don't need to modify your systems, which is one of the significant advantages of RPA.
Future of Robotic Process Automation
Technology that supports automation is developing swiftly. This speedy advancement is a benefit that enables agility years in the future for people who make wise judgments early. Consider how businesses viewed the cloud less than ten years ago. The choice to transfer mission-critical data to the cloud was viewed as "bleeding edge" and intrinsically dangerous. Comparably process management and RPA will soon be used interchangeably. Every company procedure will be examined with an eye toward automation.
Top 30 frequently asked RPA interview questions & answers for freshers & experienced professionals
Conclusion
Before starting a project to implement RPA in your company, determine which processes can be automated to provide you with tremendous benefits, then collaborate with the best RPA partner to determine how RPA will affect people, processes, and policies
Related articles