What is Quality Assurance?
QA Testing is another name for Quality Assurance. Quality assurance (QA) is defined as an activity that ensures an organization provides the best product or service to its customers. Software Quality Assurance appears to be all about evaluating software based on functionality, performance, and adaptability; even so, software quality assurance encompasses more than just the quality of the software; it also enhances the functions of the user interface.
The Software Development lifecycle, which involves requirements management, software design, coding, testing, and release management, is the focus of software quality assurance. Quality assurance is a sequence of abilities that identify the procedures and standards for developing a product.
Become a QA Training Certified professional by learning QA Certification Course from hkrtrainings!
Why Quality Assurance?
Quality assurance is a methodical approach to providing an atmosphere that ensures the development process being established fulfills the quality standards.
This process is managed and regulated at the top management.
It is a preventative method whose goal is to establish the proper methodology and standards in order to provide a quality environment for the product being developed.
Quality assurance focuses on process standards, project audits, and development procedures.
QA is also known as a set of operations conducted to identify the manufacturing process.QA concentrated on improving processes in order to deliver high-quality products.
Quality Attributes of the Software:
For any software to show that it is performing excellent following quality attributes are to be measured. They are:
Functionality: The effectiveness with which software communicates with other major systems is described as software quality. The software should provide correct techniques that meet the requirements, and these processes must be properly installed.
Reliability: It is defined as the software's ability to perform under specific conditions for a set period of time.
Usability: The ease of use of software is defined as its usability. The quality of software is also determined by how easily a user can understand the software's functions and how much effort is required to follow the features.
Efficiency: The software's efficiency is determined by the architecture and coding practices used during development.
Lets's get started with QA Tutorial online!
Maintainability: Maintainability is another important factor in determining software quality. It refers to locating and correcting a flaw in software. When the changes are made, it should be stable.
Portability: Software portability is described as to how conveniently a framework evolves to adjustments in requirements. The functionality of the framework, how easy it is to install the software, and how easy it is to substitute an element of the order in a given environment all contribute to the quality of the software.
What are Software Quality Qssurance Components?
The software quality assurance components are classified into 6 types. They are:
Pre-project planning
Project lifecycle component
Error prevention and improvement components
Software quality assurance management
Standardization and SOQ assessment components
Organizing the software quality assurance
Pre-project Planning:
The pre-project approach means that the resources needed for the project, as well as the schedule and budget, are clearly defined. A strategy for growth and quality assurance has been established. The components involved are required resources, Development plan,Schedules,Risk evaluation,Quality plan and Project methodology.
Explore QA Sample Resumes Download & Edit, Get Noticed by Top Employers!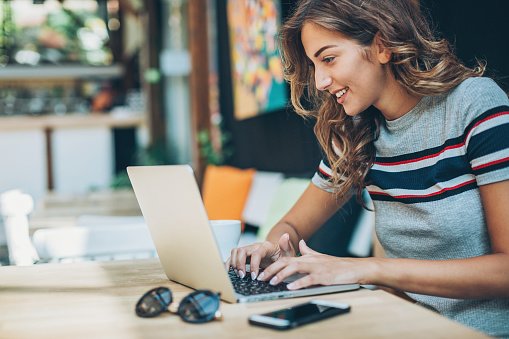 QA Training
Master Your Craft
Lifetime LMS & Faculty Access
24/7 online expert support
Real-world & Project Based Learning
Project Life Cycle component:
The project lifecycle consists of two stages. They are: development and operational maintenance stages.
Software Quality Assurance assists in identifying design and programming errors in the Development Stage Component. Its components are classified as follows: Reviews, Expert Opinions, and Software Testing.
The Software Quality Assurance components in the Operation Maintenance Stage include the Development lifecycle component as well as specialized components whose goal is to improve maintenance tasks.
Error prevention and improvements:
The goal of this component is to prevent software errors and to reduce the rate of errors.These elements are as follows:
Work instructions and procedure
Checklists and Templates
Employee Training, Retention, and Certification
Preventive and corrective measures
Documentation Control and
Configuration Management
Software quality assurance management components:
Controlling development and maintenance activities falls under the purview of this component class. These components are responsible for establishing managerial control over software development projects. The management component's goal is to keep the project on budget and on time.Among the management components are:
Top 30 frequently asked QA interview questions & answers for freshers & experienced professionals
Control of Project Progress
Metrics for Software Quality
Costs of Software Quality
Standardization and SQA components:
The goal of these components is to bring international managerial and professional standards into the organization. These components aid in the coordination of the Organizational Quality Systems and the establishment of project process standards. The component consists of:
Management standards for quality
Standardization of project processes
Organizing for software quality assurance components:
The primary goal of this component class is to initiate and support the implementation of Software Quality Assurance components, as well as to identify any deviations from predefined Software Quality Assurance procedures, methods, and recommended improvements. The organizational team for Software Quality Assurance consists of test managers, testers, SQA unit SQA committee, and SQA forum members.
Types of Software Quality Qssurance Tools:
In general there are different types of QA tools for different purposes. In order to assure the software quality there is a tool known as quality assurance tool.
Release Management
Source Control
Automates Code Analysis
Peer Code Reviews
Test management
Bug and Issue Tracking
Browser, Device and OS Testing
Usability Testing
Load Testing
Automates Testing and Continuous Integration
Availability Monitoring
Business Analytics
Exception Handling
Log Monitoring
Performance Monitoring
Security Testing and Monitoring
How one can perform quality assurance:
The quality assurance is defined or described by the following life cycle i.e PDCA cycle.
Plan: The organization should plan and establish process-related objectives, as well as determine the process needed to deliver a high-quality end product.
Do: Process development and testing, as well as method changes.
Check: Monitor the processes, modify the methods, and see if they meet the predetermined goals.
Act: Carry out the actions required to improve the process.
To ensure that the product is designed and implemented correctly, an organization must use Quality Assurance. This will aid in the reduction of problems and errors in the finished product.
Quality Control:
Quality Control, referred to as QC, is a software engineering process used to ensure product quality. It has nothing to do with the manufacturing process. Instead, it looks at the final product and outcome's quality.The primary goal of Quality Control is to ensure that the product meets the customer's specifications and requirements. If a problem is discovered.
Major difference between quality control and quality assurance:
Quality control is the process of inspecting a product or service and determining its outcome. The goal of quality assurance is to investigate the processes that resulted in the end product.
Quality control helps in identifying the defects whereas quality assurance prevents the defects.
Quality control is product oriented, whereas quality assurance is process oriented.
Quality control is reactive and quality assurance is proactive.
Quality control is a corrective tool whereas quality assurance is a managerial tool.
Testing team is responsible for quality control whereas the developer team is responsible for quality assurance.
Validation is an example of QC whereas verification is the example of QA.
The goal of QC is to identify flaws in developed software by paying close attention to testing processes.
The goal of QA is to detect leaks in software development by paying attention to processes.
Activities carried out by the QC and QA:
The following are the list of activities carried out by the QC and QA. They are:
QC activities involve walkthrough whereas QA activity works on quality audit.
Quality control involves testing whereas defined phase comes with QA.
QC ivloves inspection whereas QA involves tool identification and selection.
QC requires checkpoint review whereas QA involves the quality standard and processes.
Now we are going to know the major difference between the software QA and software testing.
Software testing is nothing but testing of products for identification of problems before the product goes live whereas software quality assurance is an engineering process that ensures quality.
Software testing entails operations pertaining to product verification, such as review testing. software quality assurance entails activities associated with the implementation of processes, procedures, and standards. For example, audit training.
Software testing is product focused and software QA id process focused.
Types of QA functions:
The following are the list of quality assurance functions. They are:
Transfer of Technology This function entails obtaining a project design document as well as trial and error data and analyzing it. The documents have been distributed, reviewed, and approved.
A validation master plan for the entire system has been prepared. The resource planning for the execution of a validation plan is completed.
The documentation function is in charge of document distribution and archiving. Any change to a document necessitates the use of proper change control procedures.
Assuring the quality of products is also part of the quality assurance function.
It also includes plans for quality improvement.
Conclusion:
Quality assurance is concerned with ensuring that the established product is fit for use. Processes and standards should be followed by any organization. It focuses primarily on the quality of the product or services that we provide to customers during or after software implementation.