What is Power BI?
Power BI is a popular Business Intelligence tool used for data visualization for converting data from various data sources into BI reports and interactive dashboards. It offers interactive visualizations with self service business intelligence features where end users could themselves build reports and dashboards without relying on data administrators or information technology staff. Power BI also offers multiple connectors, services and software. Power BI comes with a plethora of connectors, services and softwares. The services are built on mobile Power BI apps and SaaS, which are accessible on several platforms. Business users use these services to access data and build BI reports.
Why Power BI?
Some of the reasons for using Power BI tool include:
It enables dashboard changes in real time.
It offers reliable and secure connections to the cloud's data sources.
It uses natural language query and enables data exploration.
Power BI provides a secure environment, quick deployment, and hybrid configuration.
It offers dashboard visualization options which are updated very often by the community.
For SaaS solutions, it offers pre-built dashboards as well as reports.
Become a Power BI Certified professional by learning this HKR Power BI Training !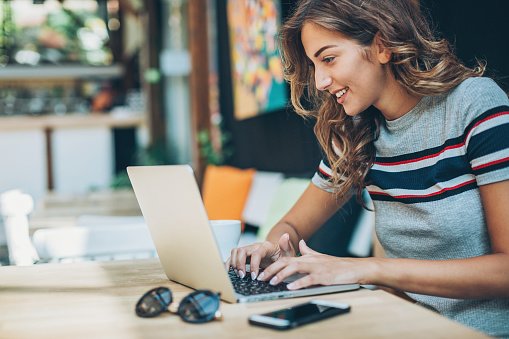 Power BI Training
Master Your Craft
Lifetime LMS & Faculty Access
24/7 online expert support
Real-world & Project Based Learning
What does Power BI do?
Using Power BI, a business analytics service from Microsoft, Data is transformed into visual insights. Users connect to numerous data sources to generate interactive charts, graphs, and dashboards. Advanced computations are possible with its DAX language, and analysis is made easier using natural language queries. Tools for collaboration allow for secure report sharing and real-time interaction. Data modeling, Power Query, and integration with Microsoft services all improve data processing. Power BI provides a variety of editions, including Desktop, Pro, and Premium. It enables organizations to take well-informed decisions, promoting the expansion of data-driven businesses.
Power BI Dashboard
A Power BI dashboard also known as a canvas, tells the story through visualization. A well-designed dashboard only includes the key components of the story because it can only fit on one page. The dashboard's visualizations are called tiles. These dashboard tiles are pinned from reports. A dashboard's visualizations are derived from reports, and each report is as per one data set. On-site and cloud-based data can be combined in a dashboard. No matter where the data is located, they are offering a consolidated view.
IMAGE
Features of Power BI
Stream Analytics:
The main benefit of Power BI is its capabilities for stream analytics. With the help of Power BI, real-time analytics can be performed on data from social media and industrial sensors to make quick decisions.
Multiple Data Sources:
One of Power BI's key features is support for various data sources. To generate interactive visualizations, you can access a variety of data sources, including Excel, CSV, SQL Server, Web files, etc.
Custom Visualization:
Power BI's default standard may not be adequate in some circumstances when working with complex data. In that situation, you can access the custom visualization library that suits your requirements.
Power BI Architecture
IMAGE
The Power BI architecture includes three steps. The data handling process which is used in the first two phases is called ETL (extract, transform, and load).
Data Integration: The data that comes from various sources must be handled by an organization. The data will be first extracted from various sources, like your personal databases, servers, etc. The data is then stored at a shared space class as the staging area and is integrated into a standard format.
Data Processing: As processing is required before the data can be presented, the integrated data is not suitable for visualization. This data has been pre-processed.
For example, from the data sets, any duplicate or missing values would be removed.
Once the business rules are applied to the data, it will be turned into presentable data. The data warehouse will then be loaded with this data.
Data Representation: The many visualization tools that Power BI offers can be used to visualize the data considerably more effectively after it has been loaded and processed. With the dashboard and reports, our data representation is more understandable. The insights provided by these visual reports can be used by business end users to make decisions.
Components of Power BI
Following are the components of Power BI:
IMAGE
1. Power Query: This is used for searching, transforming, and accessing both internal and public data sources.
2. Power Pivot: Power pivot is a tool for in-memory analytics that is used in data modeling.
3. Power View: The data can be analyzed, visualized, and displayed using the power view to create an interactive data visualization.
4. Power Map: This interactive geographical visualization tool brings the data to life.
5. Power BI Service: Workbooks and data views that have been recovered from on-premises and cloud-based data sources can be shared.
6. Power BI Q&A: With the natural language query, you may ask any question and receive an immediate answer.
7. Data Management Gateway: You can expose tables and view data feeds as well as receive periodic data refreshers.
8. Data Catalog: You can locate and reuse queries by using the data catalog.
Click here to learn Power BI Tutorial
Power BI tools
Power BI Desktop: It serves as a key tool for publishing and authoring. New models and reports can be made using it by Power BI users and developers. The Power BI Desktop tool is freely available to use.
Power BI service: The online software as a service (SaaS) hosts the Power BI data modules, reports, and dashboards. Collaboration, management, and sharing all take place in the cloud. The user must pay $10 per month for the pro license of the Power BI Service tool.
Power BI Data Gateway: It serves as a link between the on-premises data sources used by the Power BI service, including Import, Live Query and Direct Query. Power BI will be installed by BI Admin.
Power BI Report Server: It houses Power BI desktop reports, mobile reports, paging reports, and KPIs. Every four months, it needs to be updated, and the IT team is in charge of that.
Power BI Mobile Apps: Power BI Mobile Apps are available for Android, Windows and iOS. It is controlled by Microsoft Intune using this tool. On the Power BI Service Report Server, reports and dashboards are available for viewing.
Advantages & Disadvantages of Power BI
Advantages:
Power BI provides a wide range of attractive benefits that improve reporting and data analysis procedures.
The Secure Report Publishing, first automates data update and report distribution and ensures users have access to the most recent information.
Moving to a reliable cloud environment where Power BI is integrated removes memory and speed restrictions, enabling quick data retrieval and analysis.
Power BI's user-friendly interface, which is backed by a natural language query system and simple graphical design tools, eliminates the need for specialized technical support.
Users experience less user learning curve because of its simplicity.
Power BI is distinguished by continuous innovation; each month, new features and functions are added, keeping the platform up to date. The highlight is creating customized dashboards that are tailored to the requirements of an organization. These dashboards can be integrated into programs to offer a consistent user interface.
Disadvantages
Power BI does, however, have some drawbacks. Users inside the same email domain are the only ones who can share the dashboard and reports.
It is not possible to merge data imported through real-time connections. Only zip files compressed by data of the x-velocity in-memory database are accepted, and the maximum file size is 250 Mb.
Furthermore, user, account, or entity parameters cannot be accepted or transmitted by Power BI dashboards.
Real-time connections are feasible with a few data sources, although this functionality isn't very robust.
Power BI Career Opportunities
Power BI Developer: Power BI Developer will be responsible for Developing, designing and implementing Power BI solutions. They also make data models, dashboards, and reports that are interactive. They work with teams to deliver data-driven insights. Salary for a Power BI Developer will range in between $80,000 to $120,000.
Power BI Analyst: Power BI Analyst will be responsible for Analyzing data, spotting trends, and producing useful insights. They also Create reports to assess the performance of the business. Salary for a Power BI Analyst will range in between $70,000 to $100,000.
Power BI Consultant: Power BI Consultant is an expert in Power BI implementation. They develop customized solutions to the clients providing data analysis and visualization. They assist businesses in making effective use of Power BI. Salary for a Power BI Consultant will range in between $90,000 to $130,000.
Power BI Manager: Power BI Manager is responsible for Managing teams, overseeing projects, and deploying Power BI. They align data strategy with business objectives. They ensure the delivery of high-quality insights. Salary for a Power BI Manager will range in between $100,000 to $150,000.
What versions of Power BI are available?
Power BI offers a variety of versions you may pick from, depending on your budget and how you want to use it, ranging from free to premium. Let's quickly review each of these versions:
Power BI Desktop: Power BI Desktop is a free tool particularly for small enterprises. You can build reports and export them in different formats with Power BI Desktop.
Power BI Service: It is an online Software as a Service (SaaS) that enables you to connect the data from the cloud and share the reports with other users.
Power BI Pro+: A pay-per-user license that gives you access to advanced features and lets you share Power BI reports.
Power BI Premium: Intended for large businesses and enterprises, you can scale the license up or down here based on your needs.
Power BI Mobile Apps: These are applications for sharing and viewing Power BI reports and dashboards on smartphones and tablets.
Power BI Report Server: Power BI is an on-premises version appropriate for companies that must maintain their data on inhouse servers.
Power BI Embedded: To achieve better results, embed this white-label version with Power BI apps rather than developing analytical features from scratch.
Click here to get latest Power BI Interview Questions and Answers for 2022
Conclusion:
In this blog we have covered various concepts of Power BI like What is Power BI, Why Power BI, What does Power BI do, Features of Power BI, Power BI Architecture, Power BI components, tools, career opportunities, etc. We hope now you have got a clear picture on what Power BI is. For more blogs stay tuned to HKR Trainings.
Related Articles: