What is Okta Certification
Last updated on Dec Fri, 2022 5191
What is okta certification? - Table of Content
What is Okta Certification?
Okta certifications are primarily role-based and intended to establish baseline skill levels for Okta's key technical professionals. Passing an Okta certification exam or series of exams, or completing other performance-based activities, earns you credentials.Okta certification is very ful for the business of all types in the process of providing security, identity,etc.
To gain in-depth knowledge with practical experience in Okta, Then explore hkr's Okta Training!
Why Okta Certification
Okta is indeed a flexible, secure, and easy-to-integrate solution for adding authentication and authorisation to your apps. Get scalable authentication built straight into your app without the development costs, security risks, or upkeep that comes with doing it yourself.
You may link Okta to any application developed in any language and running on any stack, and decide how your users should sign in. When a user attempts to log in, Okta verifies their identity and sends the necessary information back to your app.
Connect your apps, add users, define rules, customize your sign-in screen, and then monitor your services with our built-in reporting using our SDKs or API.
Using okta one can add authorization and authentication.

You can implement the SSO.

You can manage the users who access the application.

Enable users to sign in to internal and third-party apps using their existing enterprise credentials or through Active Directory (AD) or LDAP servers using Okta.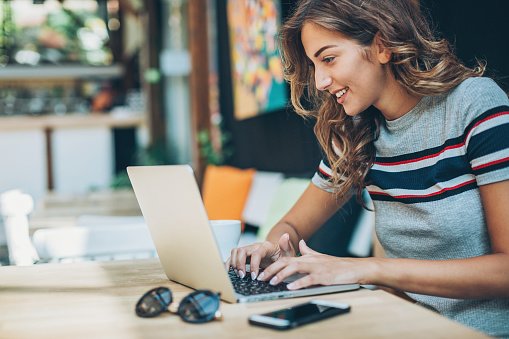 OKTA Training
Master Your Craft
Lifetime LMS & Faculty Access
24/7 online expert support
Real-world & Project Based Learning
Types of certification
The following types of certifications are:
Okta certified professional:
Okta Certified Professionals are well-versed in the concepts of secure identity management and mobility. They have firsthand experience performing day-to-day operational duties to assist Okta users. Professionals are familiar with Okta technology and practices related to User Life Cycle Management components such as simple directory integration, single-sign on federation, and application provisioning.
Exam details:
Number of questions:60

Duration:90 minutes
Okta certified Administrator:
Okta Certified Administrators are capable of managing the Okta service on a technical level. They are well-versed with Okta's advanced User Lifecycle Management scenarios, which include mobile devices, security policy frameworks, supported SSO choices, and comprehensive directory integration for cloud and on-premise access.
The Okta Policy framework is used by administrators to regulate user access, understand how to map identity attributes and data transformations utilizing Universal Directory, and resolve issues.
Exam details:
Number of questions:60

Duration:90 minutes
We have the perfect professional Okta Tutorial for you. Enroll now!
Okta certified Consultant:
Okta Certified Consultants are technical experts who can set up the Okta service in a variety of ways. Consultants have worked with Okta to integrate popular applications including Office 365, G Suite, Box, and Salesforce. They've also worked on complicated Okta integrations encompassing multi-forest and multi-domain setups, advanced single sign-on (SSO), and inbound federation with Okta. Consultants are familiar with Okta APIs as well as specific setup choices.
Exam details:
Number of questions:60

Duration:90 minutes
Okta Certified Developer:
Okta Certified Developers are experts at using Okta APIs and SDKs to create safe, frictionless experiences. Developers are familiar with RESTful APIs and web application development. They understand how Okta supports authentication and authorization protocols including OpenID Connect (OIDC) and OAuth for creating authentication, flexible authorization, and role-based access control. Developers have also worked with API Access Management to configure authorisation and OIDC to achieve Single Sign-On (SSO). They are familiar with Okta Lifecycle Management as well as administrative APIs.
Exam Details:
Number of questions:60

Duration:150 minutes
How long does it take to get Okta Certified ?
In order to become an okta certified having the working experience in okta service for at least 3 to 6 months and successful completion of the okta fundamentals training.
Who suits for this certification.
Okta certification is beneficial for the following list of professionals. They are:
Developers

Engineers

IT specialists

Software architects

Consultants
Benefits of okta certification
The following are benefits of attaining okta certification. They are:
Always-On Single Sign-On: Reliable SEP integration for all mobile and web-based applications, with a full federation engine and extensible access policies.
User Experience That Is Personalized: End-users will find it simple to access applications, and it is totally customisable.
Directory that is secure With the help of integration: A safe and configurable user storage, cross-domain LDAP/AD connection, and self-service password reset on AD/LDAP are all available.
Security Reports in Real-Time: Geolocation tracking, pre-installed application access reports, and SIEM integration are all included in this sophisticated real-time study of the system log.
Adaptive Authentication: Protect user access with two-factor authentication with Okta Verify OTP for all SSO clients.
Top 30 Okta interview questions and answers for 2022
Conclusion
In this blog post, we discussed the importance of okta certifications, types and benefits of okta certification in a more detailed way. If you have any doubts related to this topic, please drop your queries in the comments section, to get answered. Happy learning !
Related Blogs:
About Author
A technical lead content writer in HKR Trainings with an expertise in delivering content on the market demanding technologies like Networking, Storage & Virtualization,Cyber Security & SIEM Tools, Server Administration, Operating System & Administration, IAM Tools, Cloud Computing, etc. She does a great job in creating wonderful content for the users and always keeps updated with the latest trends in the market. To know more information connect her on Linkedin, Twitter, and Facebook.
Upcoming OKTA Training Online classes
Batch starts on 6th Oct 2023

Sat & Sun (6 Weeks)

Fast Track

Timings - 08:30 AM IST

Batch starts on 10th Oct 2023

Mon & Tue (5 Days)

Weekday

Timings - 08:30 AM IST

Batch starts on 14th Oct 2023

Mon - Fri (18 Days)

Weekend

Timings - 10:30 AM IST