History of Netsuite:
Evan Goldberg created NetSuite in 1998 with funds given by Larry Ellison, the founder and chairman of Oracle Corporation. The company was recognized as NetLedger, and it was the first to provide customers with web-hosted enterprise applications. It is widely regarded as the very first cloud computing tech firm.
In 2007 NetSuite went viral and gained significant exposure to the businesses.
Oracle officially acquired NetSuite in 2016, with businesses incorporating their merged resources to properly represent tiny to small to medium-sized companies and worldwide companies. Over 21,000 companies and organizations now use NetSuite's technology in over 180 countries worldwide.
Why Netsuite?
NetSuite's fully configurable and consolidated framework is suitable for maintaining systems and processes in advanced and global organizations. NetSuite does not involve any on-premise setup or investments in infrastructure as it is a cloud-based solution. Furthermore, it could customize NetSuite solutions for each company and have built-in adaptability. You could indeed easily grow exponentially or spin-off your enterprise, or perhaps even start a new one.
NetSuite's real-time metrics provide companies with real-time insights, allowing users to see what needs to happen and how existing systems impact the firm. You can make smart choices if you have transparency and control.
As per a report released, NetSuite has been titled a Gartner MQ Leader in Cloud Core Financial Management for Medium‐sized, Big, and Worldwide Enterprises in 2021.
NetSuite is rated as the industry leader in a huge market of digital rivals.
NetSuite seems to Be the only dominant player that caters to companies of all sizes and territories.
NetSuite has much more cloud financial clients than any solution in the quadrant.
In the Leaders Quadrant, NetSuite is among four application developers.
NetSuite was honoured for its "comprehensiveness of perception and capacity to perform."
Want to Become a Master in Netsuite? Then visit here to Learn Netsuite Training in Hyderabad !
Who uses NetSuite?
NetSuite has been used by businesses of all sizes, from startup companies to organizations, to digitize work processes, streamline governance, and provide good digital commerce expertise. Companies in industrial production, dispersion, retail, software engineering, and technical services, in specific, could indeed profit from NetSuite's comprehensive management solutions.
How does NetSuite Work?
NetSuite strategies are conveyed via the cloud on a subscription-based model. NetSuite was indeed a cloud innovator and stayed committed to that implementation model on-premises alternatives are available.
It was a multi-tenant cloud-based solution, which means that all clients use the same software package and its back-end infrastructural facilities and receive automatic updates regularly. So every customer's information is stored and protected independently. Since everything starts running on the same code, it generates efficiencies of scale.
Customers can access the framework via a web page from any gadget, including a laptop, smartphone, and tablet. This adaptability enables decision-makers to monitor the company's performance and immediately notify of any troubles from wherever they may be, as long as they have internet service. A role-based system gives authorized employees the knowledge of those who have to succeed in their positions while preventing them from observing information that is irrelevant to their jobs.
NetSuite consumers grant access to all Erp systems and their capabilities via a secure authentication portal. All of the critical tools and information required to operate your company are all in one area. Clients could customize their home dashboard with performance measures, graphs, charts, alerts, and shortcut keys that are most important to their responsibilities by using simplified drag-and-drop techniques. The same would be accurate for all of the suite's real-time monitoring systems.
The SuiteCloud platform from NetSuite enables clients and customers to broaden the system's functionalities and customize that to one's specific business requirements. It offers consumers the adaptability they need to satisfy today's and tomorrow's changing business problems. There is no risk of version lock because all adjustments are carried over with system upgrades.
Benefits of Netsuite:
NetSuite is perhaps the most comprehensive, thorough, and risk-free ERP cloud solution. Netsuite comes with the below-mentioned list of benefits for their customers and organizations. They are:
Single solution for Entire Business:
NetSuite ERP serves as a one-stop-shop for all of your companies. It encompasses nearly every aspect of a company or organization, from financial transactions to improving the supply chain. You could indeed proficiently manage and coordinate the company from a unified system. It combines multiple requirements into a solitary communication platform, allowing firms to generate profitable business benefits. Moreover, NetSuite is renowned for offering a 360 ° view of a client relationship or end-to-end business intelligence that is transparent and quantifiable.
Want to Become a Master in Netsuite? Then visit here to Learn Netsuite Training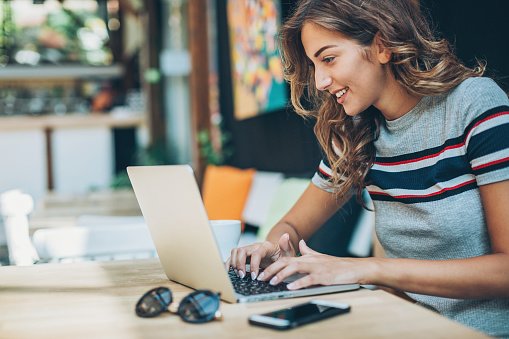 NetSuite Training in Hyderabad
Master Your Craft
Lifetime LMS & Faculty Access
24/7 online expert support
Real-world & Project Based Learning
NetSuite has efficient decision-making methods to assist companies in decision-making procedures; consequently, companies can effectively achieve the highest outcomes. These should aid in the achievement of progressive development and business success. It aids in recognizing revenue, graphs and statistics, and has a significant impact on stronger decision-making methods.
Top 30 frequently asked Netsuite Interview Questions !
Multinational, Multilingual, Multicurrency, Multi-Subsidiary:
Netsuite's OneWorld offers various core functionality that aid in globalizing your company or managing subsidiary companies and segments as part of the integrated ERP technique.
NetSuite Erp solution with increased scalability may have affected business development in terms of growth and profitability. As a result, companies may let NetSuite cater to any changes in technology.
NetSuite has four pricing tiers: NetSuite BPO, NetSuite Starter Package, NetSuite for Mid-Market, and NetSuite Enterprise. Your ERP price tag will not inevitably blow the budget, based on the scale of your company, the count of NetSuite customers you necessitate, and your career aspirations.
Another unrivalled feature of NetSuite is its high flexibility in customizing the system to meet the specific needs of a corporate entity. It can easily and quickly be customized and incorporated with a third-party system for improving the business.
NetSuite operates within the cloud, which ensures maximum data security. Enterprises could indeed conduct operations anywhere in the universe and numerous places. Companies could certainly continue to function without fear of data loss.
Despite integrity, widespread around the globe, any customer can access its features anywhere and anytime, irrespective of the location.
What are products Included in Netsuite?
Since NetSuite seems to have a wide range of components devoted to crucial key business processes, this can effectively meet the needs of a wide range of companies. The following are a list of capabilities of NetSuite. They are:
Want to know more about Netsuite, visit here Netsuite Tutorial !
Enterprise Resource Planning (ERP)
NetSuite ERP manages all of your important financial company operations in the cloud, including accounting, inventory, supply chain, and order processing.
Key Capabilities of Enterprise Resource Planning (ERP) :
Every market is unique, but industry trends demonstrate that companies that profit more from Erp software face very similar difficulties.
Erp system unifies all features and agencies into a unified approach to streamline data, synchronize reporting, and provide digitization throughout the organization.
It also improves day-to-day business operations such as adherence, financial reporting, supply-chain management, sourcing, industrial production, and project planning. It aids in the planning, forecasting, budgeting, and reporting critical financial statements.
Solutions enable essential business information to circulate through such a wide range of business processes, resulting in a solitary view of reality.
Customer Relationship Management (CRM)
NetSuite is the only on-demand CRM framework that offers a complete 360-degree perception of your clients.
Key Capabilities of Enterprise Resource Planning (ERP) :
NetSuite CRM provides a 360-degree view of your customers. Salesforce automation features to aid in managing leads, quotes, and sales, thereby speeding up the lead-to-cash process.
Forecasting tools analyze sales data to predict future sales better. The CRM application also increases customer satisfaction by centralizing all relevant data, such as sales history and extensive support cases.
CRM marketing methods assist businesses in managing campaigns and segmenting clients so that they're being aimed with much more relevant messaging.
Global Business Management (OneWorld)
Real-time, centralized global business management platform for managing the organization across numerous nations, currencies, language groups, and subsidiary companies.
Key Capabilities of Global Business Management (OneWorld):
NetSuite OneWorld enables multinational and multi-subsidiary companies to plan their entire company in a unified system.
It can serve the needs of businesses worldwide by supporting a wide range of exchange rates, language groups, tax laws, and reporting standards.
OneWorld provides financial roll-ups at the regional, national, and global scales, allowing decision-makers to become as expansive or as concentrated a view of business performance as they would like.
Human Capital Management (SuitePeople)
SuitePeople, NetSuite's human resource management solution, offers a range of capabilities that create HR customer service simpler and more convenient for everything across the organization. Companies could completely eradicate third-party connectivity, enhance data accuracy, generate much more interactive workforce expertise. It makes much better decision making by utilizing a solitary technology to monitor human capital, payroll, and financials.
Key Capabilities of Human Capital Management (SuitePeople):
Your firm increases awareness of how workforce effectiveness affects financial results when HR, payroll, and financial data are all in one place.
Management and employees should be able to reliably complete prevalent HR tasks such as modifying addresses, activating promotional offers, and observing time-off balance sheets at any moment.
Engaged goal-setting connects workers to their tasks. Recognize, evaluate, and reward accomplishments to boost motivation and productivity.
Could operate payroll in minutes with no need to import or manipulate third-party files and post this to your general ledger throughout real-time.
Managers and employees should update their profiles, handle their teams, and safely access one's own Hr data.
Employee performance measures updated by NetSuite data allow for more efficient and interacting performance evaluations.
NetSuite Professional Services Automation (PSA)
The software's professional services automation (PSA) was designed to help you maximize the performance of your services business. It enables you to manage your services company's entire bid-to-bill process.
NetSuite PSA combines ERP and professional automation capabilities. It will raise your profile and help you better use your resources. It will also assist your company in streamlining invoicing and billing while increasing profitability.
Related Article: Netsuite ERP modules !
Key Capabilities of NetSuite Professional Services Automation (PSA):
Management and employees could indeed work together on projects while maintaining up-to-date and exact status information at all times. It enables businesses to identify potential and mitigate troubles and obtain insights into expenditures.
Boost utilization and reduce subcontracting by quickly recognizing and allocating advisors sitting on a bench or connected to another team.
Connect specific project objectives to corporation finances to achieve precise financial reporting and invoicing throughout the project lifecycle. Increase payment speed and complete reporting by automating invoicing and income acknowledgement.
OpenAir
NetSuite OpenAir PSA seems to be the professional services automation (PSA) technology for business services organizations of all sizes, such as service-based businesses and service divisions inside software design firms. NetSuite OpenAir PSA could be seamlessly implemented with existing enterprise resource planning (ERP) situations. NetSuite OpenAir PSA enables companies to manage their core operations such as managing projects, resource planning, project accounting, effort and cost control, billing and revenue acknowledgement.
Key Capabilities of OpenAir:
Greater resource utilization, project profitability, and on-time project implementation while reducing IT expenses, project accounting and operational costs, and billing cycles
Maintaining the integrity of your billing, simplifying revenue recognition, and increasing brand awareness in your services team.
Providing the mobile services organization with cloud storage at any time and from any location, allowing employees to navigate wherever they want—on the go, at customer site, or offsite.
Omnichannel Commerce
SuiteCommerce, NetSuite's ecommerce solution, assists B2B and B2C merchants in providing interactive and interactive digital experiences. Greatly boost income by driving more visitors to one's web stores, converting buyers into customers, and increasing online payment with a mobile-optimized, functionality cloud e-commerce platform that is simple to improve and maintain. SuiteCommerce integrates ecommerce to the core NetSuite organization's operational systems, providing a consistent perspective of the client, order, inventory, and other critical data and empowering real-time awareness all over your organization while propelling personalized and pertinent cross-channel views.
Key Capabilities of Omnichannel Commerce:
With natively cohesive ecommerce, POS, stock and order management, advertising, customer support, and financials, you can remove seamless integration between distributed components. Consolidate segmented data sources into a centralized file intended to strengthen informed, quick and efficient strategic decisions to achieve unprecedented real-time awareness.
With NetSuite, users can provide the pertinent, interacting perspectives that customers demand while also providing your Customers with B2C-like expertise that surpasses expectations on sites to meet the unique requirements of business buyers.
[ Related Article: Learn Netsuite ]
Analytics
The analytics and reporting functionalities of NetSuite SuiteAnalytics offer real-time awareness of the firm's financial results throughout all business operations. These preconfigured and customizable reports and analyses make this simple to collect primary data you require, while role-based graphs and charts and key performance indicators (KPIs) assist visitors in monitoring company performance.
Key Capabilities of Analytics :
SuiteAnalytics has been constructed into NetSuite to provide users with quicker access to this information they need to obtain useful insight into financial results across multiple subsidiary companies, depts, and teams.
Using a library of customizable reports relying on a personal source of financial and operational data, you can simplify reporting processes to improve communication systems.
SuiteSuccess
SuiteSuccess results from a multi-year transition attempt to fit the NetSuite truly united suite, 20 years of leading industry practices, a new client engagement prototype, and company optimization techniques into a truly united business cloud solution.
Key Capabilities of SuiteSuccess:
SuiteSuccess is designed to address specific production problems that have traditionally restricted a firm's capacity to grow, scale, and accept change. The majority of ERP vendors have attempted to solve the industry solution problem through layouts, quick implementation methodologies, and custom code.
The percentage of 360° visibility and actionable data-enhanced from 55% to 80%.
Reporting reduced time and resources by 40% to 55%.
Reduced the time required to close financial books by 45 per cent to 70 per cent.
Reduced audit completion and support time by 25% to 40%.
Conclusion:
The above data is pretty good to say why many entrepreneurs rely on NetSuite to maintain their most crucial information and procedures. It's a tried-and-true platform that helps businesses of all sizes develop and achieve their objectives. So without a second thought, utilize the NetSuite platform for your business success.
Related Articles: