What is JIRA?
JIRA is the top-rated open source software for agile development, which aids teams in planning, assigning, tracking, reporting, and managing work. It also helps bring teams together whose responsibilities range from agile software development to customer service for start-ups and businesses.
JIRA is an outstanding work management system and can be used for every situation, from test care coordination to customizing workflows. It also offers scrum and kanban boards. It even creates progress reports, work logs, and roadmaps. Even email notifications, project-level permissions, and backlogs can be handled with ease, using this software.
It's widely used in the HR, legal, IT, finance, and marketing industries to enhance the flow of documents and much more. It's also sometimes used as a warehouse automation tool to optimize data management.
To know more about its types, features, steps to use, pros and cons, etc., continue reading.
Three Different products of JIRA
Jira Core has been created specifically for commercial team members to handle their tasks. It serves as a foundation for other implementations as well as apps. Jira Software and Help Desk are implementations that extend Jira Core's functionality.
Jira Software has always been part of a collection of product lines created to assist teams of all sizes in managing their workload. It was initially developed as a bug tracker, but now it enables efficient collaboration among team members.
Jira Service Desk enables organizations to provide outstanding customer care and helps ensure that customers and staff receive prompt assistance.
History of JIRA
JIRA comes from "Godjira", a Japanese word that means "Godzilla", as it's related to suppressing software bugs! This software was established in 2002 in Sydney by multiple students in computer science seeking an alternative to corporate teamwork.
Initially, it was named "Atlassian Support System", a software that helped software companies provide third-party technical support to various bugs and tickets. Within the next year, the co-founders of Atlassian were not just writing programs to support software but began building one.
In the next 3 months, JIRA 1.0 was launched but was only used by developers due to its complexity. However, by 2021, the JIRA server had been transformed into a cloud-based project management service with a high user rate.
Different uses of JIRA
Companies from various industries use JIRA because it's not restricted only to technical solutions. It's a family of management products that are used for different purposes by businesses to optimize their array of operations.
Here are some of the major uses of JIRA:
Bug monitoring: Helps track and rectify errors while testing software.
Issue tracking: Helps follow a ticket raised by a customer from the issue date to the day it's solved.
Program management: Helps coordinate various teams in a company to achieve the desired business targets through effective communication and workflow.
Many business owners also use JIRA software in various unconventional ways, like:
Automation technologies
Document flow
Expenditure efficiency
You can strategize, monitor, as well as handle all of your agile projects for software development from such a single tool, which includes agile panels, backlogs, methodologies, reviews, analysis, and system integration, as well as add-ons.
Become a master of Jira by going through this HKR Jira Training !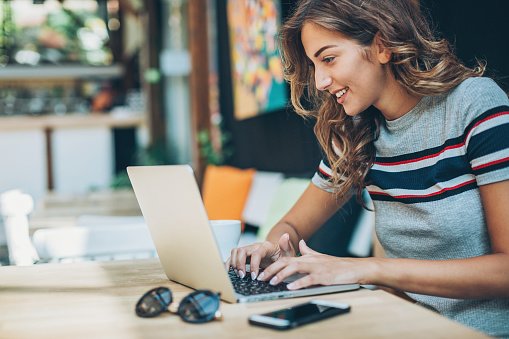 Jira Training Certification
Master Your Craft
Lifetime LMS & Faculty Access
24/7 online expert support
Real-world & Project Based Learning
How JIRA works in product management
The project management endeavor framework includes a simple work process that enables you to continue working on an assignment as well as keep working on it until it has been finished.
Workflows are central to JIRA's core competencies. These JIRA procedures represent processes throughout your organization and govern the regulations that are used to move project tasks through the stages of the work process.
JIRA software will optimize your team members' workflows by helping them track their daily tasks and by keeping them informed about the workflow. The admins can change the permission to view and edit to ensure a planned course of action.
Once the workflow is set, this application helps make reports of the same to monitor progress and productivity. This is also available on mobile devices.
Can there be a better software than JIRA for accelerating your organization towards growth? We don't think so.
How to create an issue in JIRA
1. Select Create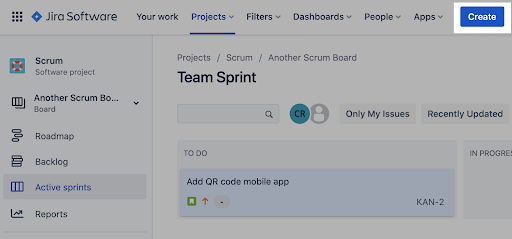 To create an issue in JIRA, first, select the "Create" option. You can find this on the navigation bar, backlog, and board (only if it's team-managed).
When you want to split the issue into smaller tasks, then create a sub-task.
You can also run an "estimate" to understand the expected duration for solving backlogs.
2. Type a Summary for the issue.
Then you have to type a summary in the summary section according to the issues you are facing.
3. Fill out all mandatory details as well as any additional fields you desire
Choose Create again to create additional concerns using the same project and issue sort. Prior to actually beginning a new issue, go over the input.
4. When you're finished, select Create.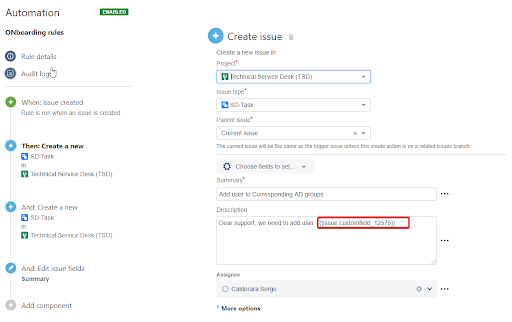 After you are finished, select Create. When you, as a user, establish a concern through a worldwide navigation bar, you can specify which involvement you would like to restrict the problem to.
If you want to Explore more about Jira? then read our updated article - Jira Tutorial
Components of JIRA
JIRA project components were indeed issued in general-purpose containers. Components give a plan its configuration by dividing them into characteristics, workgroups, components, subtasks, and others. It's usually used to categorize issues into smaller groups.
Project components can be accessed only through the permissions given to a project administrator and should also have different names across one project.
These components are mostly used in various fields like software, legal, marketing, HR, and many more. It's also beneficial for large enterprises, which have huge amounts of data to manage, track, and store.
TIP: To make JIRA simple enough, generate only a few elements. Depending on the complexity of your proposal, attempt to stay within 15-20 minutes per proposal.
JIRA issues and issue types
What is the JIRA issue?
JIRA issues are utilized by workgroups to properly track areas of work that have to be accomplished. An issue might constitute a task assigned, a tech support ticket, or a leave requirements document based on your requirements.
JIRA issue types
An issue throughout your proposal could be a narrative, a technical glitch, an assignment, or perhaps another type of issue. Issues are about how components of tasks are internally recognised by the user as well as representatives in JIRA Service Management.
By definition, the Default Issue Type Scheme will incorporate all recent problems of different kinds that are created.
The Agile Scrum Issue Type Scheme allows users to group concern types into the issue accepted standard. Also helps simplify the process of choosing the appropriate category while creating an issue in JIRA.
Other major issue types: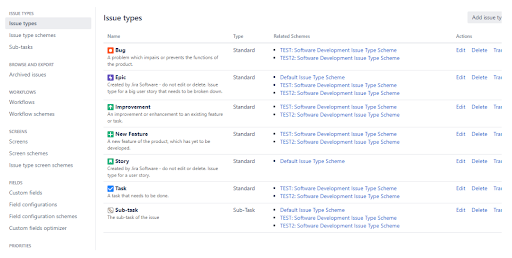 JIRA key concepts
An issue is a particular work component that you continuously monitor from start to finish. It includes glitches, consumer narratives, epic and moderate objects for a HR department, and artifacts that the supporting documents team must produce.
A project is a method of organizing your problems, common details, and the circumstances that link them. Issues associated with a particular project can be configured in a wide range of ways, such as accessibility limitations and applicable processes.
A JIRA board is a visual representation of your group's project processes. Users can use multiple boards to visualize, maintain, and inform on the progress being made on a single proposal in a variety of ways.
A workflow depicts the entire path of an object or sometimes an issue. These can be configured to control how an issue transitions between status updates. It can also be used to trigger actions whenever an issue changes status.
Top 50 frequently asked Jira Interview Questions !
Plug-ins in JIRA
JIRA Miscellaneous Workflow Extensions, or JMWE, have most likely been the best JIRA Cloud software for automating JIRA issue workflow processes. It arose from JIRA administrators' desire to customize workflows.
Other useful plugins are:
BigGantt
ScriptRunner
Charts
Automation
Structure
JSU Automation Suite for JIRA Workflows
EazyBI Reports
BigPicture
Email
Try them for free for 30 days on the cloud.
Different features of JIRA
Agile is JIRA's primary application, so it allows for the seamless use of all Scrum and Kanban board functionalities. As a result, it is suitable for Scrum, Kanban, and hybrid methods such as Scrumban.
JIRA project management incorporates roadmaps, which enable users to create, maintain, as well as visualize their group's epics. It allows you to understand what is missing and when technical glitches have been planned to be resolved.
Such bugs and tracking software monitor the development of a project during any phase. JIRA's customized programming language makes it possible for users to classify or categorize issues based on a wide range of requirements.
Agile Reporting Tools for JIRA Demonstrate issues through one or maybe more initiatives in a flexible manner for group processes to visualize, manage, and inform on ongoing projects.
JIRA allows users to develop custom workflows, giving them total control over the product life cycle of such a JIRA issue. This means allowing the work process developer to clarify which activities are accessible at every phase.
The JIRA mobile application offers users an easier, more compact way to access, establish, modify, and work collaboratively on issues.
JIRA provides relevant data in a user-friendly format known as reports. JIRA includes a reporting requirement feature that allows users to gain insight into the situation. Furthermore, these reports in JIRA provide project statistical data throughout the project's full lifespan.
Benefits of JIRA
Using JIRA for managing projects has the following benefits:
Bug monitoring
Project planning
Performance monitoring
All-inclusive package
Assists in project planning
Highly configurable
Advantages of JIRA
Using the tool's insightful drag and drop feature, you can easily reorganize objects in your requirements document, including glitches like programming errors and user requirements.
It assists your software teams in locating, tracking, and recording bugs in their code.
It's a much-acclaimed bug and issue tracking software that provides your group with a comprehensive view of every product in your backlog, including bugs and project tasks.
Disadvantages of JIRA
JIRA is indeed challenging to configure and tricky to use. It lacks additional capabilities and is therefore primarily designed for software and technology design teams.
JIRA software is known to be a slow platform with lengthy query page loads. It also lacks software solutions for communicating with your group.
There's no built-in feature to monitor your projects. Also has limited tools for collaboration.
Conclusion
As an enterprise, there's no need to worry about managing your projects because you have JIRA, an all-in-one platform that enables participants to better manage issues, coordinate work, and automate workflow processes.
JIRA Work Management is indeed the platform's comprehensive project resource, aimed at teams from outside application development and IT. JIRA Work Management is used by divisions including advertising, and finance, as well as processes to manage proposed changes, work process approvals, and general multitasking.
You can avail this software for free as they offer a trial period of 14–30 days with different plans. There's also a free version with limited features that only 10 users can use, and works only for a single project.
Releated Articles