What is Facets - Table of Content
What is Facets
Facets is a tool used for grouping and classifying the content items based on their categories, such as language which they are in, date when they were created or the templates on which they are based. Customers use the facets to limit and filter the search results while searches are running, the facets of the search results shown by sitecore to the right of the search results itself.
The given example is one of the facets named language, and it has the following filters.
English

Telugu

Hindi

French

German
When we click for english filter, then the items where we have value for english language are shown. For any facet it provides dynamic filters, that are based on data and change when data changes.
Become a Facets Certified professional by learning this HKR Facets Training!
Why Facets
Facets provide particular product attributes like criteria, which visitors may apply to refine their search queries instead of relying on sites basic filters. By using them shoppers may better locate the product they need by selecting the criteria which matches its description, we have many benefits by using these facets.
Improves Product Findability
:
This feature is like a holy grail for e-commerce businesses, customers cannot buy what they cannot find, then the key to improved on-site conversions is making it simple for prospective customers to pinpoint what they're searching for. This search allow such a service by deleting customers keyword responsibilities, without having consider the best way for directing the search engine what should I type into this box, which appeals to the psychology of identifying, that of these facets most describes what we are looking for and it is a site-search element, which is beneficial for all your customers.
Shoppers who don't conform to what they need, it outlines the attributes, which might want to consider and provide suggestions on their search, for those who do, it narrows by what's important, without limiting their needs ro exactly particular item.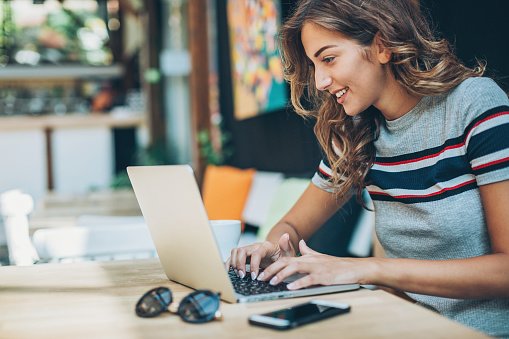 Facets Training
Master Your Craft
Lifetime LMS & Faculty Access
24/7 online expert support
Real-world & Project Based Learning
Enhances Customer Experience
:
It Simplifies our shoppers journey from search to bye is one of the most effective way for increasing conversion and sales, shoppers are forced to outline their own criteria for what they need faceted search gives a long list of sub-sections or facets which may be explored gradually at a time.
Reduces Null-Result Searches
:
This feature is one of the most frustrating customers experiences. the shoppers who receive null results are three times more likely to leave and never return. And with faceted search, these are a thing of the past, instead regular on site product search, that all control is with the customers faceted search.
Provides More Valuable Data
:
The data is the important to ongoing ecommerce optimisation and developed, more data we have at our disposal, the much our ability to locate trends and patterns in customers activity and personalise offerings to increase sales. when the provision of on-site product search is, often, a good means to understand, for what customers are looking for when the search terms are quite broad and don't encompass the specific keywords, they're unlikely to be much use.
Top 50 frequently asked Facets Interview Question and Answers
Working of facets
It saves a lot of time and makes our work simple because if it is not found easily our mood also disturbs it so it makes our work simple by helping in searching it divides information into various groups based on size, date, author. With that classification we can search and find our content without spending a lot of time on it. Date is another category on which it classifies the content as a group like on which date it was published because another thought which came to people's mind was when being it happened or published while searching so grouping based on the date of publication helps while searching for particular content with publishing date When they type the date the list of content which was published on that date appeared then they can select what they need. It classifies the content based on the author as another separate group because If all the content written by one person presented at one place it is easy to search for it because we easily remember who wrote it so we search by the author name for content which we need. The other classification was done according to templates on which the content was based while searching we may search by typing templates on which the content was based. Facets classify the contents into various groups based on their similarities and differences like date, author, templates,language, etc. It separates the content based on language as which language they are presented in because people search for the content in their native language or particular language which they want they search it by its name in which language they require so they can type that name for searching.
Classification of facets
The main purpose of facets is classification. It classifies the content and decreases our burden of searching by putting them in order and forming them into groups. There are many classifications made by facets some of them are like.
Language
:
In this classification we found many groups which were separated based on language because as we have many languages we may get confused when they all as one group so facets form them into separate groups each group for each language. People can easily access content in their language or the language which they need.
Date
:
In this classification facets make groups according to the date on which the content was published.With the help of facets, we can complete our work within time even before the time which makes our work faster, easier and makes us happier. Facets arrange them in a sequence. Even if it belongs to the same language as this classification with the date of publication it may be found very easily.
Author
:
This group classification takes place based on the author who wrote the content which we are searching for. This group classification takes place based on the author who wrote the content which we are searching for. Even though we have language and time classification this classifications specifies the particular content which we want by classifying according to the Author who wrote it
Benefits of facets
Facets classify the content and make them as separate groups according to their types which they belong to for example to which language they belong to like Telugu, english or Hindi in which language it is presented.
Facets save your money. If we don't have this facility, we may not spend our whole time searching so we need help from others so we appoint someone for it. He needs the salary we have to pay but with the help of facets searching completed in seconds which save your whole time and also money.
With the help of facets, we can complete our work in time even before the time which makes our work faster, easier and makes us happier. One of the best applications which decreases our burden alot and helps us in doing our work.
Conclusion
In this busy world for our busy schedules facets are the best option which simplifies our work by decreasing searching time and helps us by making the content into groups by classifying. With that classification we can search and find our content without spending a lot of time on it. With this we can save a lot of time and complete our work in time and search the information online easily with the help of facets.
Related Articles: Trizetto Facets