What is DevOps?
DevOps combines writing and maintaining code and managing data operation centers. It helps eliminate traditional software development processes by embracing modern app development cycles procedures that produce quality software. It improves the efficiency and security of software.
When using this cycle, software teams merge into one and use the same philosophies from the start of development to the deployment of the software. The team consists of software engineers, a security team for security and quality assurance, and operations members. They deploy the agile software approach where development is through the collaboration of team members.
Most of the DevOps values stick to the team member, not individuals. This makes integration and cohesion better among each other. The whole practice involves a lot, but it's better for products development.
Become a DevOps Certified professional by learning this HKR DevOps Training!
How to Use and Adopt DevOps Model
Many companies, businesses, and organizations incorporate DevOps into their software development delivery but fail. It is not something you can achieve in one day or by following a particular framework instead, and it's about following practices and implementing them with the help of specific tools and software with skilled personnel.
Some of the best ways to adopt this model include:
1. Embracing the DevOps culture
DevOps culture involves collaboration between different people in a team to create a specific software. The team uses the same workflow, values, and tools to automate the software development process. There is a lot of communication and transparency between team members during the management of the project. There are other stuff like collecting customer feedback, integrating security specialists e.t.c
2. The team should be willing to learn
Many of the things in the DevOps world change after a certain period. Your members and operators of the team must be ready to learn new emerging skills and trends. You can also learn by experimenting with different scenarios.
3. Understand the agile methodologies
Agile methodologies make teams deliver projects in small portions with a particular increment till the project is over. It mainly involves the following methods:
Scrum. It involves the practice of building a project and improving it and becoming successful. It involves the use of workflows headed by Scrum masters and project owners.
Agile. Uses short cycles by breaking big projects into smaller ones instead of using the traditional ways. It involves the use of documentation, workflow e.t.c
Khaban.It involves using the Khaban board to show the project's development process.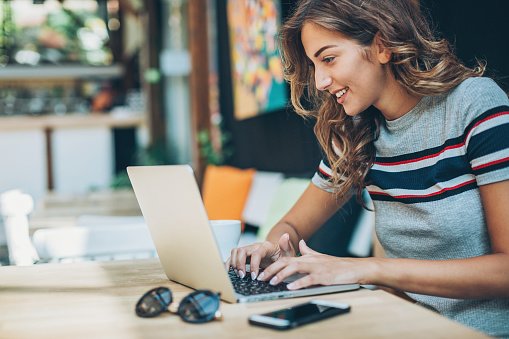 DevOps Training
Master Your Craft
Lifetime LMS & Faculty Access
24/7 online expert support
Real-world & Project Based Learning
DevOps Best Practices
DevOps practice explains how the software idea goes through different cycles. These practices get applied during the whole process of development. Some tools make the practices successful. Here are some examples of the best DevOps practices.
Continuous integration. It involves merging several developers' codes and changes into one place. The team then checks for bugs, releases new updates, and automates the whole process with the help of code review tools and syntax checking. This cycle promotes faster code pushing into production and easier detection of bugs. It creates a testing environment for the software before the final push.
DevOps automation. It uses technology to reduce some of the tasks performed by human beings. It works between teams so that updates and any changes move swiftly in producing quality software. Examples include automating the environments, APIs, testing, and deployment using tools like Jenkins.
Continuous delivery. This is a software development practice where the process of pushing code changes to the pre-production stage after all the testing process. This process reduces the time and cost of projects.
Testing.DevOps use automated testing to detect and clear bugs that may hinder the development process. This process works with configuration tools to gauge which code is ready for production. There are several types of testing.
Monitoring and logging. It helps to track data across the software. It checks the health of the applications and how communications move across the system showing if there are any errors or issues with the code. It is good to have active monitoring and create alerts to get notifications about the app processes. It works from the start of the project, testing, deployment, and after deployment.
Infrastructure as Code. It is the process of managing data centers using code, not manual procedures. It uses configuration files to manage the configuration of the environments. It gives the team a chance to monitor storage and track all changes, operating systems, and environments using Docker and Kubernetes, e.t.c.
Microservices. It uses architectural patterns to break down a single software into small parts. Each part has its service that communicates with others through a given platform. Most of them use the Application Programming Interface(API) through HTTP requests to make it work. This separation of smaller services ensures it works well with Continuous Integration and Continuous Delivery practices.
DevOps Tools
This type of model also relies on different tools and software to speed up the process of delivering quality products to clients. The tools help monitor, automate, and manage the environments created by the teams. Some of the Devops tools include:
Jira Software, Slack, and Confluence help in creating and managing teams.
Containers like Kubernetes and docker-they generate and configure projects environments.
Dicker, Puppet, Terraform, and Ansible are used as Infrastructure as code(Ias) to make the environments maintainable.
Github, Gitlab, Git, and Bitbucket help in source and version control, making collaboration easier and faster.
CI/CD engines, e.g., AWS, Jenkins, Circleci, SonarSource, for continuous integration and delivery. It automates the whole process of detecting issues and fixing them instantly.
X-ray, Sourcelabs, and mabl for testing to find if there are any other risks in the code.
Cloud environments, i.e., Jira Software-to show all the details of your project in one place using dashboards.
DevOps pipelines, i.e., AWS Codepipeline and Bitbucket, for automatic deployment.
Monitoring software, i.e., Pingdom, New Relic, Apppdyanamics, Datadog, Sumo logic, Nagios, Pingdom, and Dynatrace, to check the performance of the server and application.
Statuspage, Jira Software, Statuspage, and Opsgenie to check incidents and changes in the project.
Slack, Pendo, Getfeedback to collect customer feedback and turn it into greater insights and work on them.
Prepare for DevOps Interview? Here Are Top DevOps Interview Questions and Answers
DevOps Lifecycles
Lifecycle shows all the steps and procedures used to shorten the workflow of the software development process.The processes range from deployment,testing,integration e.t.c.It makes sure that developers and other professionals understand the DevOps procedures for faster development.
These life cycles are:
Plan. You understand the scope of the project, the requirements, and how to track it up to completion.
Create. It involves creating code and coming up with the design.
Build. Coming up with workflows, proposals, builds, changes, and versions of the project.
Testing. It ensures that the code is of high quality.
Deploy. It involves pushing the code into production.
Continuous feedback-Checks how the product behaves and generates reports by listening to the customer's feedback.
Configure.DevOps supports infrastructure and other platforms.
Monitor. Help to identify if there are any issues on any project after release.
Protect. Ensures that the servers and containers are up to date and well configured from malicious attacks.
Benefits of DevOps
Using the DevOps model in your company brings many benefits as it eliminates delays and handoff friction common in the traditional methods. Some of the benefits include:
1. Security
Software produced using DevOps is very secure due to quality assurance, proper configuration management, and sound controls. It uses DevSecOps tools and procedures that involve software testing, auditing, and workflow during development. This makes software safe.
2. It is very reliable
Being easier to perform updates and good infrastructure gives it the chance to make changes easier and quickly maintain a good relationship with the customers. It also improves the performance of the software due to the monitoring and continuous delivery practices.
3. Faster delivery
Using the DevOps method enables teams to innovate and develop software faster. It has best practices that automate the process, increasing the frequency to produce new features, updates, and versions quicker.
4. Good collaboration
It involves using close teams, the same workflows, and sharing goals, responsibilities, objectives, and values. It saves time and other work issues like work handoff and makes sure the codes meet the environmental specifications.
5. Easy to scale
Infrastructure as code platforms helps manage the software and projects at scale. It is easier to manage the aspects of development like environment, testing, e.t.c, without much struggle.
Want to know more about DevOps,visit here DevOps Tutorial !
What are the disadvantages of DevOps?
Some of the issues of this model are:
It requires culture change which is hard for some companies to implement.
Some workers find it hard to have the right skills for this model.
There are some chances of misconfiguration occurring, leading to data loss and resources.
Some tools and platforms are expensive, making it hard for small enterprises to embrace this model.
The DevOps model is a technique many organizations incorporate, and it can take time. It involves changing the whole mindset and creating a successful team around it. It needs a lot of teamwork, collaboration, communication, and many other aspects to work correctly and have a better outcome.
Companies were looking for a better and simple way to deliver software using less time and being scalable for a long time. Now the DevOps model is here, and everything is easier. The whole culture has a lot of challenges but has a lot of benefits in the end.
Related Articles: