What is Amazon EC2?
Amazon Elastic Compute Cloud or Amazon EC2 is one of the most popular and comprehensive services provided by Amazon. Developers across the globe rely on Amazon EC2 to make their work easier and smoother.
Developers can now have a secure and highly scalable computing capacity. They can resize the computing capacity over the cloud with utmost ease and the best part here is, that they just have to pay for what they use.
Once you begin using EC2, you no longer need a huge hardware system which in turn makes the entire application development and deployment process smoother. So, with this inline, you no longer have to worry about spending on hardware or managing those hardware components.
We have the perfect professional AWS Training course for you. Enroll now!
What is an Amazon EC2 Instance?
Amazon EC2 Instance is Amazon Elastic Compute Cloud's virtual server to run applications on the AWS infrastructure. There are several different instances provided by Amazon that have their configurations of memory, networking, and processing units.
These EC2 instances are created from Amazon Machine Images or AMI. As the name suggests these are images that serve as templates and are configured with a specific Operating System or software to determine each user's OS.
The catch with AMIs is that the users are independent to choose their own AMI. They can either accept the one provided by AWS or choose it from AWS Marketplace or can even create their own.
There are several types of EC2 Instances. Let's have a look at them:
Types of EC2 Instances:
General Purpose:
General Purpose Instances are VMs that are developed to satisfy several purposes. These instances are made in a way that they can handle a large number of CPU cores and on demand-storage as they are used for purposes like software development, software testing, and web-server hosting.
Compute Optimized:
These instances are used to look after big data applications i.e. tons and tons of data that require huge amounts of power and memory. Now, when big data is involved, it becomes obvious that Compute Optimized Instances will play a major role in running data-intensive applications to enable fast performance, high operation rate per second, and classic availability.
Graphic Processing Unit:
A Graphic Processing Unit or GPU as the name suggests is used for graphics-intensive running applications. Mostly the graphics are high in gaming or designing applications. These applications require great compression speed and fast running database queries.
Memory-Optimized
These instances are the ones that provide amazingly fast access to data and hence deliver extraordinary performance. So, Memory Optimized instances are used by applications that require huge memory and comparatively less CPU power.
Storage Optimized
Storage Optimized Instances are the ones that are ideal to achieve high Input/Output operations, i.e. to store and retrieve data in real-time. These instances are a good fit for the applications that are memory intensive like data warehousing and processing.
After knowing a lot about EC2 Instances, let's have a look at the pricing for Amazon EC2.
We have the perfect professional Amazon Alexa Training course for you. Enroll now!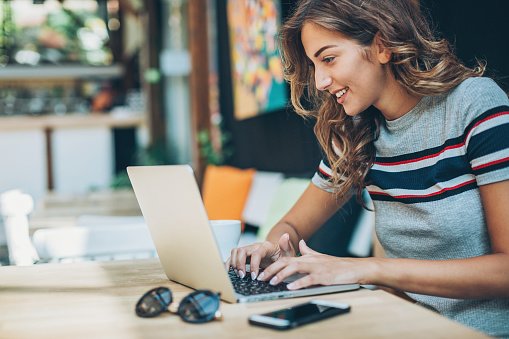 AWS Training
Master Your Craft
Lifetime LMS & Faculty Access
24/7 online expert support
Real-world & Project Based Learning
Pricing for Amazon EC2
For starters, Amazon EC2 can be used for free once you sign up for AWS.
Post that there are several billing plans you can choose from:
On-Demand Instances
Here, you have to pay for the instances that you are using at this second. There is no commitment, just pay for things you are using or will use within 60 seconds.
Saving Plans
Here, you may reduce the overall billing by subscribing to a specific amount of usage, like a 1 or 3 years term.
Dedicated Hosts
Here, you get a dedicated physical EC2 server. This helps to reduce your billing as it enables you to use your already installed server-bound software licences, like SUSE Linux Enterprise Server, Windows Server, and SQL Server.
Spot Instances
These reduce the cost furthermore by utilizing the spare EC2 capacity that is in fact cheaper than the On-Demand price.
You can check the entire billing criteria on the Amazon EC2 website. Also, your bills can be checked by visiting the Billing and Cost Management Dashboard in AWS Billing and Cost Management console.
Want to know more about AWS ,visit here AWS Tutorial !
Features of Amazon EC2
Automated Web-Scale Computing
Amazon EC2 allows the developers to play around with the computing capacity. The capacity can be increased or decreased in just a short time segment, in some minutes. Since all of this is happening on web service APIs, an application can scale itself according to its needs.
You are the boss
It's you, who is always in control. You have all the access to instances and can interact with them as any machine can. The instances can be stopped, put on standby, and resumed using a web service API.
Elastic Cloud Hosting
Amazon EC2 gives you all the freedom to pick up your desired configurations concerning CPU, partition sizing, and instance storage. It is always up to the person using which instance type or operating system or software package they want. For example, you can choose any Operating System like Linux distributions and Windows Server.
Compatible with other Amazon Web Services
To provide a complete package and excellent computing experience, EC2 is designed in a way that it is compatible with other Amazon Services - Amazon Simple Storage Service, Amazon Relational Database Service, and Amazon Simple Queue Service.
Reliable and Secure
The service provided by EC2 is highly reliable and runs smoothly on Amazon's data centres and network infrastructure. In terms of security, Amazon EC2 collaborates with Amazon VPC to provide top-notch security and robustness.
It is completely up to the user as to which instance they want to keep private and which they want to put public on the internet, as all the instances are present on the VPC with their respective IP range.
Cost-effective
The rates are extremely low and you pay on a usage basis. There are several plans in Amazon EC2 that enable you to have the most of it at a minimum cost. The billing plans don't ask for some serious commitments and also offer some great discounts.
Several billing plans include: On-Demand Instances, Saving plans, Dedicated Hosts, Spot Instances
Top 60 frequently AWS Interview Questions asked for freshers & experienced professionals
Conclusion
By now you would be well versed with everything you need to begin with Amazon Elastic Compute Cloud. In the beginning, we learnt the basics of Amazon EC2 and continued with the remarkable features of the computing service.
Moving forth, you began to understand the basics of Amazon EC2 Instance and followed by that you saw the features of the same. Once you were well versed with Amazon EC2 and EC2 Instance, you saw the different pricing plans for EC2.
Related Article: