What is Web Development?
Web development is all about designing, developing, and maintaining a website. It includes the development of apps and their complete management that runs over the internet. Web developers play a key role in developing and designing a lucrative website. Moreover, web development is categorized into Front-end and Back-end development.
Web development is gaining immense popularity because multiple businesses are entering the virtual space. Also, SaaS business is taking a great curve that boosts the web development area.
Now, let us focus on the web developer's role.
Who is a Web Developer?
A web developer is a skilled expert who designs, develops, and manages a website. Web developers are responsible for developing a good-looking, attractive website for a business so that it gets a digital identity. A skilled web developer uses a client-server model to design and develop web apps.
Moreover, web developers are of three types: Full Stack, Back-end, and Front-end developers. In these, full-stack web developers hold both skills of front-end and back-end operations of a website. A front-end developer handles the web app's UX and UI parts. A back-end developer manages the server side. A web developer must ensure that a website functions well on the browsers by testing and updating it.
A web developer with superb web development skills is paid much more than any other professional. Web developer salary increases with his web dev skills and experience.
Further, a web developer salary depends on multiple factors. A web developer is the brain behind web app development, control, and function. Moreover, they are involved in developing high-end static websites to useful and user-friendly web apps.
Become a Web Development professional by learning this HKR Web Development Training !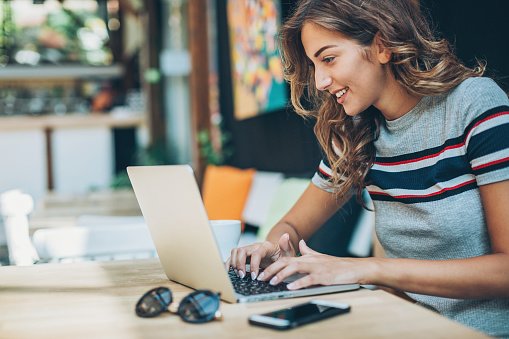 Web Development Training
Master Your Craft
Lifetime LMS & Faculty Access
24/7 online expert support
Real-world & Project Based Learning
Web Developer Skills
A web developer should have strong skills in multiple aspects of web development. They should get expertise in web development to stay out of the crowd in this competitive world. Moreover, a certified web developer should understand front-end and back-end skills well.
The front-end skills include HTML, CSS, JavaScript, Bootstrap, Typescript, React.Js, Angular, JQuery, etc. Back-end developer skills include PHP, Python, Oracle, SQL, Java, Ruby, Spring, etc. Also, a web developer should possess good comm skills, attention to detail, analytical thinking, and time management skills.
So, having all the above skills, one can become an expert web developer and get a decent salary package.
Become a Python Certified professional by learning this HKR Python Training !
Web Developer Salary For Fresher
We know that every business today needs a lucrative and attractive website. It creates the first impression among customers. Therefore, the demand for web developers with excellent skills is ever-growing. Also, website development is becoming a great career choice among youngsters today. Are you a fresher with web development skills and eager to know how much you can earn? Then, here is your answer.
A fresher web developer salary in India is between Rs. 2 to 4 lakhs annually. There is a vast scope for entry-level web growth aspirants with 0-1 or 1-2 years of experience in the current IT space. As many businesses enter the digital space, the need for web developers will grow. Many
startup companies across India hire entry-level web developers offering a decent salary.
Mid-level Web Developer Salary
A mid-level web developer's salary depends on the skills and experience level. These web developers with more than four years of work-ex (4-9 years) earn an average salary of up to Rs. 5 LPA.
Senior Web Developer Salary
The most senior web developer with work experience between 10-20 years in the IT industry earns an average salary of Rs. 9 to 10 lakhs per annum. The salaries given here are approx., figures and may differ from company to company and their location.
Top Companies Hiring Web Developers
According to PayScale, the following are the top companies that hire web developers and their salary structures.
Accenture - Rs. 476K
IBM - Rs. 7.5 LPA
Cognizant - Rs. 390K
TCS - Rs. 426K
Amazon - Rs. 3 to 16 LPA
HCL Tech. - Rs. 632K
Tech Mahindra- Rs. 3.8 LPA
Google - Rs. 109.3 LPA
In this way, multiple companies hire these experts offering good salary packages.
Web Development Career Scope
There is a vast scope for web development, including client- and server-side development, e-commerce app development, and many more. Choosing a web developer career is a great choice for young people. The demand for web developers can grow by 23% between the years 2021 to 2031.
The growth rate of web development careers, among others, is around 5%. Web Developer is the most in-demand career today. Further, web developer salary in India also grows well with the skills and experience level. Many startups and tech giants, like Accenture, IBM, CTS, etc., hire these experts with good skills.
The minimum qualification to become a web developer is a bachelor's degree in IT, CS, or related skills. Further, it is necessary to acquire certain skills like front-end and back-end techs, tools and frameworks, and other general skills, etc. Having these skills can enhance the career scope of a web developer.
Conclusion:
To become an expert web developer, you must gain all the above skills and expertise. Also, before choosing web development as a career, you must consider the following factors: skills required, education, certifications, etc. Getting a web developer job is easier, but one needs to gain expert skills. Many job profiles and roles are available today in the web development field. Good skills and better career planning can give you multiple career chances in this area. So, this is all about web developer salary and all the required details. Stay tuned for more insights on web development in this space.