UiPath Tutorial - Table of Content
What is RPA
RPA basically stands for Robotic process Automation. It is a development environment or the software program which is configured with Artificial Intelligence (AI) and (ML) Machine learning capabilities,which would in flip can withstand routine tasks by automated processes. The use of the RPA tool has increased significantly efficiency and enabled low man power.
What is UiPath?
UiPath is a robotic process automation framework for top end automation.UiPath application supports business solutions to streamline repeated office tasks for faster organizational change. It transforms routine tasks into a multi-tool automated system.It was established in 2005 by the Romanian businessman Daniel Dines.
Become a UiPath Certified professional by learning this HKR UiPath Training !
Why UiPath?
More and more firms are embracing Digital on a daily basis.The main benefit with digitization is the efficiency of execution.The hurdle with digitization, however, would be that it involves a variety of tools, and therefore manpower with various expertise is required to manage those tools. But employees with widely different skill sets are rare and expensive.To reduce this issue, the whole IT sector has been looking for an experienced, quick solution and that is achieved by the Uipath automation process tool.
Future scope with UiPath
RPA tools such as Uipath have had a high growth potential, in which most businesses have already shown genuine interest in consumption and enjoy the profits promised by such tools. It has certainly won a wider technology adoption and more advantages are available to consumers, as the use of such tools has reduced significantly operating costs and enhanced higher productivity at the same time.
There is indeed a shortage of RPA resource base in the existing economy, so if you have good RPA experience in this competitive field definitely you can gain a good salary package. Moreover the job opportunities like Uipath Developer, Uipath Tool User, will be able to get between $40,000 and $75,000 based on past experience. The remuneration cited may differ on the basis of distinct factors such as experience, demand, locality of the applicant for the job.
The future of RPA tools has a good aspect to that because many other businesses invest time, effort and manpower to get correct support from RPA tools that will ultimately help everyone to to streamline and improve their business processes.
Related Article: What is UiPath
Products of UiPath
Here we are going to discuss the important products that are offered by the Uipath tool and its services to the businesses. They are namely Uipath studio, Uipath robot and Uipath orchestrator.
UiPath Studio:Uipath Studio has an operating system at which customers can conceptually identify the automation process using illustrations. These illustrations will also have or embody a type of tasks to be undertaken.
UiPath Robot:The very first step is to develop the full procedure and then implement the same in the studio. As the function is conducted and implemented, robots will start to pick up the defined steps and implement them without any human interference. These robots are also developed to function in a situation where the system can be triggered by humans/individuals.
UiPath Orchestrator:Uipath orchestrator is an web-based application that is used to deploy, schedule, monitor/manage robots and their respective processes. This is a consolidated system for developing and managing all the robots.
Highlighted features of UiPath
Now we are going to explore the important features of uipath. They are:
Hosting options: The tool can be organized in all cloud and virtual terminal ecosystems, so web hosts are adaptable when using this widely accepted uipath tool for automating the tasks.
Application Compatibility: It has a web and desktop application so that customers can use this tool based on availability. It is advantageous to have both web and desktop applications.
Security: security is considered as an important issue by UiPath, and a number of security measures have been put in place to protect data and users.
UiPath has enforced the Account Lockout functionality and,using this feature,consumers will be safeguarded from brute force attacks.If the customer is linked to multiple machines with the same login details, the program will actually detect and terminate the login for the first machine. So essentially, the customer will remain active in the unified location at any given point of time.
Advanced screen scraping solution: mostly with the advent of sophisticated screen scraping solutions,it can operate with any kind of application such as Java, SAP, Flash,.Net, etc. The advantage of using this feature is that the user obtains perfect accuracy.
This platform is dependable for the prediction of business processes. The Uipath Studio has a lot of advanced features as well.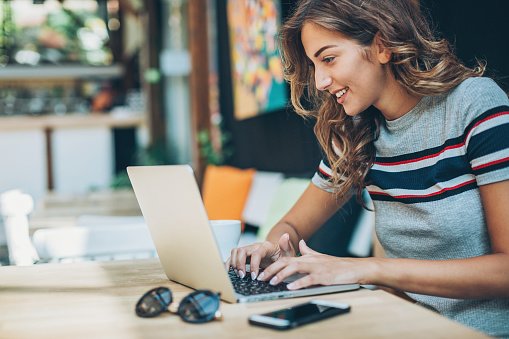 UiPath Training
Master Your Craft
Lifetime LMS & Faculty Access
24/7 online expert support
Real-world & Project Based Learning
How to install UiPath?
Now we will learn how to install the uipath step by step.
Step1:Just enter the URL https://www.uipath.com/community in the browser and click on the community edition button, enter all the required fields.
Step2;Click on the community edition button and you will receive an email with download attachment of the community edition button.
Step3: Click on the button and once the download is complete and the essential software is installed you can start using the free trial provided.
Step4: You need to enter the email and the device id through you will be detected automatically and then click on the activate button at the bottom of the screen. Now the uipath is made available on your system.
Types of UiPath Projects
In this section, we will discuss the types of projects and templates that are supported by the uipath.The projects and templates includes:
Processes
Library
Orchestration process
Background process
Robotic enterprise framework
Trigger based attention automation
Transactional processes
Processes: This type of project is used to design a small blank task to develop various types of automation systems.
Library:This type of project is being used to generate configuration files and then to compile them together like a library. The libraries that have been generated can be introduced as frameworks to the automated processes.
Orchestration process:This type of template is used to perform a method with the help of service orchestration and long transactions.
Background process:The Background Process produces a method which does not involve human input and can operate as a background process. In addition, multiple background methods can run concurrently along the same robot.
Robotic enterprise framework:This type of project is designed with the objective of being used to build a business process appropriate for high deployments.
Trigger based attention automation:As the title implies, this project is used to stimulate automation in reply to a keyboard or mouse user incident.

Transactional processes:This template is used as a flowchart to design the automation workflow.
Top 30 frequently asked UiPath Interview questions !
UiPath Interface
Here we will explore different components and interfaces that are supported by the uipath tool.They are:ribbon, universal search bar, project panel, activities panel, library panel, etc.
The ribbon panel consists of four tabs such as start, design,execute, and setup. By using the start tab one can easily create a new project.The design provides all the opportunities to customize or run any patterns, flowcharts, or access wizards, and manage variables. Execute will help you to run or stop any projects. Before beginning the debug process, delay down the steps and open the logs. The setup tab is used to compile a project or to generate a shortcut for it, schedule tasks and install extensions
Universal search bar:The Universal Search bar users can search for everything in the libraries, activities, project and design panels.
Library panel:The Library program enables the automation to be reused. A search box is also provided to find items faster.
Project panel:The Project Panel allows the components of the current project to be viewed and the file location to be opened in the Windows Explorer.
Activities panel:The Activity Panel facilitates fast access to all necessary operations that can be moved to the current project.
Related Article: UiPath vs Blue Prism
Comparison of UiPath over other automation tools:
Mostly in industry, we have a great deal of automation tools that are best practices, such as Selenium, Waite, etc. This automation software works efficiently on web applications but has limits when it comes to desktop applications. So, to satisfy desktop automation, we can certainly use UiPath.
Uipath outperforms some other automation tools commercially available by completing the appropriate features:
Desktop Automation: Uipath can be used for desktop applications, which is a distinctive characteristic especially in comparison to other automation tools.
Remote Applications: The Uipath Tool is fully strong and adaptable to remote desktops.
Uipath's data handling procedures are better than other automation tools available on the market.
Integrated scraping technique
Ability to write logic and research methods is much better than other automation tools.
Pricing: From a price point of view, Uipath is relatively cheap compared to their competitiveness.It's also easy to implement and adopt.
Automation: Users do not have to perform routine tasks using the Uipath tool.
Building sample script using UiPath:
In this section, you are going to learn on how to build a sample uipath script in a few steps as follows:
Step1: Just click on the blank icon as shown in the below image.
Step2: Enter the details as required and then click create button
Step3:Next click on the recording button and then select the basic which will be taken to a small pop up window where you are asked to clock the record button.
Step4:When this icon is clicked, you will see the cursor starting to turn into a hand icon and the whole screen attempting to turn into blue and outlining all the icons around it as shown below.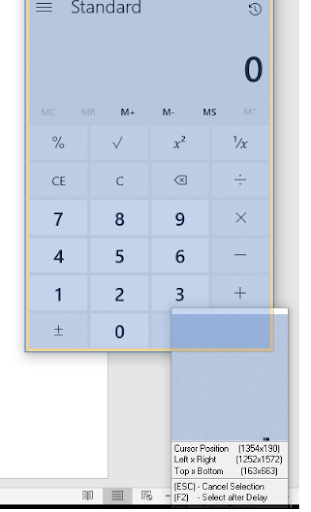 Step5:Do the manual tasks you want to automate.UiPath Robotic Process Automation will automatically generate the sequence of your mouse/keyboard actions.Once the recording is finished,click Save and Exit
Step6:Here you can see a series of recorded steps as shown in the below image.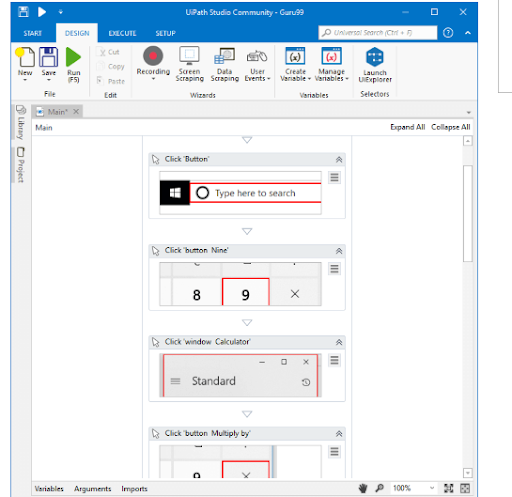 Step7:Just click on the run and uipath would repeat the record actions eventually.
In this manner you can easily create the small automation robots.
Related Article: Automatiom Anywhere vs UiPath
Conclusion
In the bove Uipath tutorial all the points are covered in detail related to the Uipath and how it helps the business to improve efficiency and automate the routine task thereby saving manpower and cost constraints. At present each and every sector is digirlaixaing their business operations for effectiveness and interoperability. In that context uipath is the real game and most adopted RPA tool in the current market. Also there will be great demand for the Uipath certified professionals in the industry Still had still confusion in your mind,doubt feel worry just do comments below our expats will clear all your doubts in no time.