What is UI?
UI, or User Interface, is indeed an abbreviation for User Interface. It is one that the customer interacts and communicates with when using software. Each UI family includes symbols, text boxes, images, or any user interface elements like visuals, shifts, controls, designs, and presentation of the results existing on the site that the end consumer of a web app will be seeing.
Professionals working with user interfaces, also known as UI designers, must have a sense of aesthetics. Individuals should really be skillful in web design and visualizing how well a consumer wants to see the functionality without losing track of the app's facts.
What is UX?
In contrast, UX is an abbreviation for User Experience. It implies that user experience is really all about improving the end customer's experience with the system.
In this UI UX tutorial, we are going to build a website design by following the user experience and user interface. This can be accomplished in 3 major stages. They are:
We have the perfect professional UI/UX Online Course for you. Enroll now!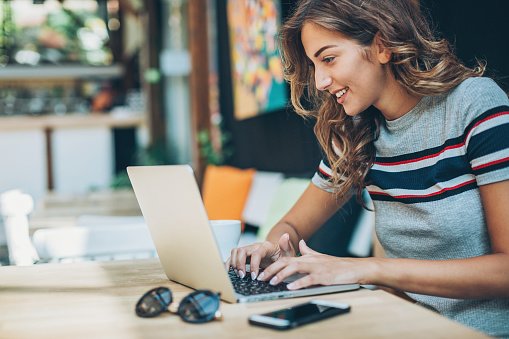 UI Certification Training
Master Your Craft
Lifetime LMS & Faculty Access
24/7 online expert support
Real-world & Project Based Learning
Designing the wireframe:
The very first step in designing the website is building the wireframe of the website.A excellent wireframe could even provide you with a perception for one's website's design look and usability. It could also be used as the early phase of a layout.
Wireframes show users the entire design of sections and also how the interface would then work.If you're thinking about building a brand, a wireframe is a simple and effective way to get started. You don't even have to be a graphic designer.
All you have to get initiated is a pen as well as some paper.
We'll make a wireframe and demonstrate how this all enables for just a speedy, iterative process. It will result in a required to live piece of paperwork which you can use for yourself as well as for a customer. So you can use it to purpose through the planning – just before users spend time coding it.
Here are some points we make in developing the wireframe. They are:
A good sitemap is the first step in starting up to wireframing. A sitemap can provide a framework already when you generate the page wireframe. One such way, you'll know whether the sections to create or how they'll all communicate to each other.
A sitemap is not required for many of these small sites. They typically have a singular homepage or a few widely accepted pages like Features, About, as well as Contact Us.
As a result, as the web application grows increasingly complex, you'll need a sitemap.Sitemaps give you a quick summary as to where components occur and how they've been related.
Developing or building a homepage for the wireframe
We'll start by making our very next wireframe section. If you've never wireframed previously, the process is straightforward. So every component of a website has been portrayed by a smaller size or visual, including such:
features are taken by boxes with vertical stripes running through each other.
Horizontal lines portray paragraphs, as well as an L-shaped circle represents your logo.
We'll create a sliding image, menu, as well as a logo for such a homepage. We'll as well classify it to indicate how much each item is.This also helps us arrange each section into the rectangles which we can subsequently cut / paste upon other webpages.
Establishing the markup in the wireframes
The wireframe is widely perceived by designers, customers, and strategic planning in addition to designers. As a result, adding a few other markups to each section of the material is beneficial. This can assist people who are watching your prototype for the very first time. It's something I generally do at the final moment of a page.
Explore different wireframe components:
Designers can refurbish the header and footer that we've already created for other pages. Users could even copy-paste headers, footers, as well as other repeated components into the page displaying wireframes whether you're continuing to work digitised.This ensures that one's wireframe layout is compatible. You can use tools such as Figma to develop asset elements which you can then copy and paste all across your layout. Once you alter your source of the problem component, you could even customize them to newer ones other components of one's wireframe.
Exploring the features pages and contact pages of the wireframe:
When you begin with wireframing as well as developing certain elements, it becomes simpler and convenient to construct out extra pages. After we've completed the features page, designers can move onto the Contact Us page. All that remains would be to append a few other common features, including a Google Map, a Contact Us form, and also some basic contact information, including an email address and phone number.
Developing mobile responsive wireframes.
Nowadays, hardly any good wireframe could even emerge without even a mobile site. This is due to the fact that a significant proportion of a web is now accessed via smart phones.
It's useful to understand how a layout can be scaled down to fit narrower viewports. If you already have more time to spare, you also can create a tablet edition of the functional wireframe.
Wireframing is indeed a fast way to go and get a visual representation of the application or website. I suggest trying it with your next proposal to help you manage out that it will work properly and take a glance.Wireframing seems to be the right strategy for this because it ends up taking far less time unlike possessing a developer to create a full-fledged Ui working model.
Click here to get frequently asked UI interview questions and answers
Developing a website prototype:
When we create websites, designers start with wireframing and work our way up to prototyping and, eventually, a complete suite.By walking you through the overall process, I love to discover and broaden what Prototyping signifies.Since it is built atop of a wireframe, a design is typically the second version of a layout.
If you have any doubts on Web Development, then get them clarified from Web Development Industry experts on our Web Development Community
A wireframe is typically a straightforward sketched sketch on paper, with a pen, or with an online tool. Following that, we create the prototype, that is a more polished mockup of the site or blog.There are several pages, segments, and places at which texts will be introduced later.
The goal of the Prototype, after which, is to construct this graphically without ever using color as well as images.We deemed grids once creating the wireframe, and they were hand sketched.
When creating an early preview, we must describe them correctly such that the entire design adheres to a grid structure.So if we implode the columns with rows besides mobile responsiveness, it will come in handy.In Figma, users can design their own regular grid. However, keep in mind that you will eventually have to code such designs. Remember to keep the designer in mind when you're constructing something.
In contrast to the Wireframe, designers no longer reflect text to lines as well as headers to blocks. Instead, we must develop things for just a mockup.This does not imply the addition of colors as well as images. However, it does imply that we must display actual text.
At this point, it's a good way to ensure the header as well as sections have been shown with the real substance they'll be holding. It will lead to improved color as well as image choice in subsequent phases of design.
It's all too simple to really get swept up. However, the purpose of creating a prototype upon completing a wireframe would be to make sure that we can proceed to arrange the site's development.
It becomes much more useful to locate and keep updating issues and problems during the initial planning stages than it is to create this same complete suite. This type of prototyping could only take an hour, but it could save us working days subsequently on.
Explore UI/UX Sample Resumes Download & Edit, Get Noticed by Top Employers!
Building website design:
Our final phase will bring many of the components together to bridge the gap. This involves adding empty boxes into real images, identifiers into content, as well as greys into color.It is critical to conduct initial research into the particular product or blog you intend to create. Often these things can be deduced from the logo, like the design as well as color being used.
Next to forward to the website design, you need to set up the logo.

The launch of such a logo will demonstrate the colors for this layout, that include blacks as well as blues, and the visual design, that has a more straightforward box-like prototype.

By using the logo's shades, designers can extend a certain color to a hero picture's background. It is indeed black to white letters inside this case. It highly motivated the comparison between both the logo, menu, as well as text inside this section.

The use of great art or illustrations can contribute to enhancing the information of a layout.

It's always important to add credibility and power to one's website, so that when developing a page, include a great testimonial portion.

Finally, there was the footer. This really is a relatively easy to operate part of the concept but does not necessitate numerous improvements.
Conclusion:
I hope you will enjoy the above journey through wireframing, prototyping, and comprehensive design.It's indeed significant to mention certain UX designers, when necessary, collaborate with Web developers. To really be clear, respectively UI as well as UX design could perhaps pair up.