Trizetto Facets - Table of Content
What is trizetto facets
A modular system which integrates consumer care and claims revenue management to help organizations, which meets organizational needs and requirements that helps them to reach their goals. It is easy to search for data which you want, it is a simple way that works through a module to join multiple which makes a fact. They proved that they are also excellent choices for insurance organizations, that requires proper processing before approval and helps in decreasing errors and productivity throughout various departments. It is also helpful in the business of medical claims that automates claims processing, care management and all the billing procedure which requires proper processing.
It provides a large amount of information by providing password protection, and also provides shortcuts which allow us to use it within the database for faster productivity. They cater each line of business by using various types of applications. It always updates itself by changing with lots of enchantments, which are customized from the back end. For moving back and forth between applications without a new prefix, the transfer ability looks very useful. It also helps us in providing information and answering the questions on benefits, it provides correct information which is very useful for medical industries as they need exact reports about patients information.
Become a Facets Certified professional by learning this HKR Facets Training !
Who uses trizetto facets
Almost more than 542 companies are using these trizetto facets which are most often found in America and the industries of computer software. Organizations with 50 - 200 employees are mostly using it, your data for trizetto usage goes back to as 5 years. They use the indexing techniques that combined with advanced data sciences for monitoring the shares of the market over the 12,500 products, which includes healthcare that may scan billions of public documents. That may help us to collect deep insights on every organization along with hundreds of data fields for each company on average.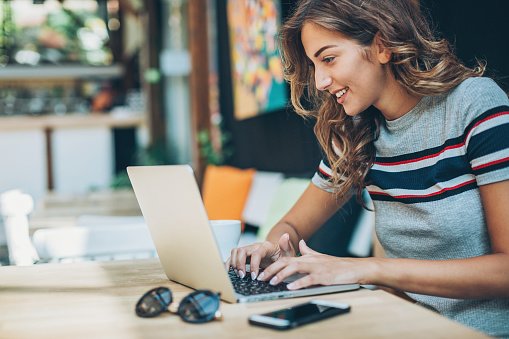 Facets Training
Master Your Craft
Lifetime LMS & Faculty Access
24/7 online expert support
Real-world & Project Based Learning
Latest versions of facets
Trizetto releases Its latest version, named as 4.51 which is related core administration software.
Its latest release demonstrates Trizetto's ongoing commitment, which continually provides your customers with improved functionality which helps to streamline their operation and new challenges of the market.
It includes more than 100 enhancements with further ease and speed of the administration related to health benefits by their customers.
It demonstrates trizetto's ongoing commitment to continually provide your customers with improved functionality which helps to streamline their operations.
Latest functionality in facets 4.51 services enables payers that make changes and corrections for debit cards which are used for medical services, enrolled in the consumer driven health plans.
Important features of trizetto facets
It maintains a simple and easily understandable queening system, which is easy to use.
It provides very simple applications. Those have a straight forward interface and smooth transition for remaining applications in the tool.
It helps for quick reprocessing by reducing the claim errors. It provides view productivity across different departments.
It improves product findability, which seems like a holy grill for e-commerce businesses as it makes it easy for prospective customers to pinpoint what they are looking for.
It provides services which remove our shoppers keyword responsibilities and doesn't have to consider the way for the direct search engine.
Trizetto facet Advantages
It enhances customer experiences, which simplifies our customers' journey to search the purchases, which is one of the most efficient ways that increases the conversation, sales and delight the consumer.
It provides a long list of sub sections which can explore gradually at a time, it helps shoppers to narrow their options and helps to find what they came for without a guess at catalogues structures and descriptions. It also sets accurate search that results expectations, they are likely to find located adjacent to the facet. It also reduces the null search results.
Trizetto facet Disadvantages
We need to enter data into different modules in some cases, that does not seem to crossover. We may face issues with integrating changes into facets because of the cumbersome efforts. It is not so user friendly so it seems like a challenge, to use multiple options and solutions provided by it efficiently and also the overlapping of applications looks like a great mess that becomes really confusing at times. Its layout of applications is so awful that it creates a great mess which requires a great deal of upgrades which makes it more easy to use.
Top 50 frequently asked Facets Interview Question and Answers
Even though it has a lot of information, sometimes it is hard to use and open up someone, as it asks for two different people. We may feel it's old while programming but they changed the colour recently which looks somewhat helpful, it has complex claims and complicated issues, which need more user friendly for this generation user. There is a chance of breaking applications into smaller groups. We may face lots of problems for software which raise from small glitches to crash completely that makes it completely useless. It breaks the functionality which makes customer designs not to flow well for system upgrades.
Conclusion
With help of scalability they meet the needs and requirements of transaction of the largest organizational plans. By using this user can meet the demands of their consumer driven market, which enables next generation services that help to achieve efficient and new levels of productivity and performance. It reduces the total administrative costs, which improves the experiences, they keep pace with continually changing compliance mandates. Trizetto facets platforms administration replaces the twenty years old systems with most cost efficient processing.
Related Articles: What is Facets