Trello Vs Jira - Table of Content
What is Trello?
Trello is a kanban-style project management tool that was created by Fog Creek Software in the year 2011. Atlassian has acquired Trello in the year 2014. It is a light-weight tool built using Backbone.js, MongoDB, Node.js, and Socket.io. It is a web-based tool that organizes projects into boards that contains all the details. All the tasks were represented as cards that show essential information like working on the task, status of the task, etc.
Become a master of Jira by going through this HKR Jira Training!
Advantages of Trello
Here are the advantages of using Trello.
Trello offers free trial, so users can signup and use it right away.
All the data will be updated in real-time.
It contains all the details of a project on a board so that the users can understand a project's details at a glance.
It has an interactive UI that fits any size of the screen used.
It's effortless to use and does not need any programming knowledge.
Issues creation in Trello is relatively easy.
Users can customize the lists so they can use only the metrics that they want.
It allows file uploads from Google Drive, Box, and Dropbox.
What is Jira?
Jira is an issue tracking software developed by Atlassian in the year 2002. It helps the teams in bug tracking and project management in an agile manner. It was built on top of Java, and project managers can create a board for each project. The tasks are represented as user stories based on the Confluence tool and added to the board. They plan sprints and distribute these user stories across the stakeholders. The project manager can set story points (or man-hour estimates) for each user story.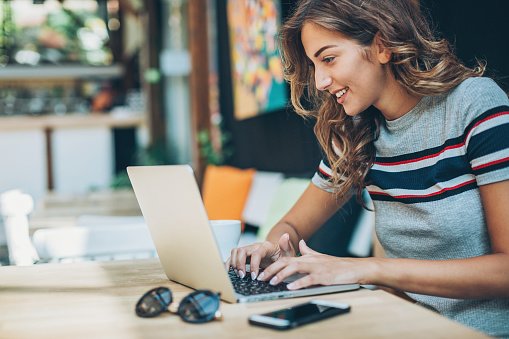 Jira Administration Training
Master Your Craft
Lifetime LMS & Faculty Access
24/7 online expert support
Real-world & Project Based Learning
Advantages of Jira
Here are the advantages of using Jira.
Jira is primarily useful in finding and track bugs.
It is free to use by anyone.
It provides views and reports that show information about statuses and due dates.
Team members can update the tasks in real-time.
It helps the team to prioritize the tasks so that the team can track which tasks to complete first.
The tool supports both traditional and agile project management.
It provides complete visibility for all the stakeholders.
Project managers can manage approvals on changes or requests.
Jira provides workflow templates that the team can use. Users can also create their custom workflows.
If you want to Explore more about Jira? then read our updated article - Jira Tutorial
Differences between Trello and Jira
Both Trello and Jira are Atlassian products that compete with each other in project management. Let's look at the key differences between these two tools.
Task management
Task management is essential to deliver any project on time. It's a way of dividing the project into pieces and distributing work across the team like who works.
Trello follows a three-part hierarchy of boards, lists, and cards. Users can create a commission for each project. There will be lists like to-do, in progress, done, review, etc. Lists contain cards that have information on what the task is, who is working on it, the status of the task, etc. However, Trello doesn't provide any pre-built workflows. You can either copy an existing board or create one from scratch.
Jira provides kanban style boards where teams can plan, build, test, and release products. Jira will also have a kanban board for a project. Each panel will have lists similar to Trello. Tasks were added as issues to the lists. These tasks can be moved between plans based on their status. Jira provides workflow templates that the teams can use. Teams can also create their custom workflows.
frequently asked Jira Interview Questions and Answers !!
Team collaboration
All the team members should collaborate throughout the development of the project. It ensures that the product meets the changing requirements of the customers.
Trello boards can be shared with anyone, and all the users will have the same visibility on tasks and status. Users can add comments to tasks using @mentions, add files as attachments. Users can also use emojis in words. If there is any change in a card, the people assigned to that card will get notified with an SMS or email.
Jira provides standard features for collaboration. It sends notifications to stakeholders when there is a change in their assigned user story. It allows file sharing and messaging between the members of the team.
Hosting
Companies today have many choices to use the tools in their preferred environments. Whether its on-premises or on cloud, several project management tools are available. Jira is available as both a cloud-based and an on-premise solution. However, Trello is only available as a cloud-based solution.
Agile project management features
Although Trello provides flexibility for project management, it doesn't offer most of the agile features. It does not provide scrum and sprint planning, user story backlogs tracking, issue tracking, and code repositories.
Jira excels at providing standard features of agile product development. When compared to Trello, Jira offers additional features like time tracking, reporting, and issue management. It enforces easy sprint planning and shows the remaining sprint days. The reporting features like burn down charts. Users can either use scrum or kanban or can use a mix of both methodologies.
Integrations
A user might have to exchange data between the project management tool and other tools. So the project management tools should provide third-party integrations. Trello offers integrations for Dropbox, GitLab, Google Hangouts, Twitter, Evernote, Slack, Telegram, and many more. Jira offers integrations for GitHub, Jenkins, Slack, Zendesk, Slack, Google Sheets, Microsoft Teams, Gmail, and many more. Both of these tools provide a free developer API that people can use for manual integrations.
Pricing plans
The pricing structure depends on the features that the tool offered in each plan. Trello comes in 3 pricing plans.
Free - $0 per user per month.
Business Class - $12.50 per user per month.
Enterprise - $17.50 per user per month.
As Jira is available both on cloud and on-premise, the pricing plans vary based on the hosted environment. Jira on the cloud comes in 3 pricing plans.
Free - $0 per user per month.
Standard - $10 per user per month.
Premium - $14 per user per month.
The self-managed Jira version is available for a trial period of 30 days. It comes in 2 pricing plans.
Server - $10 for 10 users as a one-time payment.
Data Center - $20,400 for 500 users per year.
Related Article: Jira Dashboard
Conclusion:
In conclusion, Trello is a simple and customizable tool for the teams to work collaboratively on agile product management. Jira encompasses all the agile team building, issue tracking, and other features by the book. Both Trello and Jira have their own features. When you want to choose one of these tools, your decision should depend on your project and your requirements. Choose a project management tool carefully before you start working on the project.